Picture this: You're walking into a lavish wedding, feeling good about your outfit choice. As you scan the crowd, you realize you're the only one wearing white, other than the bride. Yikes!
Weddings are magical, celebratory unions of love and partnership, each having its own unique flair and ambiance. But, let's be honest: the mysterious "dress code" on the invitation can throw many of us into a sartorial spin.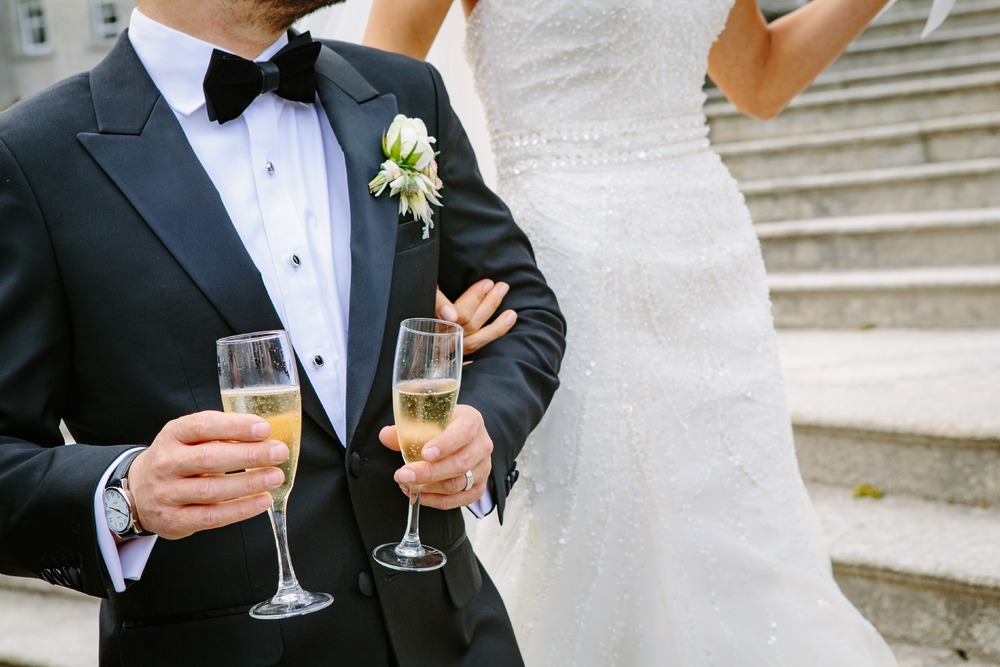 Destination weddings often have a more relaxed and casual dress code compared to traditional weddings. The warm weather and scenic locations of destination weddings allow for more versatile and breezy attire. For beach weddings, guests are often encouraged to wear light and breathable fabrics such as linen or cotton.
Women can opt for flowy sundresses or maxi dresses in bright and tropical colors, while men can choose lightweight pants and shirts in pastel tones. It is important to consider the location and weather when deciding on footwear, as high heels may not be suitable for beach weddings. Flat sandals or wedges are popular choices for women, while men can go for boat shoes or loafers.
Ever felt like wedding dress codes are more cryptic than clear? We're here to help you navigate these sartorial signals. In this style guide, we'll unravel the mysteries behind each dress code, providing straightforward advice that'll have you confidently styled for every nuptial setting.
Understanding Black-Tie and White-Tie
White-tie
Think of this as the crème de la crème of wedding dress codes. For the guys, it's about pulling out all the stops – we're talking tailcoats, a crisp white shirt with a smart wing collar, a neat white bow tie, and a waistcoat.
And for the ladies? Well, it's your excuse to wear those gorgeous, sweeping ball gowns you've seen in the movies. Oh, and if you're feeling a touch dramatic, throw in some of those long, classy gloves.
Black-tie
Not quite as intense as white-tie, but still pretty fancy. Lads, you'll need a sharp tuxedo and a classic black bow tie. For the women, it's all about those elegant evening gowns that flow as you walk. But if you've got a chic cocktail dress hanging in your wardrobe and you think it looks the part, it will be good to go for most celebrations.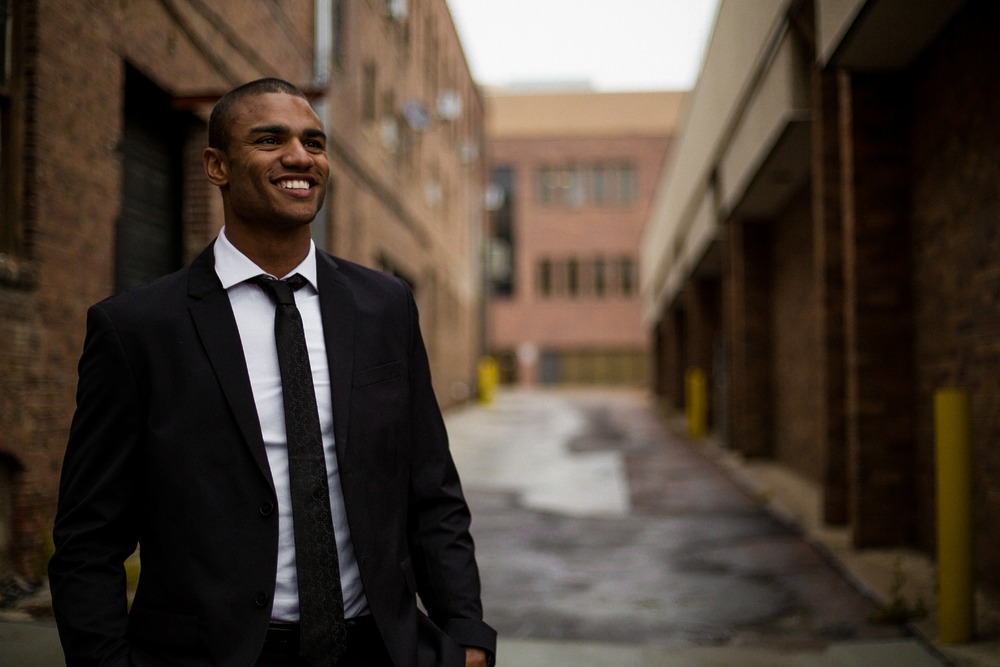 Is Black-tie Actually Optional When Marked As Such?
"Black-tie optional" on an invite can leave you wondering how to strike the perfect balance. Think of it as a gentle nudge towards elegance, with room to breathe.
For the gentlemen, a tuxedo is always in style. However, if you're leaning towards a less formal vibe, a sharp dark suit will fit the bill nicely. As for the ladies, elegant evening gowns are a win, but a chic cocktail dress is equally welcome. The key here is to keep it polished but with a touch of personal flair. For a more in-depth look at mastering this attire with elegance, Business Insider offers expert insights into formal wedding dress codes.
The Charm of Cocktail and Semi-Formal Dress Codes
When you see "semi-formal" on a wedding invite, think of it as that sweet spot between looking like you've tried too hard and not trying enough. Ladies think stylish knee-length dresses, and guys, a well-fitted suit will impress plenty.
Now a "cocktail" dress code is your cue to have a bit more fun with your outfit. Ladies, it's time for those flirty, shorter dresses, and guys, how about rocking a suit in a breezier shade? Curious about blending the cocktail code with a coastal vibe? Our guide on what to wear to a beach wedding seamlessly marries these two worlds.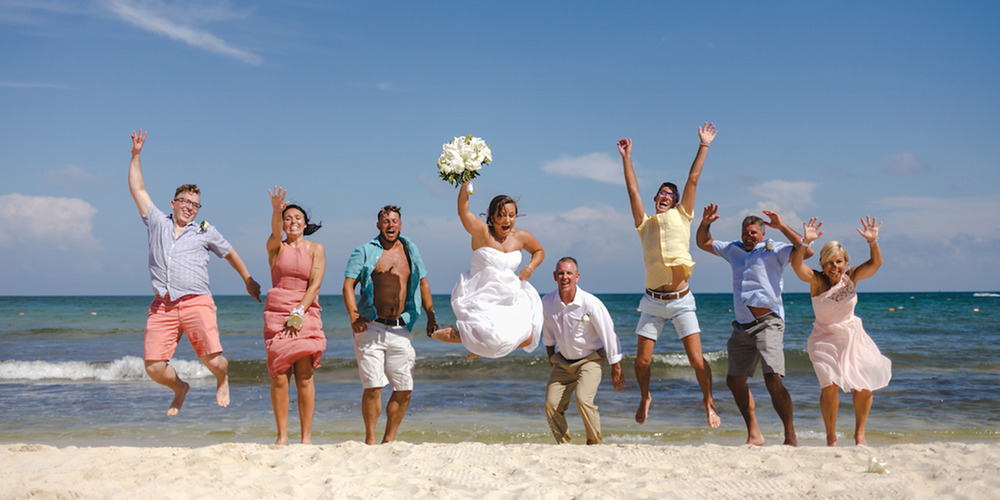 Embracing The Festive, Casual, and Tropical Dress Codes
If you see a "festive" dress code on that invite, it's time to let loose a bit! Bring out those punchy patterns, add a splash of bold color, and maybe even throw on that accessory you've been saving for a special occasion. Gentlemen, how about a floral tie or a vivid shirt? Ladies, bright, fun dresses await. The idea is to let your outfit echo the joy of the day.
Now, when the invite reads "casual," don't think of it as code for "wear whatever." Instead, picture relaxed and comfortable but still looking like you made an effort. Ladies, those cute sundresses you save for sunny days? Perfect. And guys, neat jeans or khakis paired with a crisp shirt will do wonders. Just a quick tip: A peek at the wedding colors can help you fit right in.
And for those dreamy Tropical or destination weddings, think sand between your toes, a gentle breeze, and outfits that match the vibe. Gents, a lightweight linen suit is gold here. Maybe even rock a straw hat if that's your style. Ladies think flowy maxi dresses that dance with the wind. Got a beach wedding on the horizon? Dive deeper into appropriate ensembles with our blog on destination wedding attire and Forbes' summer wedding guest guide.
Decode Your Dress Codes with Us!
For destination weddings in more formal settings, such as resorts or vineyards, the dress code may be slightly dressier. Women can wear elegant cocktail dresses or jumpsuits in summery fabrics like silk or chiffon. Men can choose suits made from lightweight materials such as linen or seersucker.
It is important to keep in mind the dress code specified by the couple in the wedding invitation, as they may have specific instructions or themes that they want their guests to follow. Overall, the dress code for destination weddings gives guests the opportunity to embrace the laid-back atmosphere and choose attire that is both stylish and comfortable.
Navigating wedding attire can feel like a head-scratching puzzle. But try not to sweat it too much. With a little know-how, you can stride confidently whether you're heading to a ritzy ballroom shindig or a laid-back beachside 'I do'. Stick to this guide and you'll be turning heads at every wedding – for all the right reasons.