Guest dresses are a hot topic for anyone attending a wedding, especially a destination wedding.
The best destination weddings combine romance and excitement with all the joys of a luxury holiday. It is all sun, sea, sand, long dusky nights, fabulous clothes, good laughs, and the best memories. Nothing is more magical than gathering to celebrate a loved one's special day in an idyllic paradise.
Designing your destination wedding wardrobe is half the fun. Hot tropical looks, perfect poolside bar outfits, and casual brunch looks. The perfect dress for the ceremony. A destination wedding is a chance to be creative and playful. A chance to dress up and enjoy yourself with friends, new and old.
Luckily for you, we are bringing you our ultimate guest dress edit. So read on for all the guest wedding dress inspo you need to get it just right on the big day.
Consider The Fundamentals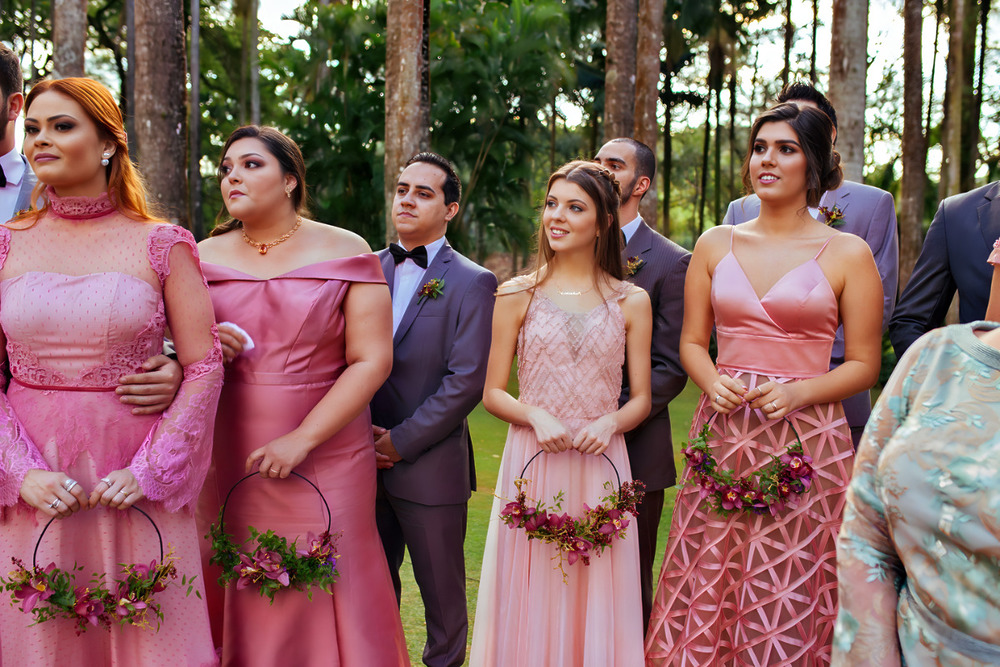 Before selecting your dress, carefully consider the event and the logistics.
Where will the ceremony be taking place? Is it a beachside ceremony? Or indoors? What time is the event being held, in the daytime or the evening?
What kind of event is it? Boho, black-tie, beach themed? What time of year is it being held? If you are going to a fall wedding, you can find our fall-style guide here.
What is the creative vision or color palette of the event? Is there a specific dress code? Will it be super hot? Or not so much?
All these factors are important considerations to ensure your outfit choice's success and overall comfort on the day. If you want to know how celebrities do it, take inspiration from Vogue's Best Celebrity Wedding Guests roundup for some solid inspiration.
Dazzle in a Tropical Belted Mini Dress by Alicia + Olivia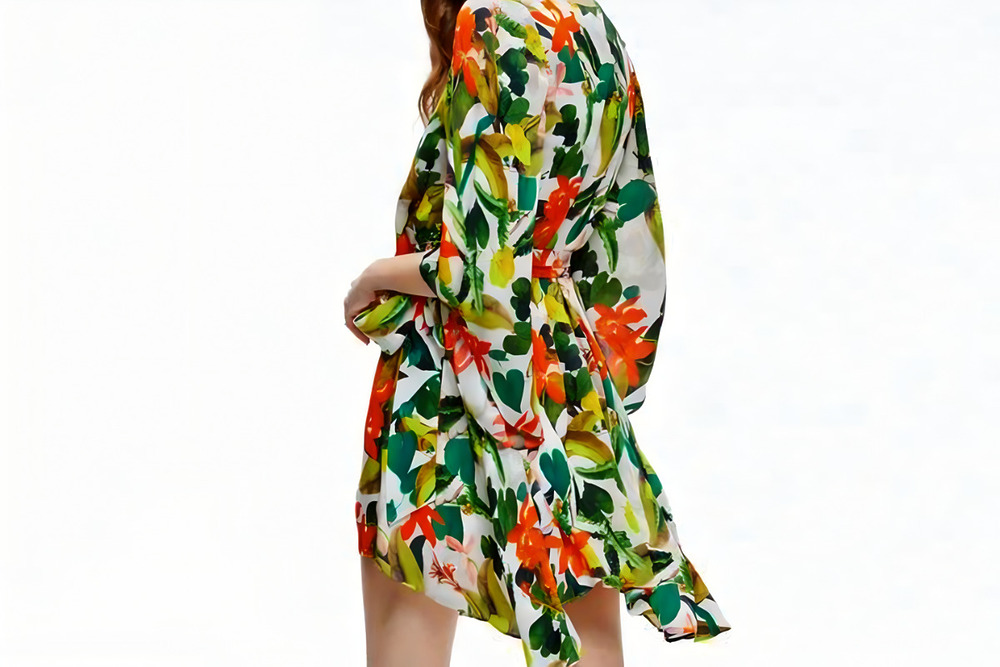 This tropical printed mini dress is flowy, sexy, and perfect for a beachy wedding.
Founded by Stacey Bendet, Alicia + Olivia create sophisticated designs that channel a love of vintage with romantic, whimsical designs that are perfect for modern, relaxed beachside weddings.
The sunrise tropical print perfectly encapsulates the tropical vibes of a lush tropical jungle. With a gorgeous belted, flowing silhouette, the dress is comfortable, flattering, and perfect for a hot summer day.
Dreaming of Powder Blue Ocean-Inspired Dresses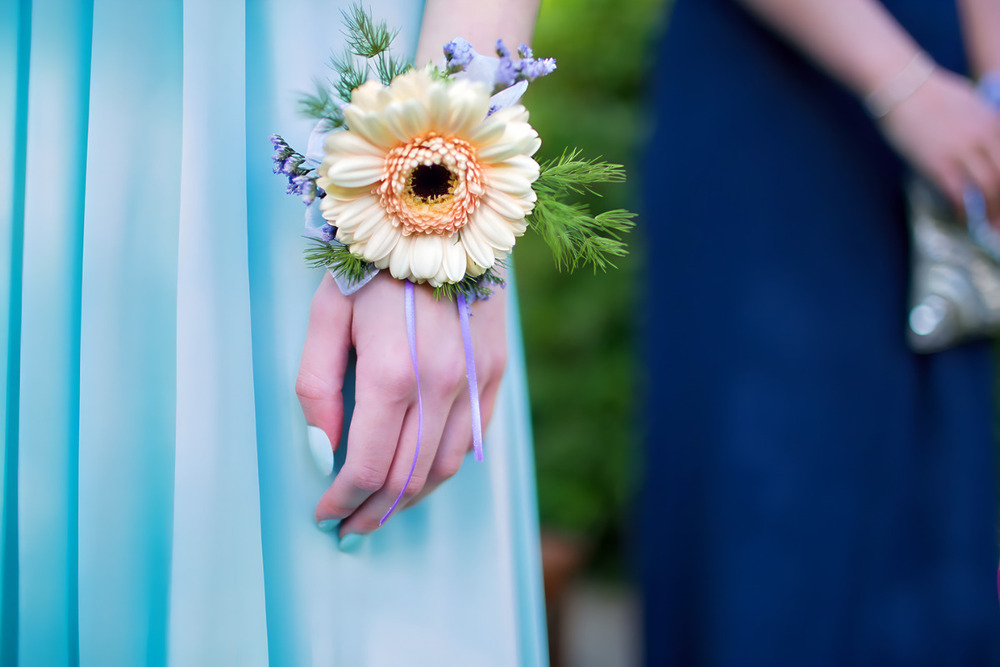 Channel the natural beauty of the ocean with this soft baby-blue halterneck maxi dress by Asos Design. This dress offers incredible value for money, and its elegant twist strap back detailing makes it a knock-out.
Gorgeous serene blue is an on-trend color for guest dresses. The delicate, soft blue coloring adds a dreamy, tranquil touch that can symbolize new beginnings, joy, and optimism, ideal for an oceanside destination wedding.
Embrace Classic Nautical Colours with Reiss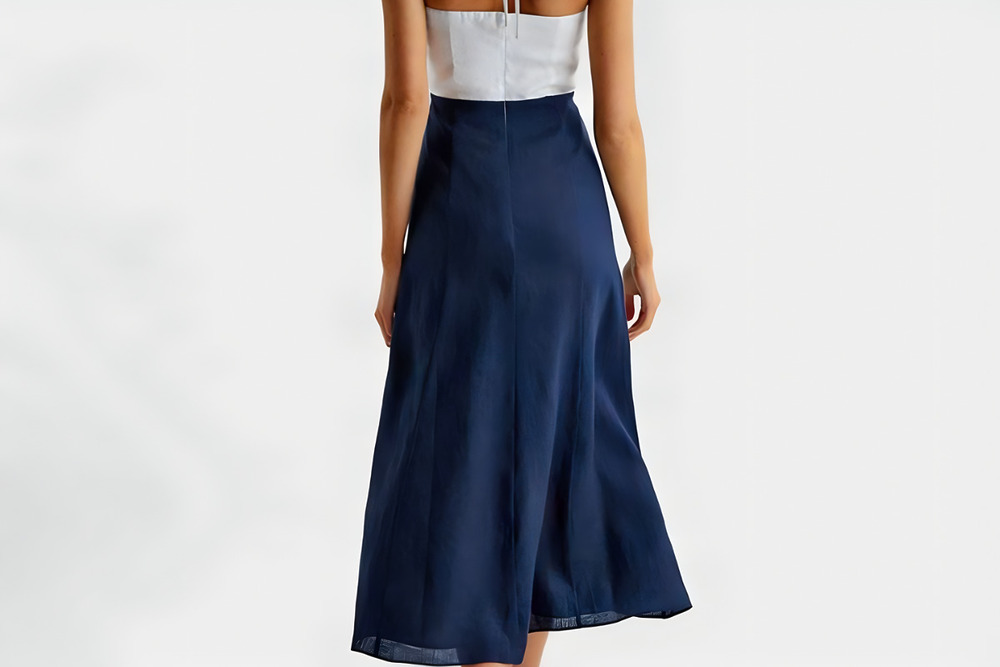 Choosing a Reiss dress means choosing affordable luxury. This nautically-inspired number rocks a sleek silhouette with a classic navy and white color palette. The dainty halterneck, keyhole detailing, and front slit create a flirty yet sophisticated look.
Made from 100 percent linen, this is the ideal fabric for hot weather. It is breathable, lightweight, and has natural moisture-absorbing properties making it an excellent choice for a hot summer's day.
Create an Impact With a Luxe-Boho-Inspired Dress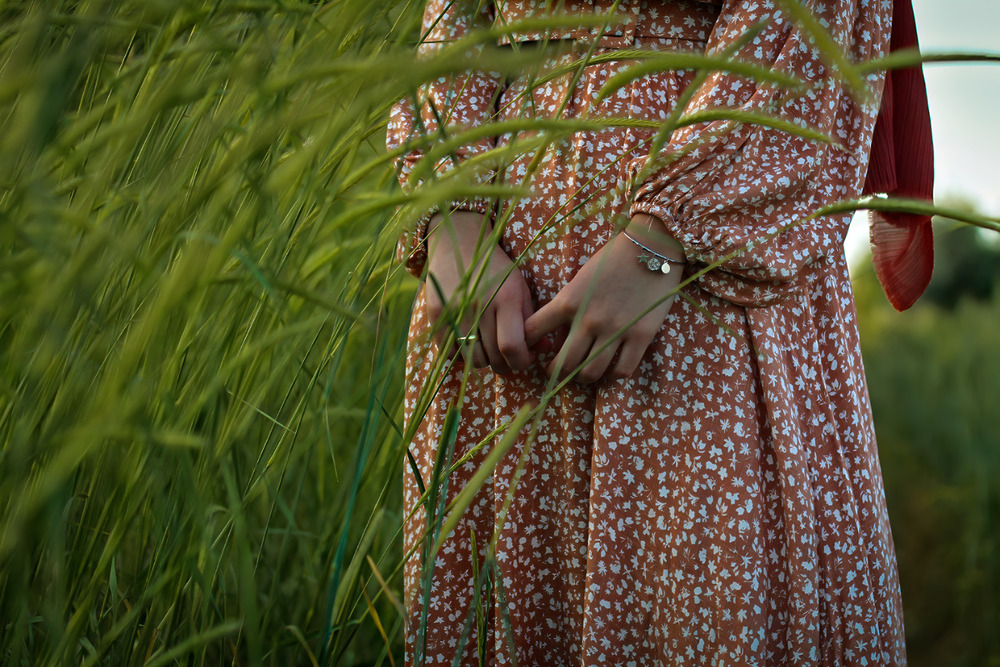 Saakha & Kinni puts bold prints and spectacular Indian fabrics at the forefront of its stunning collections. This richly colored, eye-catching sari dress is reminiscent of a tropical sunset's warm, breathtaking colors.
Combining high-ended cotton silk and chiffon fabrics in an exquisite off-the-shoulder design for a vibrant dress choice that will put you in perfect harmony with nature.
Channel Refined Elegance with Ted Baker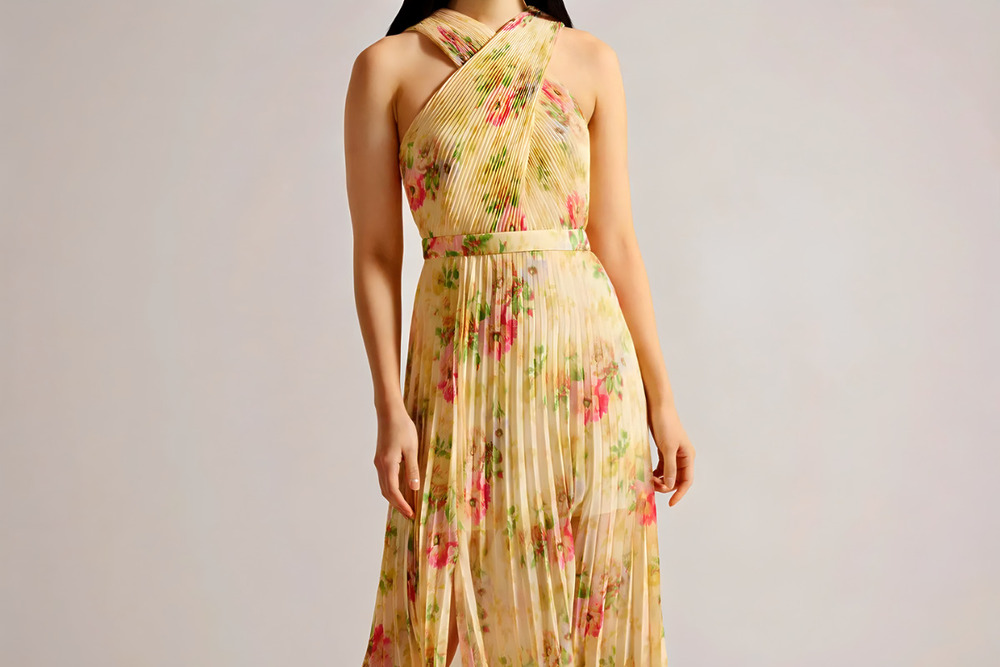 Choose timeless fashion as your calling card with this romantic cross-front pleated midi dress by Ted Baker.
Guest dresses are an important part of a wedding's overall aesthetic. The soft and delicate color palette, clean lines, and attractive waist detailing of the Amerah Dress exude romance, grace, and a touch of nostalgia. This is the perfect dress choice for an up-market and refined event.
Put Playfulness in First Place with this Flirty Floral Dress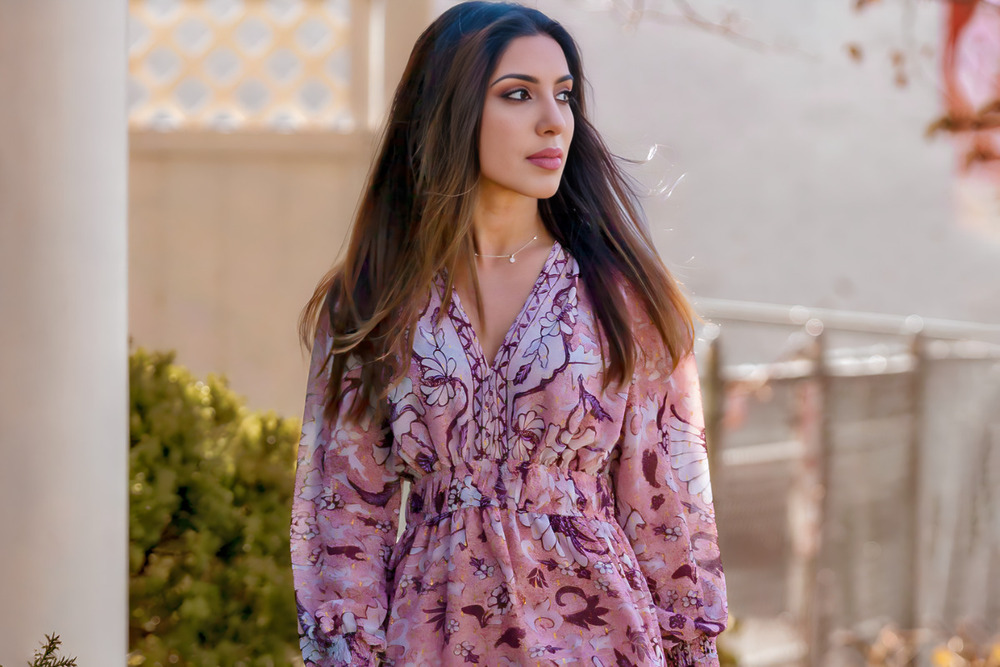 A destination wedding is a place to shake up the stuffy dress codes of a more formal wedding. Look to accentuate sun-kissed skin and endless legs with this fun and fresh strapless mini dress.
Katie May creates contemporary, non-traditional bridal and event dresses that shows off modern silhouettes. This high-quality dress hits all the right spots with its asymmetrical hemline and draped side overlay.
Glimmer in Gold with this Opulent Cocktail Dress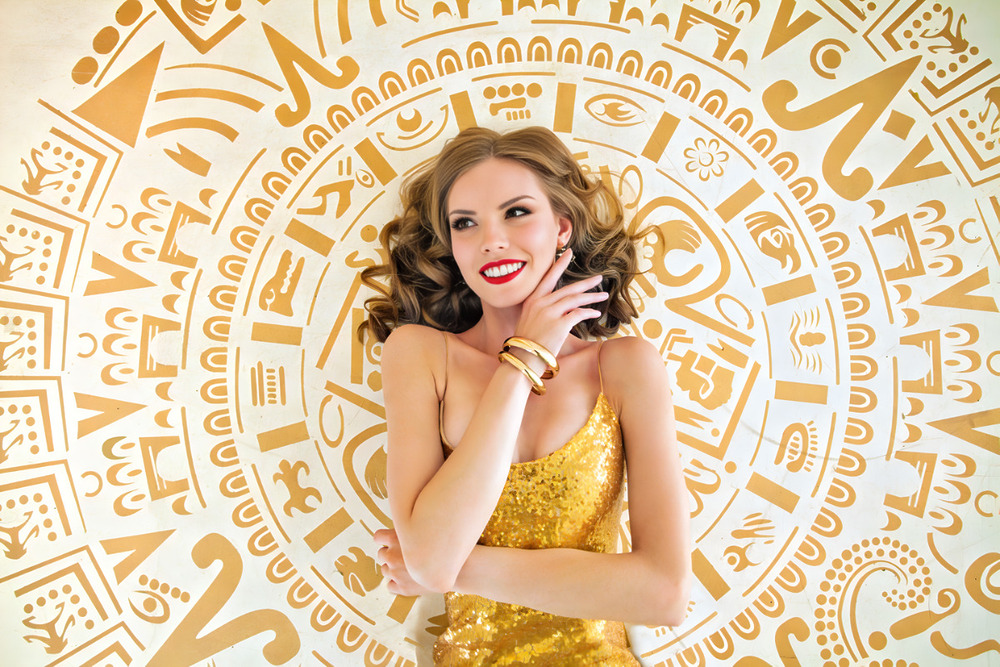 Are you attending a high-end evening reception? If you want to make a statement, this dress channels classic glamour and is perfect for a luxe evening event.
The intricate beading and gorgeous gold accents are the standout features of this high-end dress. The tasteful design with elegant belted waist detail and swing skirt channels vintage elegance. It is pricy, but it's a keeper.
Make Mystical Purple Your Choice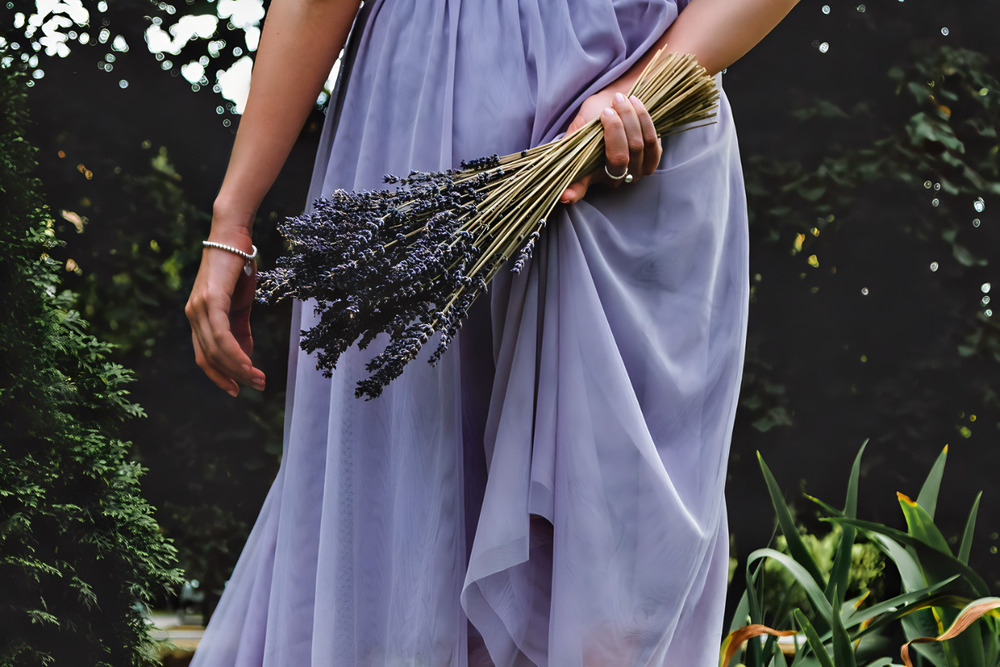 The exquisite rich color of purple makes a stunning color choice for guest dresses at a wedding. This easy, breezy dress by Free People is the very definition of hot girl summer vibes.
With its plunging v-neckline, this bohemian maxi dress gives a free-spirited, ethereal feel. Accessorize with barefoot sandy feet. The vibrant violet contrasts perfectly with the soft hues of a beachfront ceremony.
Captivate in a Bardot Wrap Dress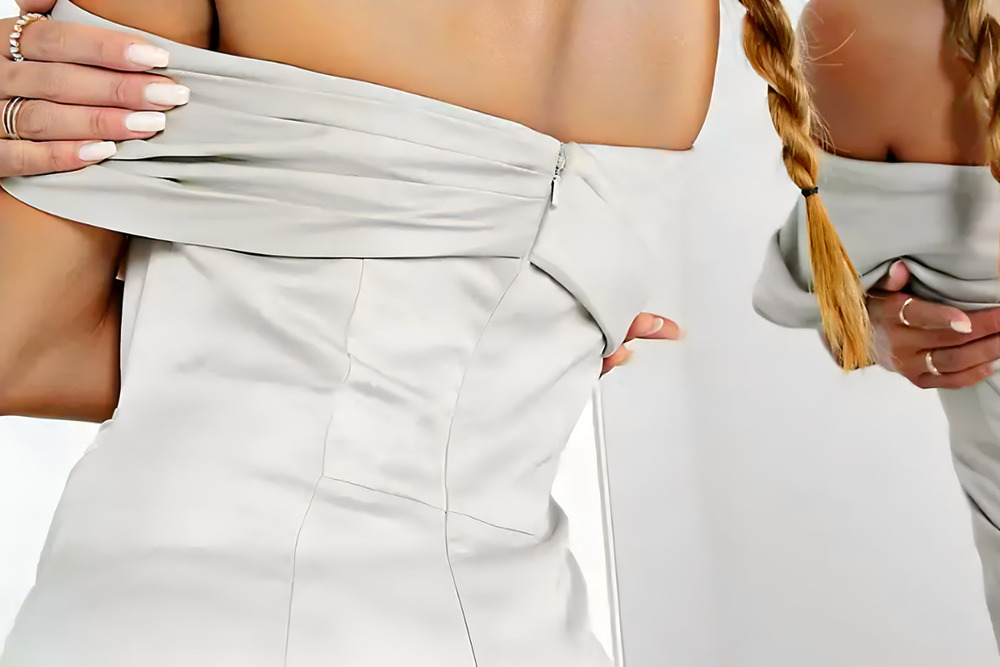 This slinky number by ASOS Edition is incredible and comes in various colors so that you can select your desired shade depending on your event's color scheme.
Channel Bridget Bardot's impeccable sense of style with this sophisticated, graceful, and flattering dress. The Bardot neckline puts tanned shoulders on full display and is complimented with fitted bust paneling and high split.
Eye-catching Emerald Hand-Beaded Delight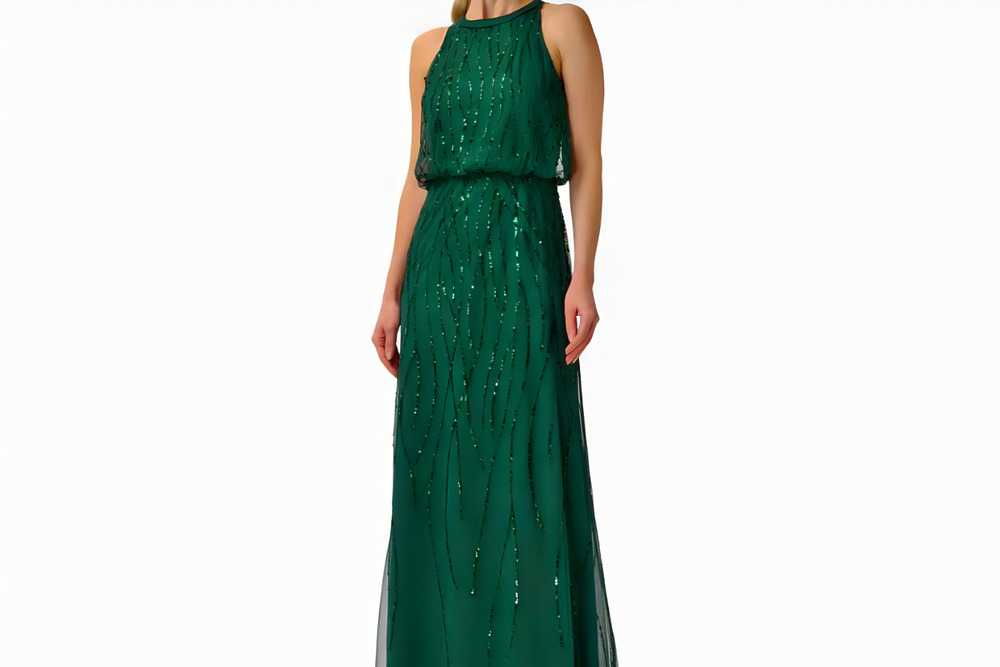 Turn up the heat with this luscious dusty-emerald Adriana Papell gown featuring delicate hand-beaded embellishments.
You will radiate joy and life in this impeccably designed long-length dress. Papell's collections aim to create occasionwear that allows women to shine inside and out with sophisticated cuts, quality fabrics and craftsmanship, and effortlessly elegant styles.
Dress to Impress in Your Perfect Wedding Look
Whatever the event's dress code, or styling, a destination wedding is a perfect occasion to strut your stuff in your finest dress for an enchanting day of celebration. If you are looking for further style inspiration, Conde Nast Traveler has a wealth of wedding fashion inspiration to point you in the right direction.
Get your creative juices flowing and choose a guest dress that makes you feel comfortable, confident, and downright spectacular. Need more destination wedding style tips? We have got you covered here.