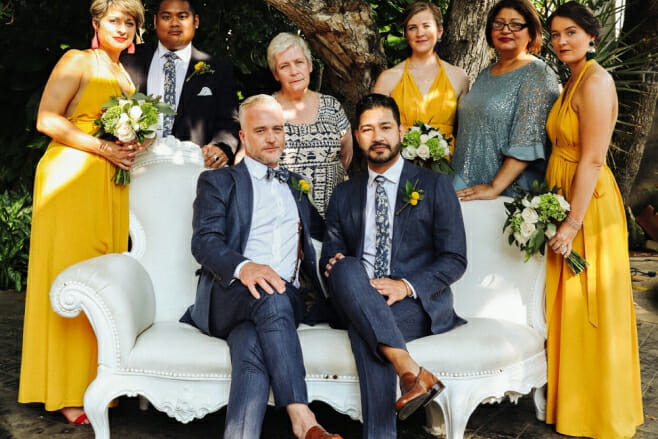 Eco-friendly weddings are trending currently, and we couldn't be happier. It is finally time when we will stop seeing wasted paper goods, dumped flowers and food piles going to waste. Often in all the festivities and celebrations of a union, we forget to preserve our precious Earth and its resources.
Thankfully though, awareness is rapidly growing and couples are now searching for more fall wedding ideas on a budget. Fall is the best time to get married, with a perfect not-too-hot and neither-too-cold weather. But there is much more that can make your grand day even better. These include:
Eco-friendly wedding favors
Eco-friendly wedding glassware
Eco-friendly wedding venues
A zero waste wedding dress
Rustic wedding centerpieces on a budget and lots more
After reading this list, you've surely recognized that we're environmentally conscious teammates. We love eco-conscious couples who want to prevent a negative impact on the environment without compromising on their event.
Hence, if you're looking for zero waste wedding ideas, you've come to the right place. We'll show you how to do it the right way.
Fall Wedding Colors
We're here to give you fall wedding ideas on a budget, but we don't see why we should leave elegance and glam out of it. After all, a wedding is a grand affair and so you should list down elegant fall wedding ideas too simultaneously.
Here are some of the most gorgeous color themes to pick for you fall wedding:
Marigold
Cranberry
Black and jewel accents
A combination of peach with a deeper sherbet hue
How to Have Zero Waste at Your Wedding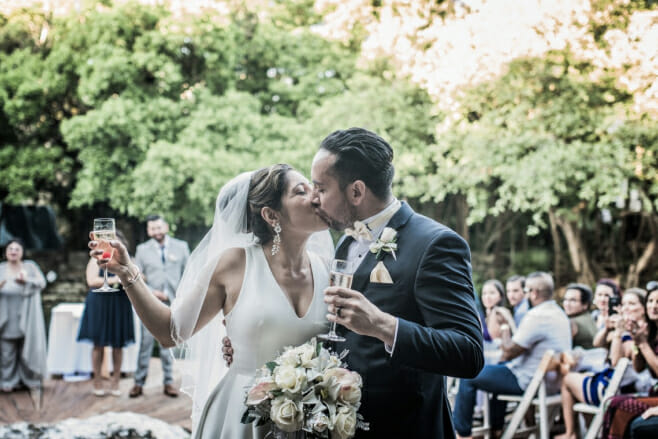 You can throw a zero waste wedding by replacing traditional wedding elements with eco-friendly options. For starters, you could opt for an eco-wedding friendly planner who'd ensure there are sola wood flowers, zero waste flowers and edible arrangements at your wedding.
Instead of extravagant and resource-wasting centerpieces, you could settle for rustic wedding centerpieces on a budget. It is also a great idea to have a fall wedding at one of the many eco-friendly wedding venue on the map. You may want to consider Dreams Natura Resort Mexico and Sandos Caracol as some of the best options.
The natural landscapes of these destinations minimize the need for a lavish and faux wedding décor. The natural and scenic beauty of these places would make a dreamy wedding backdrop and not make you waste resources as well.
Having an outdoor fall wedding at the beach or the Caribbean in the daytime is also a splendid eco-friendly option. You'd have a gorgeous natural setting and the sufficient daylight would save tons of energy consumption in lighting.
There are several other ways in which you ensure zero waste at your wedding. Let's take a look at those below:
Eco Wedding Flowers and other Options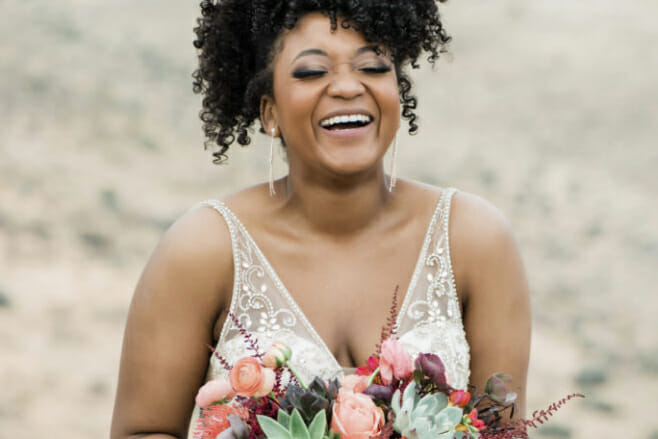 Here are some great ideas to follow for an eco-friendly and zero waste wedding:
A charity registry is a great option. You could team up and donate to a cause such as an environmental or animal welfare. You could ask your guests to make donations as your wedding gifts, instead of giving you material things you'll probably waste.
Another way to reduce carbon footprints from your celebration is to pick eco-friendly wedding venues. These venues have an LEED certification along with a sustainable venue option for your special event.
Trade freshly cut flowers for paper flower bouquets, sola wood flowers and edible arrangements. You can even use potted plants like spray roses or even herbs that guests can carry home and preserve in their gardens.
Opt for e-invitations instead of paper invites. You can promote your green wedding by eliminating paper usage
Final Thoughts
Wedding celebrations in the past were all about lavish and extravagant details that sadly caused massive carbon footprints. With the environmental consciousness spreading rapidly, thankfully fall eco-friendly weddings have now become the top trend.
Want to explore more all-inclusive properties? Follow the button below and view our Destify Top Resorts: