Eco-Friendly Wedding in Caribbean – 5 Tips to Nail It
Caring for the environment starts with the smallest things – you don't have to ditch your automobile and live in a hut running solar power. Instead, making small changes in every area of one's life adds up to big changes for the environment as a whole.
Planning a wedding is both exciting and stressful, because of all the moving parts and variables to be coordinated. Regardless, as an eco-conscious couple, use these simple tips to both simplify and improve the environmental impact of your big day. With these tips, you're guaranteed the wedding of your dreams without the accompanying carbon footprint.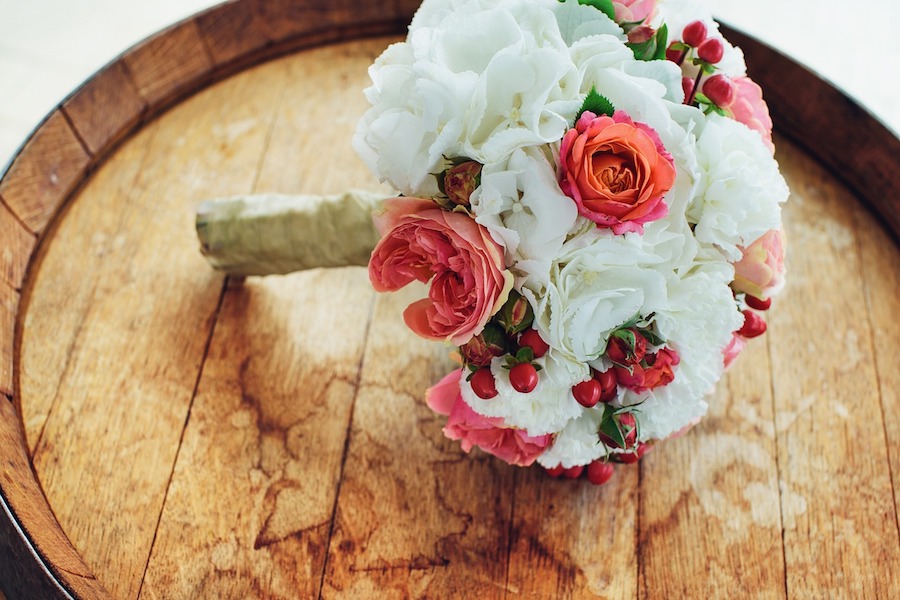 1. Start with an Eco-Conscious Venue and Planner
Getting an eco-friendly wedding venue in the Caribbean is the first step to cutting wastage and reducing your carbon footprint. You're looking for a venue that is LEED-certified, meaning it keeps its carbon footprint low. LEED certification is given to businesses that use eco-friendly materials and sustainable solutions for power, water, and food, among other resources.
Such venues use solar power and other renewable energy sources to run their activities. They also have eco-positive activities for guests – fun activities that help rather than harm the environment. By booking such a venue, half of your work in environmental conservation is done.
If you're using a planner, choose a person whose philosophy syncs with your desire for environmental conservation. This person will make every effort to ensure even the small decisions are made with conservations in mind. At eco-friendly resorts, like with the Sandos brand, you'll have access to a wedding department included in the cost of your wedding package.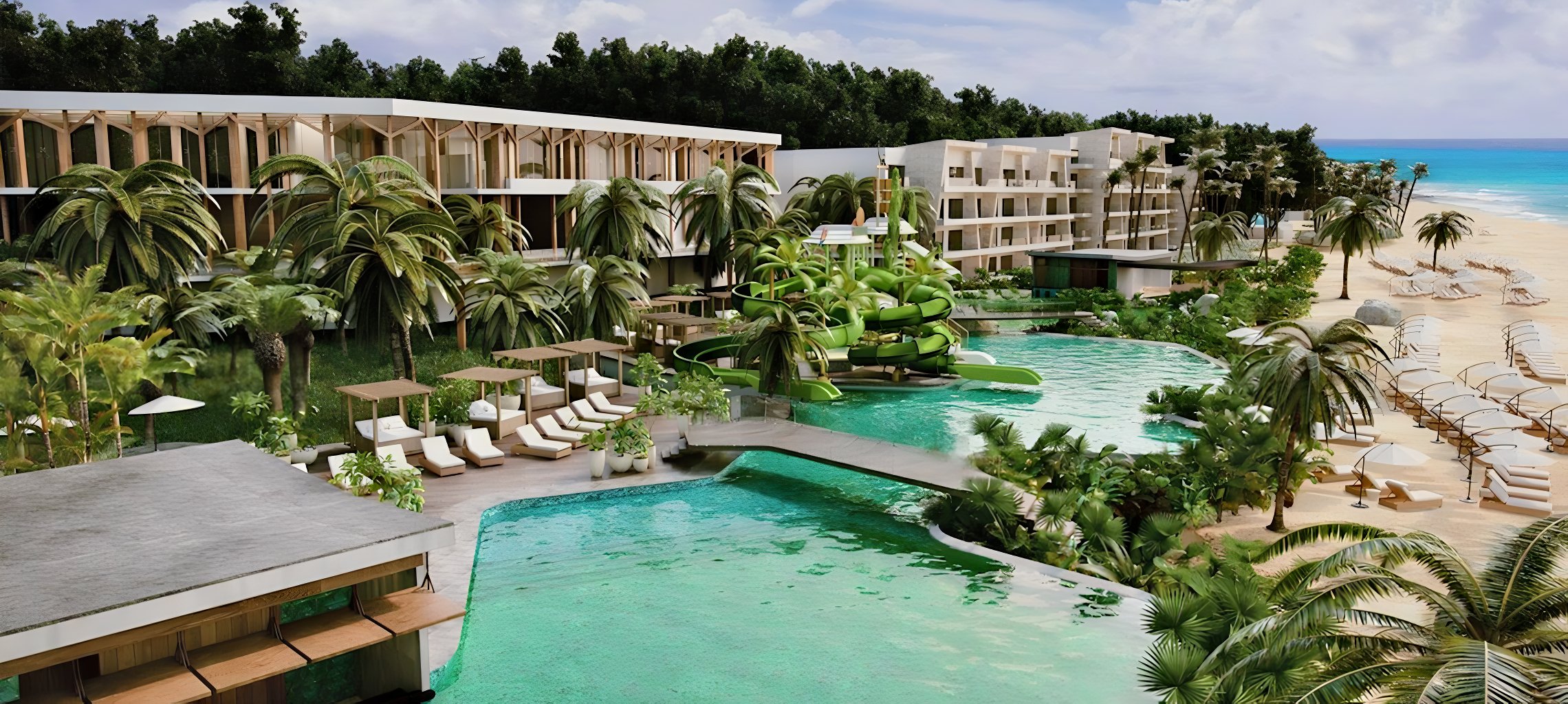 The new eco-friendly Palmaia Resort in Playa del Carmen.
2. Reduce Your Paper Trail
Every wedding has tons of paper involved. You have Save the Date cards, wedding and rehearsal dinner invitations, place cards, menus, and confetti, among others. With lots of guests, we're talking about a significant amount of usage for a single event.
The easiest way to reduce your paper trail is to use the internet: use a wedding website where guests can RSVP after receiving e-vites for Save the Date, the rehearsal dinner and the wedding itself. You can then use lists stored on tablets to admit guests into the venue.
If you don't want to lose the pleasure of physical cards, going for recycled paper or green stationery is the next best thing. Check online for inspiration and designs for green wedding invitations.
Remember to consider the ink: make sure you aren't using toxic ink so that your invites will also be recyclable. Reduce the number of people who will receive physical invitations, and add a note that your invites can be recycled afterward.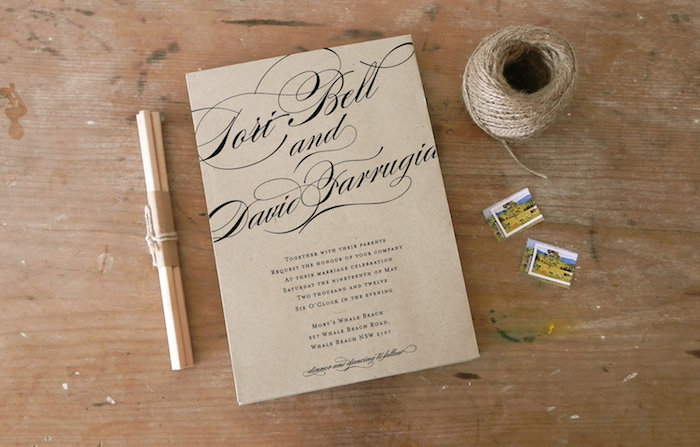 3. Make Your Catering Eco-friendly
If you have an eco-friendly venue that also provides the food, you don't have to worry about this. They probably source ingredients locally from organic sources and have eco-friendly food preparation. Be sure to confirm regardless, and start early so you have enough time to put everything in place.
With an eco-friendly destination wedding, try to get local caterers who use locally-sourced ingredients. Work with the caterer, suppliers and venue managers to create a menu depending on what's readily available. This way, you reduce carbon emissions from the transportation of food.
4. Limit Your Plastics
Make sure the caterer or venue doesn't use single-use plastics or paper anywhere during the wedding. While affordable, note that these plastics or paper will end up in landfills or in the ocean if discarded non-conscientiously. Request for reusable, compostable or otherwise sustainable dishware or paper goods.
Avoid straws, cups or plates made from plastic. Even multi-use plastics should be limited or avoided altogether. Even though they can be recycled, their carbon footprint is high, as trucks must be sent to collect them and take them for recycling. The recycling process is also fairly energy-intensive.
Avoid plastic packaging on your wedding favors, and instead, use recycled paper or banana leaves. Some of your choices will require some compromise, but you can still make eco-friendly look sexy. You can also use a barrel as a unique guestbook for your wedding.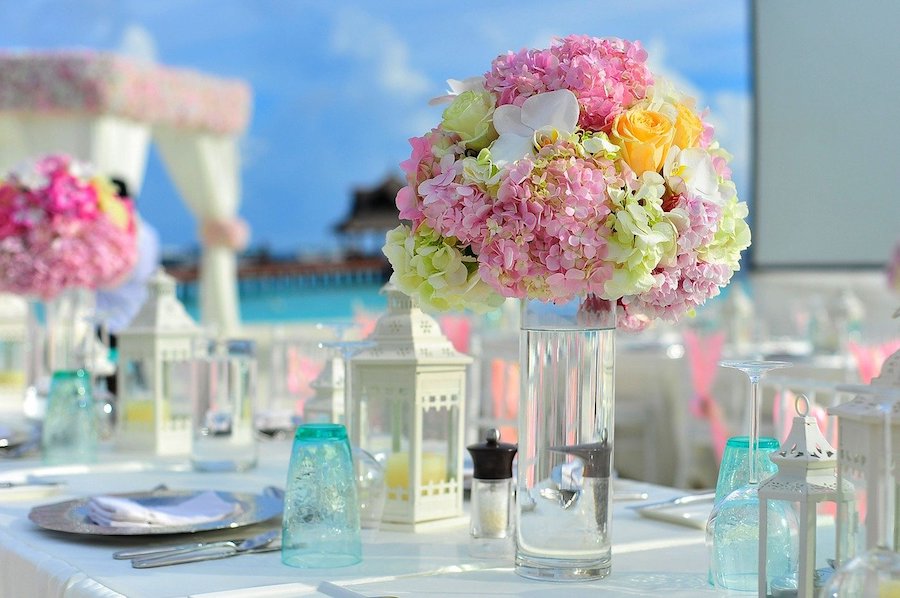 5. Make Small Changes That Add Up
There are many eco-friendly party favors you can easily find in the Caribbean. One couple chose to give locally-sourced fruits and vegetables as their wedding favors.
Source your flowers locally depending on what flowers are in bloom in that season. You can make creative arrangements using a local florist, eliminating the transport carbon and providing revenue to local businesses.
You can throw birdseed or natural confetti instead of rice at the end of the wedding. Alternatively, you can have guests blow bubbles or have a bubble machine, which looks great in photos.
Conclusion
Finally, encourage your guests to participate in eco-friendly activities while they're on the mini-vacation attending your wedding. Non-motorized sports like kayaking, sailing or wind-surfing are great for adrenaline junkies. If they're out for something more relaxed, they can take hikes, walk along nature trails, or go sight-seeing or bird-watching.
You don't have to do everything and nail it 100 percent, but every eco-friendly decision adds up to improve and conserve the environment. This is all we are encouraged to do, after all.