Cookie-cutter weddings aren't for everyone. There's a certain charm that comes with a classic beach ceremony, however, there is a bevy of extraordinary wedding resorts and venues that'll immediately elevate your week of romance. From refreshing cenotes to jaw-dropping caves, here is our concise list of Top Unique Wedding Resorts:
Hotel Xcaret
Riviera Maya, Mexico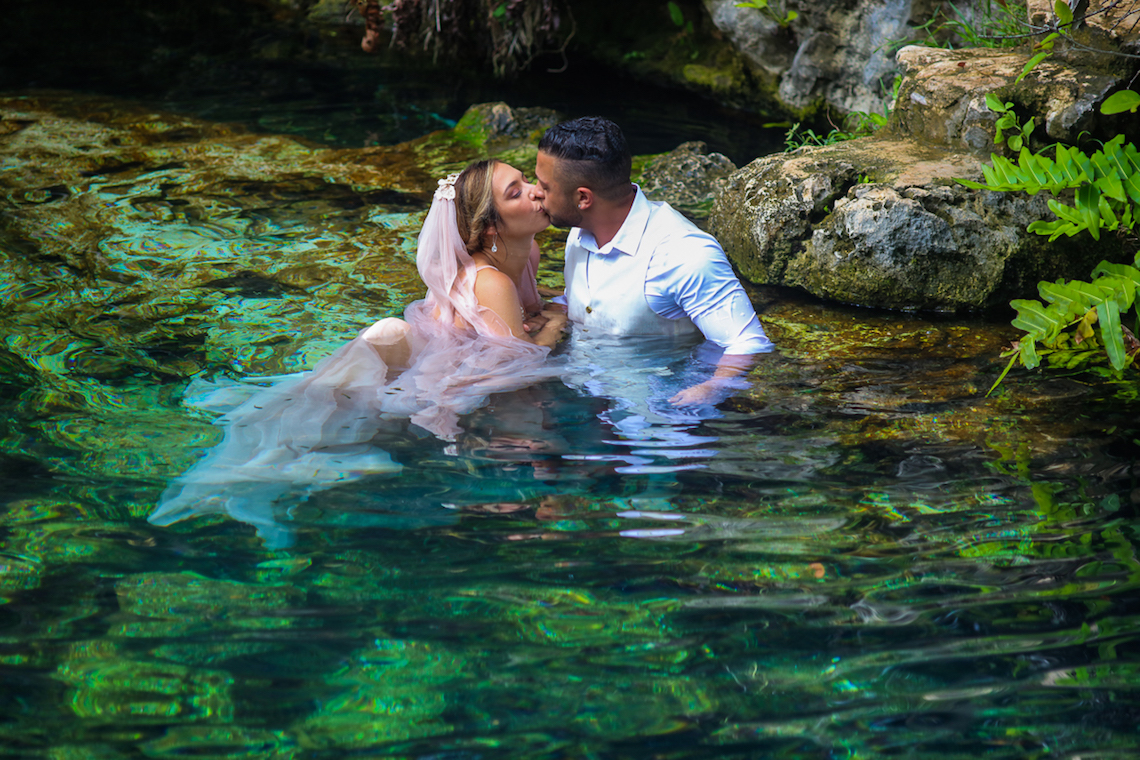 Hotel Xcaret
Journey down the coast away from the nightclubs of Cancun and you'll find the glorious gem of Riviera Maya. Nestled on the lush coast, this family-friendly resort showcases Maya-inspired architecture and seemingly endless rows of tropical flora, making the property a gorgeous haven with interactive tropical fauna. Hotel Xcaret distinguishes itself from competitors via a selection of visually striking venues. Instead of restricting parties to beach or garden spaces, the resort features aesthetically immaculate options that will transport you to breathtaking universes.
Host a riveting chapel wedding atop the property's elevated tower, where guests are treated to a panoramic view of the Caribbean Sea. Because of the complex's close proximity to Riviera Maya's emerald forests, Hotel Xcaret also features refreshing cenotes and limestone caves, where the area's natural beauty accentuates every day of romance.
Dreams Riviera Cancun
Riviera Maya, Mexico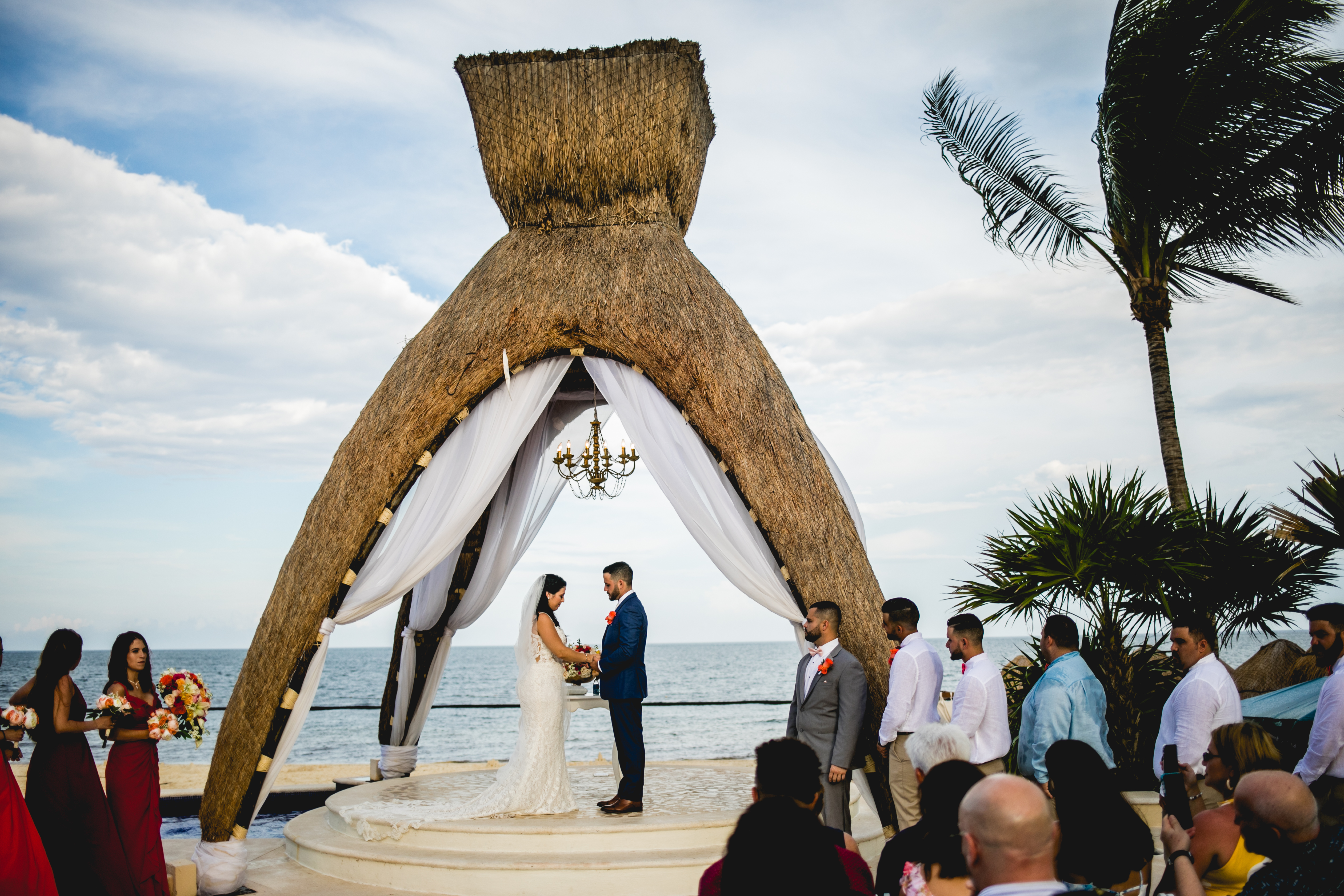 Dreams Riviera Cancun
Only a short stroll away from Hotel Xcaret, Dreams Riviera Cancun prospers an equally beautiful Riviera Maya resort offering a truly unique set of venues and experiences. Promoting an eclectic variety of wedding packages and venues, this oceanfront oasis offers a luxurious all-inclusive stay perfect for accommodating large guest lists and bridal parties. Boasting 6 extravagant wedding venues, Dreams Riviera Cancun provides its own spin on traditional ceremony spaces.
Throw your standard idea of a gazebo out the window. Inspired by exquisite Mayan woodwork and designs, the resort's Wedding Gazebo enables couples the opportunity to tie the knot underneath an intricately structured masterpiece. Another popular space is the property's Grand Lobby Staircase, a foliage-imbued venue overlooking the vast Riviera Maya jungles.
Turtle Bay Resort
Oahu, Hawaii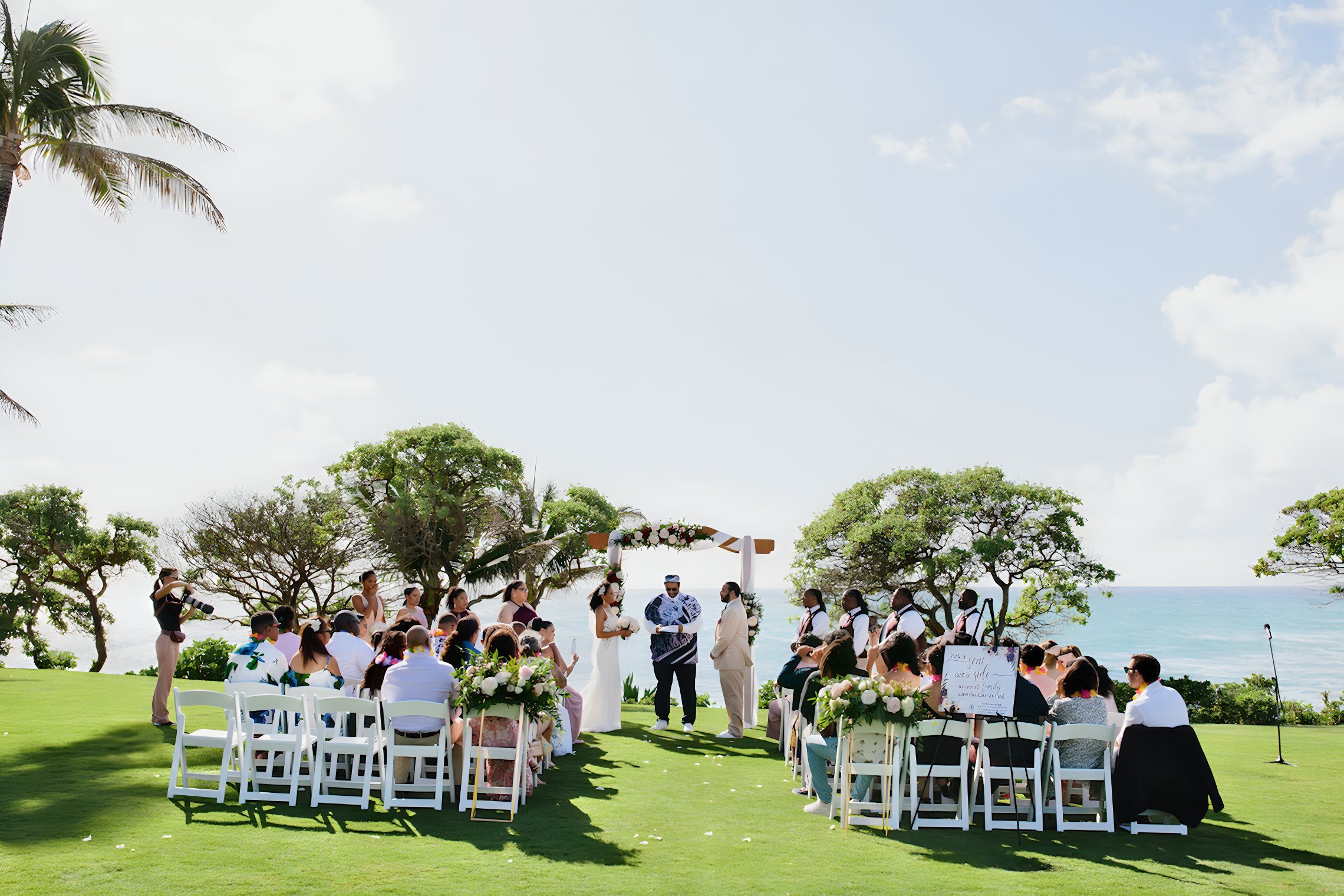 Turtle Bay Resort's
Say aloha to traditional venues and aloha to Turtle Bay Resort's alluring coastal spaces. On the northern shores of Oahu, this elegant complex offers one of the more remote stays and wedding experiences in Hawaii. If you're looking for a truly private wedding week, Turtle Bay Resort is located 25 minutes away from the nearest town, providing optimal romantic seclusion. With Hawaiian culture interwoven with every customizable wedding package and venue, parties are guaranteed an enchanting destination wedding that supersedes all others.
Choose from a collection of 6 wedding spaces, each with its own unique island flair and environment. From seascape coves with soft waves to hillside ocean points possessing breathtaking seascapes, Turtle Bay Resort represents the epitome of Hawaiian excellence and idiosyncrasy.
Sonesta Maho Beach
St. Martin, Caribbean Islands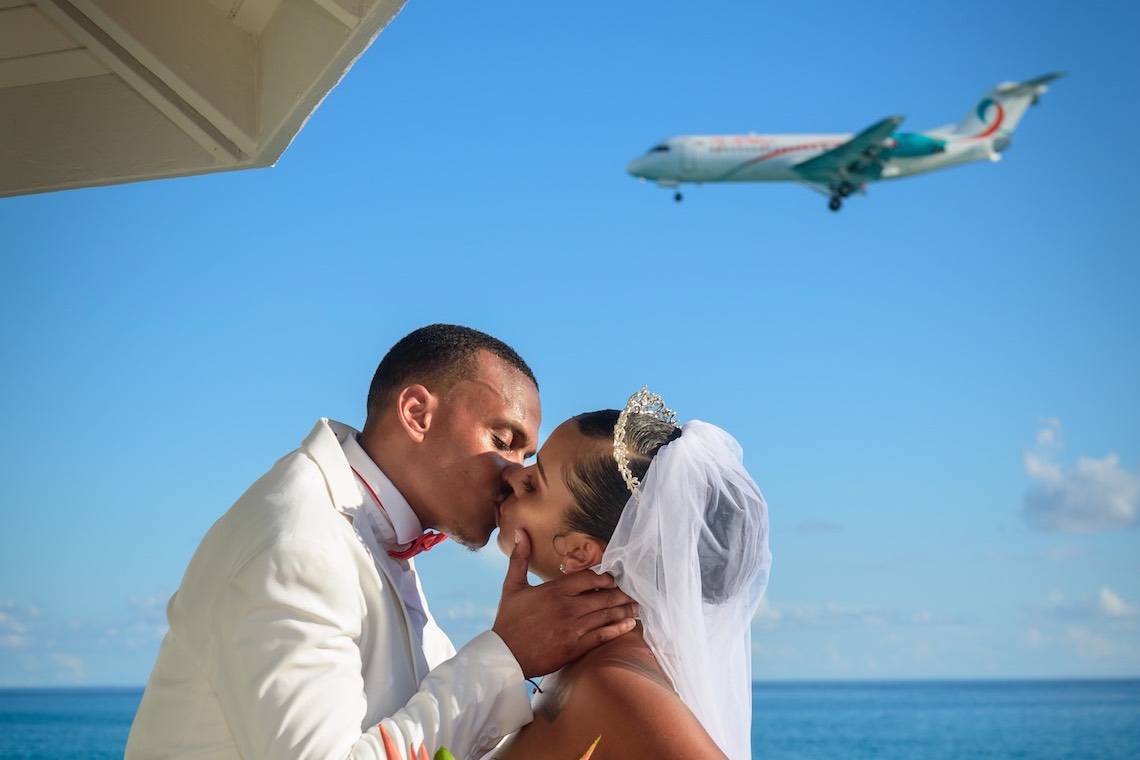 Sonesta Maho Beach
Sonesta Maho Beach garners an eye-popping array of ceremony spaces capable of hosting between 120 and 650 guests max, as well as a few dozen commercial flights. One of the more popular venues in the Caribbean, Sonesta Maho Beach's Royal Terrace is strategically positioned to showcase a sweeping view of passenger airplanes touching down at St. Maarten Internation Airport.
For wedding parties desiring a more adrenaline-laden ceremony, the resort is less than a mile away from iconic Maho Beach, where commercial flights land directly above it. The best part? Booking Sonesta Maho Beach guarantees you and your spouse an unforgettable wedding album that'll have your guests raving for years to come.
Regardless of where you choose to tie the knot with your spouse, you will discover a destination and venue that truly speaks to you in an indescribable way. However, if you're seeking a memorable wedding week that breaks the mold of traditional ceremonies, take these lovely resorts into consideration.
Want to view more of our partnered wedding resorts' unique venues? Follow the button below to find your cenote or hillside point: