If you're looking for a truly unique and memorable wedding experience, then a destination wedding is the way to go. There are so many amazing places in the world to tie the knot, and our couples have certainly taken advantage of that!
From phenomenal beaches to breathtaking mountain vistas, they've chosen some of the most beautiful locations to exchange their vows. So if you're considering a destination wedding, follow below for some of the top destination wedding locations our couples loved!
What Makes A Top Destination Wedding Location?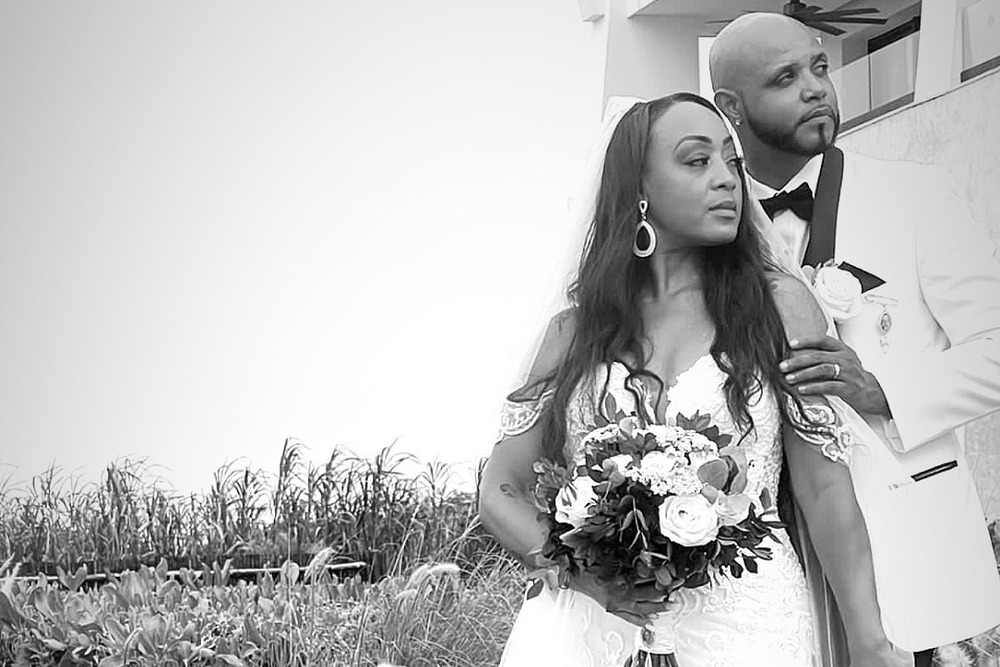 1. Beautiful scenery: Extraordinary scenery makes a top destination wedding location. A stunning backdrop can set the stage for a special, memorable ceremony, whether it's ocean views, snow-capped mountains, or rolling meadows.
2. Weather: A top destination wedding location should have good weather conditions. If people are traveling from the other side of the world to get married, they should have a good chance for sunny days and gorgeous blue skies for perfect photos and outdoor celebrations.
3. Amenities: A top destination wedding location should also have plenty of amenities, such as comfortable resort options, a variety of activities for the couple and guests to take part in during the days leading up to the ceremony, and easy transportation options around the country.
4. Local cuisine or gourmet options: Good restaurants and places and food for the wedding ceremony should also be available. People come for the scenery, but if there's no chance for them to try the local cuisine, or if the ceremony is unable to utilize delectable catering for the reception, then let's be honest, it's not a top destination wedding location.
5. The perfect resort: The perfect wedding resort should provide just the right balance of luxury, comfort, and convenience. The accommodation should be spacious and comfortable, with relaxing features such as a spa or pool to enjoy. The resort should also provide a range of onsite activities or attractions, entertainment, and dining options to keep both you and your guests entertained.
Finally, the wedding package should be tailored to each couple's individual needs, offering different price points, customization options, and assistance in planning.
Mexico
Mexico is perhaps the most popular destination for destination weddings we offer, and for good reason. From its turquoise seas to its famous Sierra Madre mountains, it offers couples the perfect backdrop for their special day, with a variety of landscapes available.
Many couples opt for a beach wedding at resorts located all along the Mexican coast, such as Cancun, Los Cabos, and Puerto Vallarta.
Riviera Nayarit is known for its impressive beach wedding venues, crystal clear waters, and scenic towns ripe for exploration. Along the Caribbean coast, the Riviera Maya is known for its beautiful white-sand beaches, crystal clear waters, and vibrant nightlife. Both destinations offer a variety of luxury accommodations, as well as a range of activities, from swimming and snorkeling to zip-lining and ATV tours. No matter which coast you choose, destination weddings in Mexico will provide you with a unique and memorable experience to share with your closest friends and family.
Various wedding packages are also available to make planning your big day easier and more affordable. Destify couple AJ and Matt chose to wed at the wonderful Hyatt Ziva resort in Puerto Vallarta, which has a central location to the LGBT-friendly area of town and is situated on its own private beach. Ashley and Roberto picked the truly unique cenote venue at Sandos Caracol Eco-resort in Riviera Maya, Mexico, for a more jungle-like environment. Here guests are surrounded by flora, and the resort is known for monkey sightings and a hillside setting.
The Dominican Republic
In our couples' book, the Dominican Republic is a stunning Caribbean destination and another top destination wedding location. This gorgeous island nation offers couples breathtaking beaches, crystal clear water, and thick tropical gardens.
Our couples have enjoyed having their destination wedding in Punta Cana, where the beaches stretch for miles in either direction. It's an ideal location for a larger wedding, and plenty of all-inclusive resorts offer everything from a beautiful wedding ceremony and reception to a romantic honeymoon stay. Plus, the Dominican Republic features some of the finest golf courses in the Caribbean, giving the groom and groomsmen something to do before or after the big day!
Janelle and Zach arguably captured some of the most epic sunset photos we've ever seen at the wonderful Majestic Elegance Punta Cana resort. This resort offers delicious food, a sprawling pool network that connects the entire property to the beachfront, and more gorgeous wedding venues than you can count on.
Destify couple Chavisse and Chavonna chose the expansive Hard Rock Punta Cana resort for their wedding. It was a top destination wedding location for them thanks to the massive complex, which offered everything from waterparks and picture-perfect beaches to a Las Vegas-style nightclub and casino guests loved.
Jamaica
Jamaica has long been a popular destination for romantic sunsets and honeymoons, so it's no wonder it's also a top destination wedding location. From Negril and Montego Bay, to Negril, our couples have been taking advantage of Jamaica's beaches, mountains, and stunning resorts to create a truly unforgettable wedding day. Plus, it's an easy and affordable destination getaway, with plenty of cheap flights and all-inclusive resorts if you're traveling from the states.
The island is home to beautiful beaches and vibrant culture making it perfect for a romantic and unique wedding celebration. Jamaica is known for its music, cuisine, delicious rum punch, and orange sunsets making it a perfect destination wedding spot.
Couples can choose from a lush tropical garden setting or a beachfront ceremony to exchange their vows and its many wedding planners ensure a stress-free event. Couples can also experience a range of activities and attractions, including sailing and snorkeling, or taking a trip to Jamaica's famous Dunn's River Falls or the legendary Blue Lagoon.
Lysa and Gerald chose the Royalton White Sands resort for their destination wedding, which is a modern resort offering everything guests could want, from top-tier gourmet dining to swim-out suites. Even more exciting are the renovations planned for this resort in the future, soon to be completely adults-only while still offering ultimate luxury for travelers.
Destify couple Eric and Katie selected the Hyatt Ziva Rose Hall resort for their ceremony, another of our top destination wedding locations. This Colonial resort offers modern enhancements to traditional wedding venues, like its classic gazebos. Guests can also expect Caribbean food that draws from the region and luxury service that only the Hyatt brand can offer.
Our Couples and Their Experience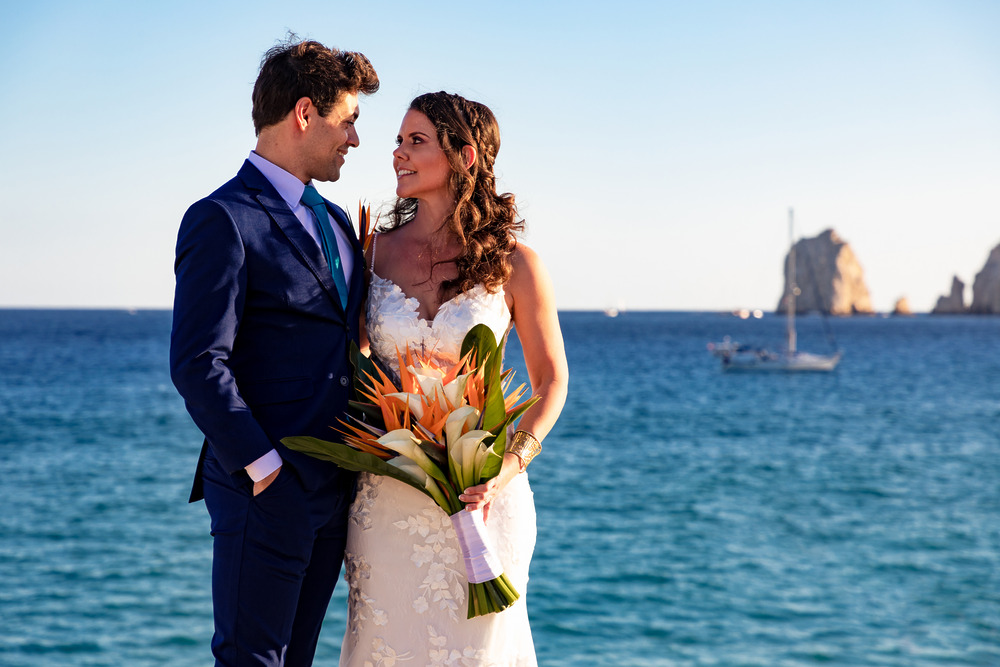 We've had thousands of amazing couples who opted for destination weddings and heard some amazing stories along the way! One couple said, "We could not have been happier with our Mexican wedding! We chose a stunning beach setting to exchange our vows. The sun was setting, and we felt a wave of love and peace wash over us as we looked into each other's eyes. We're so glad we chose Mexico for our wedding, it was truly magical!"
Another couple said, "The Dominican Republic was the perfect spot for our destination wedding. We had a larger guest list, so we wanted to make sure there was plenty of room for everyone. We found the perfect resort, and the staff went above and beyond to make sure our special day was perfect!
Destination weddings are a great way to make your big day extra special. There are so many amazing places to choose from, and our couples have certainly taken advantage of that. From Mexico and the Dominican Republic to Jamaica, our couples have found the perfect spots to exchange their vows and create personalized ceremonies that spoke to their wants and needs.
So, if you're looking for that special something for your big day, be sure to consider one of these top destination wedding locations – you won't regret it!