From the minute you touch down to the second you walk the aisle, Punta Cana offers immaculate wedding resorts teeming with all-inclusive benefits. A destination wedding in Punta Cana is perfect if you want powdery white beaches and crystal clear water to set the tone for your wedding ceremony of 20 or more guests. With a variety of five-star properties available with top Caribbean luxury amenities galore, our pristine Punta Cana wedding locations guarantee your idyllic celebration.
Royalton Bavaro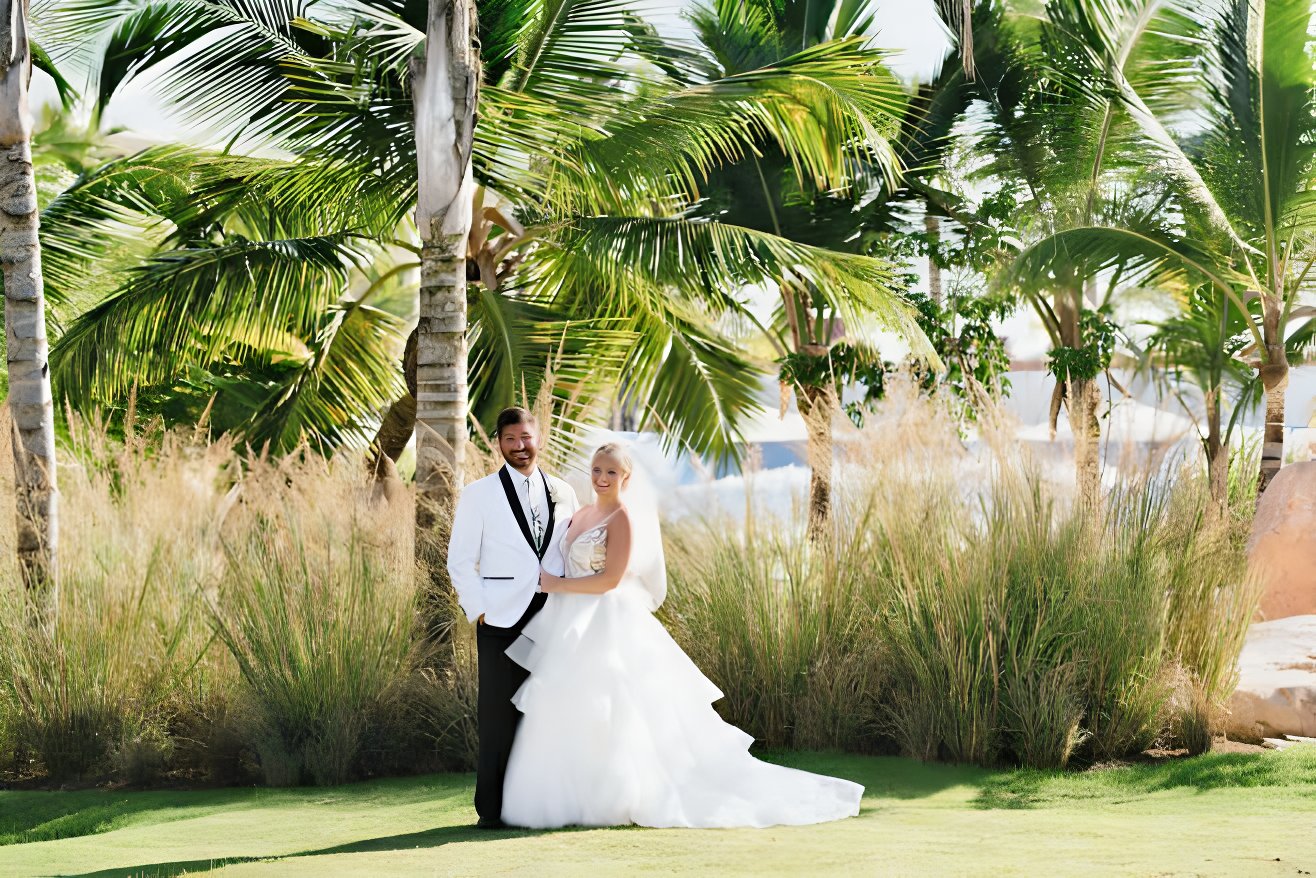 Elegant and sweet, Royalton Bavaro delivers wedding venues that promote the intimacy of marriage. After your wedding reception, the on-site casino is the ideal place to add a little excitement. For a more unique dining experience, book a seat at the C/X chef's table, which includes a multi-course menu combined with music for an additional fee. Book an excursion to the Hoyo Azul, Punta Cana's most popular cenote, for Royalton Bavaro wedding guests who want to explore off-site.
Majestic Colonial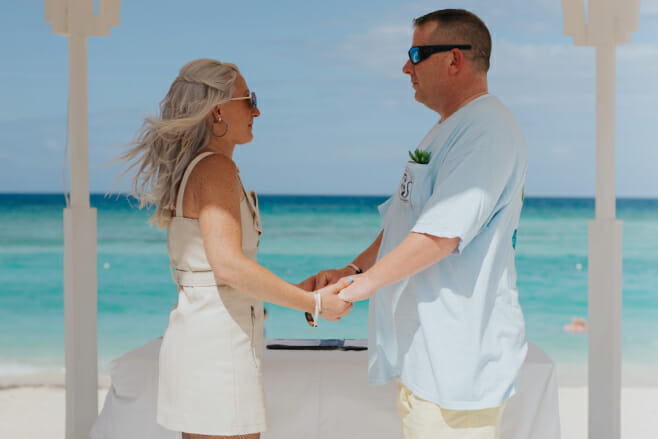 Sharing an expansive property with Majestic Elegance and Majestic Mirage, the Majestic Colonial provides an oceanfront setting guests will rave about. A perfect family-friendly destination complete with sprawling water slides and exciting sports, the Punta Cana wedding location will entertain larger guest lists of all ages. There's a variety of activities to keep the party going, including Vegas-style casino spaces, a nightclub, late-night snack bar and more!
Breathless Punta Cana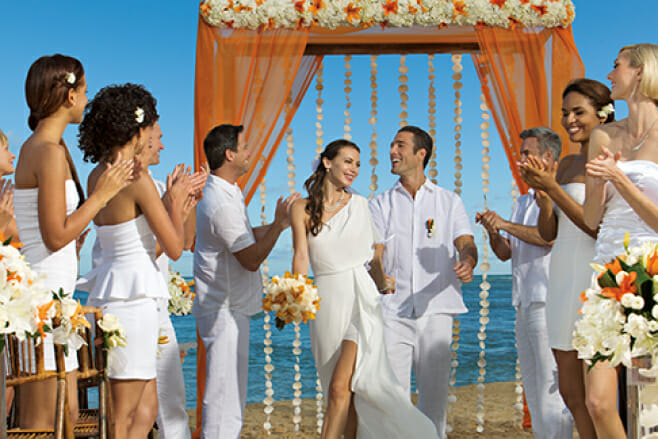 This adults-only resort is located in Punta Cana's Uvero Alto area and is the epitome of luxury and excitement. A Breathless Punta Cana wedding makes it easy to wind down and relax with your wedding guests. Enjoy secluded palm tree-filled beaches that include waiter service and DJs, and 8 pools to soak up the sun at, including a multi-level freestyle pool. You can also enter the fun at the monthly themed events, DJs, and exciting nightlife! Your destination wedding will be as fun as you want it to be thanks to the free-flowing Caribbean atmosphere.
Dreams Punta Cana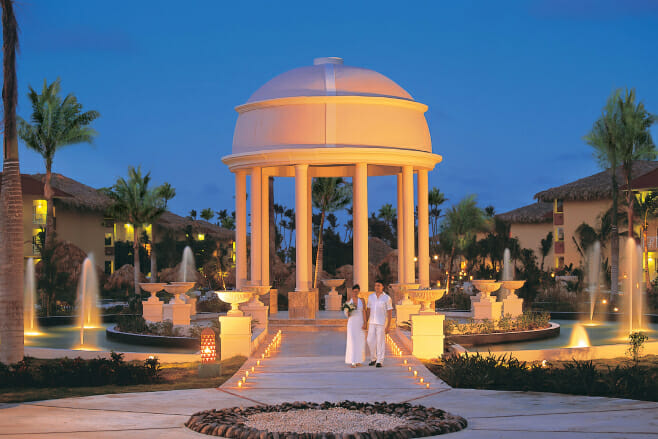 The natural beauty of the property will satisfy all of your needs and wishes, from exquisite beachfront lounge chairs to endless activities like exploring the coral reefs or jumping on the ocean trampoline. The resort's main attraction is a massive free-form swimming pool that runs from the lobby to the beach, complete with swim-up bars and other amenities. Snuggle up under the stars and relax on the beach with your Dreams Punta Cana wedding guests while watching a movie.
Want to view more dazzling Punta Cana wedding locations? Follow the button below to discover our Destify Top Resorts: