It's fair to say that all couples want what's best for their destination wedding…at a reasonable price. Your desire to save money is valid, and easily achievable. In fact, lavish Mexico resorts and their all-inclusive wedding packages are designed to accomplish just that: a beautiful destination wedding with budget-friendly amenities and accommodations. Where can you find these economical havens? Let's find out:
Who has the best all-inclusive vacation packages?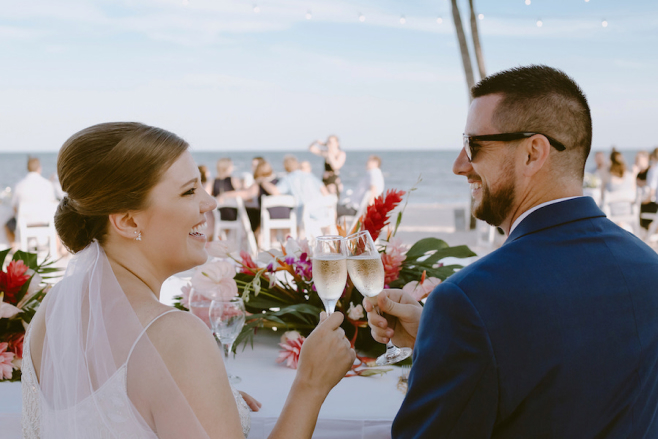 There are many answers to this question. Most all-inclusive Mexico resorts provide satisfying vacation packages that coincide with your wedding. Whether you're sampling mouthwatering cuisines via room service or taking advantage of free water sports, your all-inclusive stay will automatically elevate your wedding week.
It's important to note that your amenities and on-site activities will vary depending on which coastline you stay at. What's the deciding factor? A week at Dreams Tulum can welcome purifying Temazcal ceremonies. The luxurious RIU Santa Fe offers complimentary shuttle service to downtown Los Cabos. You're guaranteed an elegant experience no matter where you book; it's up to you to decide on which atmosphere and ceremony spaces speak to you.
Dreams Tulum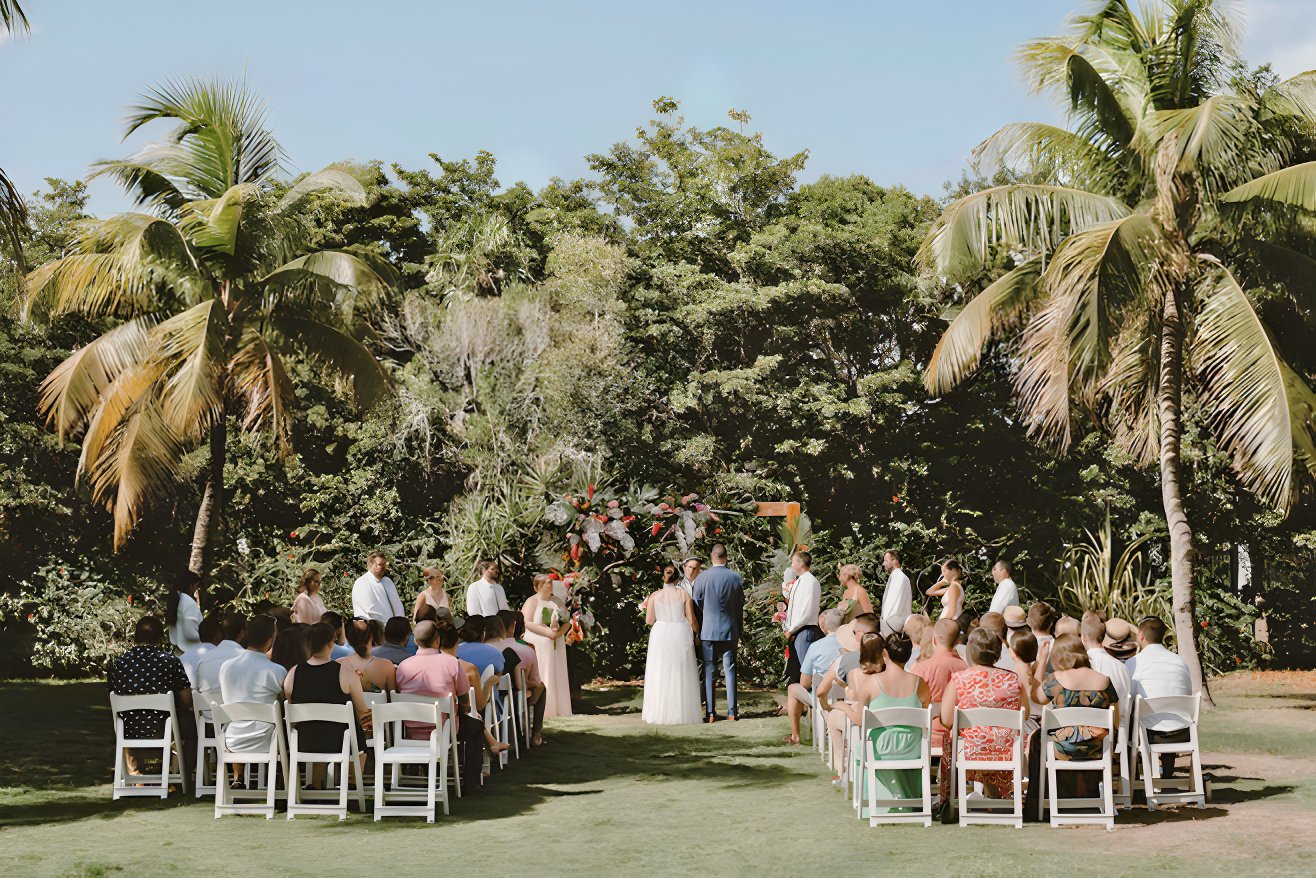 A Dreams Tulum wedding will have your guests raving for years, fusing colonial architecture, lush nature, and a remarkable beachfront venue. Dreams Tulum recently added two additional wedding ceremony and reception venues to their impressive portfolio, providing a plethora of venues at a budget-friendly price. As part of its complimentary package, the resort offers the secluded Secret Garden and the breathtaking Sky Terrace overlooking cerulean waters.
RIU Santa Fe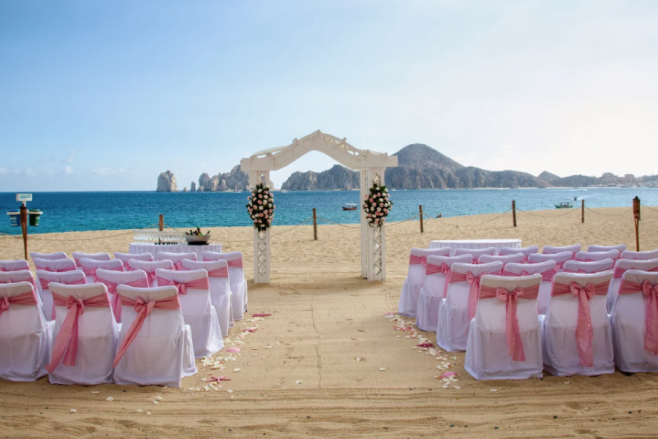 RIU Santa Fe offers the quintessential Los Cabos ceremony for couples seeking an affordable wedding while saving you and your guests a few bucks. The broad array of affordable wedding packages and exclusive facilities solidify this beachside resort as an economic destination. RIU Santa Fe will ensure a quality, destination wedding, whether you celebrate your special day on a sea breeze-kissed beach or under an intricately designed wooden gazebo.
Royalton Riviera Cancun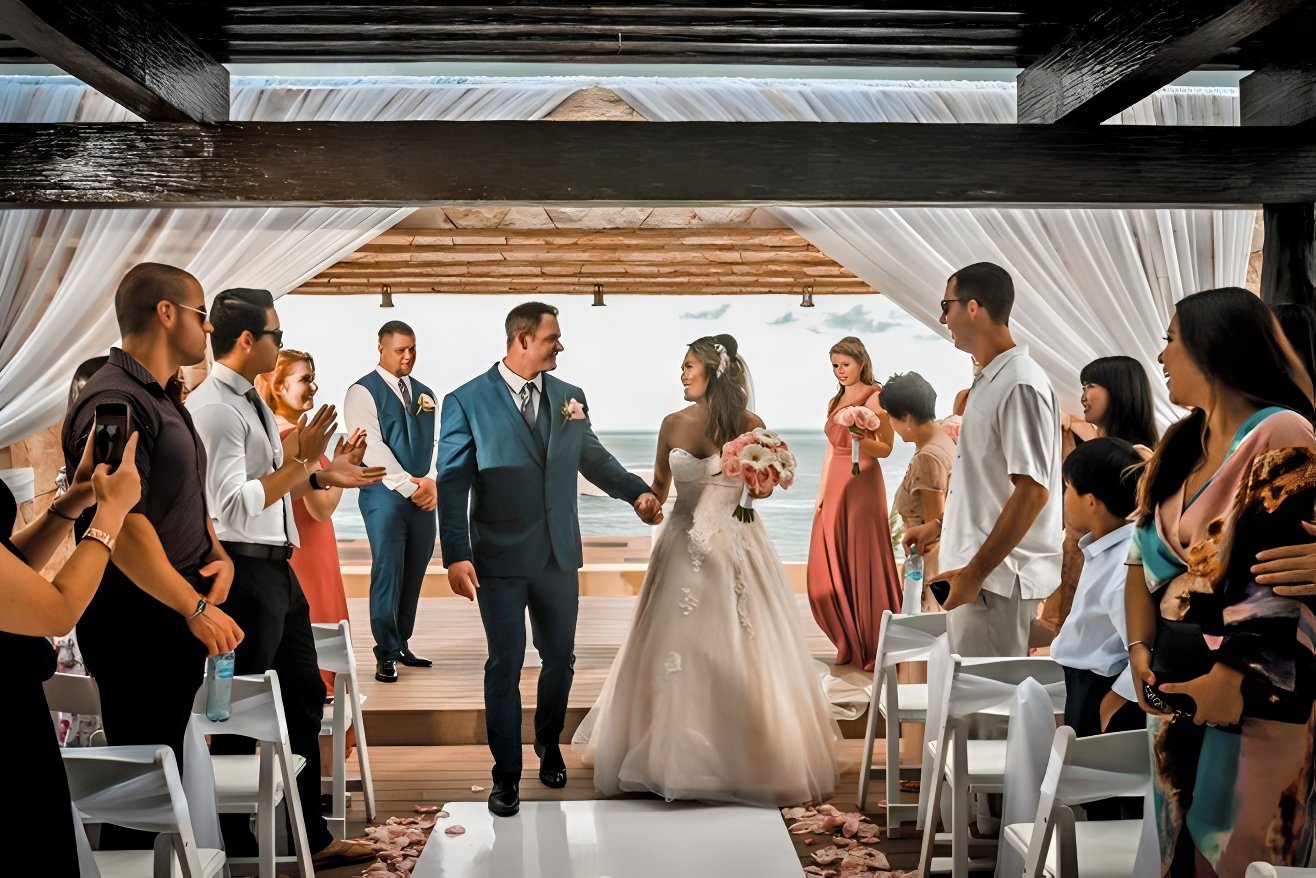 The Royalton Riviera Cancun offers a sprawling complex of lush pools and serene ocean views, sure to thrill any wedding guest. With chic Caribbean decor and top-notch suites, the resort provides a taste of the high-life at an all-inclusive rate. Designed to impress and provide thoughtful service for the duration of your stay, Royalton Riviera Cancun is the pinnacle of luxury destination weddings. Six stunning wedding ceremony venues await your presence, and packages are thoughtfully curated.
So, has Mexico made it on your planning list yet? With some of the most economical wedding resorts in the world, Mexico's properties supply unparalleled elegance. Remember, your wedding week does not have to cost you a fortune; rather, discover the seemingly endless selection of budget-friendly Mexico resorts, where top-shelf tequila and breathtaking ceremonies flow just as elegantly.
Want to learn more about Mexico's lavish wedding resorts? Follow the button below to find your oasis: