Punta Cana: the pride of the Dominican Republic. Situated on glorious white sands overlooking crystal seascapes, this beachfront gem offers the pinnacle of luxury destination weddings. Whether you're in the secluded paradise of Cap Cana, or walking the aisle on the world-famous Bavaro Beach, these Top Punta Cana Wedding Resorts will guarantee you the ceremony of a lifetime:
Dreams Onyx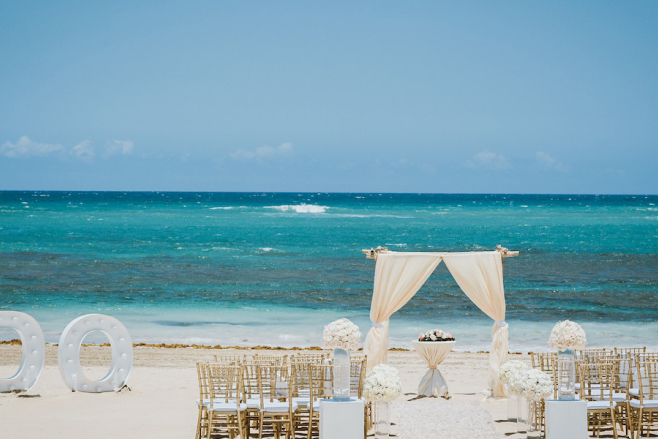 Dreams Onyx Punta Cana brings luxury to the next level, situated on a beach clad with palm trees along the Dominican Republic's most northeastern coast, perfect for a wedding destination. The Now Onyx is the newest Now Destination, with contemporary décor and a plethora of thoughtfully built pools, a lush and welcoming scenery, and just moments away from the glistening Caribbean waters. For couples looking for a modern ceremony set in a lavish tropical atmosphere, a NOW Onyx Punta Cana wedding is perfect.
Majestic Elegance Punta Cana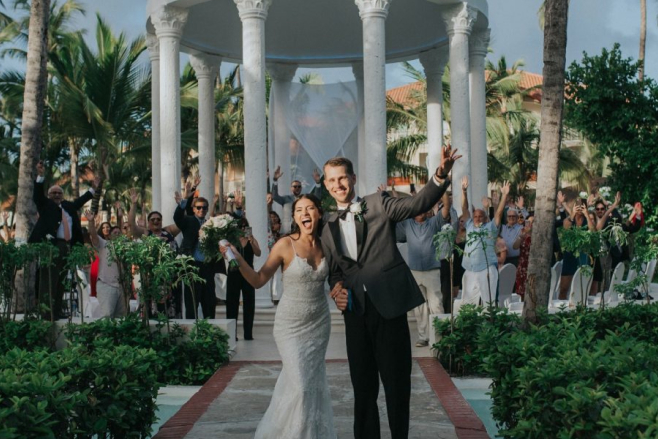 The Majestic Elegance Punta Cana offers a true wedding destination, situated on Bavaro Beach's pristine soft sands. For couples seeking a lively atmosphere at night, a Majestic Elegance wedding is ideal, and younger guests can also have fun thanks to the large pool and activities available. Choose from a variety of chic venues that'll add perfect notes of luxury to your ceremony. Whether you're tying the knot at the flora-infused Elegance Gazebo or taking in the refreshing sea breeze, Majestic Elegance guarantees an unforgettable day of romance.
Royalton Bavaro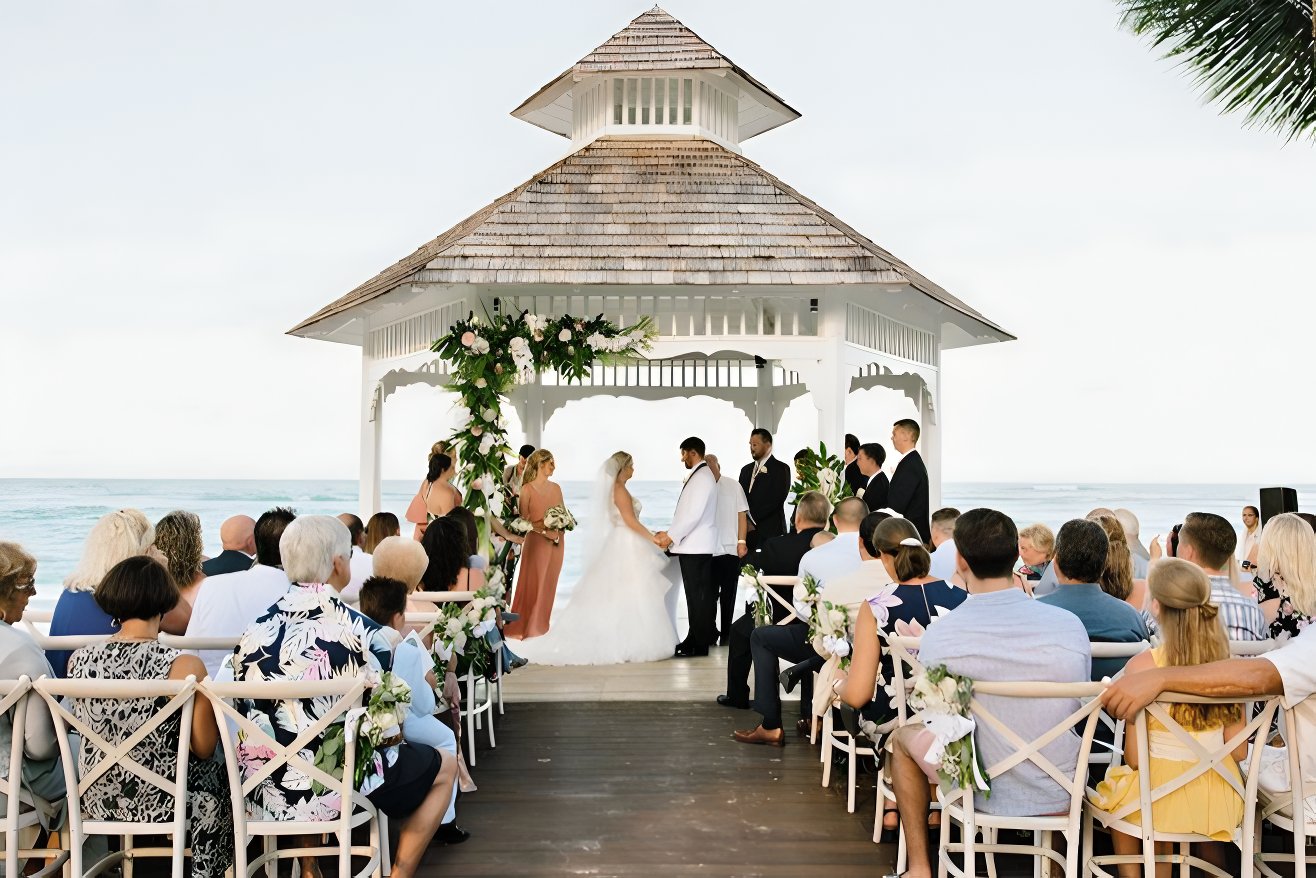 The all-new Royalton Bavaro welcomes luxurious wedding guests of all ages, with service that will translate to your tropical wedding ceremony beautifully. Your guests will enjoy the different facilities, water sports, or simply relax on the famous white sand Bavaro Beach. There are countless ways to engage in a Royalton Bavaro wedding, from a splash waterpark and lazy river to various contemporary dining choices.
Hyatt Ziva Cap Cana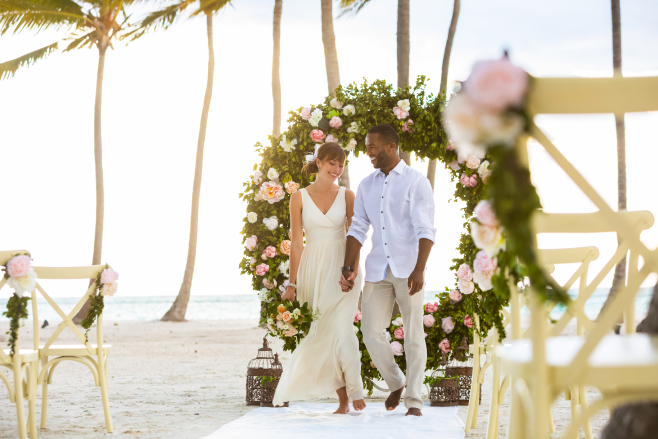 Hyatt Ziva Cap Cana is an all-inclusive paradise nestled on the sandy shores of Juanillo Beach that is ideal for families looking to indulge in the finer amenities of life. A stone's throw away from the beach, a wedding at Hyatt Ziva Cap Cana offers immaculate seascapes and spacious venues capable of hosting large wedding parties at the destination. The brand new resort guarantees that your dream wedding is both elegant and special to you with a collection of customized wedding packages.
Hard Rock Punta Cana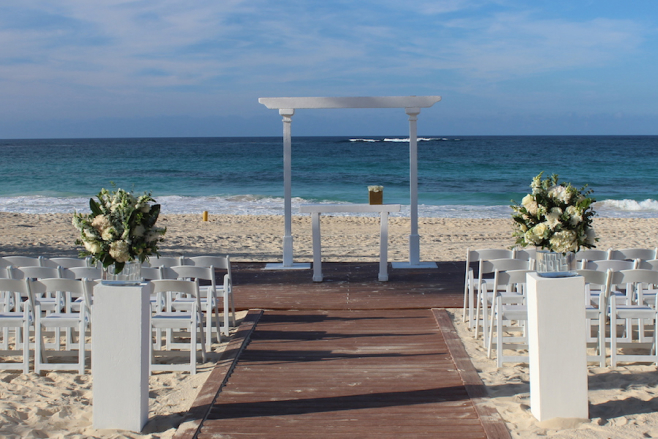 Situated along an expansive stretch of pristine Caribbean beach, the sprawling all-inclusive Hard Rock Punta Cana is sure to make any wedding couple feel like rockstars. With complimentary golf carts available to chauffeur you around the complex, the resort is one of Hard Rock's most expansive properties, an important detail to note while planning your ceremony and activities. A Hard Rock Punta Cana wedding ensures that you and your guests will have everything they need for an exciting and fun-filled reception, and an equally amazing stay, with edgy decor and the best casino in the Caribbean.
Through the test of time, Punta Cana remains the prime wedding destination in the Dominican Republic. And it's only getting better as we venture into 2021. With upgraded amenities and luxury wedding packages coming to these five-star resorts, expect to find any one of these properties leading the pack going into the new year. No matter which resort you choose, however, the fact remains: Punta Cana guarantees both elegant romance and a lifetime of unforgettable memories.
Considering Punta Cana for your destination wedding? Follow the button below to view more incredible oceanfront properties: