We are thrilled to announce the release of our latest case study comparing the cost differences between local stateside weddings and destination weddings. This study has been conducted with the goal of providing engaged couples with valuable insights into the expenses associated with both types of weddings while highlighting the true value of hosting an all-inclusive destination wedding.
Our team worked tirelessly to gather data and analyze it thoroughly in order to produce an informative and comprehensive report. We are confident that this study will serve as an invaluable resource for soon-to-be-wedded couples who are weighing the pros and cons of different wedding options.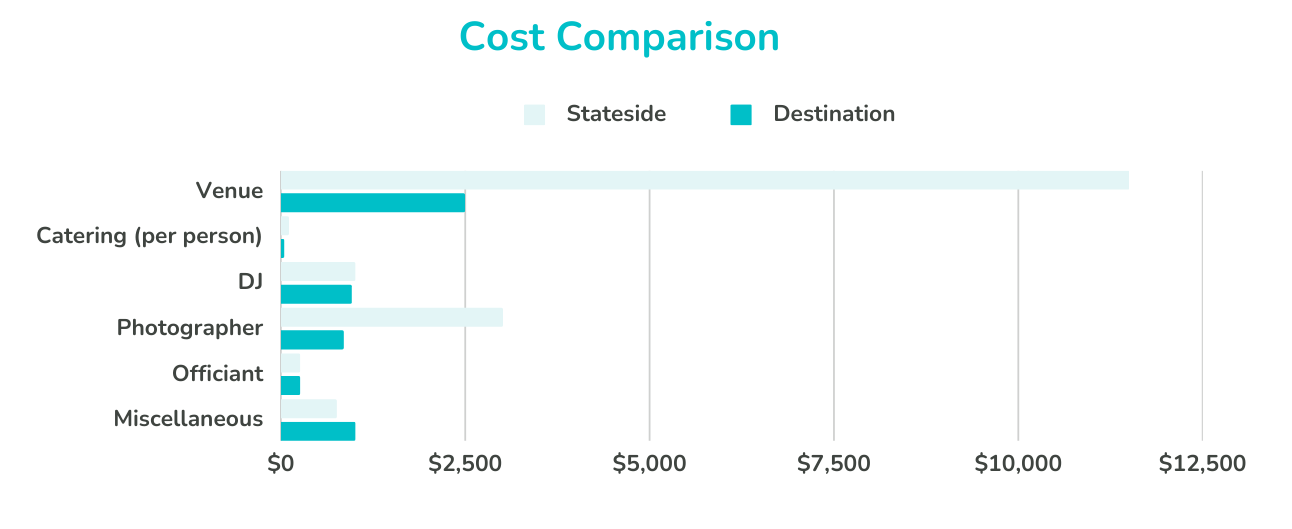 Our case study sheds light on the cost differences between both types of weddings, and it includes everything from the cost of airfare to the price of accommodations, food, and entertainment.
In addition, we explore the benefits of having an all-inclusive wedding, including the ability to involve more guests, access to combined vendors, and the ability to host additional events leading up to and even after the wedding day.
Local Weddings
Local weddings have many advantages. They are typically less expensive than destination weddings, and they allow you to celebrate your wedding with your closest friends and family. Local weddings can also be more intimate and personal, as you will be surrounded by people who know and love you.
However, local weddings also have some disadvantages. They can be more stressful to plan, as you will need to coordinate all of the details yourself. Local weddings can also be less unique, as they are more likely to follow traditional wedding customs.
Destination Weddings
Destination weddings have many advantages as well. They can be a great way to save money on your wedding, as you can often find all-inclusive packages that include your flights, accommodations, and meals. Destination weddings can also be a great way to see a new place and experience a new culture.
However, destination weddings also have some disadvantages. They can be more expensive than local weddings for guests, as they will need to factor in the cost of travel and accommodations.
A great destination wedding travel agent will also be responsive and accessible, providing timely communication and personalized service throughout the planning and wedding events.
Available Now: Local Weddings vs Destination Weddings
We believe that making informed decisions about wedding planning is critical to ensuring couples have a memorable and stress-free experience. Our case study provides a deep dive into the nitty-gritty details of planning both types of weddings, including the hidden costs that many couples may overlook.
In this case study, we'll take a look at the pros and cons of both local and destination weddings. We'll also provide some tips to help you decide which option is right for you: