All-inclusive resorts offer a variety of dining options, from casual buffets to fine dining restaurants. However, some couples are looking for something more special than a traditional all-inclusive dining experience. They may want to experience a private dining room or an exclusive tasting menu.
Private dining rooms are a great option for couples who want to enjoy a romantic meal without crowds. These rooms can be booked for any occasion, from anniversaries to birthdays. They are often decorated with special touches, such as candles and flowers.
Exclusive tasting menus are a great way to experience the best of a resort's cuisine. These menus typically feature a variety of dishes, each prepared by a different chef. They are a great way to try new foods and experience different flavors.
Extra-cost tasting menus have become a popular addition to all-inclusive resorts. These menus offer guests the opportunity to experience a diverse range of dishes, often prepared by renowned chefs, that can't be found on the regular all-inclusive menu.
The cost of these tasting menus can vary greatly, from a few extra dollars to hundreds of dollars per person, depending on the resort and the quality of the menu. Some tasting menus may include a set number of courses, while others may be tailored to the guest's individual preferences.
One benefit of these tasting menus is that they often showcase local ingredients and culinary traditions, offering guests a chance to immerse themselves in the culture of their destination. These menus can also be perfect for special occasions, such as anniversaries or birthdays, and provide a more upscale dining experience than what is typically offered at all-inclusive restaurants.
However, some guests may perceive these extra-cost tasting menus as unnecessary, as they have already paid for all-inclusive amenities. Some may also be put off by the additional cost or feel that they are missing out on the part of the all-inclusive experience.
Private Dinners and Wine Cellars at All-inclusive Resorts
Private wine cellar dinners are the epitome of luxury and exclusivity when it comes to dining experiences at all-inclusive resorts. These dinners offer guests the opportunity to enjoy an intimate meal in a secluded underground wine cellar, surrounded by some of the world's finest wines.
These private dining experiences are typically reservations-only and come with an additional fee. However, the experience is well worth the cost for wine enthusiasts and foodies alike. Guests can opt for a pre-set menu or work with the resort's chef to create a personalized menu tailored to their tastes.
Once settled in the wine cellar, guests are treated to a multi-course meal that's paired with carefully selected wines. Each course is artfully presented, and the flavors and textures are expertly balanced to create a dining experience that's truly memorable.
Private wine cellar dinners are ideal for couples celebrating special occasions, like honeymoons or anniversaries. It's also a great option for small groups of friends or colleagues who wish to enjoy a sophisticated dinner in a quiet and elegant setting. Rehearsal dinner anyone?
The Differences Between Semi-private and Private Receptions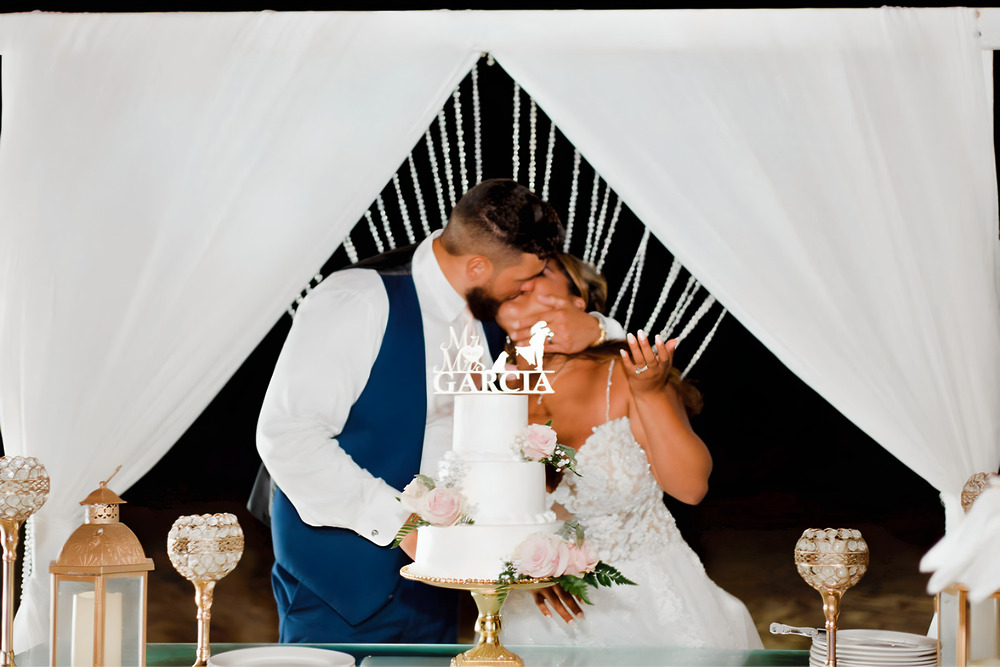 Private and semi-private dinner receptions are two types of events that can be held at resorts with your destination wedding. There are some key differences between these two types of receptions, which can help determine which option is best for your event.
A private dinner reception is an event where the entire venue is booked for the use of the guests. This means that no outsiders will be allowed in during the event. Private dinner receptions are ideal for events that require a high level of privacy, such as corporate retreats or weddings. This may be included with more upper-tier wedding packages.
On the other hand, a semi-private dinner reception is an event where only a portion of the venue is booked for the use of the guests. This means that there may be other parties around, and guests will have to share certain areas of the venue. Semi-private dinner receptions are ideal for events that don't require complete privacy. This option may be included free with your wedding package, and can be upgraded to private should the couple enquire and pay an additional fee.
Another difference between private and semi-private dinner receptions is the level of customization available. Private dinner receptions generally offer a higher level of customization because the entire venue is available for use. This means that guests can choose everything from the menu, decor, and seating arrangements. On the other hand, semi-private dinner receptions have some limitations when it comes to customization because certain areas of the venue may already be in use or be off-limits.
Finally, there is a difference in the cost associated with private and semi-private dinner receptions. Private receptions are generally more expensive than semi-private receptions because you are paying for the use of the entire venue and the exclusivity that comes with it. Semi-private receptions may be a more budget-friendly option for events where complete privacy isn't necessary.
Chef's Tasting Experience at Royalton Resorts
The chef's tasting experience at Royalton Resorts is a spectacular culinary journey that sets the stage for what private dining can be at an resort. This unique opportunity allows guests to explore the wonders of world-class cuisine that have been expertly crafted and presented by a team of exceptional chefs.
The tasting experience is designed to take you on a gastronomic journey, where you will be presented with a tantalizing array of flavors and textures. Each dish is crafted using only the finest ingredients, carefully curated to showcase the best of global cuisine.
From the moment you arrive, the welcoming atmosphere and elegant setting at Royalton Resorts invite you to indulge in the ultimate fine dining experience. You will be greeted by a team of expert chefs, who will guide you through the tasting menu, explaining each dish in detail and sharing their passion for culinary excellence.
From the delicate seafood of Asia to the rich flavors of Europe and the hearty spices of the Middle East, you will savor every bite and explore new worlds of taste.
And if you have a special request or dietary restrictions, the staff will go above and beyond to accommodate your needs, ensuring that your experience is nothing short of perfect.
Additional Tips
Here are a few additional tips to help you plan your private dining or exclusive tasting menu experience:
Book your reservation early. Private dining rooms and exclusive tasting menus are popular, so booking your reservation early is important.
Be sure to ask about any special dietary restrictions or allergies.
Dress for the occasion. Private dining rooms and exclusive tasting menus are typically formal or semi-formal events, so be sure to dress accordingly.
Enjoy the experience! Private dining rooms and exclusive tasting menus are a great way to enjoy a special meal with your loved one.
Conclusion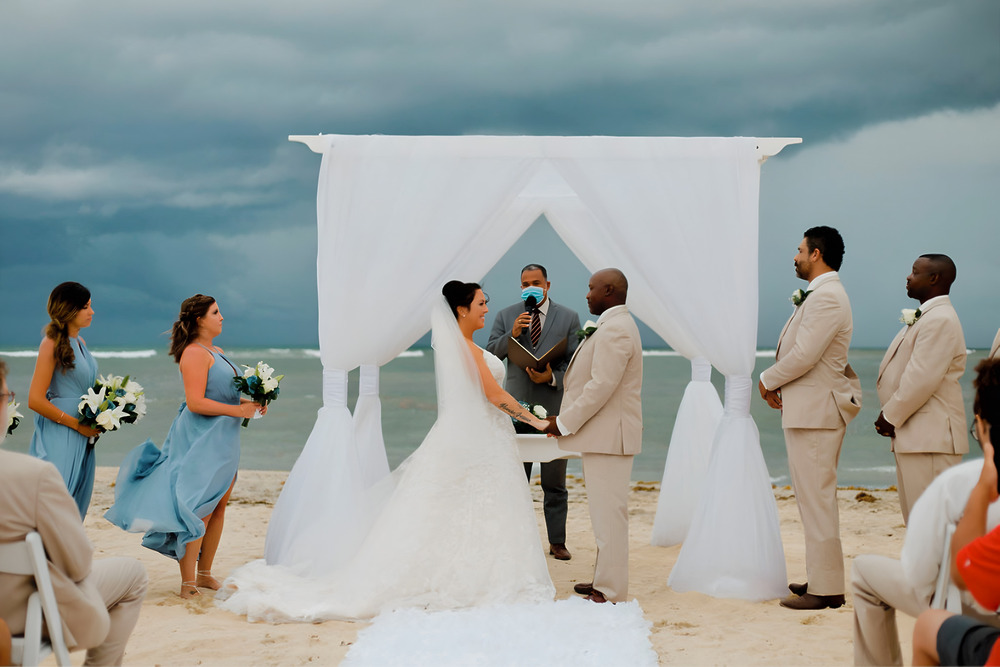 Private dining rooms and exclusive tasting menus are a great way to add a special touch to your all-inclusive vacation. They are a perfect way to celebrate a special occasion or simply enjoy a romantic meal with your loved one.
The decision to try an extra-cost tasting menu is personal and will depend on the preferences and priorities of each guest. For those who seek an elevated dining experience and are willing to pay a bit extra for it, these menus may be well worth the cost.