The window to enter our Live Aqua Cancun Resort giveaway for first responders has ended. Today we will be reaching out to our randomly selected winner. Together with La Coleccion Resorts, we're giving away a 3-night stay at the luxurious Live Aqua Cancun Beach resort on Mexico's Caribbean Coast, where they'll enjoy an all-inclusive stay, featuring gourmet dining and a contemporary-chic room.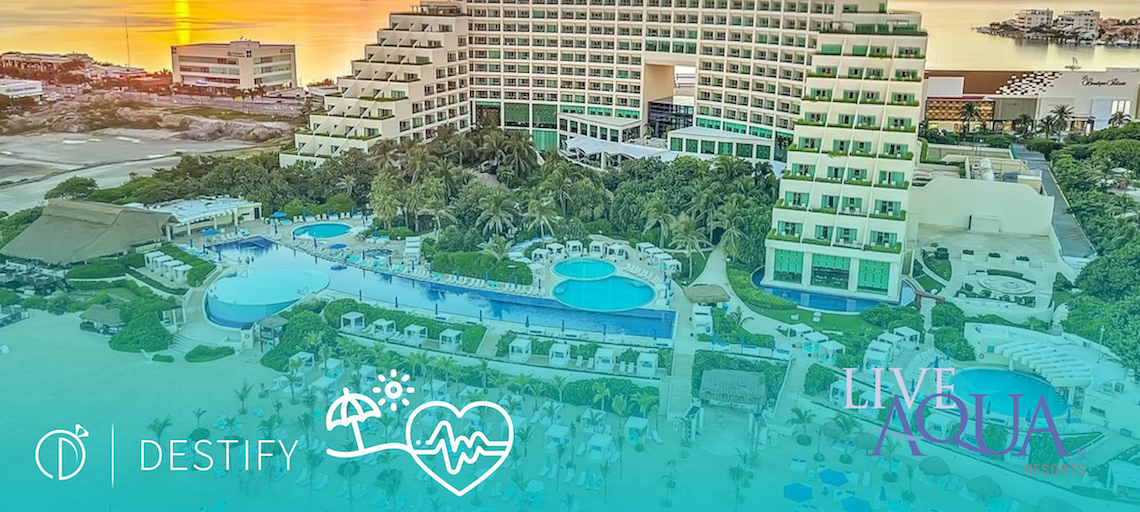 To enter, our first responders had to share what it's been like working in fields or communities directly affected by COVID-19. After determining that every entry is valid, we'll then draw the winning name from the selected pool of qualified submissions.
These are some of the most heartfelt quotes we've read so far:
"I am constantly out in contact with the public who I do not know is infected or not but I still have to do my job. COVID has affected our personal life as well because we are always trying to quarantine to protect our loved ones in case one of us got infected at work without knowing. Its been a struggle but we are happy we are working and serving our communities."
"It was life-changing for me working during COVID. As a nurse for 12 years and an ER nurse for 10 of those years, I thought I had seen everything. It took all my mental energy caring for ICU patients during the COVID pandemic and returning home to my own family also fearing for their safety. "
"I was barely holding onto the little emotional support I had left in me. Many did not make it and those that did we still see because of the permanent effect it has done to them. This virus has forever changed me in many different ways."
"This was my first nursing job working with medically complex patients. Not only was I a nurse for these patients, but also their support systems since visitation was limited. As anxious as I was I did my best to provide the best care I could. I am proud to say I was part of the first responders helping to fight this pandemic."
"I have been at the forefront of this pandemic since March. Working in the emergency room I sometimes am the first person a patient sees and talks to get the care they need. We had weeks and weeks of large influxes of sick patients with COVID. There were times with no PPE, reusing masks and really limiting supplies. I am proud to say that my coworkers really rallied together and we worked so hard to care for each and every patient that came through the door. We saved so many lives and that makes me proud to be an ER nurse."
"I have sacrificed a lot of time away from my loved ones, friends, and family and it has been super hard and emotional. I recently lost a dear friend to COVID and this has shattered me completely but also has motivated me to keep fighting for my patients in their most vulnerable times. I have seen this virus take so many amazing souls who have fought to their last breath. I have been there to hold their hands and comfort them through their last days hoping I could magically cure them of this horrible disease."
Throughout each giveaway, it has become such a humbling process to read the stories of those helping out our country the most during this pandemic.
——
La Coleccion Resorts by Posadas hotel group features a number of properties in Mexico and now Punta Cana of the Dominican Republic. Guests can expect luxury stays at either adults-only or family-friendly properties, on some of the most beautiful beaches in the world. You can see more of the La Coleccion resorts in our preferred partner section here.