Are you considering a destination wedding mainly made up of close family members, including parents and children as well? Then look no further than these select 3 family-friendly destination wedding resorts, featuring a bevy of exciting amenities ranging from al-fresco dining to fullscale waterparks.
Each resort is ideal for every type of wedding guest you would invite for a family-friendly destination wedding, and you can be sure each one is resting on a picturesque beach that will make wedding photos a dream come true.
Grand Palladium Costa Mujeres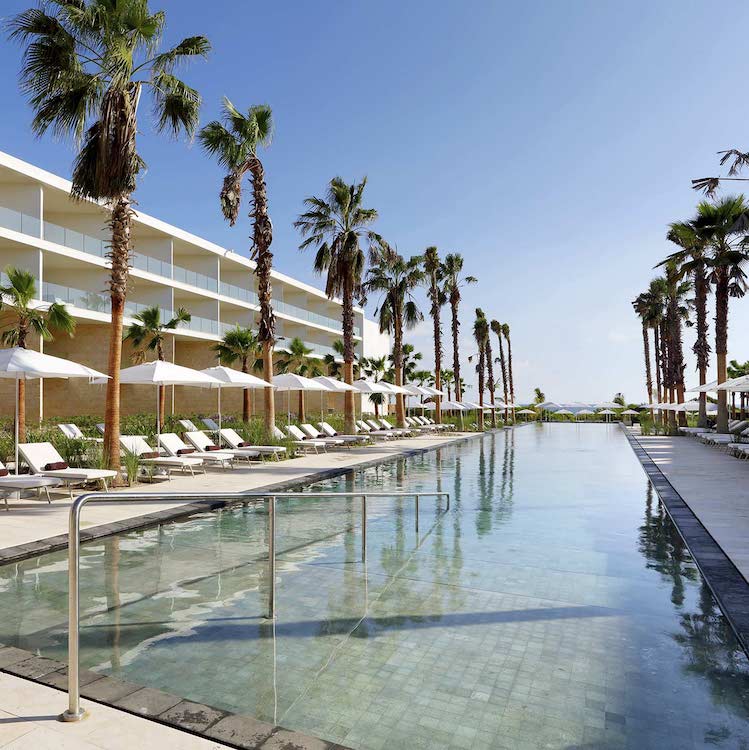 The sparkling Grand Palladium Costa Mujeres rests on a new setting of the Mexico-Caribbean coast, in an upcoming tourist hub. Expect everything you've come to love from nearby Cancun and Riviera Maya, plus larger beaches and brand new resorts. Grand Palladium is one of the first, and this huge property even features a canal throughout.
Host a destination wedding of any size, with venues that will fit virtually any capacity, from modern chapels to a large convention center. Purchase a wedding package and receive access to a dedicated wedding department as well. With over 500 rooms to choose from and tons of facilities and amenities, it's easy for family and friends to purchase a room that meets their level of economic comfort.
Royalton Bavaro Destination Weddings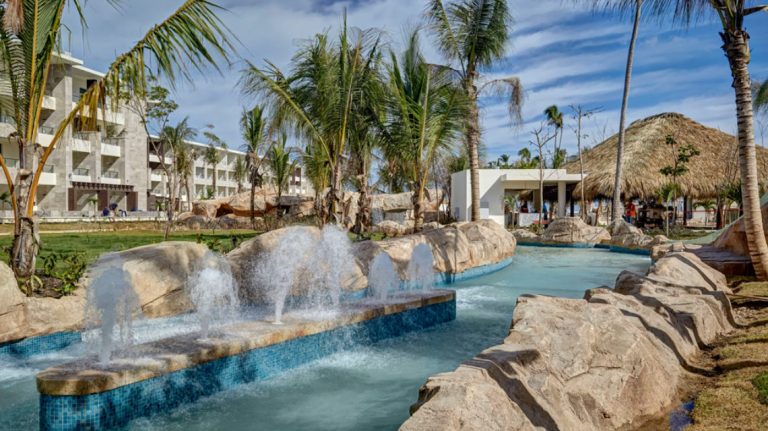 Just opened int he past few years, the new Royalton Bavaro all-inclusive resort has a lot to offer guests of every age, resting on a beautiful white sandy beachfront in Punta Cana in the Dominican Republic. It gets its name from Bavaro Beach actually, one of the most famous beaches int he world. On-site guests will enjoy a children's waterpark, teen and kid's clubs offering complete supervised care, and a winding lazy river featuring a grotto bar and snack truck, and cold waters to float about in.
Also on offer is an unforgettable destination wedding, with multiple ceremony venues that draw upon the contemporary surroundings. Choose to host your special events on terraces, rooftops and more. As if that wasn't enough, families can also access the largest all-inclusive waterpark nearby with access to Royalton Splash.
Moon Palace Jamaica Weddings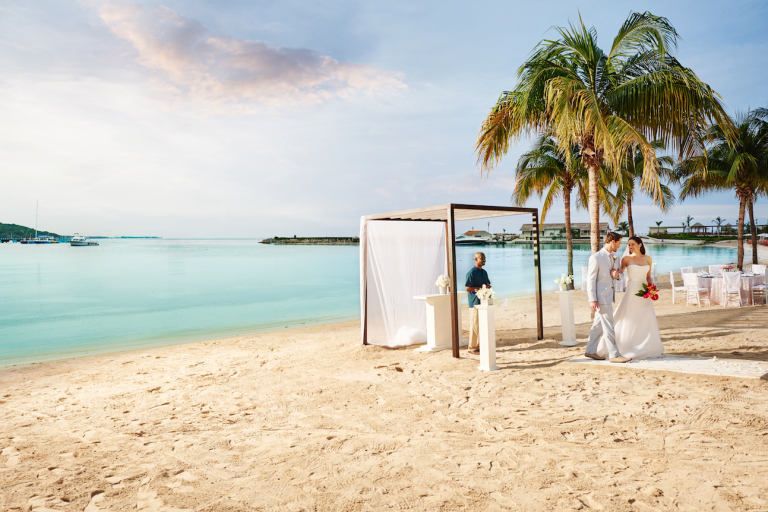 Head to the sunny shores of Ocho Rios for our final family-friendly destination wedding resort, to Moon Palace Jamaica. Adventurous wedding guests who want a thrilling experience will love this resort, which offers everything from a wave simulator and swimming with dolphins, to snorkeling and waterfall tours, along with river tubing nearby. Plan all of your exciting activities directly from the lobby, or even with your concierge at certain room levels.
For a stunning ceremony venue, consider one of the several wedding gazebos, including one situated at the end of a peninsula, featuring panoramic views of the ocean. Enjoy authentic jerk cuisine, or take a tour around the world without leaving your resort at the many a-la-carte restaurants featuring a variety of cultures and countries. But plan for romance in advance, as this area is often considered one of the most scenic places in all of Jamaica.
Want to see more family-friendly resorts? Check out our previous blog on the subject here: