Today we're exploring the truly luxurious Live Aqua Beach Resort in Cancun's famous hotel zone. This adults-only resort offers the ultimate beach getaway, with a contemporary style, and a sweeping beachfront on crystalline white sands. It makes for the perfect destination wedding location as well, with the ability to choose from several unique venues, and even the ability to host cocktail hours or ceremonies on glass panels atop one of the several gorgeous pools, with ocean views. Follow below for our wedding resort spotlight on Live Aqua Beach Resort Cancun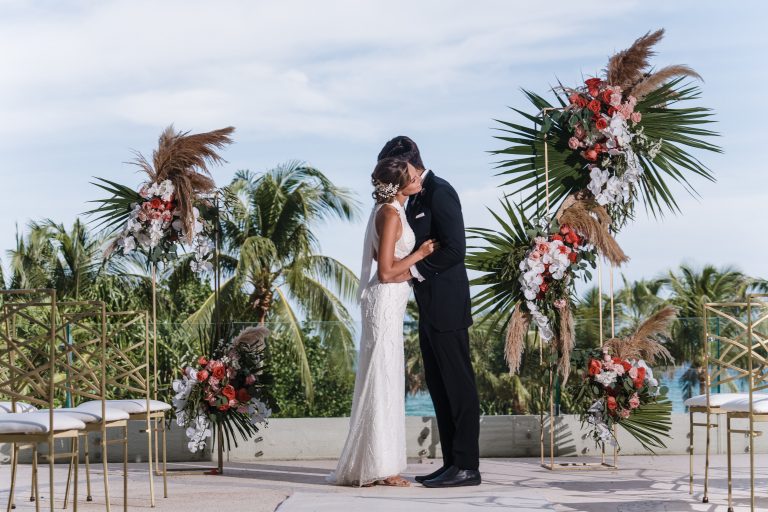 Discover the Aqua Experience
This impressive all-inclusive beachfront resort from La Colección is situated in the exclusive Hotel Zone in Cancun, home of one of the world's top golf courses and privileged with a secluded and serene beach, known for its exceptional snorkeling. Start dreaming of an upscale wedding experience filled with extraordinary moments.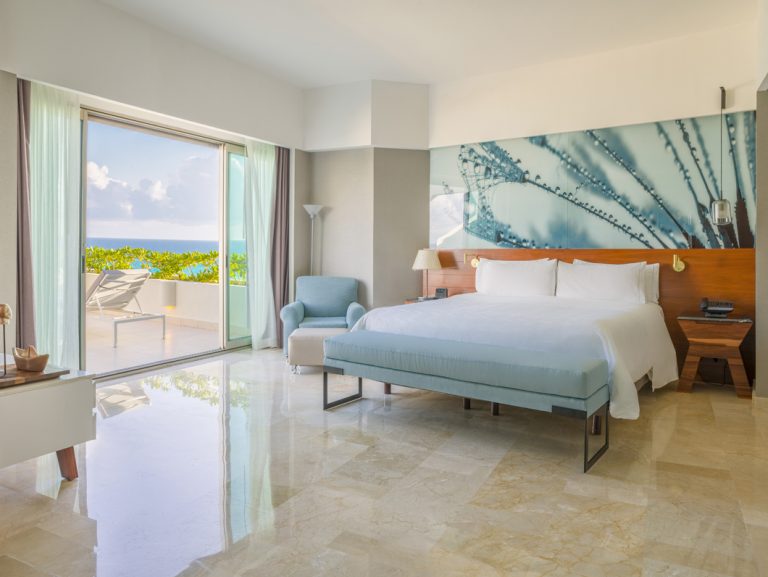 Luxury accommodations with stunning views and modern furnishings, along with access to world-class dining. Enjoy a rejuvenating and pampering experience at Feel Harmony Spa, or frequent the swimming pools with different ambiances, and enjoy direct access to a pristine beach.
There is plenty to enjoy nearby as well, with many things to do in Cancun, just moments away. 6 wedding ceremony venues can accommodate destination weddings of nearly any size, and many feature amazing views of the Caribbean. Wedding packages are tiered in pricing and inclusions, and all feature the exclusive services of your own Live Aqua wedding coordinator.
Amenities and Facilities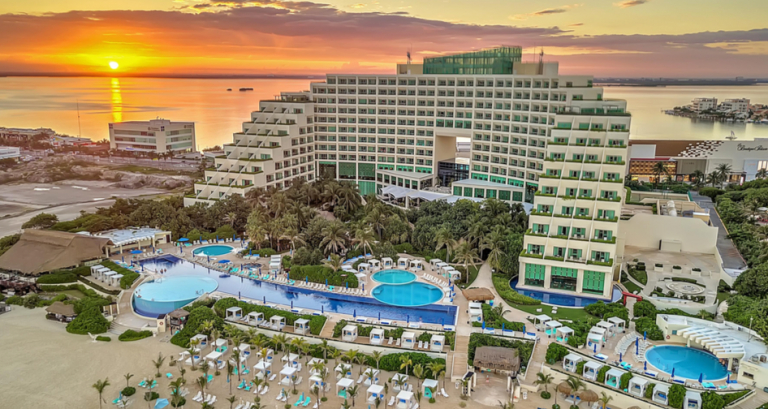 AAA Four Diamond awarded Live Aqua Beach Resort Cancun offers:
• Wedding venues and luxury furniture for events
• Privileged location facing the turquoise-blue waters of the Caribbean on white sandy beaches
• 7 varying-temperature pools overlooking the Caribbean Sea
• Feel Harmony Spa brings you renewal
• 7 à la carte Dinner Restaurants with exquisite culinary options, with gastronomy proposals that do not only cater to your taste, but to the senses
• 5 bars with varying music and atmospheres, as well as their international and regional drinks
• Starbucks service & convenience store
• Access to State of the Art Fitness Center
• Free Wi-Fi and access to Business Center
• Tennis court
• Meeting rooms
Are you a first responder working in fields directly related to COVID-19 and the pandemic? Enter now for a chance to win a trip for 2 to this gorgeous resort: