Today on the blog we're featuring our Destify Couple, Jill and Morgan, and their beautiful wedding at Sandos Playacar Eco Resort, near Riviera Maya, Mexico. The couple held their wedding ceremony on March 5th of this year, and overall Jill loved how stress-free the entire process (and the wedding itself) proved to be! Follow below to learn more about Jill and Morgan's destination wedding.
The couple lives in Colorado and had originally met at work. The couple loves hiking and exploring their state, and that's why Morgan proposed to Jill on one very special hike. They chose a destination wedding because it felt similar to an elopement. An elopement was what they envisioned for their ceremony, but knew that a destination wedding would make their families happy too.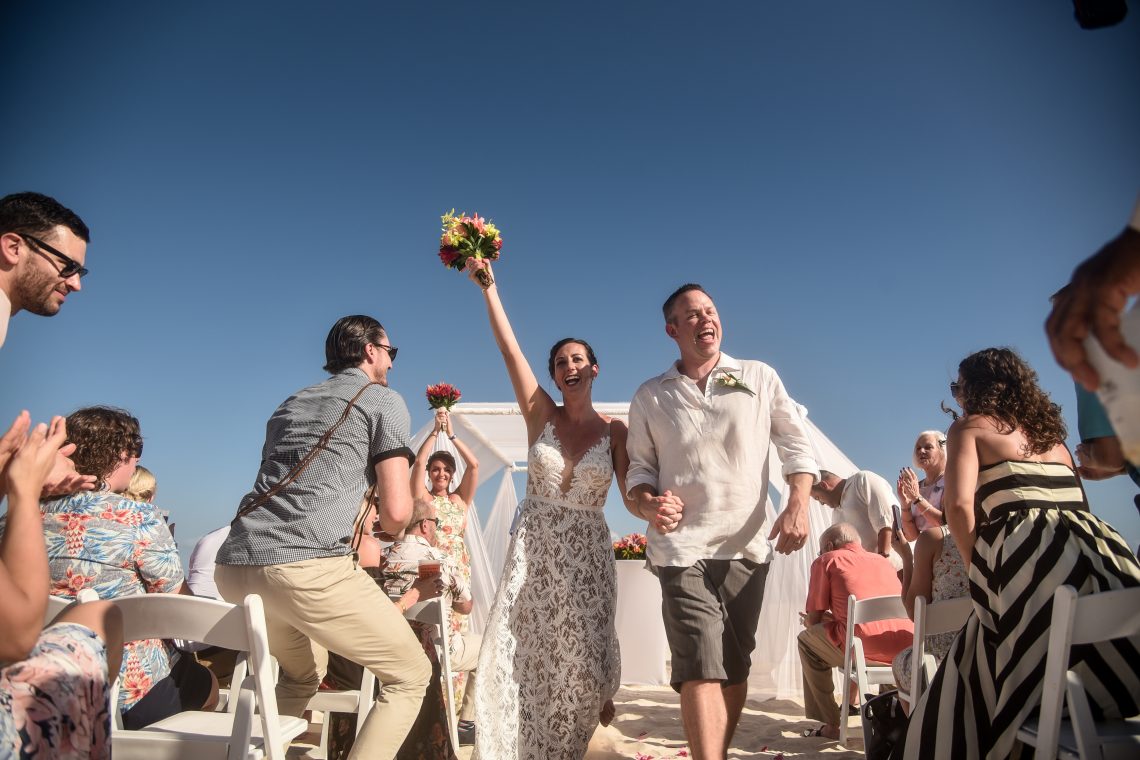 Jill and Morgan
The couples chose Sandos Playacar resort in Mexico. They loved that the resort was in a central location, and had lots to offer, from stunning pools to delicious food. There's plenty to explore on-site, like the 9 swimming pools (one adults-only) and the mini eco-park featuring local wildlife and vegetation. Recent renovations have separated the resort into 4 major areas, including one that's adults-only, and upgraded hacienda suites that feature beautiful Spanish style patios and swim-out pools.
The couple held their ceremony at 4pm on the beach, followed by a cocktail hour and private reception in the resort's secluded garden area. Jill utilized the resort's hair and make-up team before the ceremony, along with her bridal party, and they all loved the results. Working with the wedding department proved to be amazing, and Jill said, "Everything showed up exactly like the pictures, everything was exactly as expected!"
To catch the full interview and to view their photos, follow the link below: