By hosting your destination wedding in the Caribbean, you have access to a unique setting that's hard to find stateside. Our many destinations provide a variety of tropical landscapes to explore, from lush gardens to jungle surroundings. In today's post, we're offering tips and advice on how to go fully tropical for your destination wedding.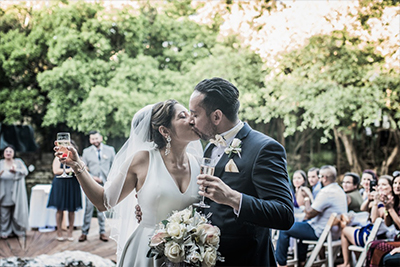 Ashley and Roberto at Sandos Caracol Eco Resort
Choose Your Destination
From Mexico to Saint Lucia, we have so many beautiful tropical locations on offer. In Mexico, you can snorkel at some of the best diving spots in the world at Cozumel, or you can host your wedding in Riviera Maya, with many resorts surrounded by jungles. In Costa Rica, you'll find beautiful seclusion, and the opportunity to explore rainforests and waterfalls. In Hawaii, at one moment you could be lounging on a black volcanic sand beach, and the next high in the mountains catching views of volcanoes.
Think about what you want for your tropical destination wedding. Do you want to explore in your downtime? Would you like to bring the tropical vibes to your ceremony? Many of our resorts are within their own tropic complexes, and you may have access to gardens, hillsides and more for your wedding ceremony.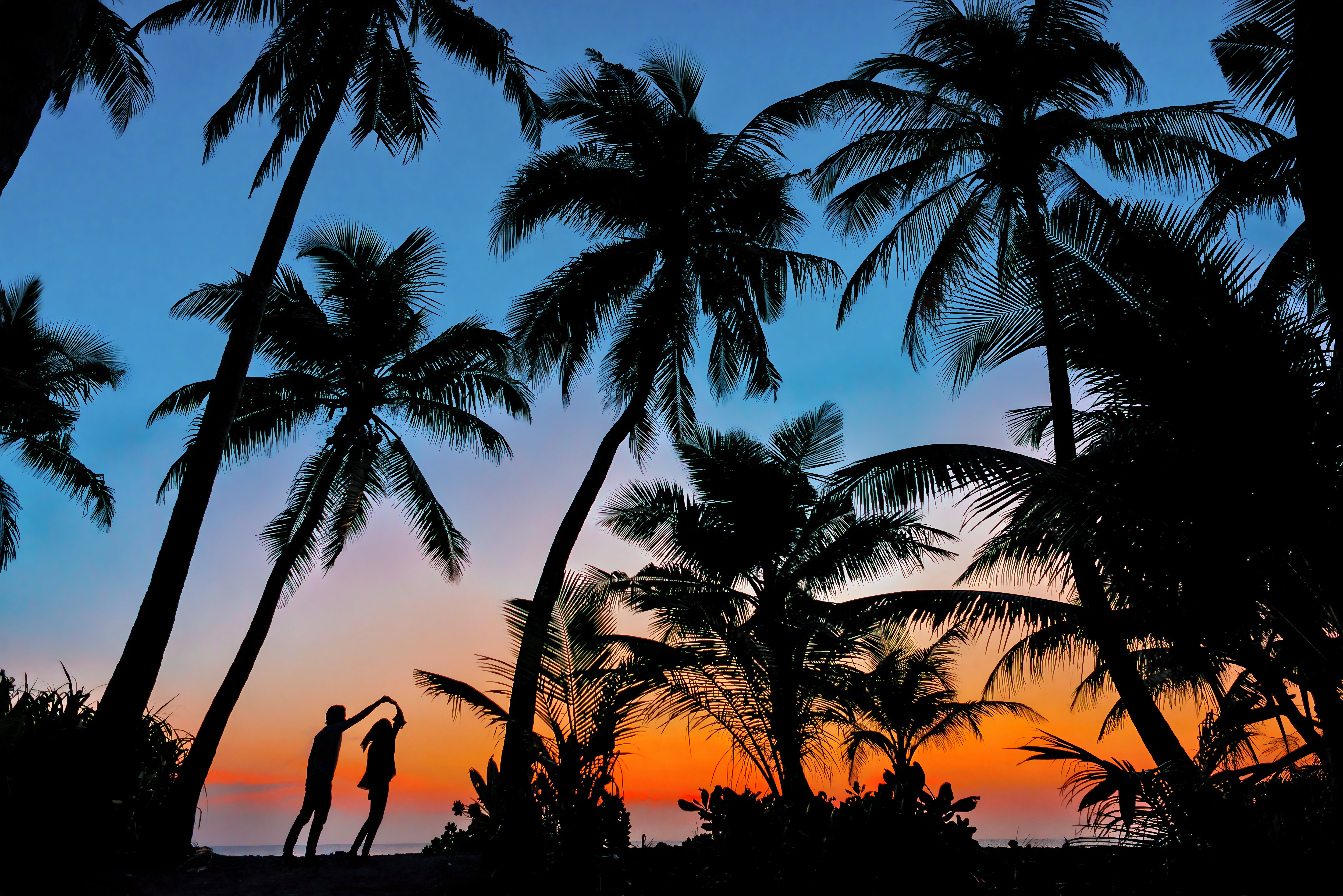 Incorporate Local Inspiration and Traditions
You can use the local tropical inspiration from any destination you choose. In Costa Rica, you could host a bohemian-inspired wedding. At Secrets Papagayo, you will have a beach surrounded by trees, vivid orange sunsets, and just off-site you can hike into the rainforests, known for their signature skywalks. In Riviera Maya and Tulum, you'll find an abundance of resort options, and you could host your ceremony and reception within jungle surroundings. Take the secret garden at Dreams Tulum as an example.
Consult your coordinator or floral vendor on how you can use tropical florals in your wedding. Go local with your bouquet, using the bright flowers of the area. Utilize one of the many decor packages available for your ceremony, where you could have everything from a tropical archway to natural centerpieces at your reception. Don't be afraid to think outside the box for your wedding events. At Sandos Caracol Eco Resort you could participate in a traditional Mayan Tezmecal ceremony, or even host your wedding at the resort's cenote.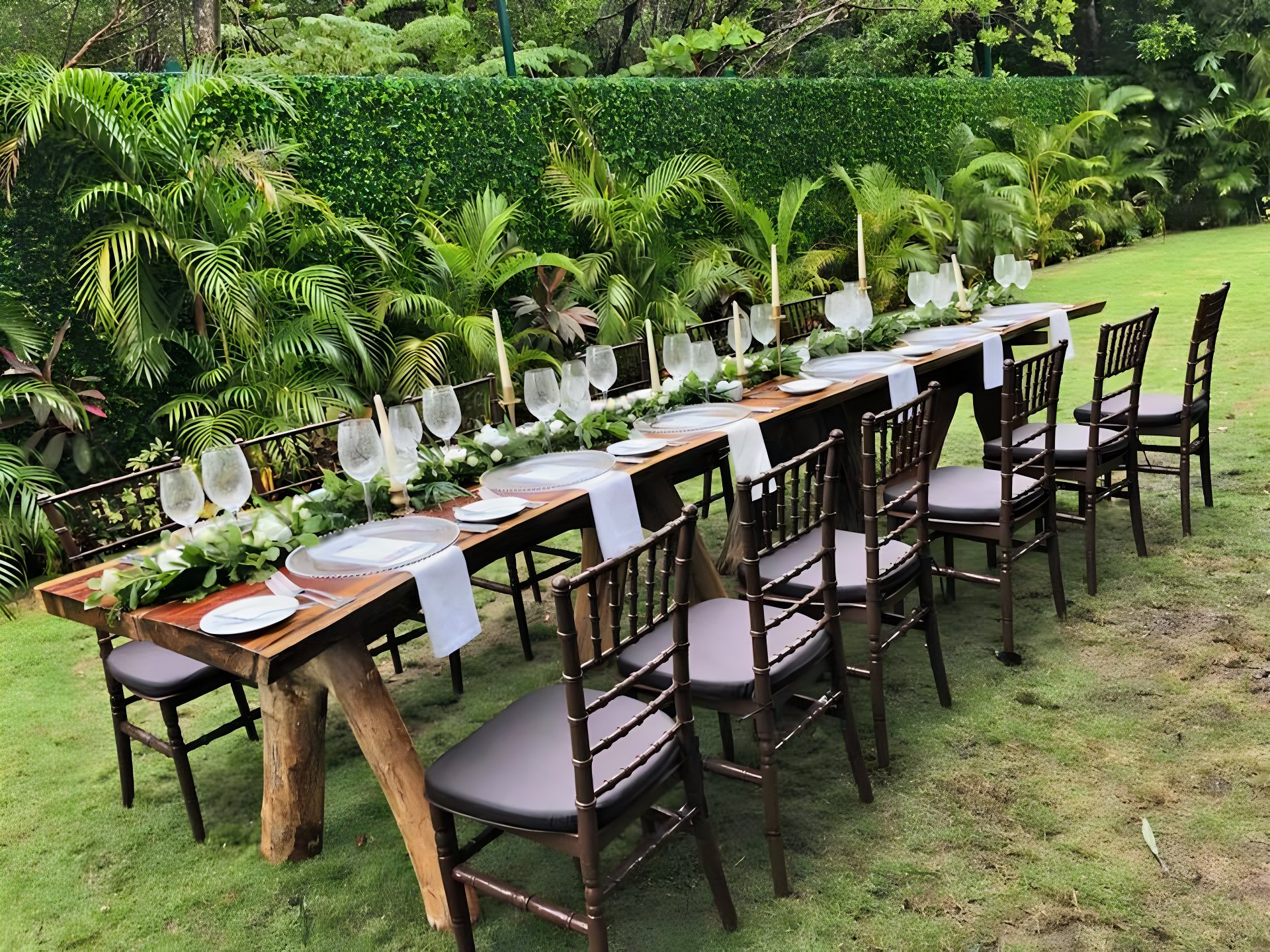 The secret garden at Dreams Tulum
Utilize Local Cuisines
You've chosen to host your destination wedding in a tropical setting, so let your wedding menus be inspired by the area. In Jamaica, you could have authentic jerk chicken on the menu, or in the Dominican Republic, you could feature plantains and delicious rice dishes. If your reception runs late at your wedding in Mexico, consider a late-night food stand featuring tacos and margaritas.
Try creating special cocktails with inspiration from the region. All-inclusive resorts are well-equipped should you choose an open bar, featuring local cervezas, regional rums and everything else you can think of. Ask your wedding department how best to incorporate all of this and more. Explore the Area
For unique memories that none of your wedding guests will ever forget, book an excursion to explore the area. In Jamaica you could schedule a private sunset catamaran cruise, to catch that signature orange sky, with drinks and food included in the overall costs. In Costa Rica, you can take dune buggy trips and river cruises. In Mexico, you can explore Mayan ruins, visit Xcaret Park which is known for its underwater cave systems, or take snorkeling boats to private beaches.
Choose the destination that fits you best as a couple, and ask your wedding department how you can use local vendors, crafts, and art for your destination wedding in paradise. Just don't be surprised when taking those beautiful wedding photos, for you never know if a monkey or some of the other local wildlife may show up for a photobomb.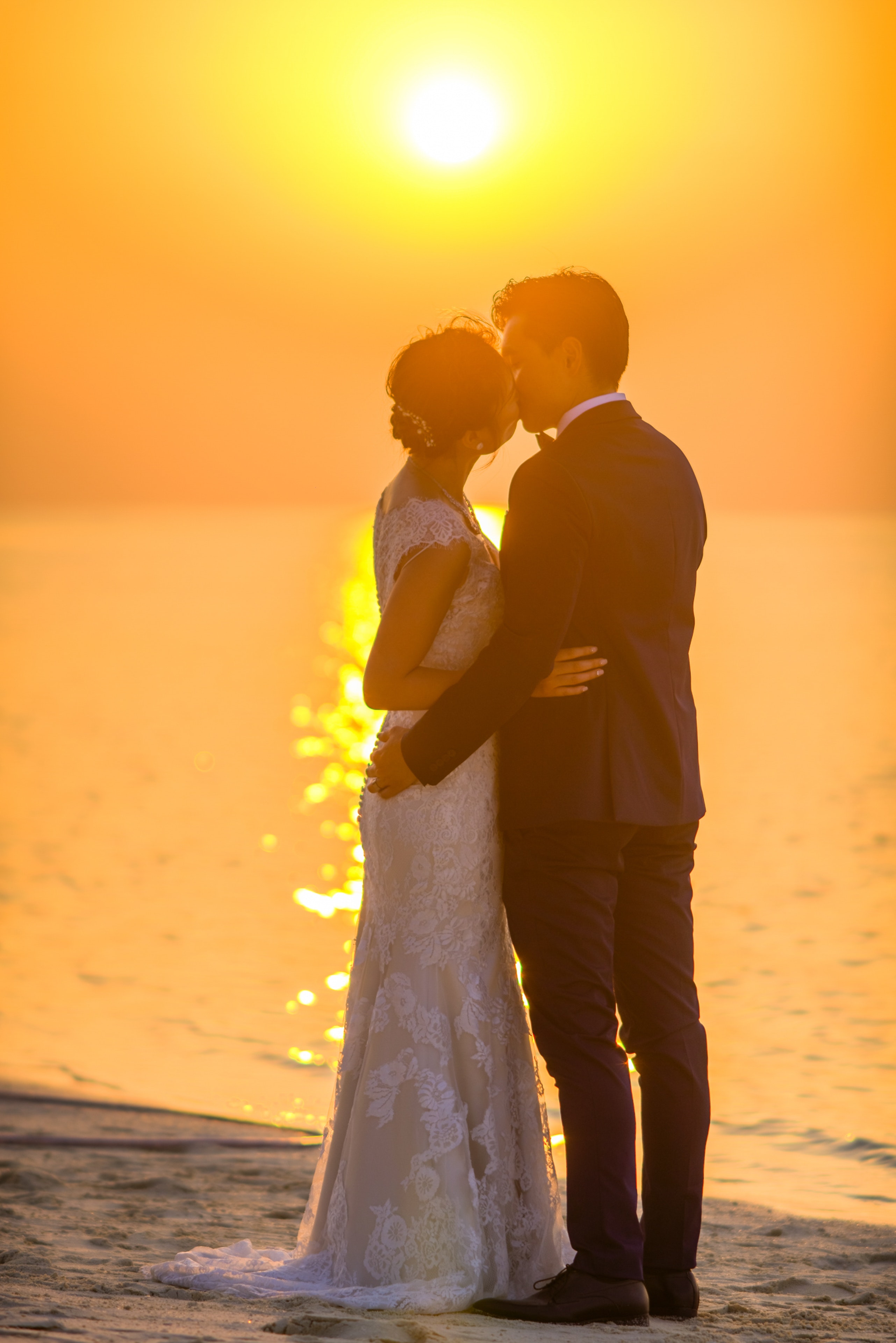 Want to see all of our destinations in one place? Click the button below: