Destination weddings and US-based weddings are inherently different. With a plethora of sun-soaked resorts and majestic venues at your fingertips, there are many available options to elevate your wedding ceremony. However, with extra factors such as airfare and travel accommodations, what is the proper etiquette for a destination wedding in comparison to a local wedding? Here are our answers to how much guests pay for destination weddings:
Who Pays For What At a Destination Wedding?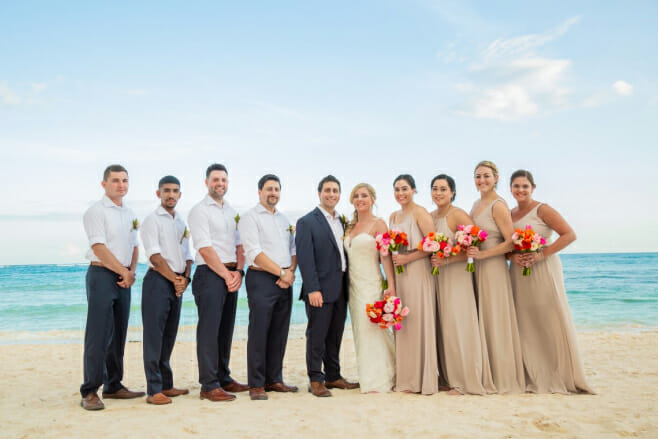 Yes, it's that age-old question. Someone needs to pay for this, whether you're walking down the aisle in Mexico or Jamaica. There are a lot of crucial costs to keep track of, from flower arrangements to travel. Let's break down the list:
The Parents
The Wedding: Both parents are usually willing to help, but they are not compelled to.
Rehearsal Dinner: Parents usually pay for rehearsal dinners, with food, drinks, and reservation space included in their bill.
The Couple
The Wedding: Although many couples prefer to pay for their destination weddings instead of their parents, parents can still contribute a portion of the expense.
Hotel and Airfare: You are allowed, but not obligated, to pay for your friends' and family's hotel and airfare. If you have the funds, that's fantastic! If not, there's no need to raid the bank account.
You can pick up the bill and keep it hidden if a guest requires financial assistance owing to recent large expenses or other financial difficulties.
Pre/Post-Wedding Activities: Are you planning a spectacular sunset cruise or a scrumptious private brunch? It's possible that you'll have to foot the fee. On the plus side, having a large wedding party gathering will allow your guests to socialize and get to know one another before embarking on their once-in-a-lifetime adventure. Many premium wedding packages, on the other hand, include a welcome party as part of the upfront fee.
The Guests
Travel: As previously said, travelers will most likely be responsible for their own flights as well as their room, which will include all food and beverages.
Extra Accommodations: Perhaps a late-night steak and lobster supper, or perhaps a private wine tasting, is on your guests' wish list. Because these activities aren't directly related to your wedding week, they'll be responsible for covering the costs.
Travel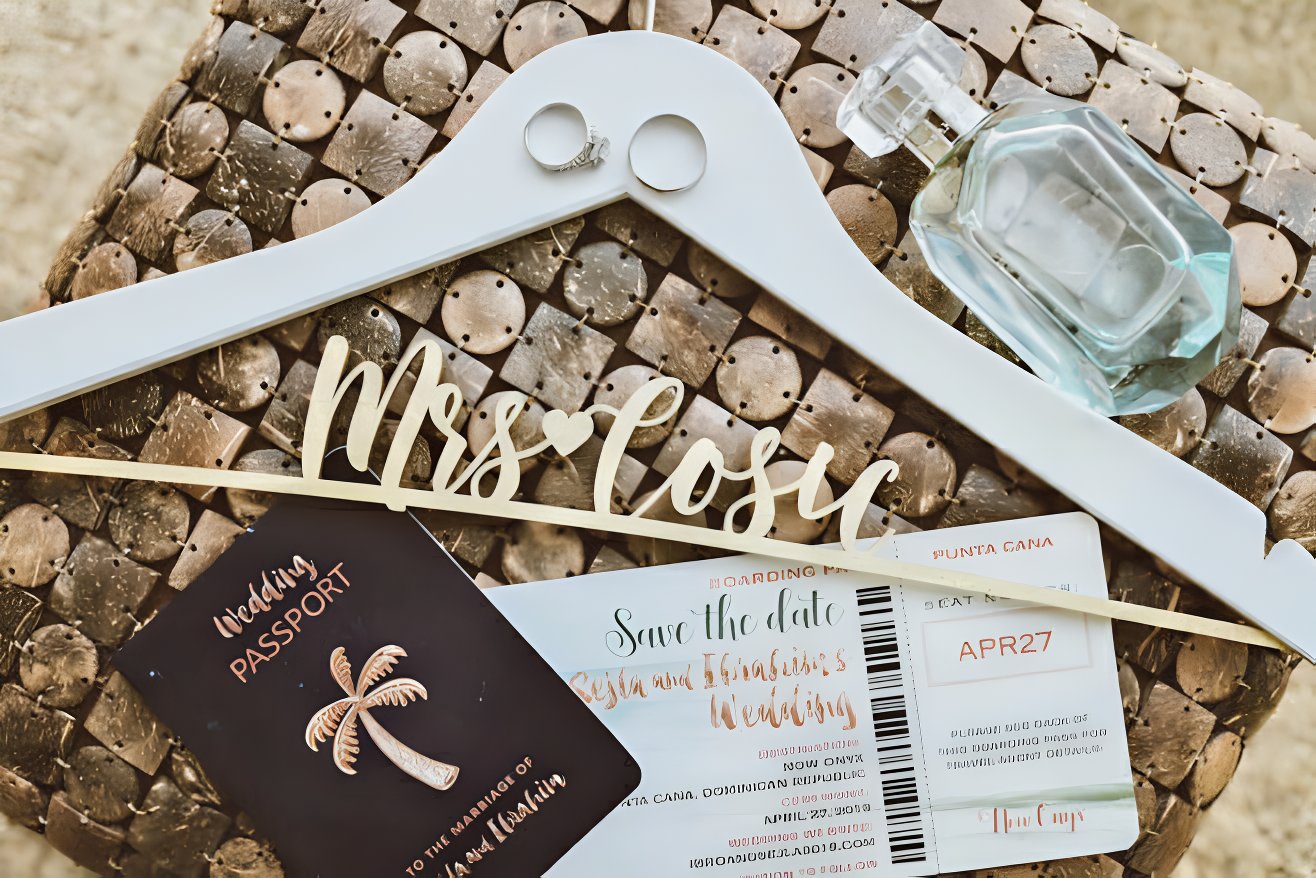 It is customary for guests to pay for their flights to the destination wedding and then back home. The reason for this is that if you're planning a large wedding, paying for everyone's journey would be nearly impossible. You may have a hundred or more guests at your wedding, and there's no way you'll be able to pay for them all.
While practically every destination wedding follows this regulation, it's possible that your guests aren't aware of it. As a result, you should make it plain well before you require their RSVP that they will be responsible for their own transportation. Save the dates and RSVPs are given out sooner for destination weddings than for traditional nuptials, giving attendees more time to plan vacations and save money. So, at this time, make it clear what they will and will not be required to pay for.
Hotel Rooms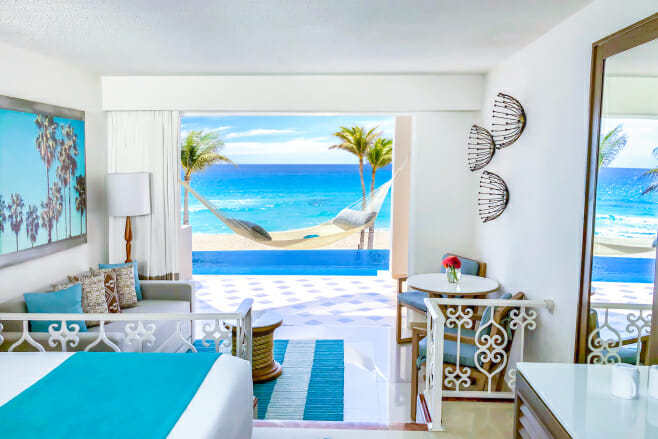 The same is true for your visitors' hotel accommodations. You'll almost certainly be staying in a fancy hotel and for a week or longer. As a result, guests frequently pay for their hotel rooms as well.
Again, it's possible that your visitors will be surprised. When you tell them they'll have to pay for their stay, try to frame it in a positive light: it's a vacation, so it shouldn't be too difficult!
You might also block-book hotel rooms at a variety of local hotels at various pricing points if possible. You can generally get a discount on the room pricing if you reserve 10 or more rooms (sometimes up to 50 percent ). That way, even if you can't pay for the rooms outright, you can help make them more inexpensive for your guests. This may be beneficial to guests who do not have a significant budget.
Activities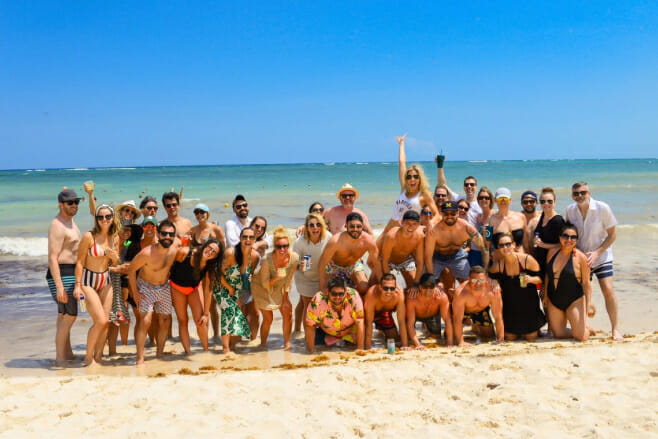 The answer is contingent on the type of activities you intend to undertake. If you're organizing an activity for all of your guests or the wedding party, they could expect you to pay for it. However, resorts provide a variety of daily activities, and your guests may prefer to participate in them on their own, such as scuba diving or hiking. If they do, they will be able to pay for them.
However, there is no tradition in this place. You are free to make up your own rules and follow them as long as you are clear about them before your visitors arrive. You can pay for everyone's activities if you want to, but be prepared for a large bill at the end. You could even charge visitors to attend wedding party gatherings – however you shouldn't make the event essential if you do. Keep in mind that your visitors will all have various budgets.