The window for Chicago-area first responders to enter for a Free Trip to Grand Fiesta Americana Los Cabos has just ended, and today we'll be notifying the winner. Together with Posadas resorts, we're giving away a 3-night stay, at a gorgeous Los Cabos resort that includes a large beachfront, gourmet a-la-carte dining, desert surroundings, and Mexico-Pacific decor throughout.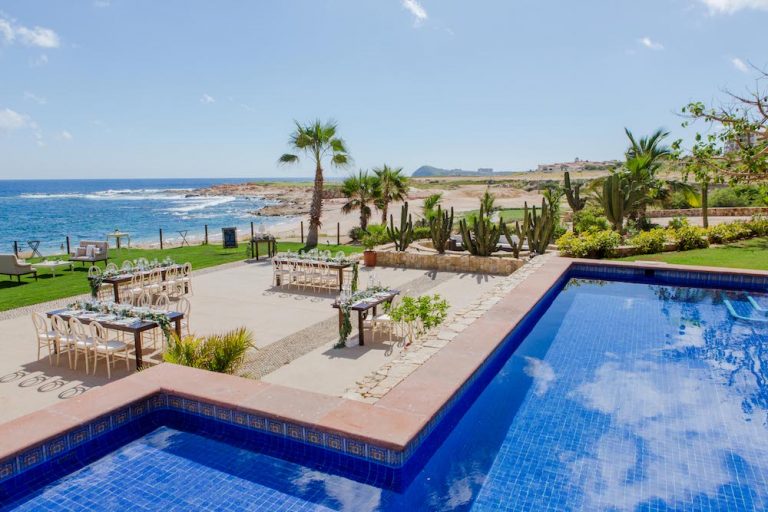 To enter, our first responders had to share what it's been like working in fields or communities directly affected by COVID-19. Our winner will be randomized after we make sure each entry is properly qualified and meet the submission criteria.
These are some of the most heartfelt quotes we've read so far:
"It was a very difficult time to be separated, but we did for the safety of our boys who stayed with their grandparents. He is the charge nurse in their unit and as charge, he guides and empowers his coworkers, helps them out as much as he can to get through their stressful days. Despite the lack of PPE and the stressful environment, he stays focus in order to help his patients, while taking care of himself and staff to stay healthy during this time. Even after a tiring day, he doesn't forget to call the boys. He is not discouraged and he tells me how honored he is to be helping out those who need at this time."
"COVID came hard for us in New York. Looking back, it was like you blinked and suddenly the entire hospital was 100% COVID. It was truly like a war-zone. Staff was literally running from patient to patient doing anything to keep them afloat, despite not knowing how to treat this mystery illness. I remember the faces and calls for help, pulling my hands as I had to leave one patient to go to the next. It was a horrific and indescribable experience."
"I am a new RN working on a Med surg unit on Long Island, NY. There is a misconception about COVID patients only being in the ICU but that is absolutely not the case. Most of the patients in my hospital start out on Med Surg units like my own and only get sent to the ICU if they become so critical that we can no longer care for them on our unit."
"Our large hospital had four additional ICUS and they needed as much of us as possible. We lost more people then we could save and it became so overwhelming and my biggest struggle to this day was talking to family members and loved ones, giving updates that may sound good to family but ultimately I knew it didn't mean much for that patient."
"Our unit looked like a war zone. Equipment / policies and daily checks turned took a back seat and we started to do any and everything we could think of to save every life. What started out as chaos became organized chaos. The ICUs created its own turn team. We made sure we had a resource nurse to act as a second hand to everyone on the unit. But what really happened was we stopped caring so much about the daily checks/policies etc and put all of our energy into making sure we just saved lives. The real meaning of working as a healthcare worker."
"As ER nurses, we are definitely one of the frontliners as we work with those who are suspected to have Covid and those who are actually infected. We are that first contact. Everyday we go to work and expose ourselves to this virus in order to help others. And despite the fear of catching it, there is still nothing else I would want to do other than nursing. It's so rewarding to know that we are helping those who are in most need."
"We FaceTime families before intubations and hold their hands as we would want our own being scared and alone. This pandemic we have seen our own staff drop like fly's a few becoming so sick requiring weeks in ICU intubated. The stress is unbelievable but we take it on to try to help our community."
——
The Fiesta Americana brand by Posadas features a variety of properties in Mexico, and the Caribbean. The resorts are known for luxurious accommodations, gourmet cuisine, top-shelf bars, thoughtful decor, and stunning surroundings. You can see more of the resort in our wedding spotlight here.
We can't thank those enough who took the time to enter or nominate a worthy first-responder. Throughout each giveaway, it has become such a humbling process to read the stories of those helping out our country the most during this pandemic.
That's why we can't wait to do this again, very soon, stay tuned!