We recently interviewed Molina Ambar, a Corporate Wedding Coordinator with Fiesta Americana and La Coleccion weddings. This brand has well-established destination wedding resorts, such as the Grand Fiesta Americana, Fiesta Americana, and Live Aqua properties spread out across Mexico and the Dominican Republic. She took the time to answer a few of our questions about the COVID-19 pandemic and how their resorts will be responding to the needs of current travelers. A new standard of global safety protocols enacted by the resorts will ensure safe and healthy vacations for guests far into the future.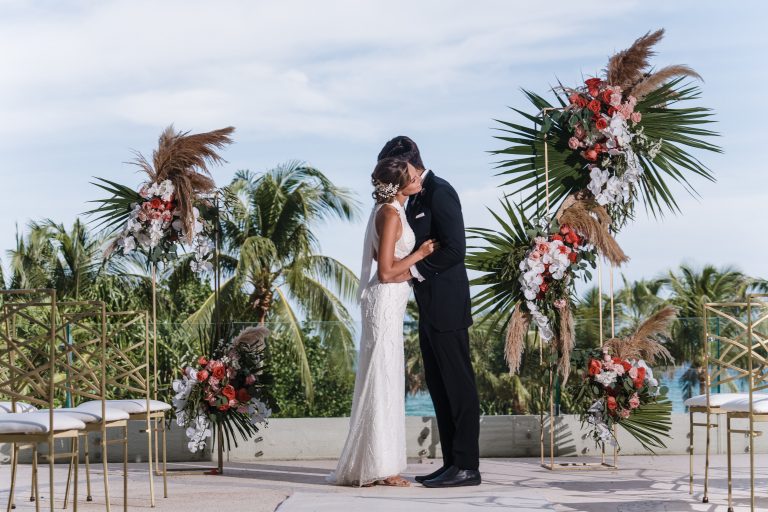 How are your resorts and teams doing at this time of the pandemic?
The resorts are already open. The teams are very well, happy to be back in the hotels. We have a really nice program named "Come back with confidence", where we have protocols to follow and feel safe at work.
How have resorts prepared for reopening for travelers?
The entire resort staff is aware of the protocols and our program Travel With Confidence so that everything will run smoothly. We made some small changes: social distance, extra cleaning, type of service in our Food and Beverages, and trained the staff about it all.
Our first wedding was on July 1st at Grand Fiesta Americana Los Cabos, then July 2nd, a destination wedding at Fiesta Americana Condesa Cancún, and July 4th, a wedding at Grand Fiesta Americana Puerto Vallarta. The protocols worked well and we had successful events.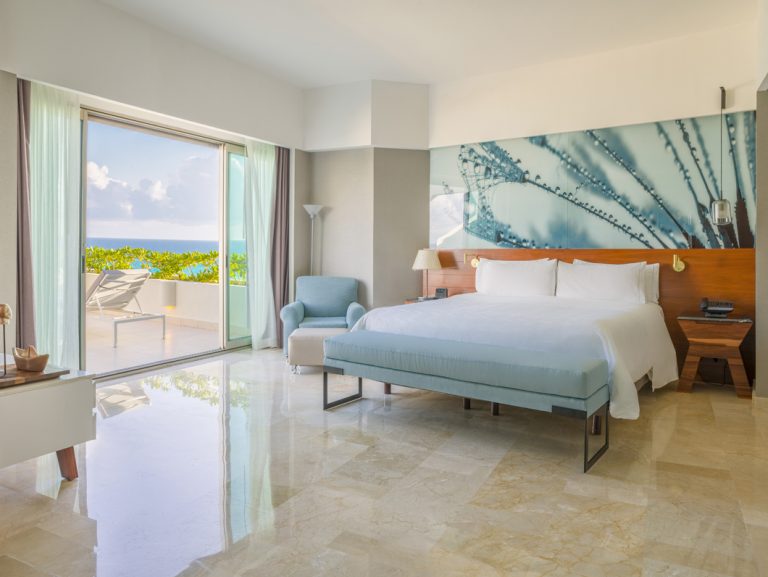 A room at Live Aqua Cancun
Are many of your destination weddings rescheduling to later in the year?
We have only the 25% of our weddings rescheduling for later in the year and 40% of our weddings of this year moved to 2021.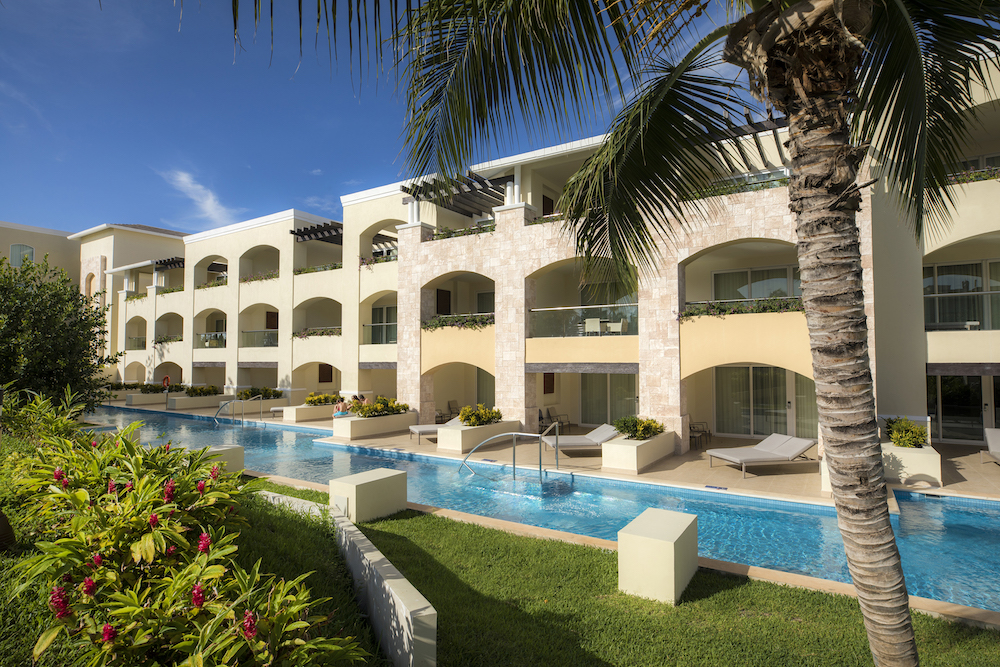 What tips or advice can you offer planning couples who want to start planning now, even during travel restrictions?
Keep your wedding plans, a destination wedding gives you the opportunity to create great memories with your loved ones. Stay away from stress, we are prepared to make changes and help you with the planning or to start the planning when you feel more comfortable. Take the advantage of being together to dream of your destination wedding, put together all your ideas and dreams, and know we will overcome this.
In Mexico we are working together; the hotel industry, wedding planners, and vendors to offer safe programs and protocols. We have a program named "Choose your venue in person" so you can come to stay with us for 2 nights and you can meet with your wedding specialist in person. you can also meet with the vendors, have a menu tasting, and check all our protocols so you and your wedding guests will feel comfortable to come.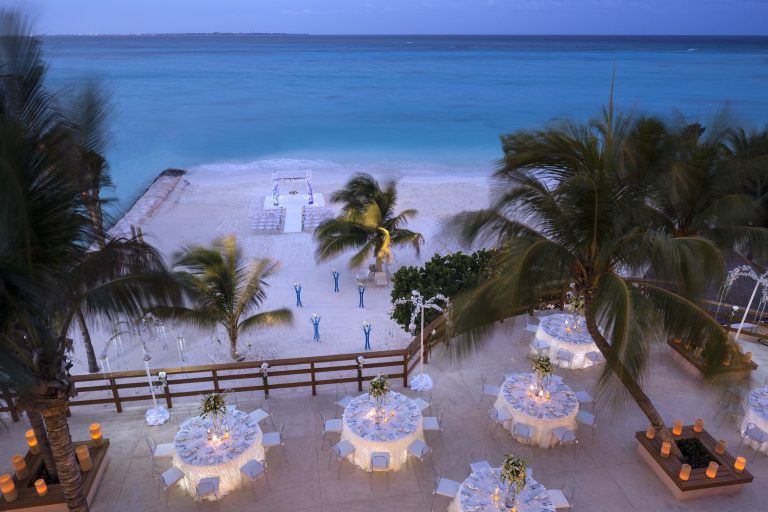 Grand Fiesta Americana Coral Beach
You can see more resort guidelines for future travel in our new Resort Safety Guide here: