So, you've booked a Montego Bay destination wedding or are currently in the process of coordinating a Jamaica ceremony. Great news, you've chosen a beachside powerhouse specialized in the art of relaxation and culture-infused excursions. Whether you're broadening your culinary horizons with authentic rum tastings or golfing next to lush forests and bubbling coves, this Jamaican sanctuary is filled with surprises around every corner. Let's explore Montego Bay and the incredible hotspots that make it one of the most popular wedding destinations in the world:
Downtown Montego Bay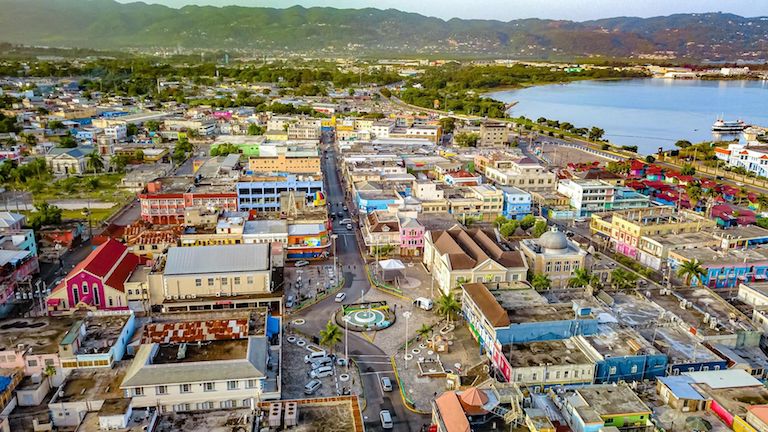 Welcome to the pinnacle of Jamaican excellence. Boasting a glamorous selection of high-end shopping malls and Michelin Star-winning restaurants, downtown Montego Bay represents a unique intersection of contemporary ambition and charming tradition. The epicenter of this bustling metropolis is the Hip Strip, a vibrant beachfront hub teeming with craft markets and exuberant brands that'll inspire you to "treat yourself."
A jaunt down Gloucester Avenue beckons you and your guests to enjoy the finer things in life, complete with a refreshing tropical cocktail and a platter of jerk cuisine. For all of you nightowls out there, downtown Montego Bay's nightlife is only a short Uber ride from RIU Montego Bay and Secrets Wild Orchid, offering the perfect afterparty locations that'll have your guests begging to stay until dawn.
Authentic Rum Tours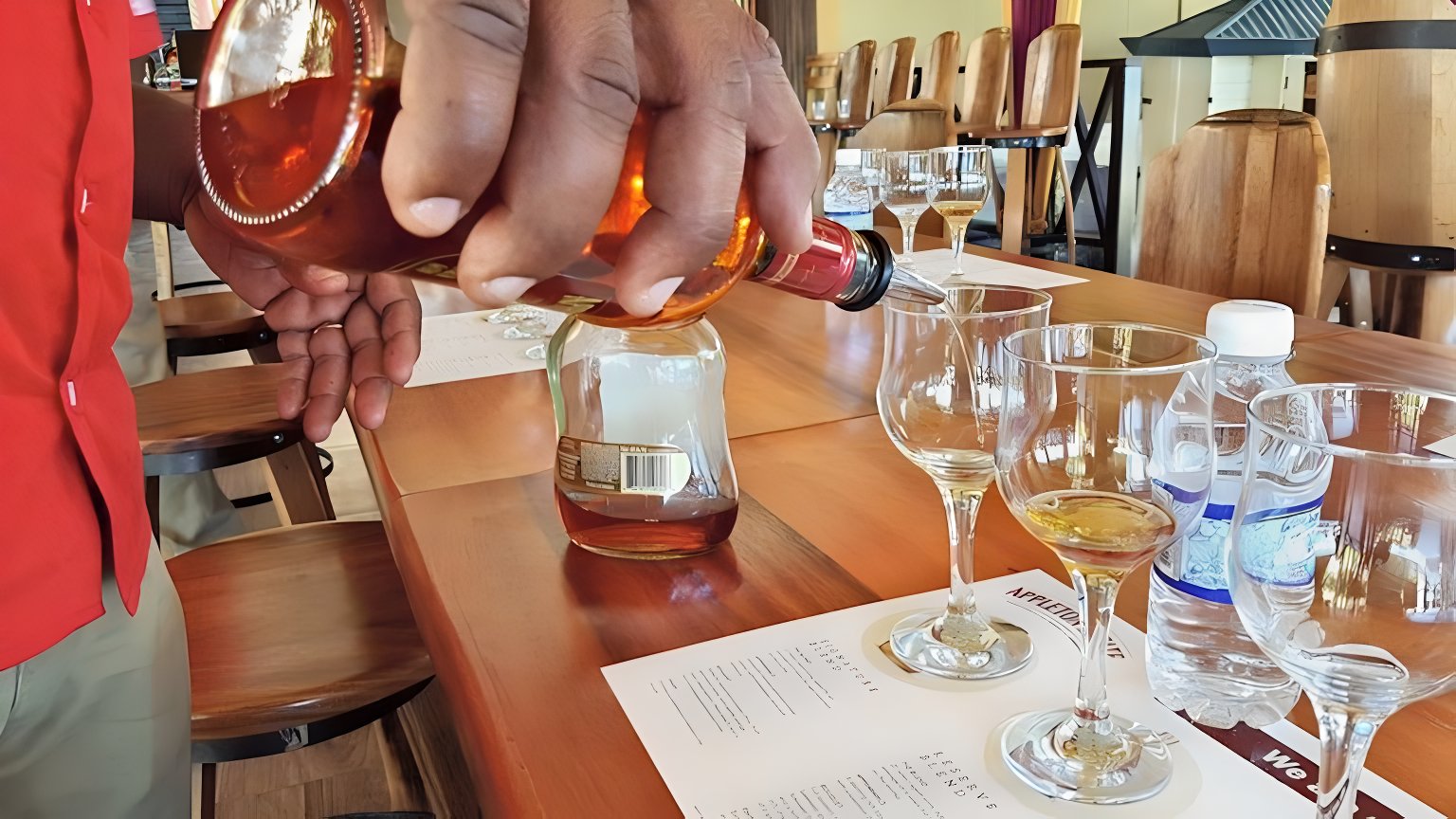 It's time to mix up those excursions. While we admire zip-lining and ATVs, we recommend breaking the mold and exploring an activity interwoven with Jamaica's culture: spiced rum. With daily tours and tastings available, Montego Bay's top rum distilleries feature interactive demonstrations of the intricate cane-to-rum process that churns out pristine batches of liquid perfection daily.
Nestled in the heart of the rich Nassau Valley the Appleton Estate has perfected its craft for hundreds of years, producing full-bodied dark rums and other spirits that immediately elevate every cocktail. Operating since 1739, Appleton is widely recognized as Jamaica's oldest rum establishment, introducing a taste of tradition to every guest's palette.
Rose Hall & Cinnamon Hill Great Houses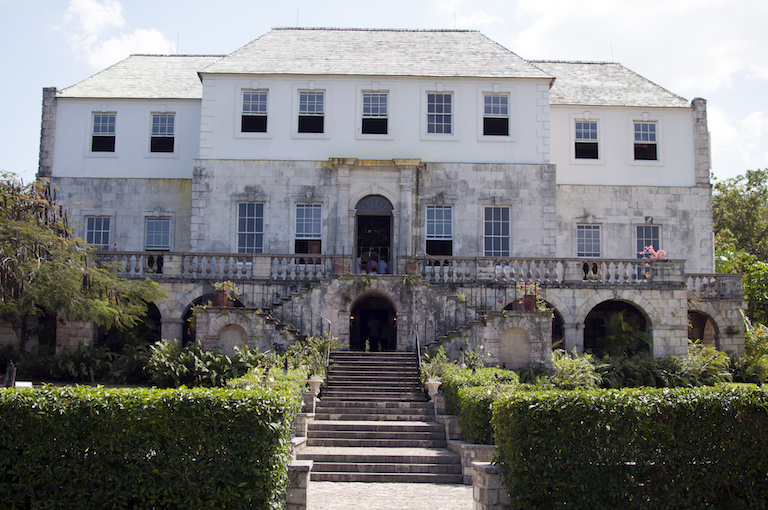 Venture towards the upper coast of Montego Bay and you'll discover a glorious set of expansive properties radiating with historical significance and glory. Perched on the shores of pure white sand beaches, the Rose Hall and Cinnamon Hill Great Houses showcase a plethora of distinct experiences that'll diversify your itinerary. The legend of Rose Hall spans hundreds of years and is widely believed to be haunted by the White Witch. Take a tour of the property's stunning natural beauty filled with emerald meadows and cascading waterfalls, or stay the night in the mansion's grand halls, where you might just be greeted by the White Witch.
Music lovers and golfers can rejoice in the luxurious history surrounding the Cinnamon Hill Great House. Just a short stroll from Rose Hall, Cinnamon Hill is an immaculate gem, whose lavish rooms and balconies once housed music great Johnny Cash and his wife June for 30 years. Initially developed by golf legend Hank Smedley in 1969, and eventually undergoing renovations in 2001, Cinnamon Hill and White Witch have prospered as Jamaica's first-class golfing experiences.
Grab your six-iron and enjoy perhaps the best fusion of world-class golfing greens and breathtaking Caribbean seascapes. Leverage a convenient day trip to these opulent spaces when you book your ceremony at Hyatt Ziva Rose Hall or Iberostar Selection Rose Hall Suites.
Interactive Ocean Excursions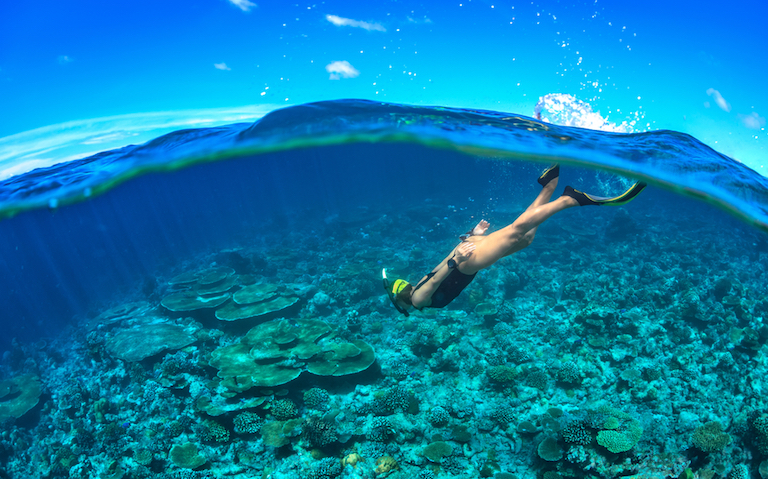 Let's immerse ourselves into Montego Bay's marine wonderlands via a bevy of engaging seabound excursions. Prospering on the azure waters of the Caribbean, the oceanfront Jamaica haven hosts a diverse set of ocean tours ideal for everyone's speed. Hitch a ride behind a speedy motorboat as you zoom across whitewater crests atop a professional-grade wakeboard. Travelers seeking a leisurely maiden voyage can relish a private yacht tour of the bay, filled with seemingly endless prosecco and charcuterie boards.
Kissing the banks of the Caribbean, luxury resorts such as Royalton White Sands and Royalton Blue Waters provide all-inclusive ocean activities ranging from non-motorized water sports to dazzling snorkeling treks. Whether you're catching tropical breezes or adrenaline-pumping waves, you and your guests will discover an exciting array of beachside perks that'll kickstart your adventurous side.
Bob Marley Experience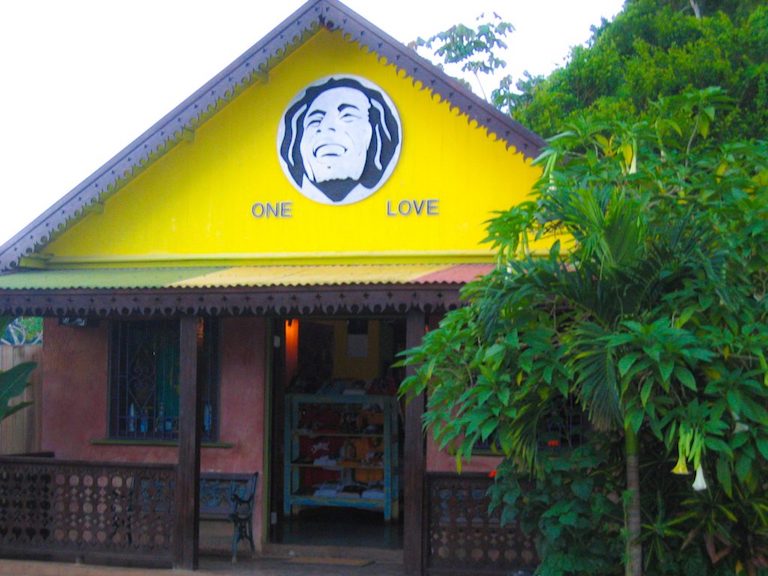 We've come to the heart and soul of Jamaica. Perhaps the country's most recognizable and influential figure, Bob Marley and his legacy live on through modern-day reggae artists and Rastafarian ideals. Now, you can relive Marley's past through the Bob Marley Experience, a dynamic full-day tour for reggae enthusiasts and history buffs alike. Visit Marley's childhood home and final resting place at Nine Mile, where you can walk the same streets and jungle pathways that inspired the aficionado to write his first songs.
Accompanied by complimentary meals and professional guides, the Bob Marley Experience is a stellar getaway for wedding parties searching for a truly unique day trip. At reasonable prices, Bob Marley tour groups will pick you up from your resort and provide any and all transportation for the duration of your excursion.
Montego Bay epitomizes the true Jamaica experience. Garnering an eclectic mix of historical significance, elegant resorts, and globally-acclaimed natural beauty, Jamaica's crown jewel is poised to heighten your Caribbean wedding getaway. For those considering an island-based week of romance, make sure to include the gold standard of Jamaican luxury in mind and book your Montego Bay ceremony now.
Thinking about hosting your dream destination wedding in Montego Bay? Follow the button below to view more of our partnered oceanside Montego Bay wedding properties: