We recently interviewed Fernando Francis, the Business Development Manager in USA for the Majestic Resorts brand. The outstanding portfolio of Majestic properties has consistently offered unforgettable group vacations and destination weddings to Punta Cana in the Dominican Republic, and now to Costa Mujeres, Mexico as well with the new Majestic Elegance Costa Mujeres resort. The trio of Majestic Properties in Punta Cana has always been extremely welcoming to our agents on trips to the Dominican Republic and we can't wait until we can visit again soon. Fernando took the time to answer some of our questions regarding the current COVID-19 crisis and how the resorts are responding: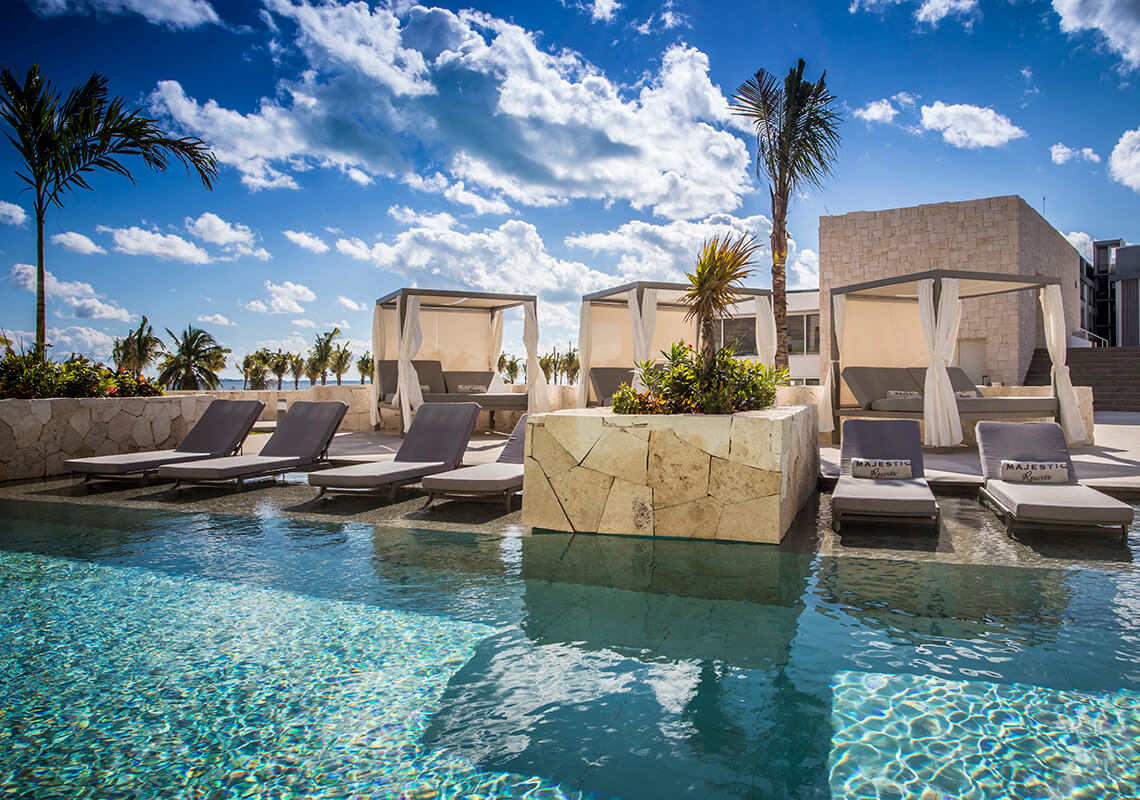 How are your resorts and teams doing at this time of the pandemic?
For over 15 years, what has set Majestic Resorts apart is the home away from home atmosphere our resorts provide. It's difficult to be apart from our Majestic Resorts family during this time, but we look forward to reuniting when this pandemic has passed and making more Majestic memories.
How are resorts preparing for reopening once guests are able to travel again?
We will vacation again. Majestic Resorts strongly believes in this statement, but we, along with the entire travel industry — and in reality, the world — will change from this pandemic. The safety of our guests and staff has always been a top priority. We will be taking additional precautions when we reopen including following the WHO's Hotel and Accommodation Provider Guidance to ensure we do everything we're able to do to take care of our guests and staff.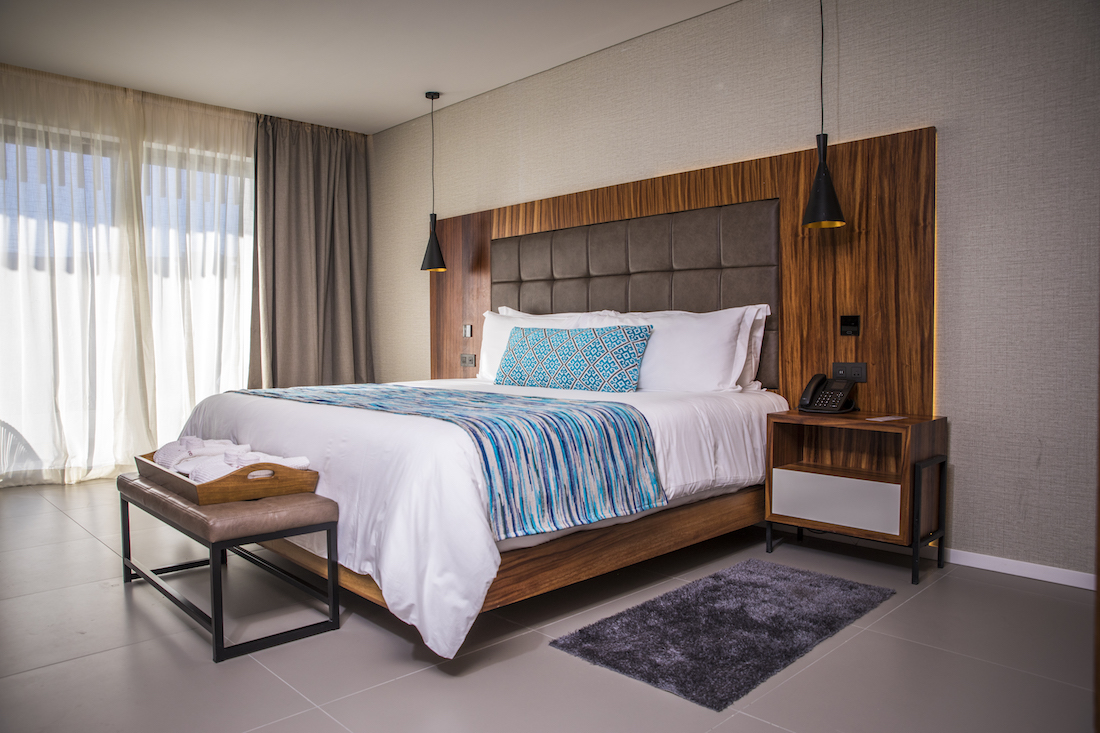 A room at Majestic Elegance Costa Mujeres.
How is the fall and winter season looking for occupancy sell-outs now?
At the moment, even taking into account cancellations, we are noticing that little by little we begin to see an increase in occupancy for this period since we are receiving new reservations daily and modifications of already confirmed reservations.
While it's difficult to know everything during this unpredictable time, we are committed to making a seamless transition with all couples that are interested in modifying their wedding date. Equally, we are confirming new wedding dates with the promise that we will move your wedding date for no change fee if the date is moved prior to December 23, 2021. Currently, we still have availability to offer between September 2020 through December 2021.
Are many of your destination weddings rescheduling to later in the year?
Majestic Resorts has incredibly dedicated wedding coordinators that have been working non-stop with all of our couples to replan each couple's special day to deliver the Majestic wedding they envisioned.
To date, approximately 65% of our wedding couples have decided to move their wedding dates to later this year or next year and approximately 25% of wedding couples are waiting it out until their wedding date is closer.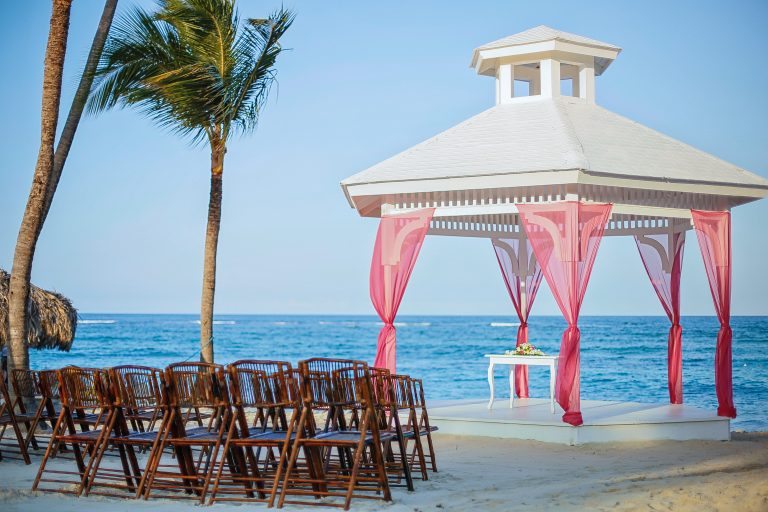 A destination wedding at Majestic Colonial Punta Cana.
What tips or advice can you offer planning couples who want to start planning now, even during travel restrictions?
This is a difficult time to think about the future for most. But, we truly believe there will be a brighter tomorrow. Majestic Resorts can't help but stay eager to continue celebrating the strongest force of all, love.
We encourage couples to plan now as rates are lower now than ever before. Plus, if the couple's wedding date needs to be moved, we're waiving change fees if the date is moved prior to December 23, 2021. That picture-perfect destination wedding you've always imagined is something we'll work on side by side the entire way, to make it a reality for you no matter what.
______
About Majestic Resorts: Majestic Resorts offers a philosophy focus on personalized, top-quality service in idyllic enclaves. Majestic Resorts is a top-of-the-range hotel brand designed to accommodate adults and couples, with a spotlight on luxury and excellence in the Caribbean, offering exclusive areas for adults, butler service, and VIP rooms, 24/7 room service, spacious well-decorated suites with a jacuzzi, and 1.5 staff members per room. Attractive facilities include a spa, restaurants, casino, and nightclub, and there is a fully dedicated event and wedding planning team able to accommodate events, weddings, honeymoons and more.
You can follow more updates pertaining to COVID-19 and Majestic Resorts by following the button: