If you're looking for the perfect location to tie the knot in Colombia, you're in for a treat. With its beautiful beaches, rich culture, and vibrant atmosphere, Colombia has become an increasingly popular destination for weddings. And when it comes to all-inclusive resorts, Dreams Karibana Cartagena Golf & Spa Resort stands out as one of the best options for couples seeking a luxurious and stress-free destination wedding. From its stunning location on the Caribbean coast to its range of wedding packages and activities, there are many reasons why Dreams Karibana Cartagena should be at the top of your list for your special day.
Let's take a deep dive into Dreams Karibana Cartagena!
Colombia is an Exciting Hotstop for Destination Weddings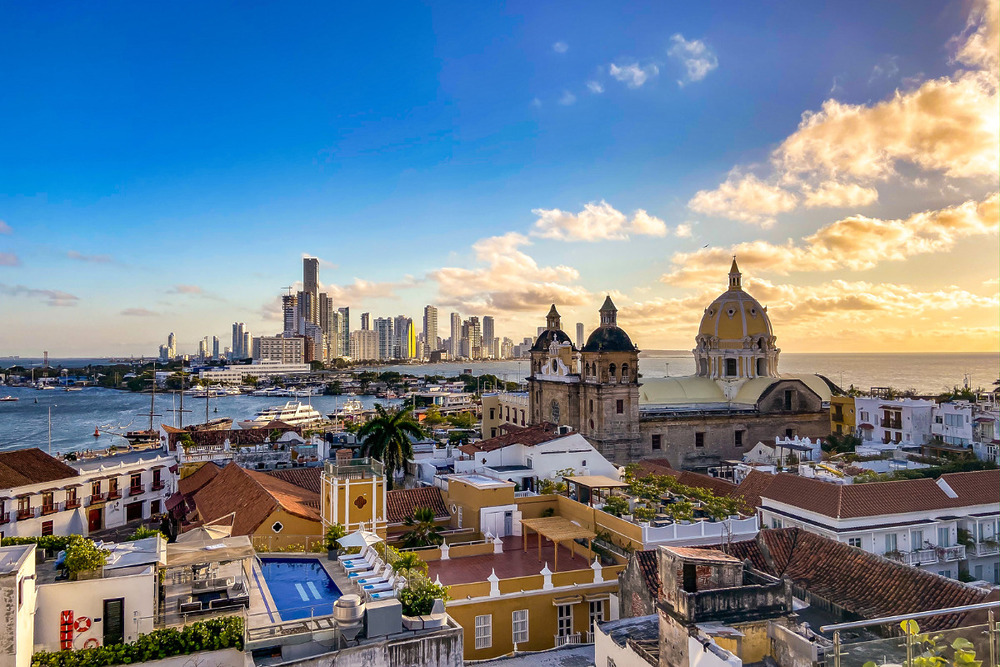 Colombia is one of the most biodiverse countries in the world, with a wide variety of ecosystems ranging from the Amazon rainforest to the Andes Mountains and the Caribbean coast. It is home to more than 10% of the world's species, including jaguars, monkeys, and toucans.
Colombia has a rich and diverse cultural heritage influenced by its indigenous, African, and Spanish roots. vibrant music, dance, and food, as well as colorful festivals and celebrations, are a few of the many amazing features in Colombia
Colombia is famous for its high-quality coffee, which is grown in the fertile soil of the Andes Mountains. Colombian coffee is a major export for the country. The brew is known for its mild and balanced flavor.
Colombia has a complex and fascinating history, from the pre-Columbian civilizations to the Spanish conquest and the struggles for independence.
Colombians are known for their warmth, hospitality, resilience, and pride in their culture and heritage.
Why We Love Cartagena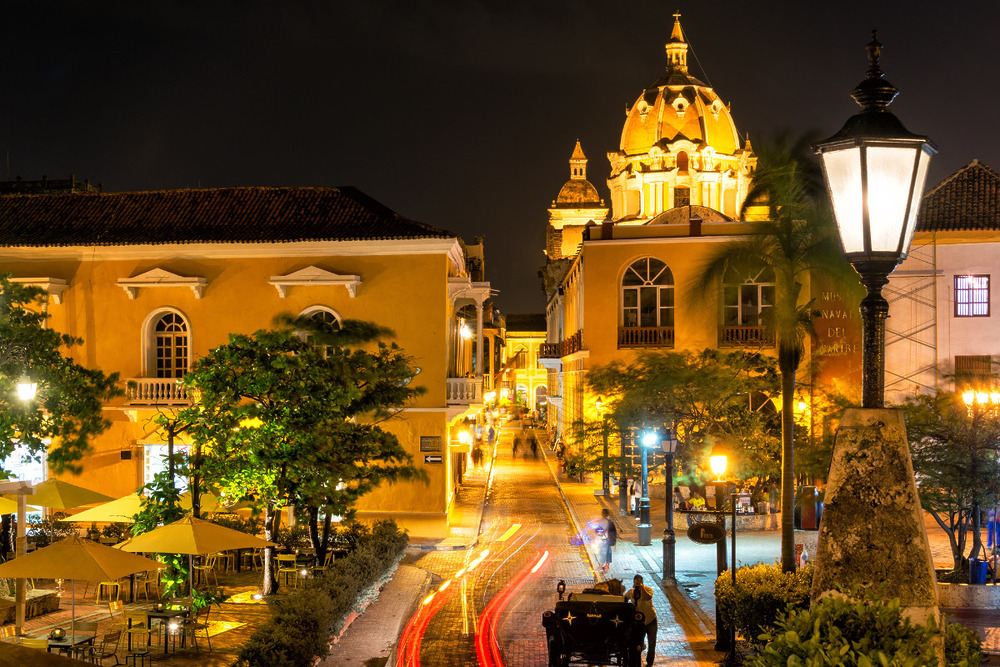 Cartagena is a unique, distinctive city. It features colorful buildings with balconies and ornate details, making its architecture wholly unique. The city's historic center, also known as the Walled City, is a UNESCO World Heritage Site filled with narrow streets, charming plazas, and grand churches that showcase the city's rich history.
Cartagena is situated on Colombia's Caribbean coast. It's home to several beautiful beaches, including Playa Blanca and Bocagrande. The turquoise waters, soft white sand, and palm trees make it an ideal destination for beach lovers.
Cartagena is home to delicious cuisine featuring an enticing mix of African, Spanish, and indigenous flavors. Local specialties include ceviche, arepas, empanadas, and tropical fruits like mango and papaya. The city is also famous for its rum, produced in nearby factories and a popular drink among locals and visitors alike.
Cartagena has a vibrant culture influenced by its African, Spanish, and indigenous roots. Cartagena hosts several festivals annually, including the Cartagena International Film Festival, the Hay Festival of Literature and Arts, and the colorful Carnival of Barranquilla.
The city of Cartagena is an extremely welcoming location for travelers, thanks to the people of Cartagena's warmth and hospitality. The city has a lively nightlife scene, with bars, clubs, and restaurants offering traditional and modern entertainment.
The resort is located in the beautiful city of Cartagena, Colombia, known for its stunning colonial architecture, rich history, and beautiful Caribbean coastline. Dreams Karibana Cartagena sits on a pristine beach, surrounded by lush tropical gardens, and overlooks an 18-hole Nicklaus Design golf course.
The resort offers a range of luxurious accommodations, including spacious suites and villas with private pools that can accommodate wedding parties of various sizes. Each room is equipped with modern amenities, ensuring a comfortable stay for guests.
The resort offers a range of wedding packages to suit different styles and budgets, including beachfront ceremonies, garden ceremonies, and ballroom receptions. The packages include everything from floral arrangements and decor to catering and entertainment, making it easy for couples to plan their dream wedding.
The resort's spa and wellness center offers a range of treatments and services, including massages, facials, and yoga classes, to help guests relax and unwind before and after the wedding festivities.
The resort offers guests a wide range of activities, including golfing, snorkeling, kayaking, and paddleboarding, as well as cultural tours of Cartagena. This means guests can enjoy a full vacation experience while attending the wedding.
Golfers especially have a lot to love at Dreams Karibana Cartagena. It's home to an 18-hole Nicklaus Design golf course, making it a dream destination for golf enthusiasts. The course is one of the best in the region, featuring stunning views of the Caribbean Sea.
Book Your Destination Wedding at Dreams Karibana Cartagena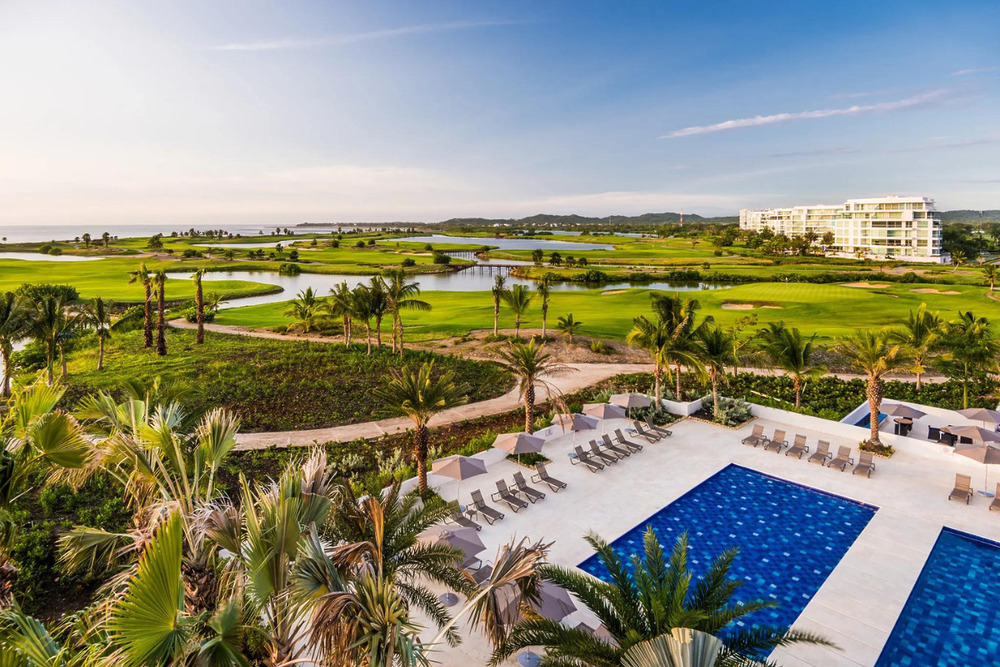 Ready to make your destination wedding dreams come true at Dreams Karibana Cartagena?
Let's make those dreams a reality and book your destination wedding with us today!