The stunning shores of Montego Bay, in Jamaica, welcome wedding couples to unforgettable pristine beaches and all-inclusive resorts, with picturesque views of the turquoise waters. Montego Bay is ideal for destination weddings, group vacations, family reunions, spring break groups, and more for inclusive summer vacations amongst truly outstanding resorts. And these resorts have it all too, from the well-appointed ceremony and reception venues to waterparks and lazy rivers, snorkeling, watersports, fabulous restaurants, world-class spas and beyond. Follow below for highlights on why you'll want to consider destination weddings to Montego Bay:
Destination Wedding Venues and Receptions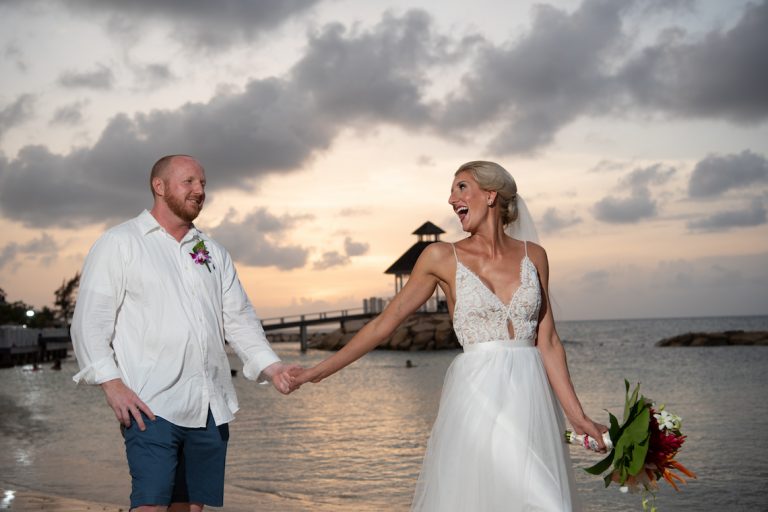 No matter a destination wedding made up of 20 guests or 200 guests, there's a Montego Bay wedding resort ready to host your trip. From overwater gazebos to large ballrooms that let the reception party late into the night, there are many great venues for couples to consider. In fact, at Hyatt Ziva Rose Hall, for couples with high budgets, you can even host your ceremony at a unique historic aqueduct, or at Grand Palladium Lady Hamilton you can choose from intimate colonial-like gazebos resting atop the Caribbean waters.
Relaxation and Rejuvenation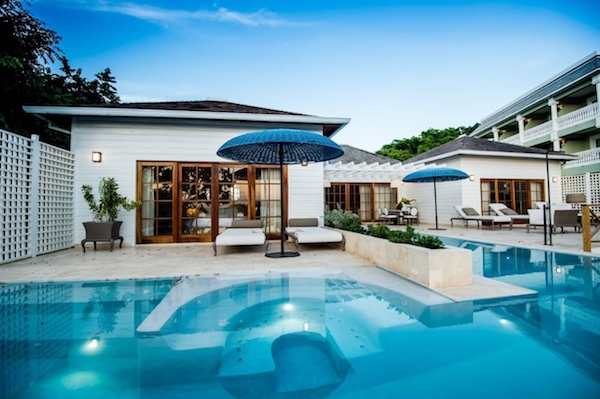 For those who choose to stay on-site during their destination wedding to Montego Bay, resorts feature a variety of world-class spas to revel in. Many stays include one complimentary visit through a hydrotherapy circuit, where guests will enter multiple pools, jets, and more for a muscle-relaxing journey. Private treatments are available, and you can take your Swedish Massage up a notch by booking a couples' massage beachside in exclusive cabanas. Spas can also be utilized to book party packages for bachelorette parties as well, should you choose to host some extra fun before the wedding.
Activities and World-class Golf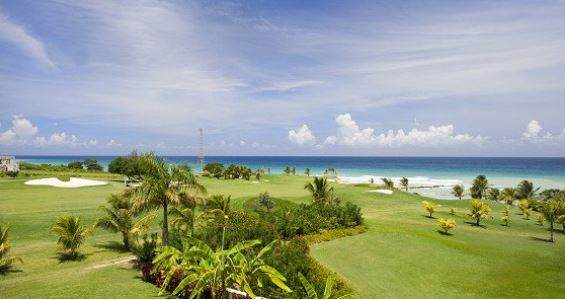 Montego Bay has a lot to offer beyond the wedding festivities. Hikers, adventurers, and golfers as well will relish in their surroundings. Hit the green on the world-renowned Rose Hall Golf Courses, with scenic routes along the ocean or amongst historic buildings at the Cinnamon Hill and White Witch Golf Courses. Head to the famous beaches to go snorkeling amongst the Montego Bay Marine Park, or utilize a horse-riding expedition to wade through waters on horseback. Hike amongst the many scenic trails, or book an excursion to visit famous Dunn's River Falls.
Where to Stay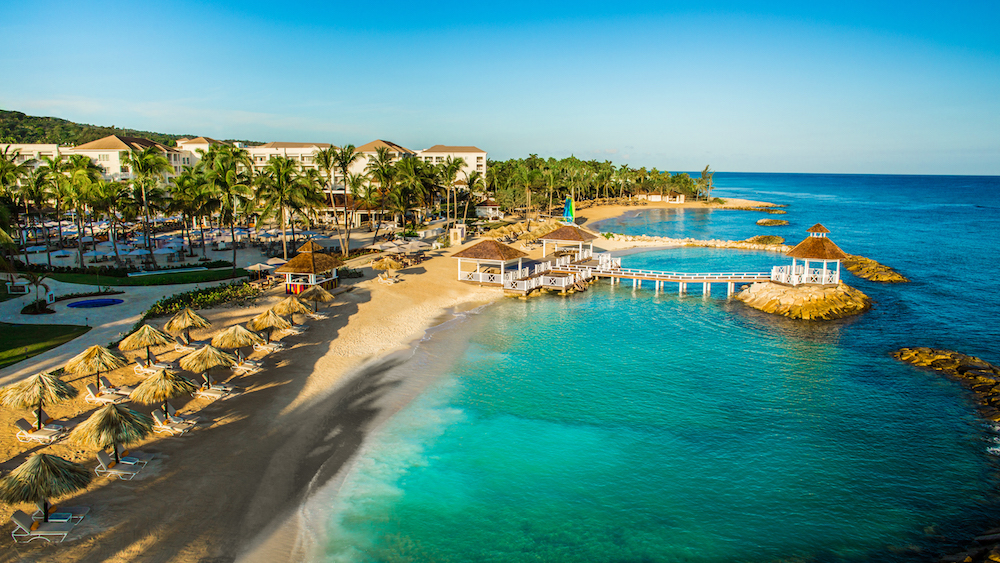 Hyatt Ziva Rose Hall
There's no shortage of gorgeous Montego Bay wedding resorts to choose from, but if you had to pick a few, here are our top choices. For adults-only weddings in Montego Bay, consider the duo of Secrets The Vine and Secrets St. James resorts, situated on a private peninsula and featuring sweeping panoramic views. Here wedding guests can enjoy exchange privileges between both, amongst luxurious amenities.
Back more inland is the Hyatt Ziva Rose Hall resort, perfect for families. Although pricey, guests can expect top-notch service thanks to the Hyatt brand, and beautiful beaches and activities to explore, along with a rotating series of a-la-carte dining that will please even the pickiest of taste buds. The several over-water gazebos also make perfect venues for wedding ceremonies, welcome parties, or even cocktail hours with friends and family.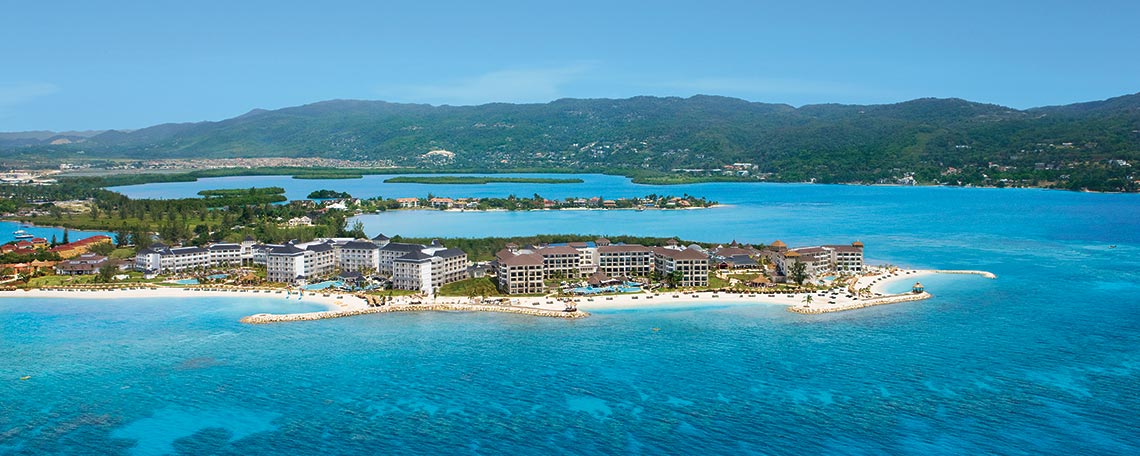 Secrets St. James
For those with budget in mind, consider the trio of Iberostar Rose Hall offerings, ranging from economical at Iberostar Rose Hall Beach to the most lavish at The Grand at Iberostar Rose Hall. Here guests can choose their own comfort level (for their wallet) while everyone in the family can join together amongst the many common area pools, restaurants, and beaches.
Ready to go? Click the button below to explore more of Montego Bay wedding resorts: