Resort: Majestic Elegance Costa Mujeres
Location: Cancun, Mexico
Resort Group: Majestic Resorts
Package Costs: Free – $1,750
Venues: 3
Today we feature the unbelievable Majestic Elegance Costa Mujeres all-inclusive resort in the brilliant coastal retreat of Cancun, Mexico. The beachfront wedding hotel, which is one of the newest additions to the Majestic Resort network, offers vast locations and customizable packages. Follow us as we highlight the Majestic Elegance Costa Mujeres resort in our wedding resort spotlight:
The Wedding Experience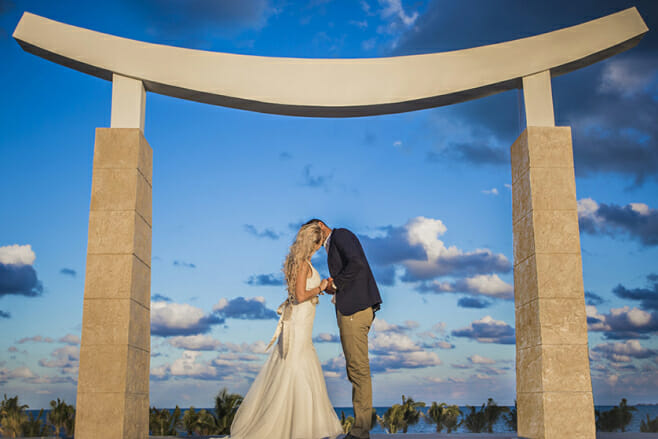 Majestic Elegance Costa Mujeres features appealing areas that will bring a futuristic edge to your ceremony, using the latest in contemporary wedding venue design. The resort's three magnificent locations, each with state-of-the-art A/V technology, can accommodate anything from 50 to an endless number of guests, making it ideal for huge destination weddings.
The resort's settings will continuously produce breathtaking ceremonies with flawless panoramas due to its location along the sun-drenched shores of the Caribbean Sea. Majestic Elegance ensures that your wedding is artistically spectacular. Choose between views of the azure waves from the lofty Sky Terrace or the other venues for a ceremony suffused with emerald flora.
The Resort Experience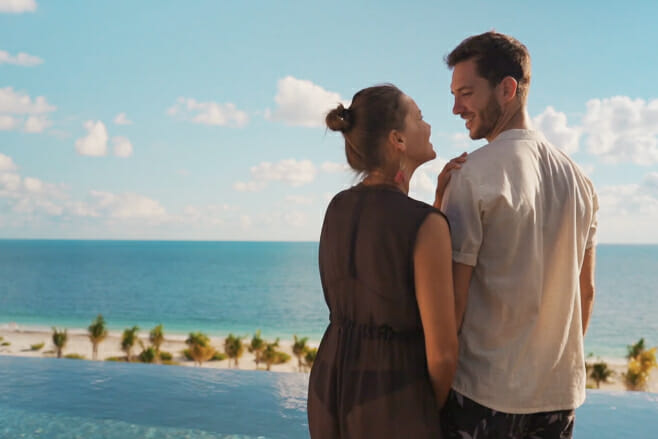 Majestic Elegance will keep you and your guests engaged with its extensive list of activities and on-site excursions. Take a tour of the zen-inducing spa, where a combination of innovative therapies can help you relax during your wedding week. Are you traveling with a golf-obsessed bridal party? The Puerto Cancun Golf Course, a beautiful length of well manicured fairways just a short drive from the hotel, is a great place to start. Additionally, all wedding guests receive daily butler service, which includes the finest premium alcoholic beverages and gourmet dishes delivered 24 hours a day, seven days a week.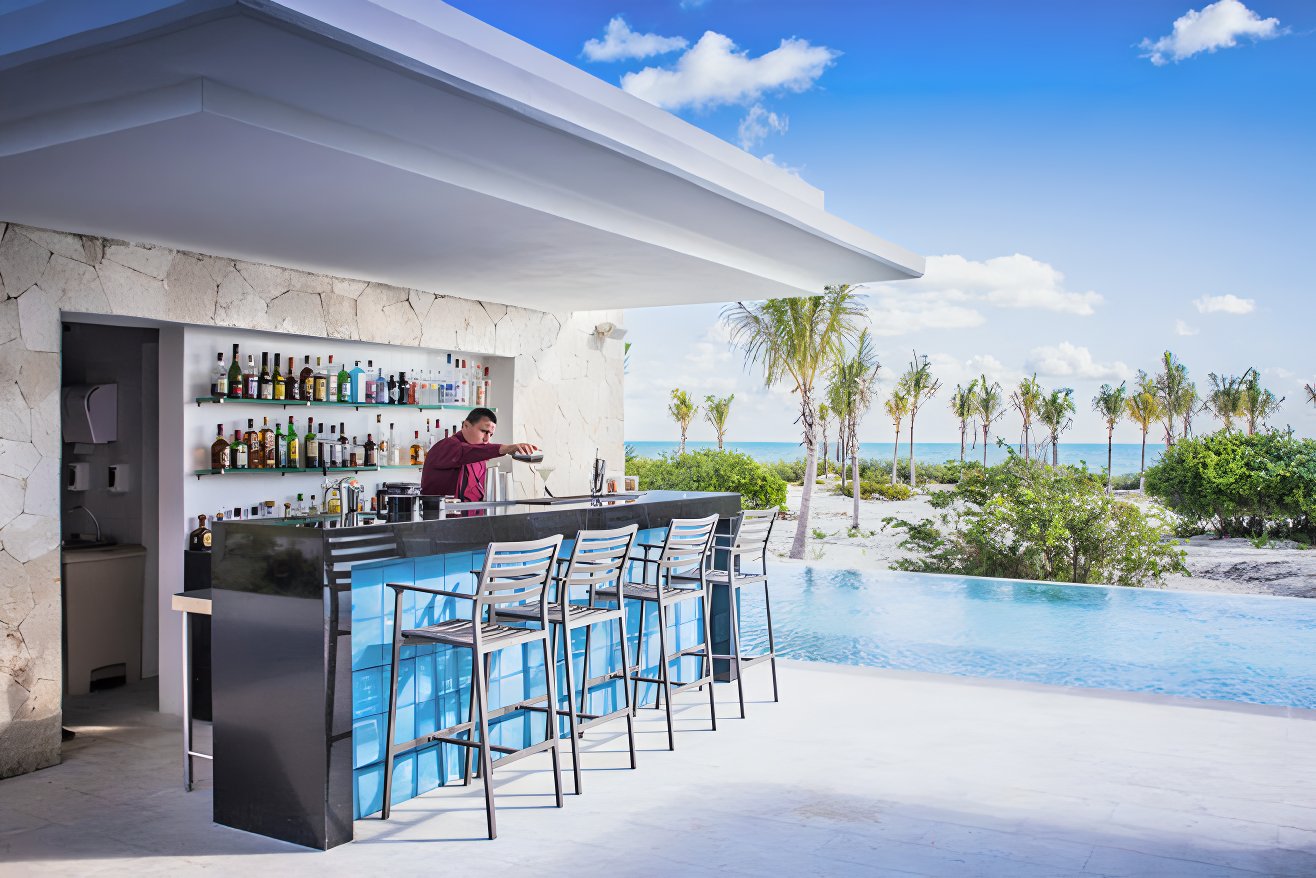 Local Excursions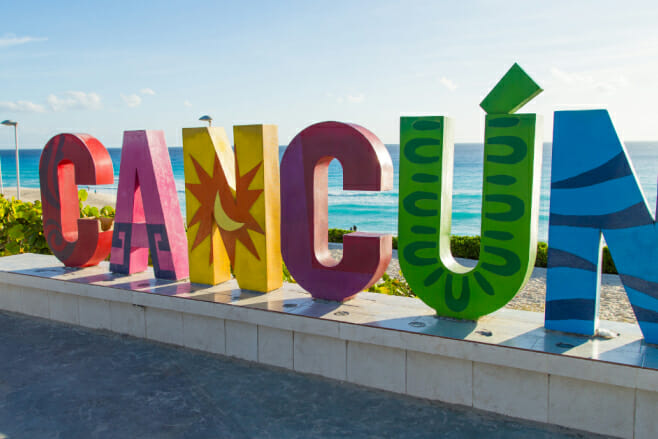 Majestic Elegance Costa Mujeres is the answer for wedding parties looking for a more energetic, fast-paced agenda. Guests may enjoy the pinnacle of Mexican luxury and adventure less than 30 minutes from downtown Cancun. Cancun proper is an affluent excursion-rich destination ideal for after-parties, with world-class shopping complexes, exquisite restaurants, and sparkling nightclubs.
Luxury Accommodations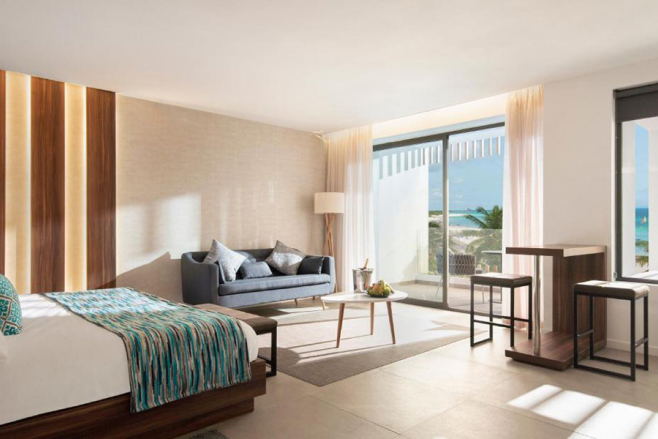 This resort is best suited for huge destination wedding groups with large budgets. One king or two queen beds, a jacuzzi, a private balcony or patio, air conditioning, a full bathroom with walk-in shower, smart TV, bathrobes, and a stocked minibar are all standard amenities.
When it comes to Cancun serenity, Majestic Elegance Costa Mujeres leads the pack. The epitome of luxury greets you around every corner at this oceanfront gem, complete with all-inclusive benefits that'll have you rushing to extend your stay. From genuine tropical seclusion to affordable elegance, it's no wonder why Majestic Elegance Costa Mujeres is considered, without a shadow of a doubt, a Destify Top Resort.
Want to experience this lovely Mexico oasis? Enter our Destify Fall Trip Giveaway today via the link below: