Resort: Royalton Bavaro
Location: Punta Cana, Dominican Republic
Resort Group: Blue Diamond Resorts
Royalton Bavaro offers the greatest of all-inclusive resorts in Punta Cana, with dream Caribbean holidays for families, couples, and singles. Discover Royalton's hallmark All-In Luxury® concept, which includes elegantly styled rooms, world-class, reservation-free dining with chef-curated menus, and award-winning hospitality, as well as unique children's and teen programs, such as a fun-filled lazy river and surfing wave machine.
This sophisticated resort in Punta Cana is designed for travelers of all ages and includes two sections: a family-friendly portion and a section especially for Diamond Club members with a higher level of care and exclusive pool, beach, and dining facilities.
The Resort Experience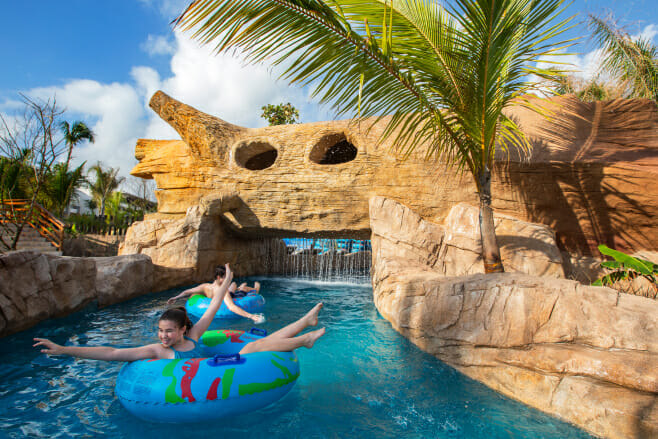 Escape to the beaches of Punta Cana for a family vacation that will last a lifetime. A day at the pool at Royalton Bavaro can be relaxing or exciting, depending on your mood. At the main pool, beachfront pool, and the special Diamond Club pool, guests can enjoy a variety of exquisite poolside activities.
During their stay in paradise, guests of all ages can do as much or as little as they like. The option is yours: float the day away in the wide lazy river, ride the waves on the FlowRider for a thrilling experience, or discover fun for the whole family at the on-site splash park.
Local Excursions
Punta Cana is famed for its beautiful beaches, tall palm trees, and clean waters, but there is also a plethora of cuisine, entertainment, adventure, and shopping options outside of the resorts, ensuring that you will never be bored! Step beyond your comfort zone, engage yourself in local culture, and explore Punta Cana's beautiful environments to make your holiday one to remember.
Hoyo Azul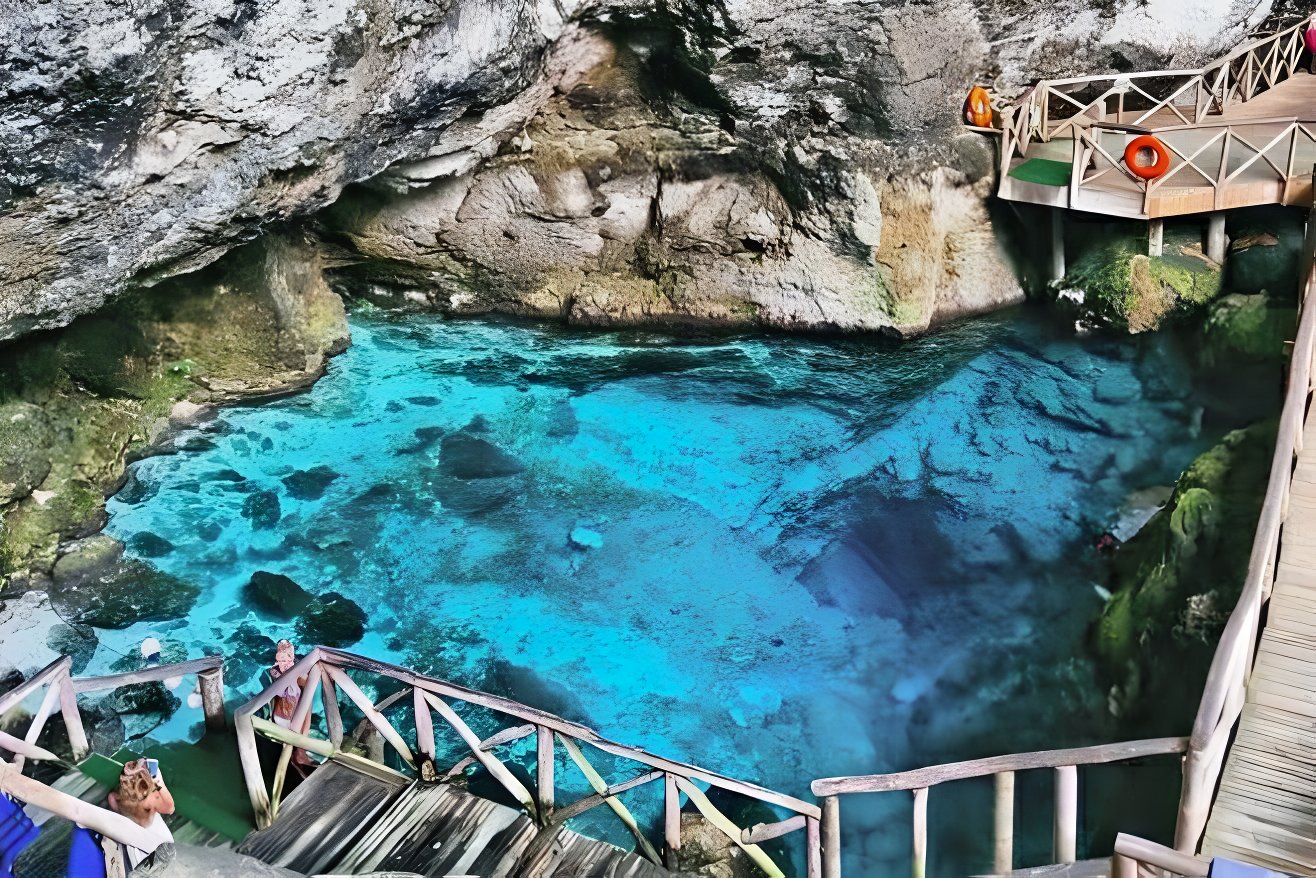 With a magnificent lagoon of crystalline, azure waters at the base of a towering limestone cliff, Hoyo Azul is Punta Cana's most famous cenote. Take a plunge in this natural pool or go on an eco-tour around Hoyo Azul to learn about the Dominican Republic's fascinating ecosystems.
Bavaro Adventure Park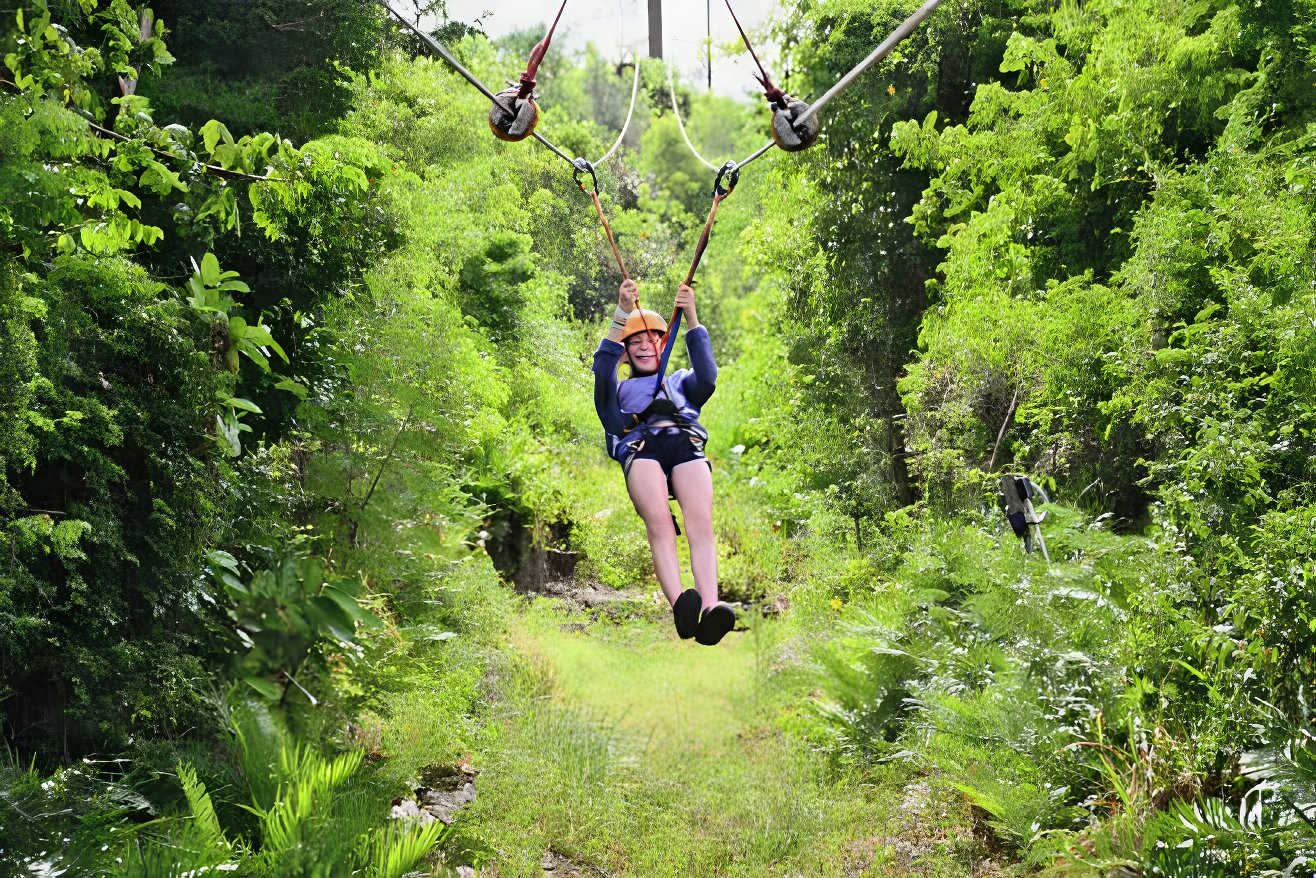 With a flight simulator, a climbing garden, and a waterfall pool among the numerous attractions offered, the park is the newest and best adventure attraction in open-air adventure parks in the world. This park will push you to your boundaries, allowing you to feel the rush of conquering your own obstacles.
Isla Saona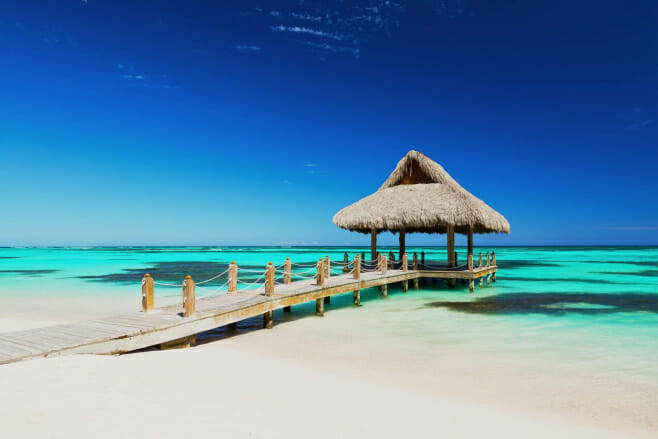 Every day, fleets of catamarans and small motorboats arrive on organized trips from all over the Dominican Republic, making Saona Island a popular tourist destination. This island is recognized for its beaches, and directors have utilized it as an exotic desert island backdrop for movies and advertisements on several occasions.
Luxury Accommodations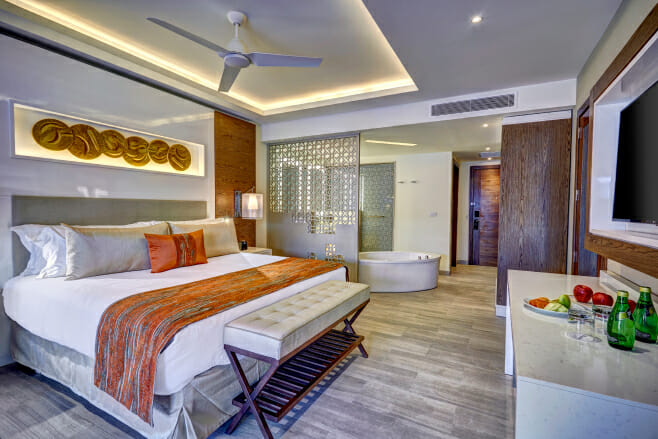 There are 730 rooms with resort and ocean views. With luxury around every corner, expect $160 – $295 as the average price based on per person per night. Rooms include rain showers and exclusively designed DreamBed brand mattresses. Diamond Club upgrade costs approximately $50 per person per night, which includes exclusive beach area and pool, and many more perks.
Want to lock in this gorgeous resort? Follow the button below to enter our free trip giveaway: