Get your sunscreen and favorite podcasts ready, because you're going to be doing a lot of relaxing during your Montego Bay destination wedding week. Clocking in at Jamaica's most popular travel location, Montego Bay and its surrounding natural beauty ensures a truly enchanting experience. Home to adrenaline-pumping watersports and mouthwatering cuisine, these Montego Bay wedding resorts should make your planning list:
Royalton Blue Waters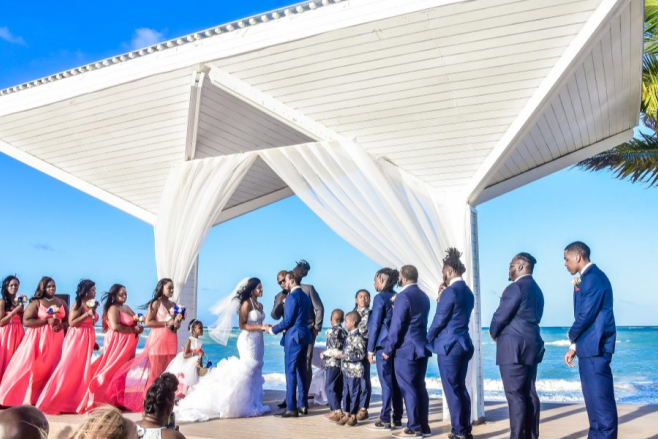 The Royalton Blue Waters in Jamaica is a resort of a younger generation with excellent architecture and stunning cerulean waters to frame a dream wedding destination. The ocean views and tropical comfort offered by a Royalton Blue Waters wedding will impress your guests and they'll be sure to remember your wedding ceremony for years to come. Enjoy the trendy scenery, the private island, and plenty of complete relaxation opportunities.
Grand Palladium Jamaica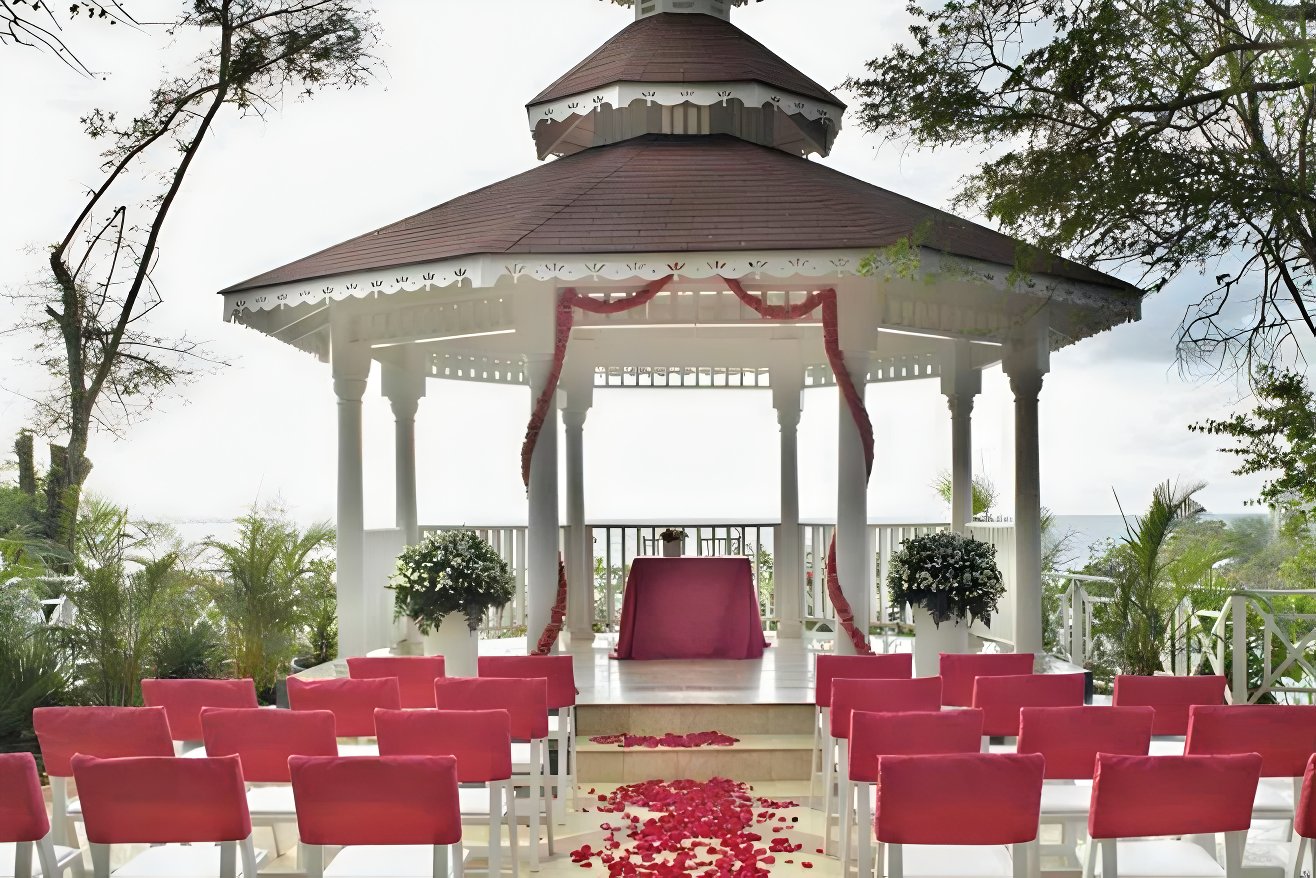 At the Grand Palladium, situated along the calm waters of the northern coast of Jamaica, enjoy the tropical and laid-back island atmosphere. Although this resort is very family-friendly, expect quieter grounds with plenty of leisure opportunities and a romantic wedding destination. Perhaps the heart of this resort is that it features the biggest whirlpool hot tub in Jamaica. With a Grand Palladium Jamaica wedding, in this secluded oasis north of Montego Bay, you will have plenty of time to create endless memories.
Hyatt Ziva Rose Hall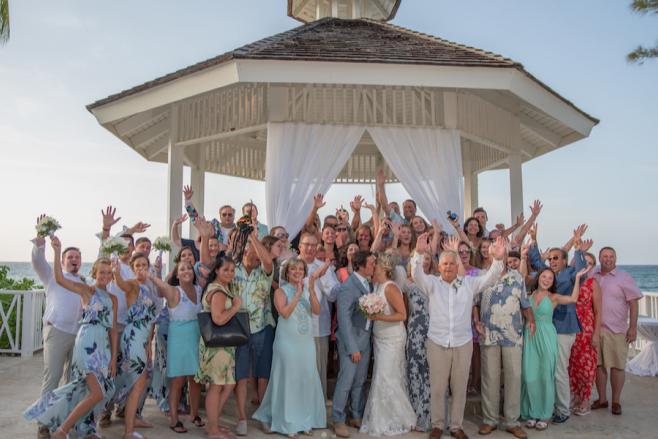 This beautiful resort is just on the outskirts of Montego Bay, making it the ideal location for a lovely wedding destination. To make your stay as relaxing or exciting as you want, the Hyatt Ziva Rose Hall has several different activities. The possibilities for an unforgettable ceremony and a lifetime of memories are infinite, surrounded by beautiful beaches and pools, with amazing food choices. With the Hyatt tag, you can rest assured that you and your wedding guests will enjoy impeccable service for the length of their stay.
Hilton Rose Hall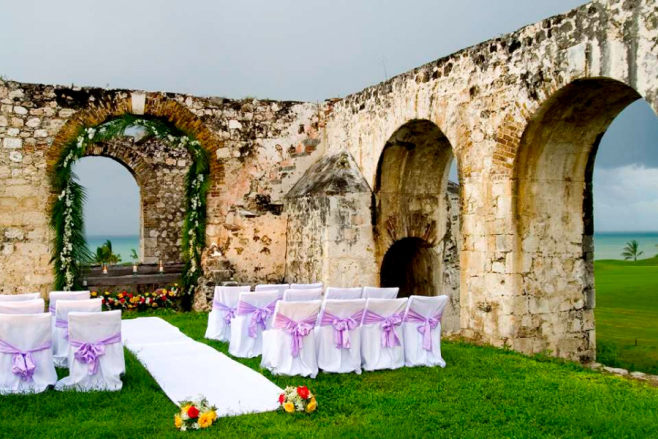 The stunning all-inclusive resort of Hilton Rose Hall has it all with access to a historic property filled with ancient aqueducts, to a world-class waterpark that will please all ages of thrill-seekers. A Hilton Rose Hall wedding ceremony features several venues for a ceremony of any duration, such as the tropically appointed grounds, or the immaculate beach. Guests will enjoy the exquisite dining and the homemade drinks that welcome you around every corner outside the wedding festivities.
Perhaps one of the best parts of Montego Bay? No matter where you choose to host your wedding, you're guaranteed a high-end getaway in one of the most beautiful cities in the Caribbean. With seemingly endless activities and wondrous stretches of pure white sand beaches, it's no question that Montego Bay and its luxurious wedding resorts should be on your radar.
Want to learn more about Jamaica's elegant resorts? Follow the button below to explore our top five-star Jamaica paradises: