On the Yucatan Peninsula, the sprawling hub of Cancun showcases the finest Mexico weddings. From the vibrant Hotel Zone to the secluded Costa Mujeres, this oceanside jewel guarantees luxurious resorts and their accompanying pristine venues. But how expensive are these locations? You'll be impressed to discover the many affordable options available to host your ideal wedding week, all offering exclusive accommodations and amenities.
Majestic Elegance Costa Mujeres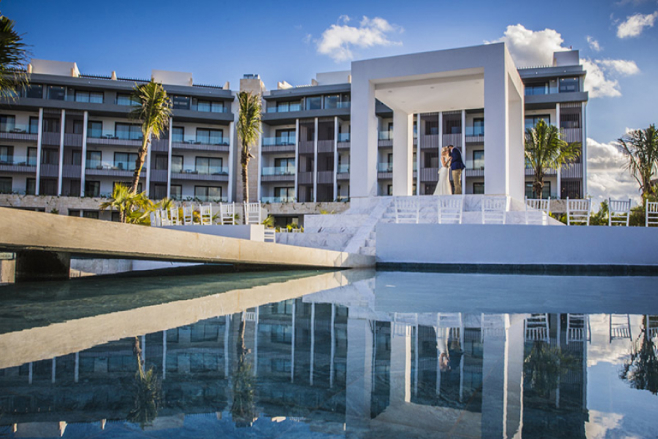 On the beautiful white sands and transparent waters of Costa Mujeres, Majestic Elegance Costa Mujeres offers a budget-friendly stay for wedding couples and their guests. Majestic Elegance Costa Mujeres weddings create a romantic and unforgettable experience, with the finest accommodations and on-site amenities combined with the natural scenery of an exclusive new beach.
Perhaps one of the most economical options in Cancun, this sun-soaked gem offers top-tier wedding packages at affordable prices. Hosting a larger guest list? Majestic has you covered with $1,250 entry-level packages capable of accommodating 60 guests, a bargain when it comes to large destination weddings. If you're traveling with younger guests, our next affordable picks have you covered.
Panama Jack Cancun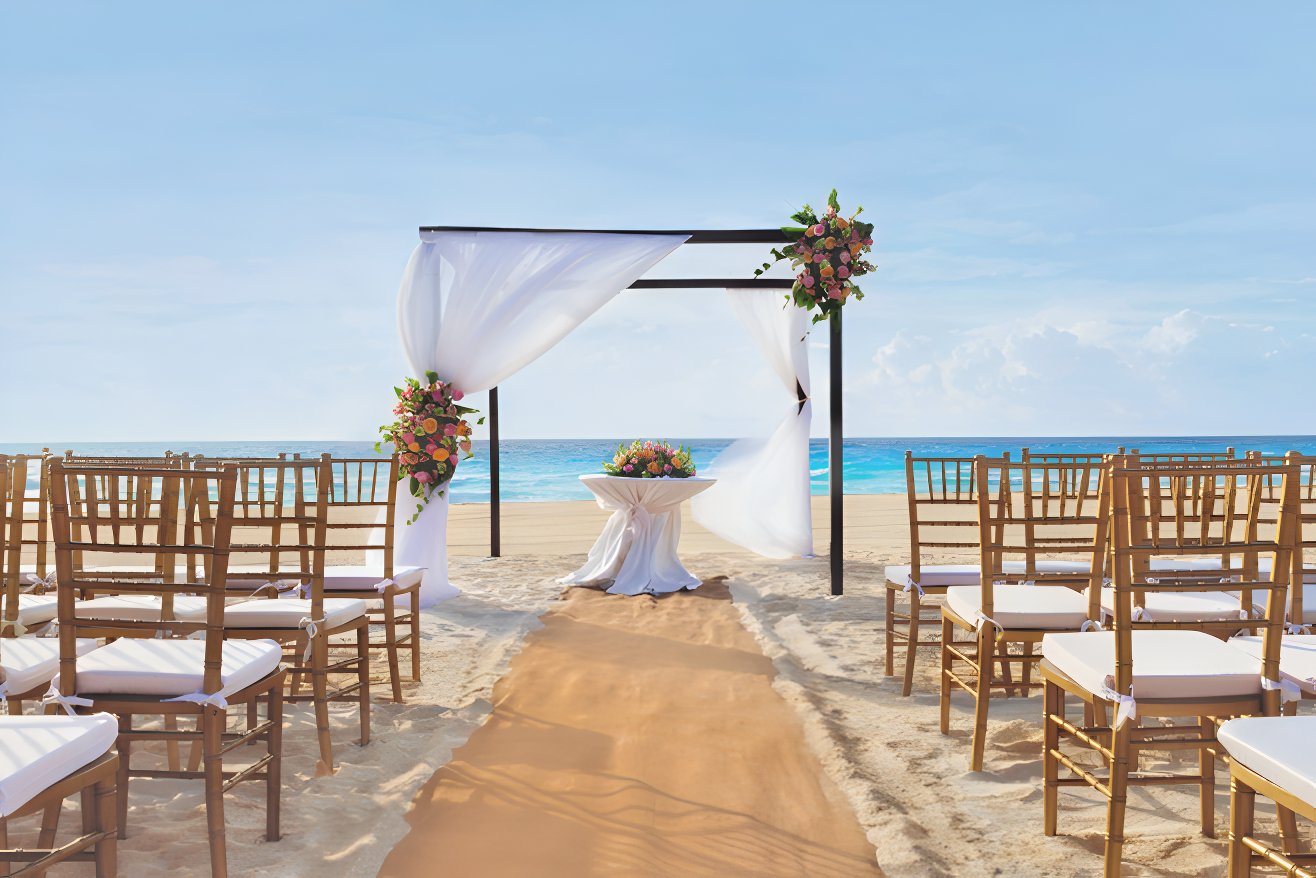 The family-friendly Panama Jack all-inclusive resort sits in Cancun's legendary hotel district. This property is perfect for a destination wedding with a smaller budget, full of endless fun for guests of all ages, resting on a picturesque beachfront. Beyond the wedding ceremony, this newly renovated resort will have endless events, including mini golf and a waterpark for youngsters all at an all-inclusive rate.
Whether you're looking for a complimentary couples-only package or an intimate guest-filled venue, Panama Jack provides couples with many elegant options. Choose from 7 gorgeous venues ranging from an intricately crafted oceanfront gazebo to an immaculate seascape chapel. The entry-level price? A manageable $1,215 that welcomes 10 additional guests. Now, let's journey north up the Hotel Zone to an equally budget-friendly oceanside resort: RIU Palace Las Americas.
RIU Palace Las Americas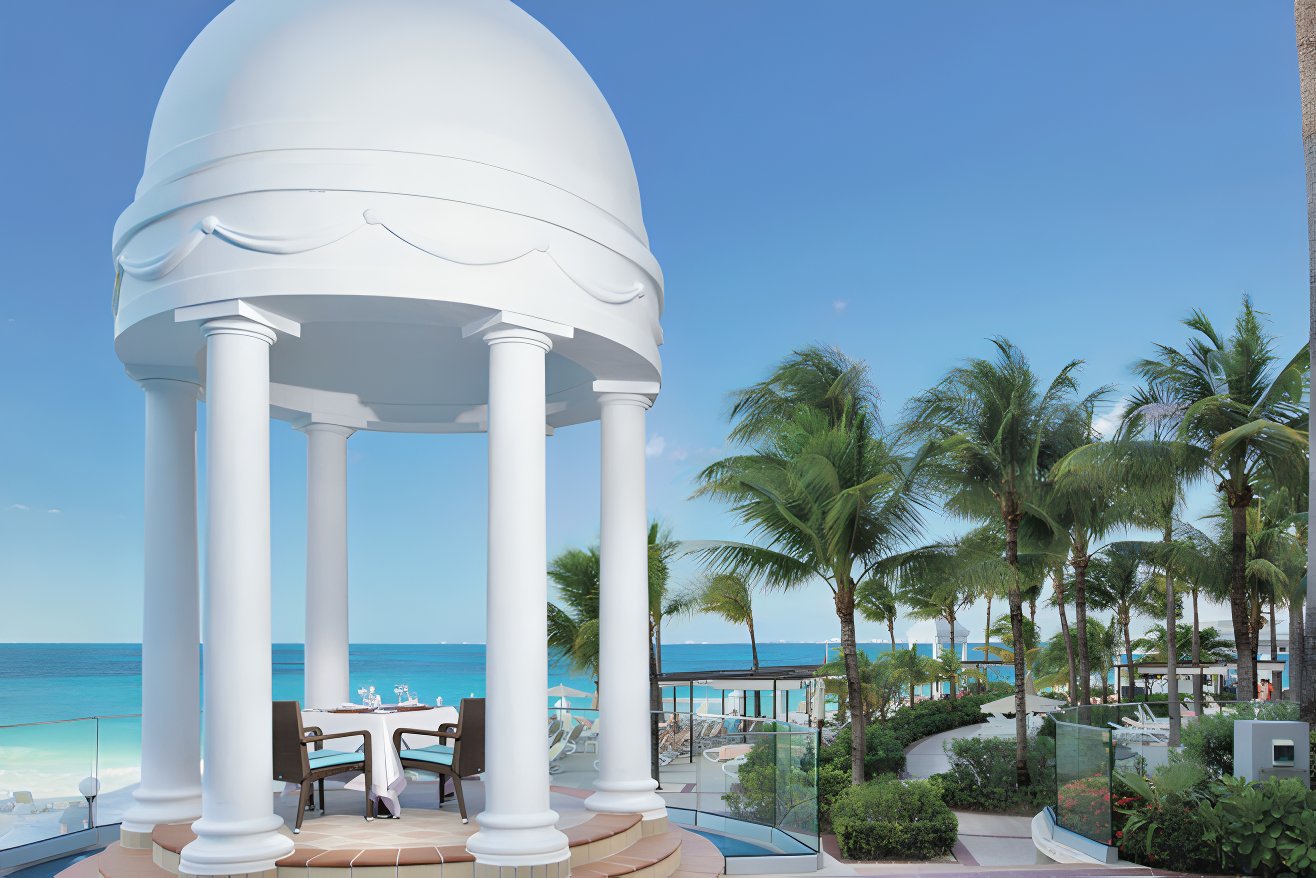 The Caribbean coast of Mexico is a perfect spot for a wedding destination, and the RIU Palace Las Americas will take your breath away. This adult-only resort allows you to have your wedding ceremony on the beach or at the stunning gazebo overlooking the Caribbean Sea and the infinity pool in the velvet sands. Relax at either of the pools on the house, feel one with the beach as the ocean seems to overflow into the infinity pool.
The RIU family has an impressive track record of affordable wedding packages, and RIU Palace Las Americas is no exception. Offering packages from $1,499-$4,699, RIU showcases a selection of customizable ceremony spaces and amenities that fit your budget. To finish off our list, we venture even further north to Dreams Vista Cancun, a popular secluded destination.
Dreams Vista Cancun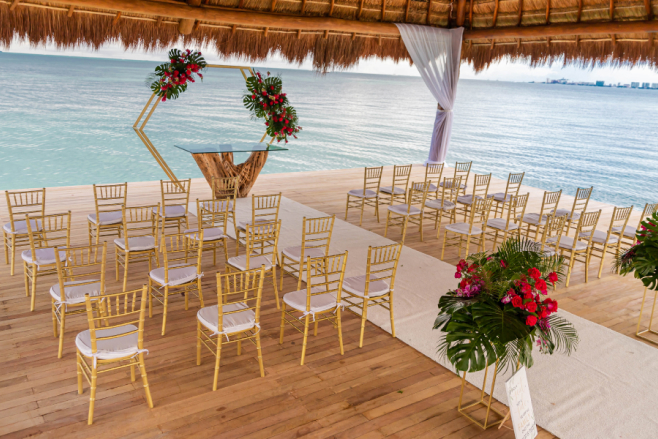 The newly designed Dreams Vista Cancun offers guests an array of nearby attractions, cuisine, and nightlife choices north of Cancun's Hotel Zone. With a sleek style and a tropical feel, the family-friendly resort offers spacious quarters. The Dreams Vista Cancun wedding provides guests with an experience that will make them never want to leave, with the beach just minutes away and ocean views in each suite.
Don't let the luxury room rates fool you. While accommodations may trend upwards, the moldable all-inclusive wedding packages make the resort worth it. With complimentary packages and seemingly endless activities available, Dreams Vista Cancun guarantees an elegant wedding week without breaking the bank.
Your dream Cancun wedding doesn't have to cost an arm and a leg. Garnering budget-friendly wedding packages and all-inclusive amenities, these Destify Top Resorts represent the gold standard in affordable Cancun ceremonies. If you're thinking of hosting a perfect Mexico wedding, consider Cancun for all of your budgetary needs.
Want to learn more about our Destify Top Mexico Resorts? Follow the button below to view more five-star properties: