For brave couples looking to add some excitement beyond your typical wedding shoot, there are tons of fun and creative ways to take photos beyond your common "prom" posing. If you're having a destination wedding you already have the luxury of having beautiful and unique scenery built into your special day, so why not utilize it to the max? In this post we'll give you a bunch of inspiration for your special day, tips to get photos everyone will remember, and highlight the infamous "trash the dress" photoshoot.
Our cover photo above features Tony and Chelsea, from our Best Destination Wedding Contest of 2017. You can find out more about them at the end of this article.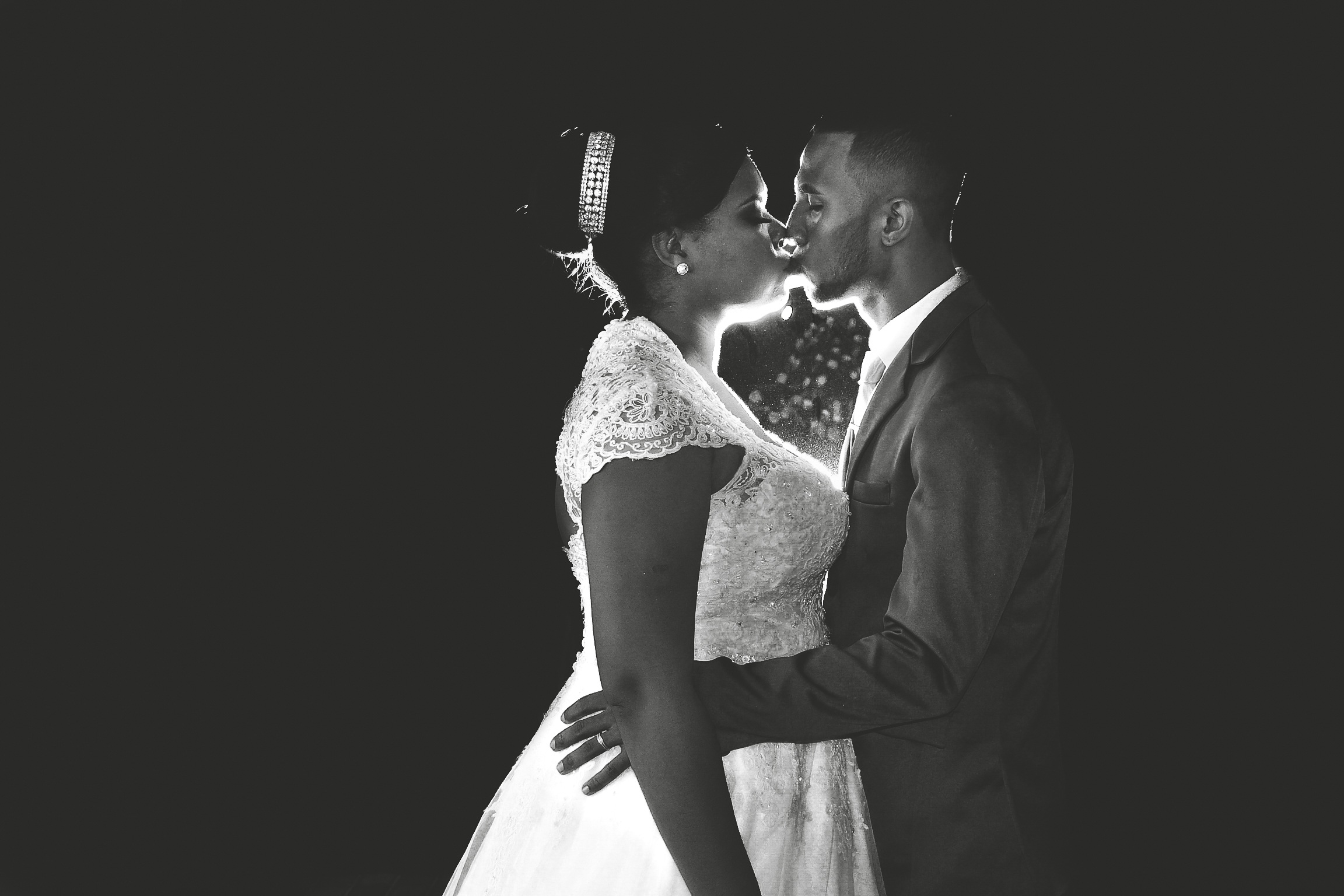 Let Loose and Have Fun!
If you're having a destination wedding the chances are you're betting on having a fun and relaxed time while you're there. This can easily be extended to your wedding photo shoot. Think about the characteristics of you and your partner and try to apply that while taking photos. Are you both always cracking each other up with jokes? Take some humorous shots to reflect this. Some setups include being naughty (kissing) around the younger guests or taking advantage of props. Did someone say fake mustaches? You'll often get the best photos when your photographer focuses on candidness, catching genuine moments of laughter or tears.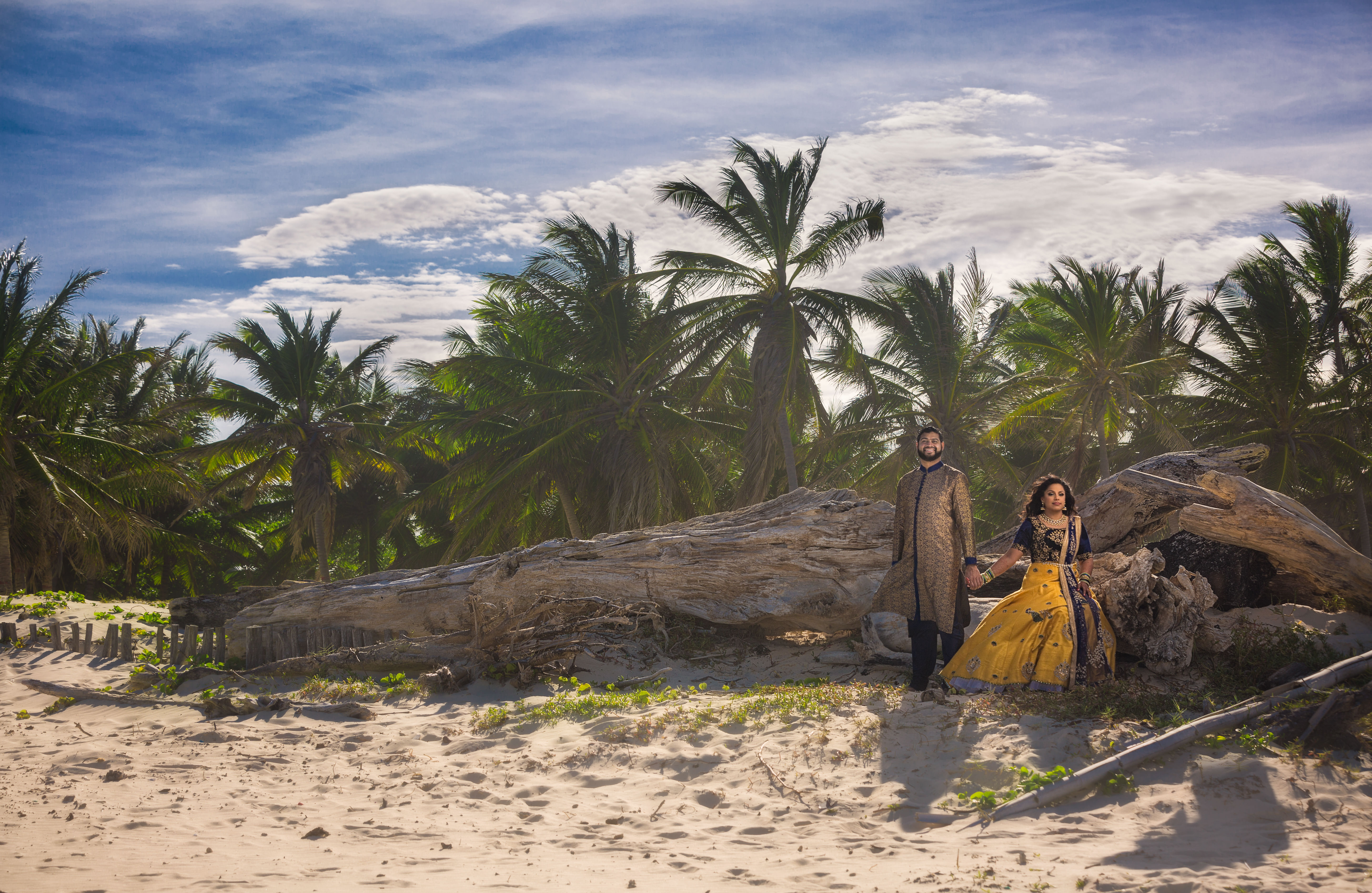 What does your location have to offer you? If you're on the beach, take advantage of driftwood to look like royalty surveying your kingdom. Take your classic ring photos up a notch, zoomed in and resting on seashells or coconuts. Other great photos happen when the newlyweds are kissing as fireworks explode in the background, creating sensory-overload on camera.
A great thing about hosting your wedding at an all-inclusive resort is the number of extra services they offer, which can make for amazing photos. If you think sparklers sound awesome during that first dance, just wait until you see how they show up in pictures. It wouldn't be a destination wedding without a party, and confetti could add to the festivities as you exit down the aisle at the end of the ceremony. Think of it as an upgrade to a rice toss, plus the results will be colorful and lively.
Show Off Your Bridal Party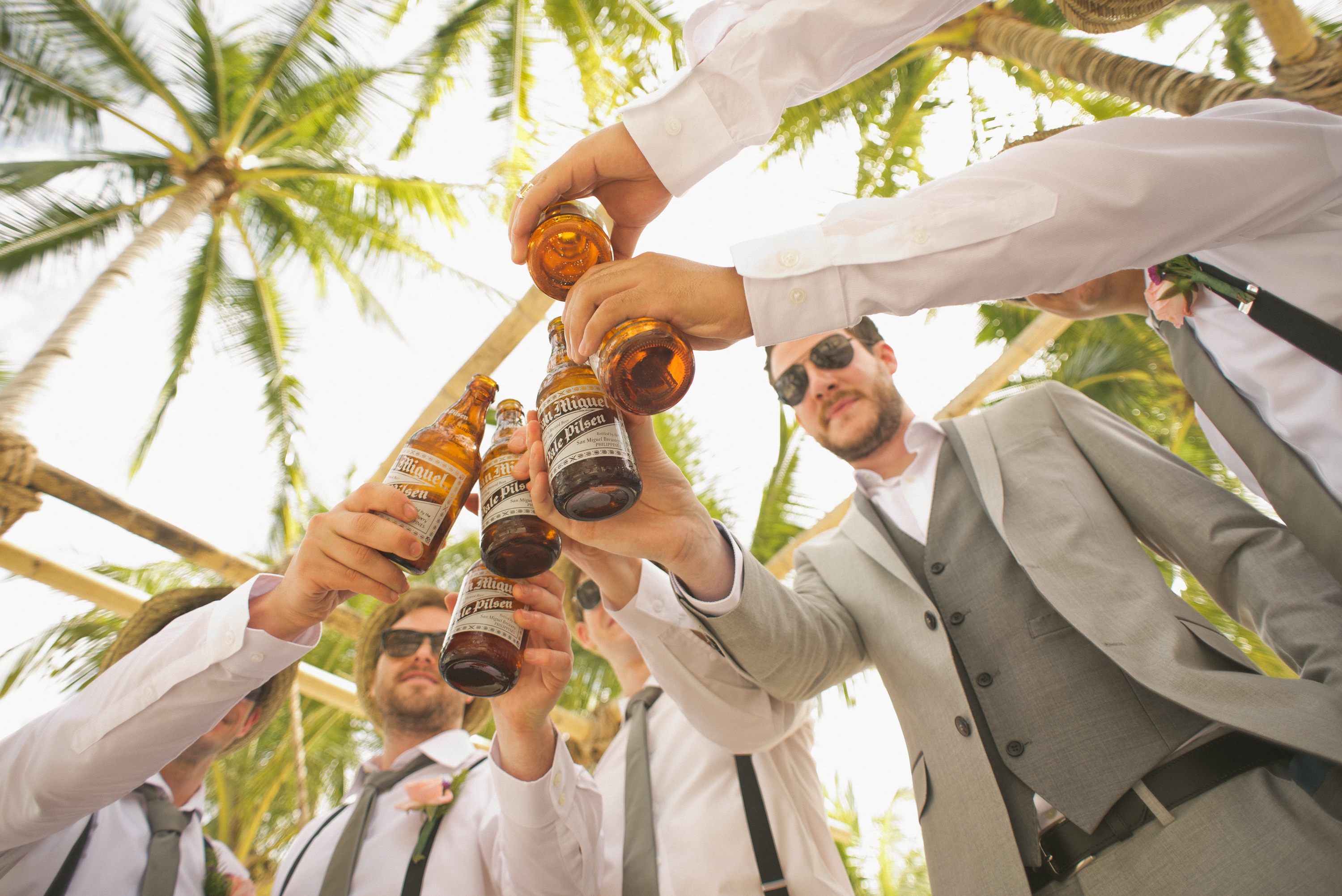 Think about some unique ways you can use your bridal party and location. Low-to-the-ground shots of bridesmaids and groomsmen cheers-ing with champagne flutes or beers, as sun rays shine down in the background, can make for epic shots. Your compadres may be matchy-matchy or mismatching-ly quirky, either way, let the photos do the talking. See if they have any ideas. If they've got swagger let them show it off, just be sure to get their good sides.
Remember that these are some of your closest loved ones! One of the rewards for participating in your special day is the opportunity to be a part of some spectacular photos, and trust us when we say everyone will cherish these photos forever. Plus, getting creative with the groomsmen and the bridesmaids can be a great stress reliever before the big ceremony.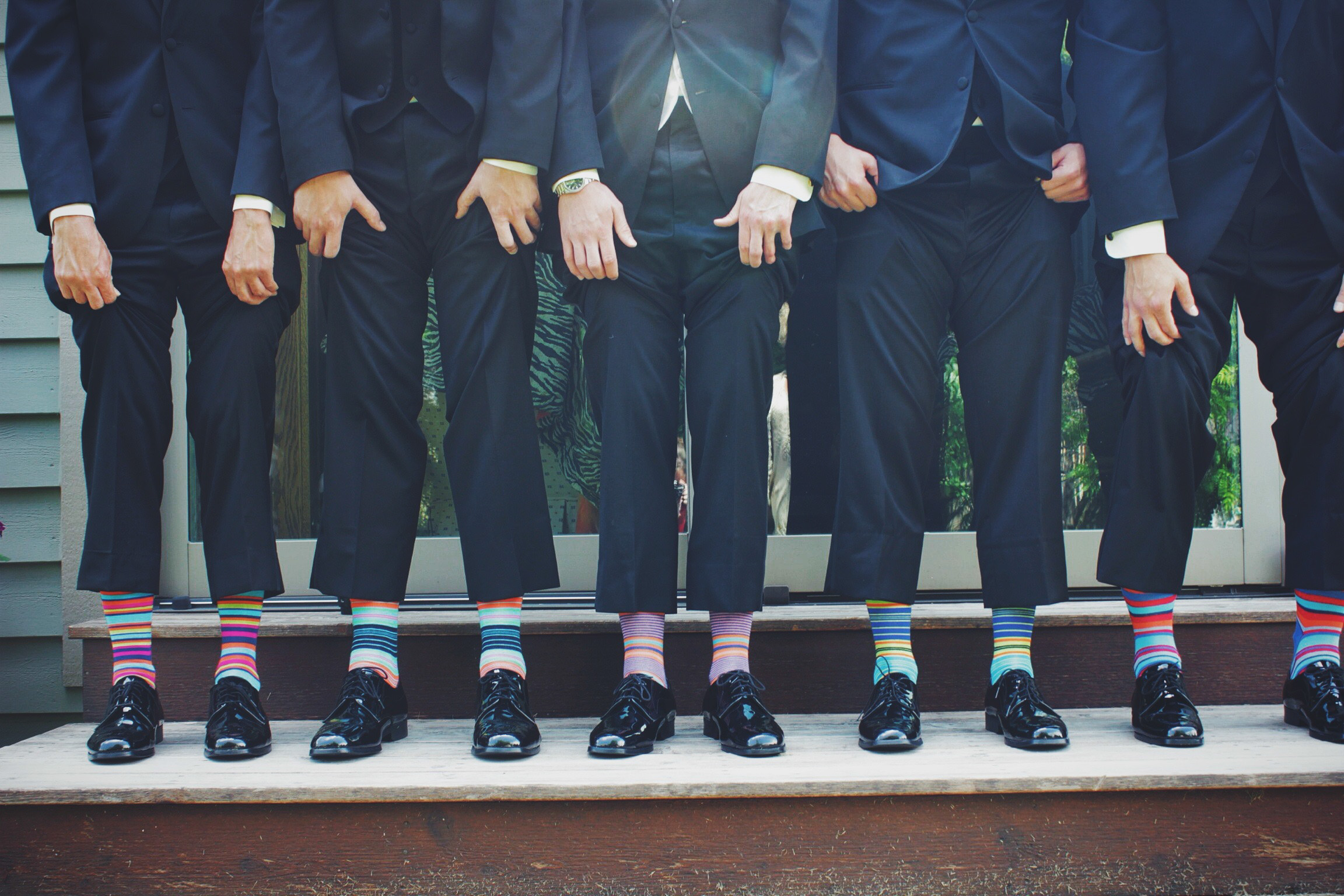 Trash the Dress
Okay, but what if you're not afraid of getting a little down and dirty for the most spectacular pictures? We mean the pictures everyone will be talking about and sharing! That's right, you're considering a "trash the dress" shoot. These photoshoots can involve everything from sensational pictures in aquariums to standing tall amongst crashing waves in the ocean. Other "TTD" shoots have even included making out in the wet sand with the love of your life, the creativity is really up to you. Hosting a destination wedding may have already meant you purchased a more casual dress, or one that's easier to let go of it gets a little damaged. The main idea of a trash the dress shoot is the idea that you're creating something truly memorable by shedding the worry and stress that came with planning your wedding.
The key to taking a great "trash the dress" photoshoot, along with a unique photoshoot in general, is finding the right photographer. If your resort is offering a photographer as part of your package do some research on the company and reach out to the vendor personally to learn more about their services. Find out if they offer TTD shoots and if they don't you can likely find another photographer who does, even if they didn't shoot your wedding. There are endless amounts of inspiration online if you search for "creative wedding photos".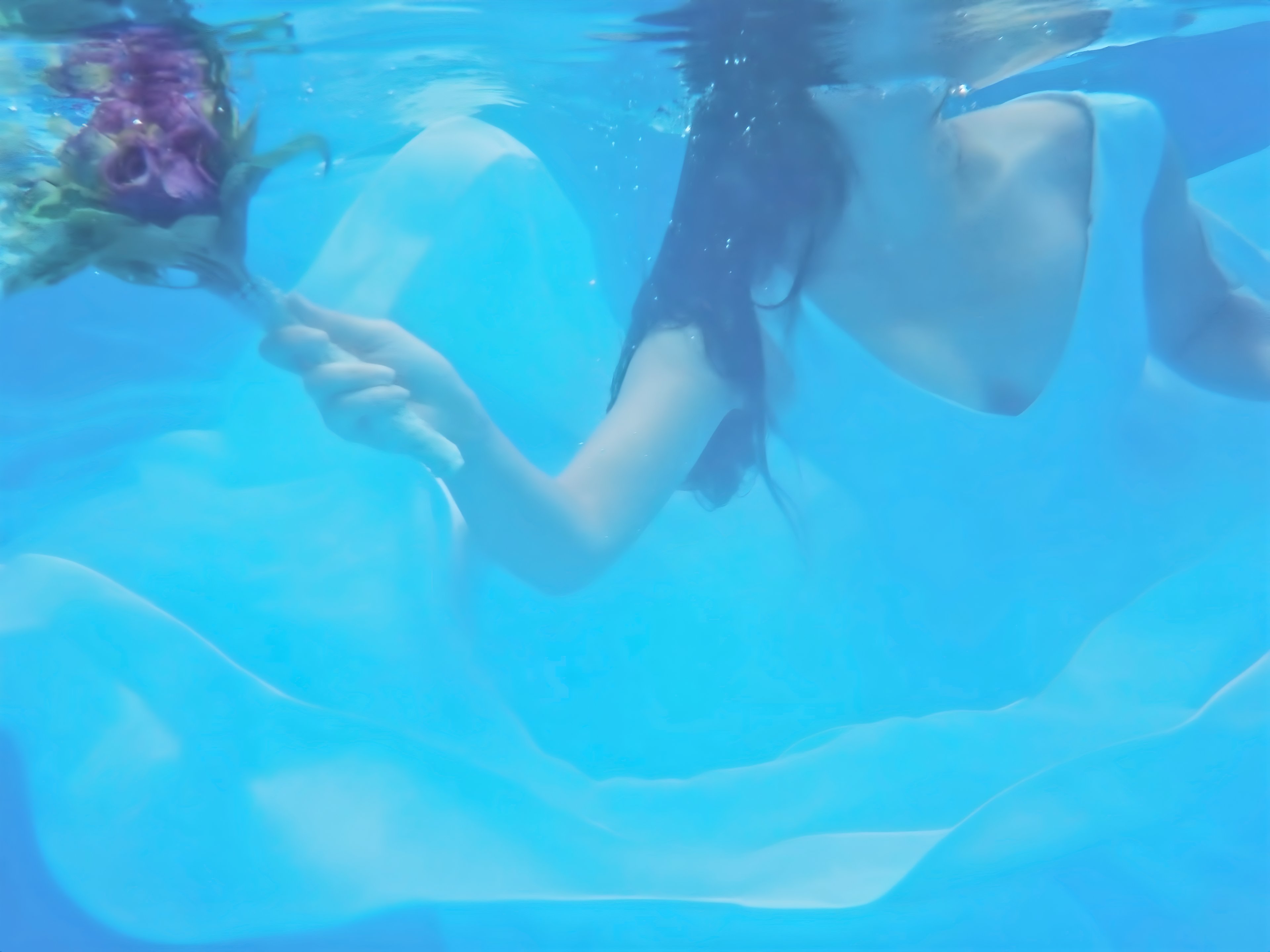 It's important (and should be fun) to consider how you can inject online inspiration into your own wedding party's vibe. Ask your parents what kind of photos they would want to own, and then ask your bridal party too. Wedding photos literally last a lifetime, so make them as special as you possibly can. Think outside the box and take some pictures specifically for certain loved ones, or even a "Thank You" picture to send out later after your wedding. With a destination wedding, you're sure to have stunning scenery built into your photoshoot, radiating beauty that only you and your partner can add too.
To see more creative wedding photo inspiration check out Tony and Chelsea, one of the prize-winning couples of our recent Best Destination Wedding of 2017 contest. Together with their photographer, they submitted some stunning underwater photos that brought new life to the phrase, "trash the dress".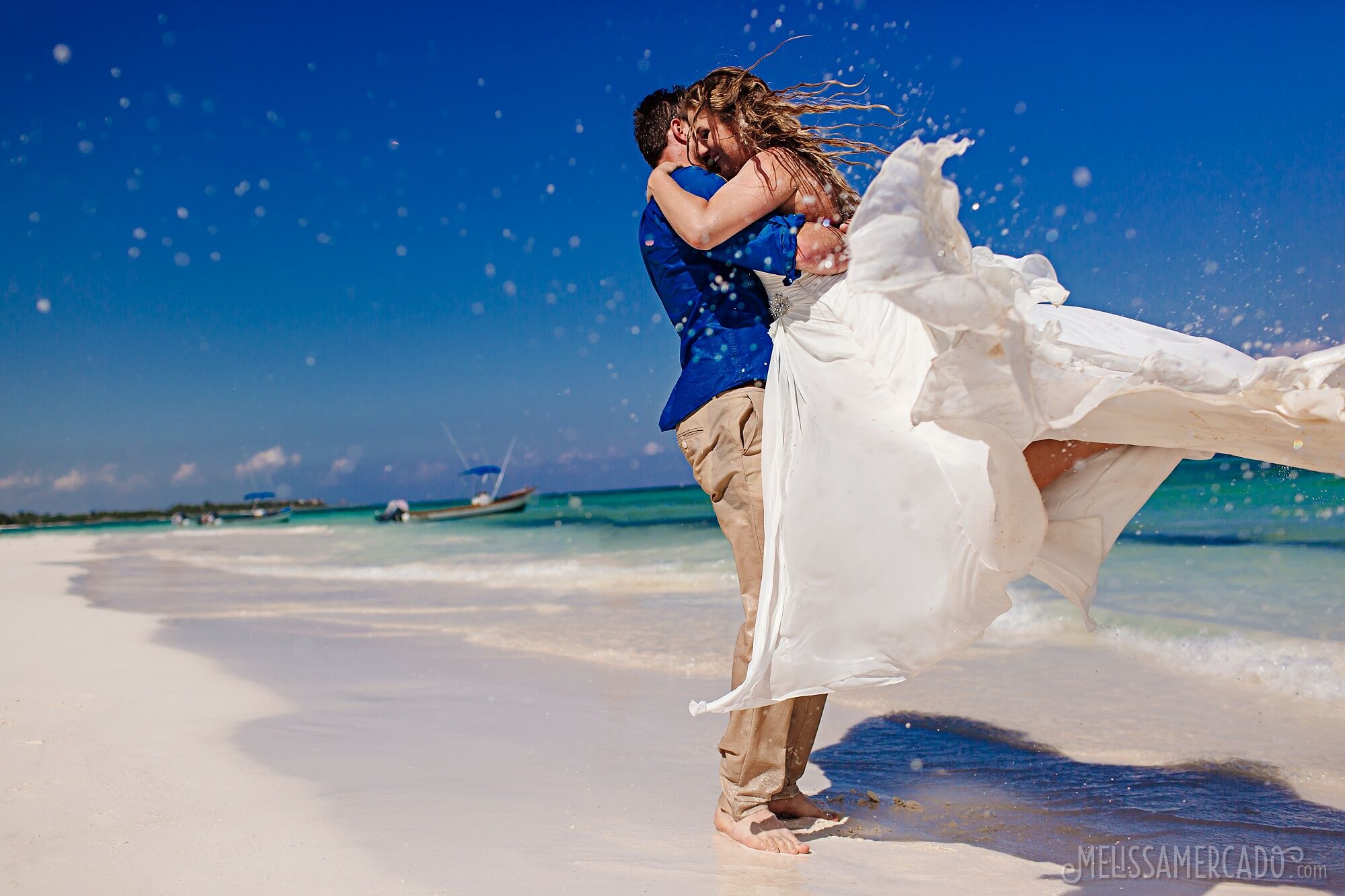 Tony and Chelsea