One of our more popular destination wedding resources, the timeline, gets it's very own printable checklist in today's blog post. The timeline covers some of the more important things that happen during your typical planning process. Please note that not every destination wedding is planned over a year; some couples expedite the process and others plan with years in advance.
You can use the original interactive timeline tool here: Destination Wedding Timeline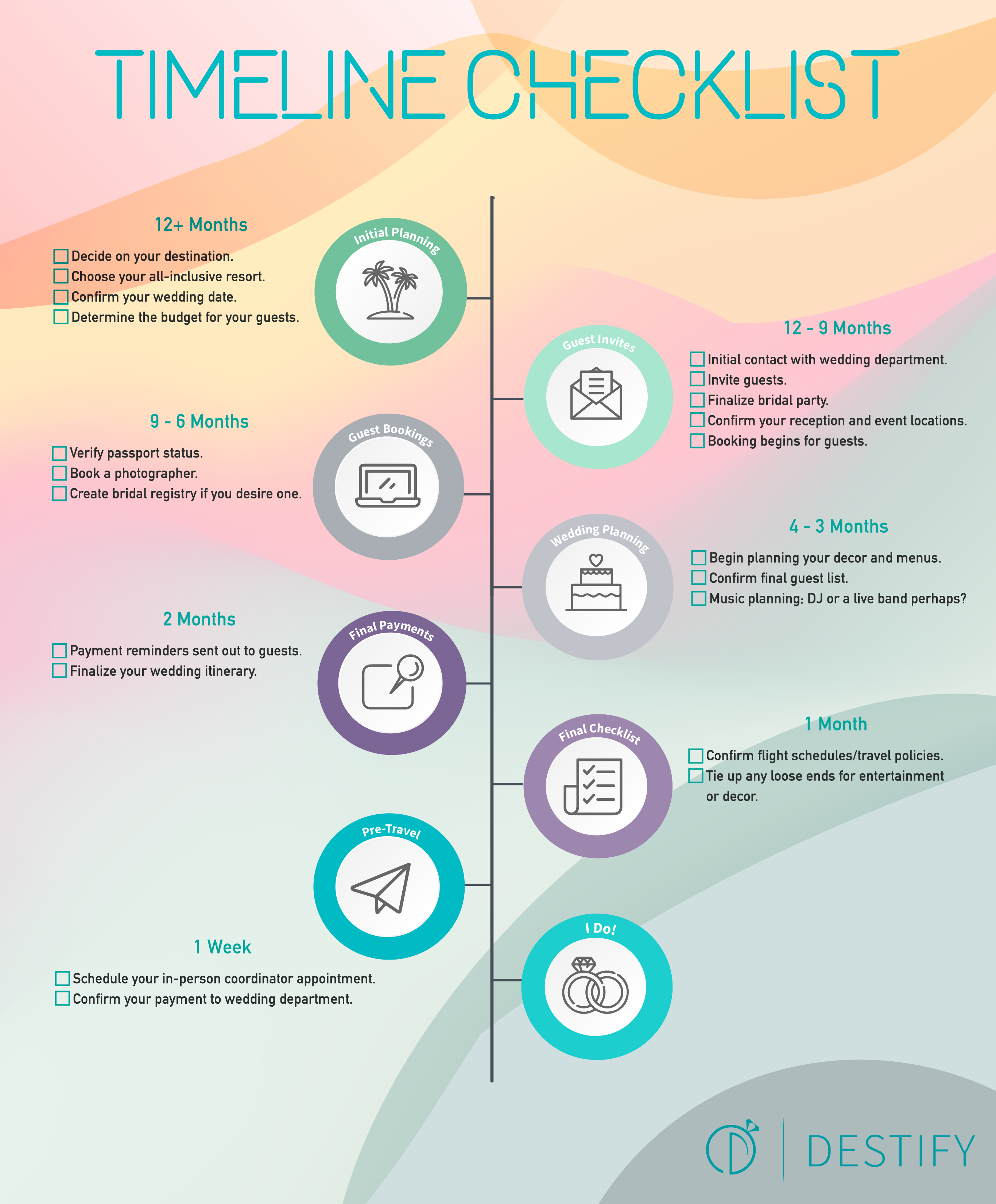 Get a printable PDF version here.
And you can view all of our handy destination wedding checklists here.