What is a destination wedding week itinerary? It's the luxury you have by hosting a weeklong wedding at a beautiful all-inclusive resort, where you can host multiple events throughout your vacation. Since many of your guests will be traveling and staying (on average) at least 3 nights, as a couple you have the unique ability to host multiple events over this time period. Follow below for some fun advice and event planning for creating a wedding week itinerary:
Welcome Parties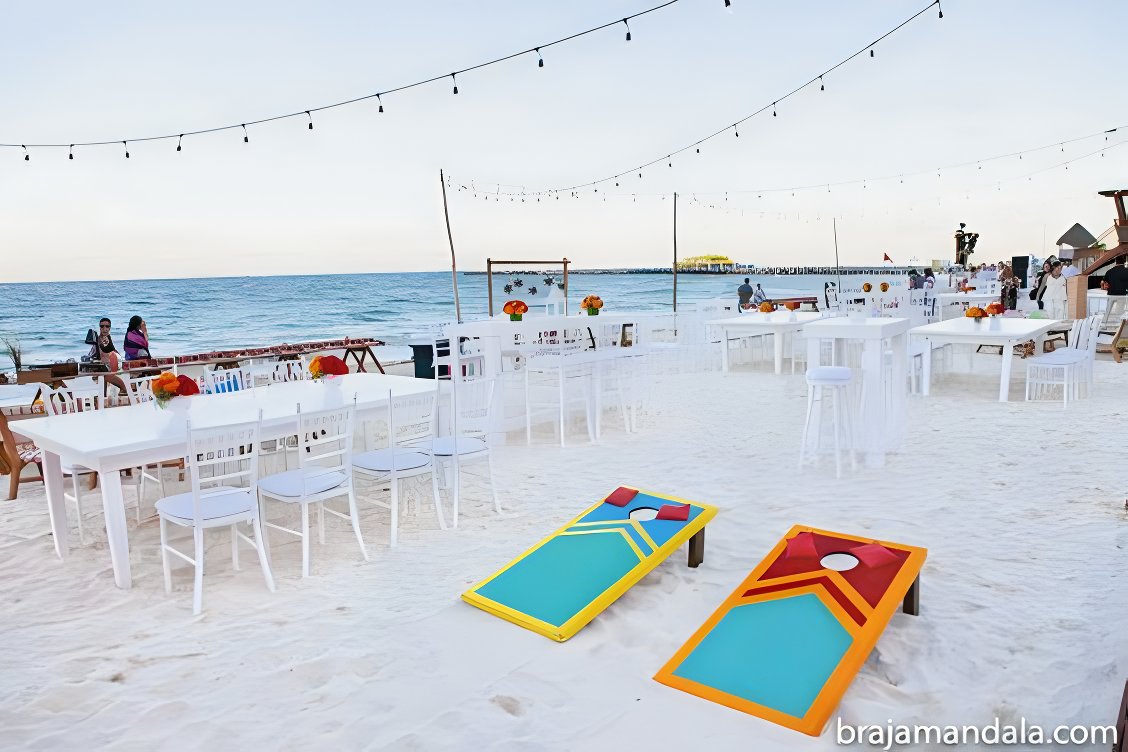 This could be your welcome party.
We often see that our Destify Couples choose to host a welcome party on the night that the majority of their guests arrive. We've seen it all, from beach bonfires to cocktail hours with passed appetizers. In fact, your wedding package may even include the welcome party in the initial package cost. Welcome parties are the perfect way to introduce family and friends from near and far, and will set the vibe for your wedding so you'll have more time to enjoy it!
Excursions and Tours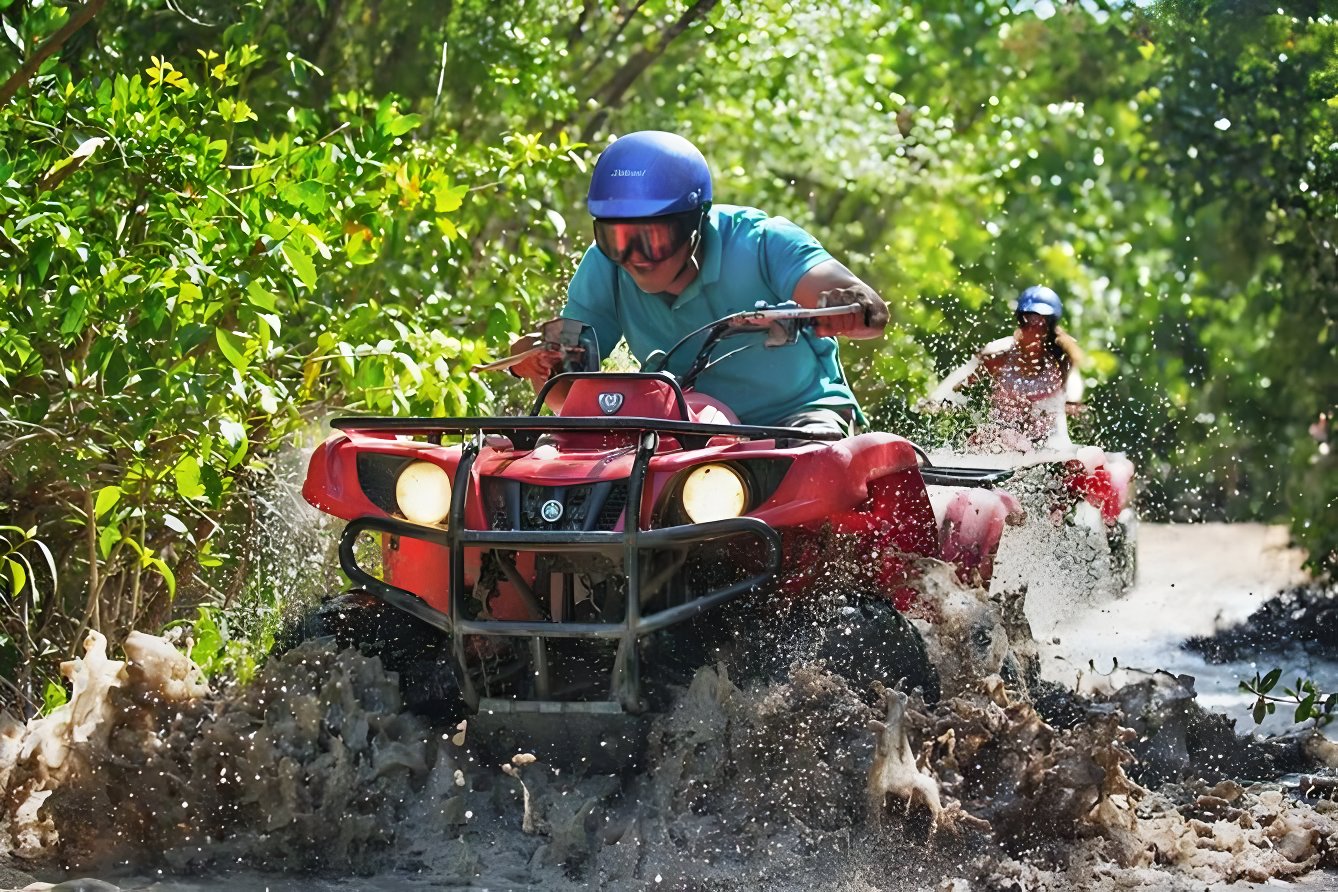 An ATV Tour in Punta Cana.
For the more adventurous members of your wedding party, you can opt to host an excursion. Couples will make this event optional, which offers a casual approach for guests to join. You will want to leave some wiggle room with your event planning, as many guests will simply want to enjoy their downtime at the resort. Excursion opportunities vary by destination, but you can choose from common ones like snorkeling trips, zipline tours, ATV expeditions, hiking trails, cenote swims, or even a scenic sunset catamaran cruise. Work with your concierge to secure a great group deal, or research excursion vendors directly.
Foam Pool Parties and Themed Nights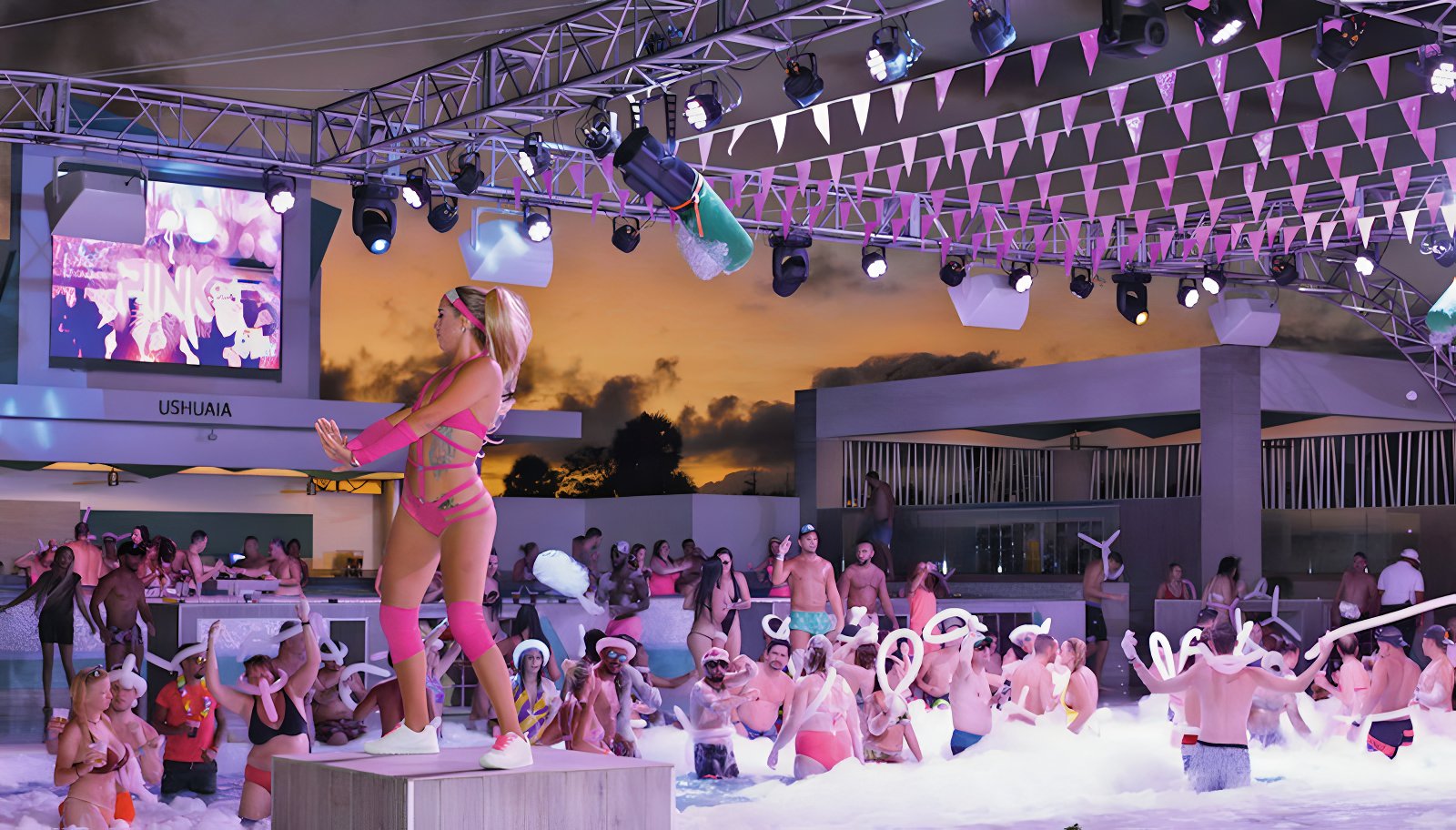 A scene from a RIU pool party.
Your all-inclusive resort will have a daily entertainment program, which may include unique activities like wildlife meet and greets, tequila or rum tastings, and wild pool parties. Take the collection of RIU Resorts as an example, which has begun rapidly revamping their pool party programming, and now offer exciting weekly events. Find an event you'd like to partake in once you're at your resort, then add it to your itinerary and see which guests show up. The best part, it's free!
Cocktail Hour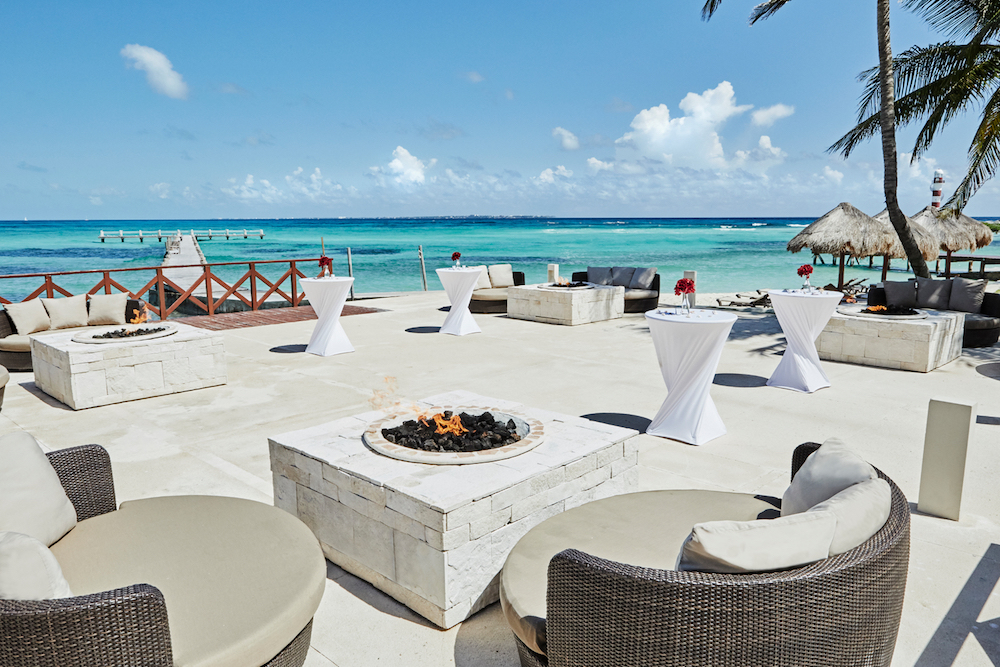 A terrace perfect for cocktail hours, at Hyatt Ziva Cancun.
With your wedding package, you'll likely have a cocktail hour included. This is most often directly after your ceremony. Guests will enjoy light snacks and drinks, while the couple takes some time to partake in more wedding photography. Join them after and get the party started for the reception! Cocktail hours, menus, and entertainment vary by resort, but you can even opt for live musicians to play during this event.
Receptions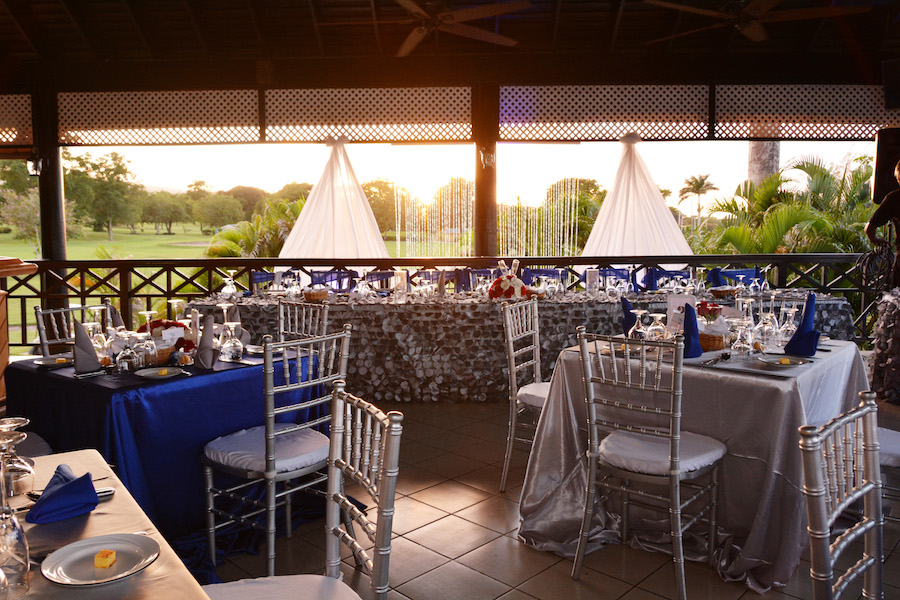 Depending on your selected wedding package, you may have either a private reception or a semi-private reception. A semi-private reception is usually a marked off area of one of the resort's restaurants. Of course, a private reception can also be booked at an additional charge in case your package didn't include it.
Want to continue your wedding planning research? Utilize our "Why All-inclusive Guide":