Today on the blog we're featuring 5 Montego Bay wedding resorts, ideal for your destination wedding. Located amongst a hot tourist hub of Jamaica, couples can expect picturesque beaches and scenic sunset views. At each of the resorts below, guests will be treated to delicious dining, fun pool scenes, and so much more:
Iberostar Grand Hotel Rose Hall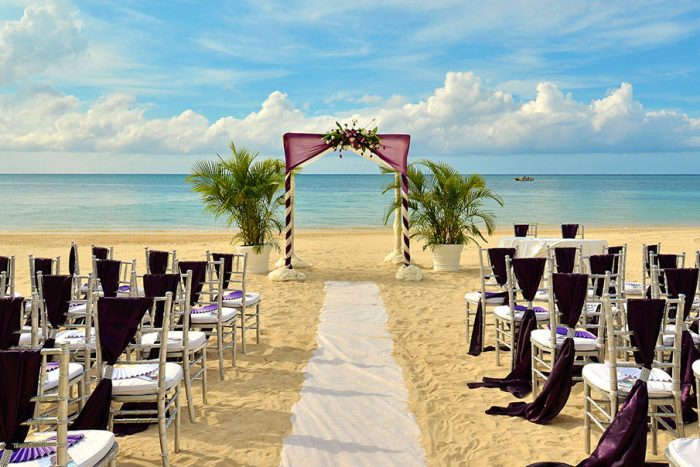 Iberostar Grand Rose Hall
This idyllic resort offers luxury around every corner, tucked away between the sea and rolling mountains of Jamaica. A destination wedding here would be one with a laid-back and mellow atmosphere, and each guest will experience the ultimate in pampering, with amenities that include butler service and several pools to explore.
Wedding couples have plenty to choose from at the Iberostar Grand Rose Hall resort, like extravagant wedding packages and decor options. There are also unique venue options like the domed interior lobby, or the oceanview lobby terrace, and of course, the beautiful beachfront.
Luxury Bahia Principe Runaway Wedding Resort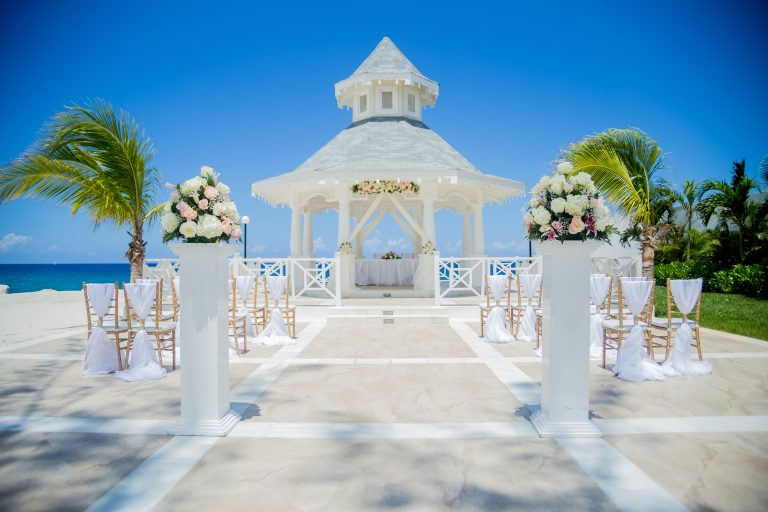 Luxury Bahia Principe Runaway
For budget-conscious wedding couples who still want the complete package, consider the Luxury Bahia Principe Runaway wedding resort, just outside of Montego Bay. Wedding package options are economical and include everything needed to have a beautiful ceremony and reception.
The resort is expansive and sprawling, featuring a stunning oceanfront location. Couples will love the colonial decor and traditional wedding gazebos. But your guests may have the most fun, with access to a Ska Disco and Caribbean music nightly, and further exchange privileges with the Grand Bahia next door, featuring more beaches, pools, restaurants, and bars.
RIU Montego Bay Wedding Resort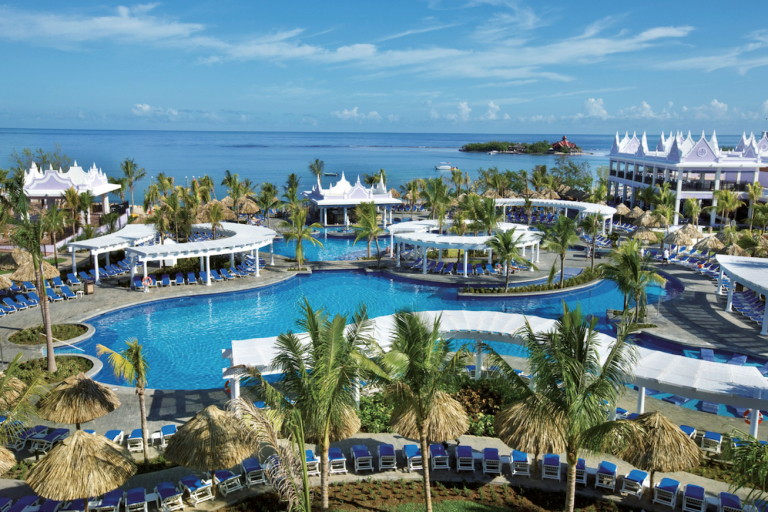 RIU Montego Bay Wedding Resort
Reopening at the end of this year, guests of RIU Montego Bay Wedding Resort can expect a completely revamped resort. The renovations include contemporary new designs, new room wings, and will now be an adults-only all-inclusive resort! All across the resort grounds, there are over 450,000 square feet of lush gardens to enjoy.
Wedding couples can choose between gazebo or beach ceremony venues, and multiple packages that cover a variety of decor options and the number of guests they welcome. The calm water just offshore is inviting to all swimmers, and once you're ready there are countless restaurants to explore.
Royalton White Sands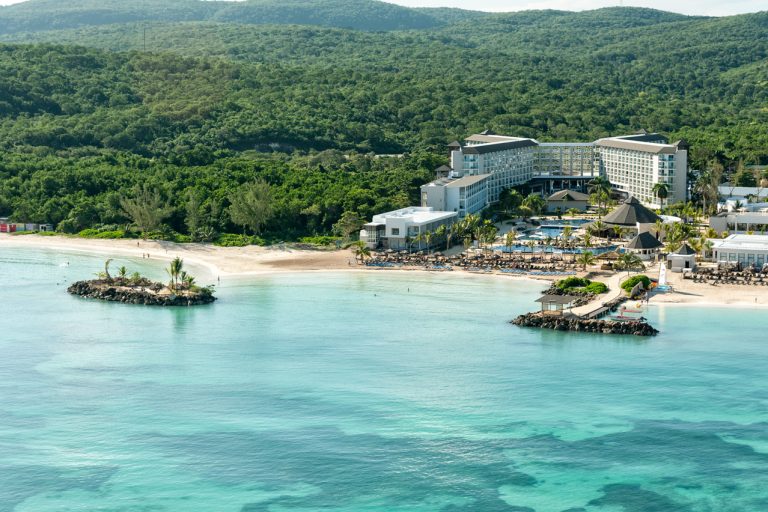 Royalton White Sands
Royalton White Sands offers a luxurious wedding resort for contemporary couples. There is so much to explore, and should you choose the resort, guests have further access to the facilities at neighboring Royalton Blue Waters. Throughout the resort grounds vacations will be treated to a mixture of modern and tropical surroundings.
Royalton weddings are designed to give couples as little or as much as they would like during their destination wedding. Ceremony venues include a beach club, garden gazebo, or even a manmade island. Even the entry-level package is stacked with inclusions and welcomes 10 guests and a complete semi-private reception.
Secrets Wild Orchid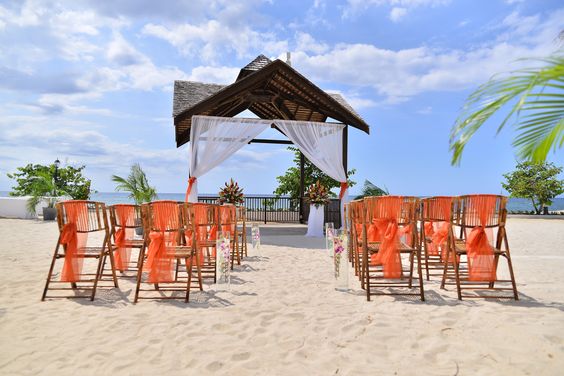 Secrets Wild Orchid
For adults who want a mature atmosphere amongst a stunning location, consider Secrets Wild Orchid. Situated on its own private peninsula, guests will have jaw-dropping ocean views from nearly any point on the property. And with the Secrets brand comes elegant wedding inclusions and romance around every corner.
Beyond the wedding ceremony venues, like the overwater gazebos or manicured gardens, there are tons more to explore. You can delight in the live swing music bar, or hit the martini lounge before dinner. Guests also have full access to neighboring Secrets St. James for more adults-only facilities to enjoy.
Want to explore more of Montego Bay? Follow the button below to see more all-inclusive resorts in the area: