Cancun is one of the most popular options for destination weddings, and if you want to have a wedding with over 200 guests, it is one of the best options. Destination weddings to Cancun have always been popular, even before destination weddings became the leading sector of the wedding industry. This means that there are many hotels and resorts in Cancun that are equipped to handle massive weddings of over 200 people. While most destination weddings will not be this big, there are those select few that will be.
Since Cancun is easily accessible to many people, you should expect that there will be more people RSVPing to your wedding here – plus, it gives everyone a chance to relax and enjoy themselves. As such, there is some pressure on people to plan an absolutely gorgeous wedding. After all, most people will be spending more money than they would attend a local wedding, so a proper vacation is in order.
Thankfully, there are plentiful options that include all-inclusive wedding packages, amenities, and perks that your guests could only dream about before now.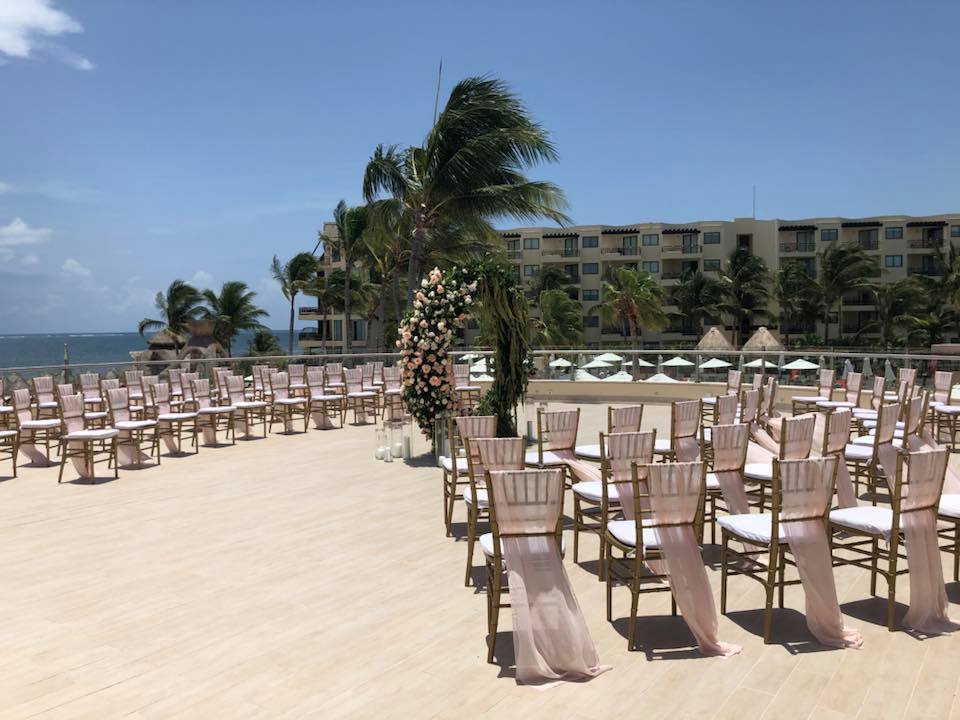 Dreams Riviera Cancun
Things To Consider When Planning A Cancun Destination Wedding For 200 Guests
If you are trying to plan a Cancun destination wedding for over 200 guests, there are some basic things you may want to go over. Primarily, you want to ensure that the venue you choose will be big enough for your wedding party and guests to enjoy yourselves. This means that there is enough room for the ceremony and the reception as well for your guests to stay at the hotel. For Cancun destination weddings, there are properties that can hold over 1,000 people, so this should not be a problem if you book early.
Still, there are some questions that you may want to ask of your guest lists – namely, how do they want to travel? Will they bring children? Do they want to drink by the pool or go hiking? Are they older people who may not like something near a lot of noise or will they want a nightclub onsite? Once you have established your numbers and answered these questions, you may also want to think about transportation. Thankfully, Cancun is a fairly easy area to travel too, with plenty of flights available at economical rates.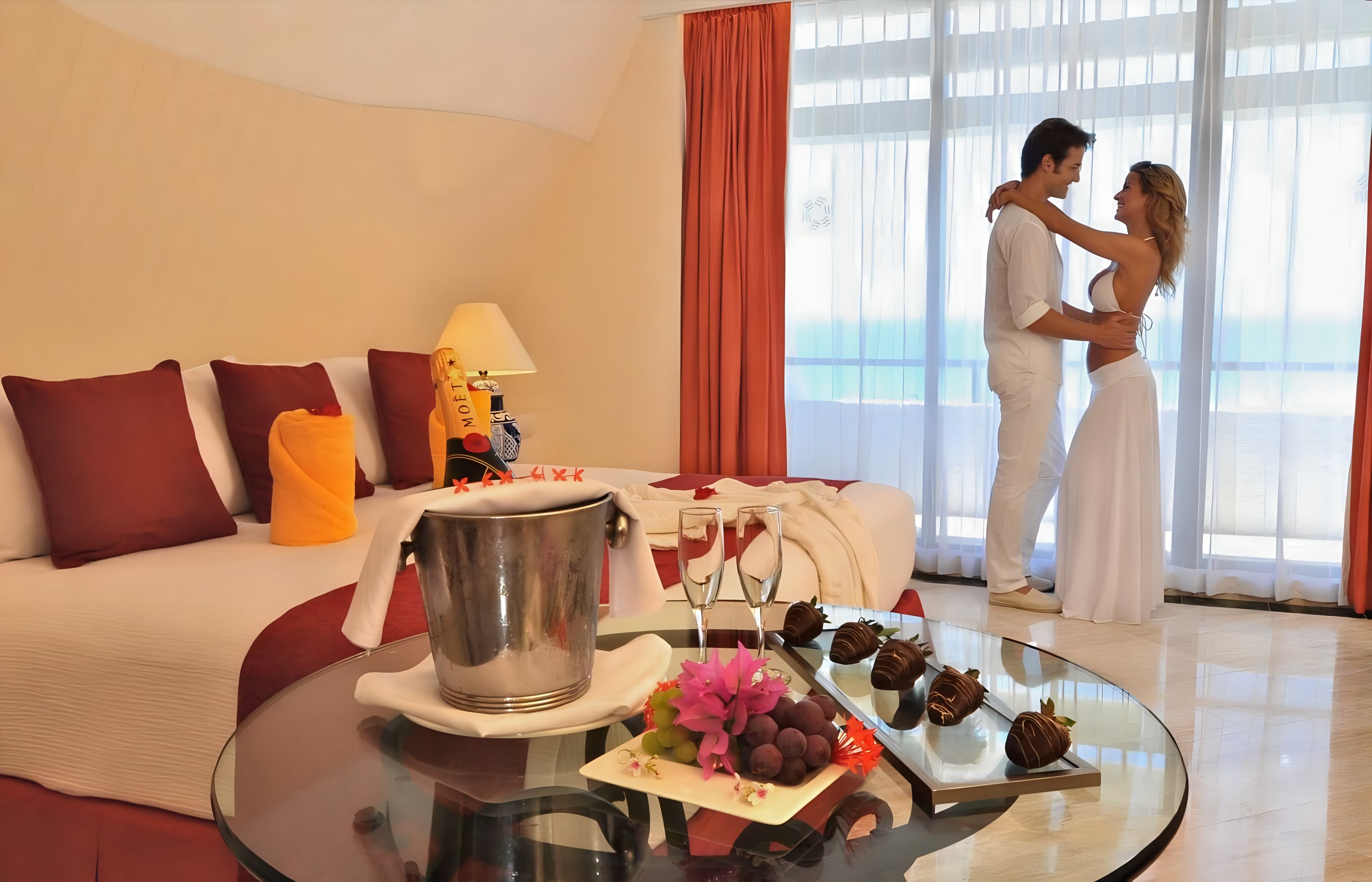 Cancun, Mexico Wedding Venues
Once you have selected a wedding location (in this case, Cancun), the next step for you is to find the right venue to house your special day. You want to think about how it looks, how accessible it is, and how many people it can hold. You can do a bunch of homework (or we can help) to find the top venue in Cancun – and there are certainly plenty of options. If you are looking for the best Cancun wedding venue for over 200 guests, look no further – we have narrowed down some of the options.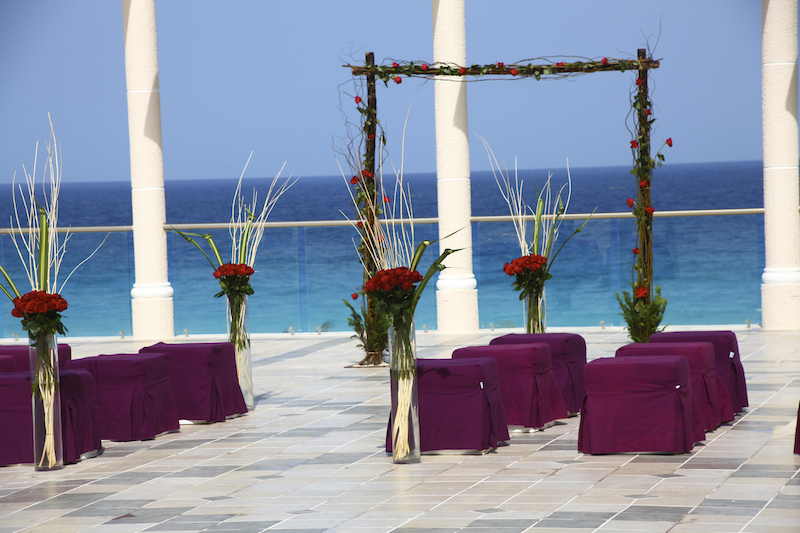 Sandos Cancun Lifestyle
Best Large Wedding Venues in Cancun, Mexico
Here are some of our choices for the best venues to consider for a larger wedding (with at least 200 guests) in Cancun.
Large Weddings in Cancun, Mexico with 200+ People:
Breathless Riviera Cancun, Dreams Playa Mujeres, Grand Palladium Costa Mujeres, Hard Rock Riviera Maya, Hyatt Ziva Cancun, Iberostar Cancun Star Prestige, Sandos Cancun, and Secrets Playa Mujeres.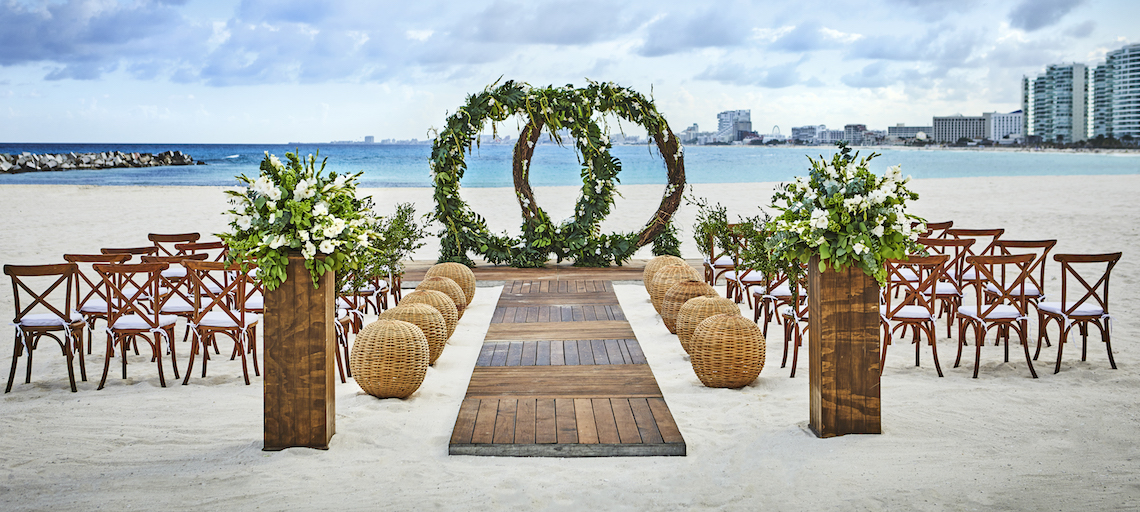 Hyatt Ziva Cancun
Get Help Planning Your Large Cancun Wedding
No matter what, planning a large scale wedding is going to be a difficult venture. You want to ensure that everyone has a good time, especially if they are traveling to be with you. Even if it is your special day, you do need to pay attention to how your chosen resort will work for your guests as well.
Click the button below to see more of our Cancun resorts: