Whether you're a bridesmaid, maid of honor, or a bride looking for advice for your bridal party this is your style guide. Bridesmaids have a tough job. They may have to sync outfits, coordinate showers, plan for travel, help with the celebrations, and ultimately support one of their closest loved ones whose getting married! In this post, we'll be covering dress hunting, outfit tips, incoming trends and styles, the day of photography tips, and some helpful information on supporting the bride as she shops for her dress.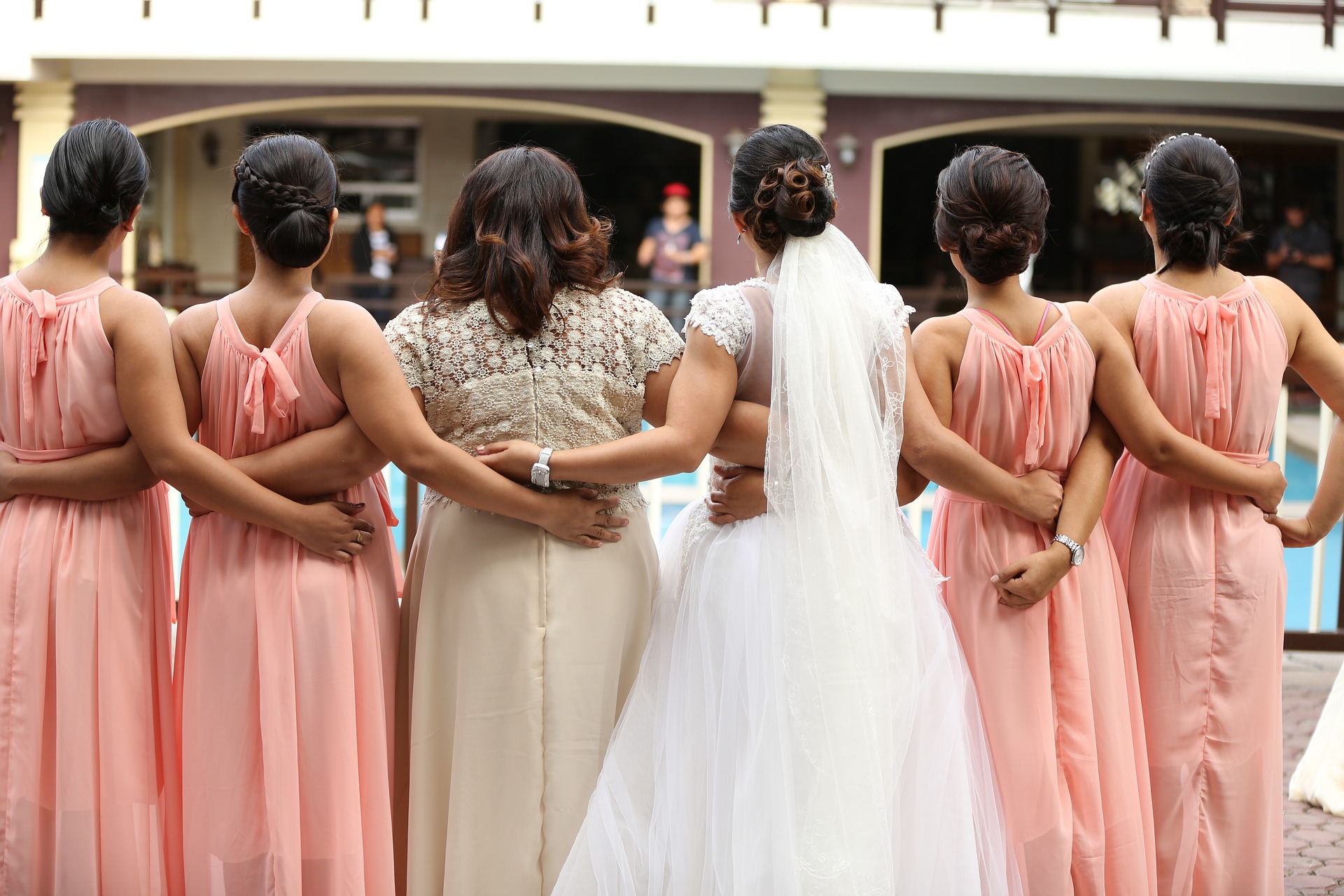 Shopping for Bridesmaid Dresses
Shopping for bridesmaid dresses can be a daunting task, especially if multiple girls have different styles, and everyone is trying to coordinate. Of course, it will be best for everyone to go into the process with a calm attitude and open mind. It deserves saying that the bride and the bridesmaids all want you to look your best, the goal should be to love the dress and the way you look! You don't have to agree or settle, don't be afraid to speak up if a fit isn't flattering for you, but always act with positivity and excitement for this big decision. With destination weddings the vibe may be much more casual, you may be given a specific color or style to work with, giving you more freedom to pick the dress that works for you.
If budget is a concern request that the dress is functional. You can offset costs by picking out a dress that can be worn for future events. It's always good to ask yourself, "Would I purchase this dress on my own?" You don't have to get your bridesmaid dress from a bridal company, as long as everyone loves the selections, you can shop anywhere from local boutiques to department stores. Destination weddings require comfort, and an understanding of the location, so keep that in mind. Will it work for the beach, and once you're dancing at the reception?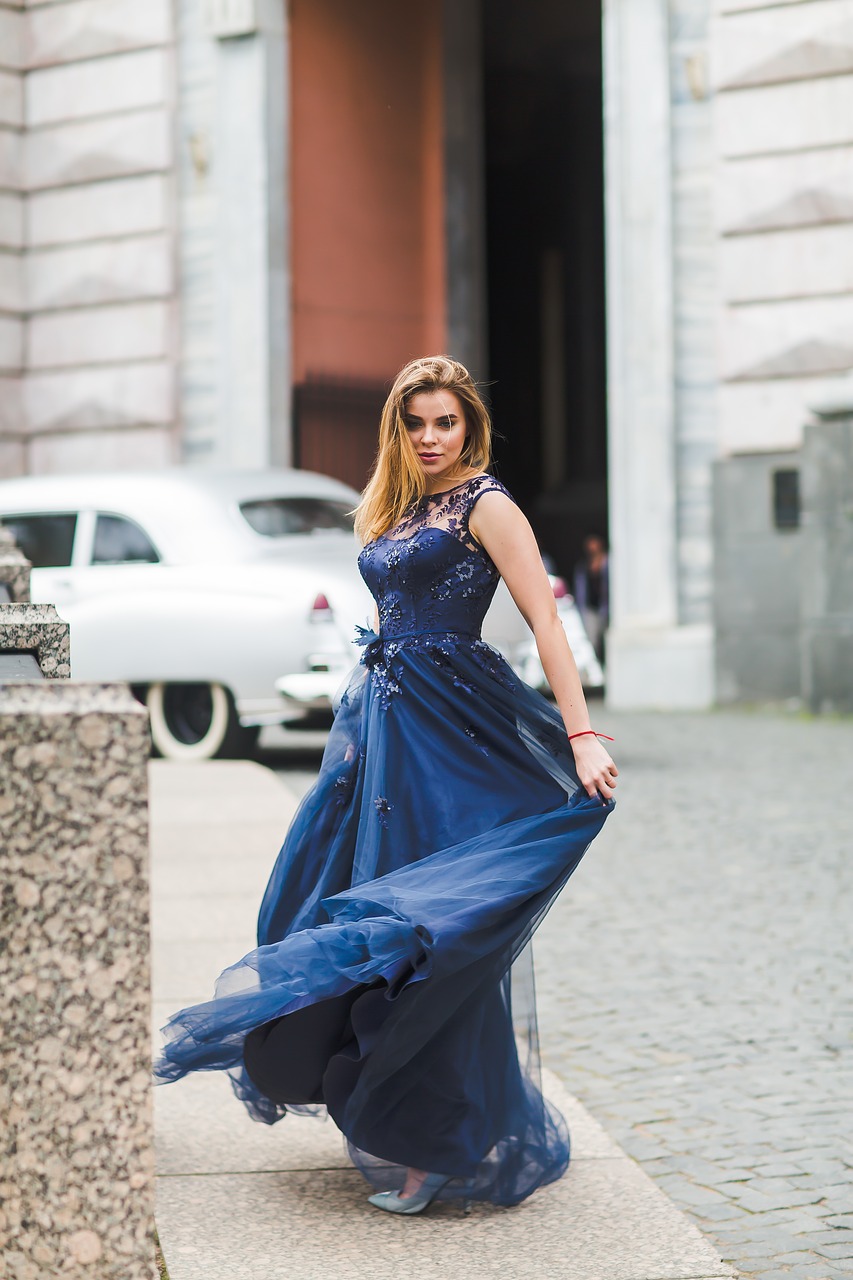 The Fit and Fittings
Come together to consider the bridesmaids as a team, and take into account different body shapes and skin tones. Bridesmaid dresses come in a variety of forms, with many strapless, shoulder-strap, you-name-it variations, so it's easier then you may think to find a dress that will work for everyone. Have the bride help out by defining what she has in mind, have her choose a color she envisions, and then base the dress selection from there. While you're considering dresses, consider the shoes too. Will they be casual or more elegant? Heels and sand don't mix, and if the festivities are an all day and all night affair that should be accounted for.
If you're simply matching a color as closely as possible, that's perhaps the easiest way for bridesmaids to choose, as they can pick a dress more to their preference. Consider silhouettes that are flattering to any body type, like maxi dresses and A-lines, both of which work well for any height. So long as the dress is the right size and fit for each bridesmaid then much of the hard work is done. At any bridal boutique or department store, you can get your correct measurements. Then once the dress arrives, take your shoes into the fitting, and make sure everything works together. Remember you can get hemmings and alterations if necessary, but act swiftly.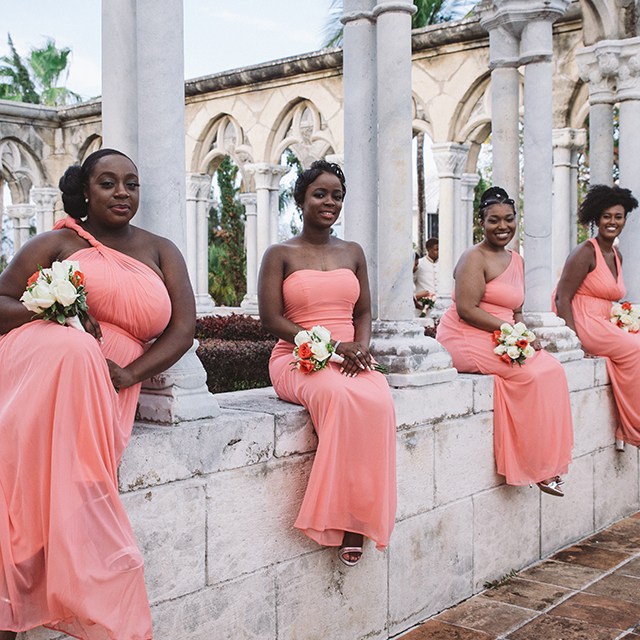 Supporting the Bride
Supporting the bride while she shops for her dream dress can also be a large task, and bridesmaids play an important role for the bride. There may be many "try-on's", multiple store visits, and much deliberation. Bridesmaids and maids of honor act as confidants for the bride. Be honest, but always be positive vocally. The second opinion will be valued and treated as such. Bridesmaids also act as moral support and help to make the shopping a joyous celebration rather than a laborious affair.
While you're on these multiple trips learn more about what works and doesn't work for the bride. Bridal dresses follow current trends, but take into mind helping her find something classical, and more importantly one that emits her radiance! Taking photographs is an easy way to keep track of the many dresses, but ask for permission first from the store. Check out the dresses from every angle, encourage multiple silhouettes, be clear with your advice, and help out with any research efforts she would like to make before shopping.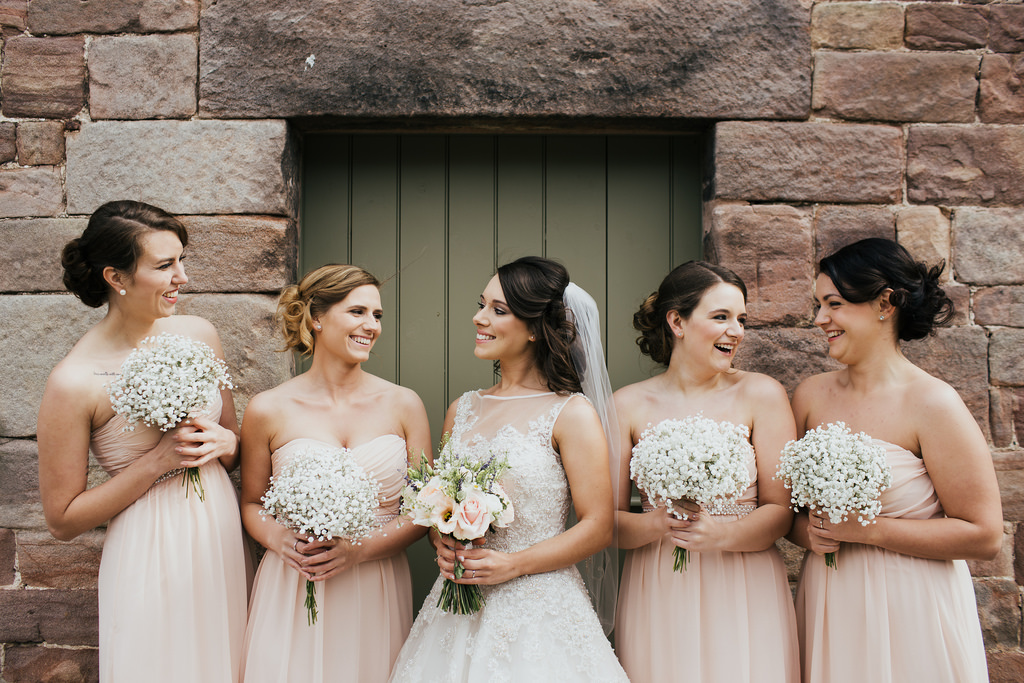 Photo Credit: Blavou.co
2018 Bridsemaid Trends
Just like any other line of fashion, bridal trends change yearly. We've covered some of the hottest 2018 wedding trends in a past blog post. Currently, the trend for bridesmaids dresses favor separates that still match, but identical dresses will always be in style no matter what's happening in the magazines. For more relaxed brides, allowing your bridesmaid to choose their dress also allows them to showcase their personalities. It's also on trend to allow separate bridesmaid dresses from the same collection or garment designer, which will create a mixture of cohesion and variety. Another trend is choosing the same silhouette in a variety of colors, adding a twist to a wedding with pops of color, while also potentially complimenting different skin tones, which you can see in this blog post's cover photo.
This year is also seeing a wave of classic silhouettes that place emphasis on exposed shoulders. This look is called the "cold shoulder", featuring flowing dresses that may still have decorative sleeves or slits that start from the hemline. We've mentioned it before but prints and textures are also in season. There isn't a better place to use a beautiful floral print then at a destination wedding, and lace details and beads can add elegance to bridesmaids dresses without overshining the bride. Lastly, we're seeing a heightened use of accessories for bridesmaids. Pair your bridesmaid entourage with matching sashes, belts, flower headbands, or even cover-ups and subtle jewelry.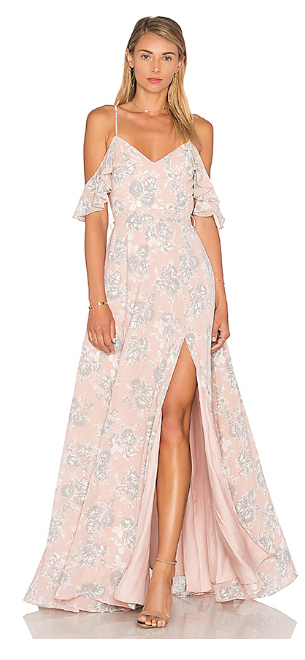 The "Taylor" gown by Revolve
Photography Tips for the Big Day
Finally, we're going to cover some photography tips for the big day. Luckily for you, you won't have to be in as many photos as the newlyweds, but that doesn't mean you won't have to pose for hundreds of photos! These photos will literally last a lifetime, so don't be shy about practicing at home. Have a couple "faces" ready, meaning a resting face, a smiling face, and a serious face. Although the word 'serious' was used, it doesn't mean frowning. In this case, it means keeping the mouth closed while showing joy with your eyes.
It can get tiring smiling for long periods of time, so rest those cheeks between takes and don't be afraid to close your eyes to reset muscles and relax too. Be ready to have fun, and to laugh! Capturing genuine moments of love and happiness is always the goal for each wedding photographer, so try your best to loosen up so the photos are genuine. Have some creative ideas? Run them by the bridesmaid and wedding couple and see if anyone has other ideas to get everyone's personalities to shine through.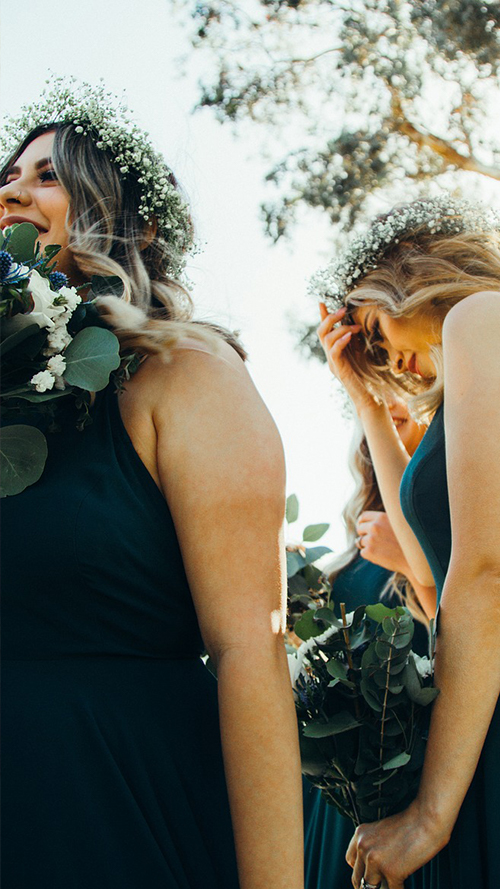 If you're looking for even more inspiration, check out our recent listing on The Blog Frog's "Best Wedding Blogs To Follow" section. Want to learn more about the common timeline for a destination wedding? Click the button below to learn about the process: