Perhaps one of the greatest perks of hosting a destination wedding is just how cost effective it can be for couples on a budget, or thrifty couples looking to save big for their special day. In fact, hosting a wedding abroad, at one of our all-inclusive resorts, can be greatly affordable while stretching your wedding festivities across multiple days. We specialize in finding great room rates and wedding packages that will fit any budget, big or small. Depending on your resort choice or location, you can expect everything from cocktail hours and dinner receptions included in your upfront costs.
In today's post, we're going to highlight various ways you can save for your destination wedding. When you send out those e-vites for your wedding in paradise, you'll even have presentable travel and room costs through our services, which means your guests won't experience sticker-shock and will be excited to attend! We're going to cover ways you can save money with your own decor, and how a little flexibility goes a long way in providing the best experience possible for your wedding and your guest's vacation.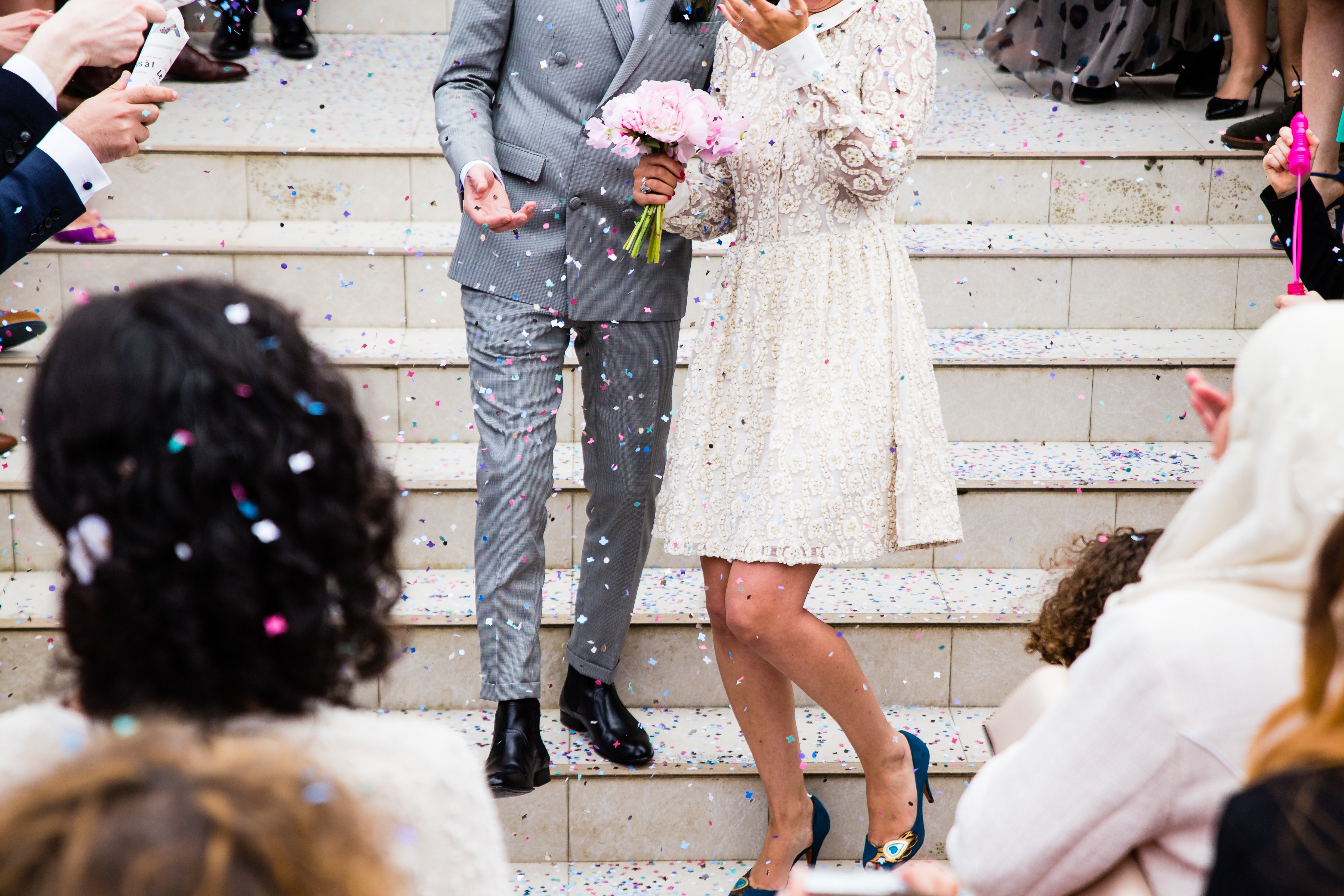 Wedding Packages and Receptions
At all of our all-inclusive resorts, across Mexico and the Caribbean, you can expect wedding packages based on tiered pricing or the decor packages the resort features. Each package is specially designed and can offer as little or as much as you would like for your wedding ceremony. Many resort packages even include 1-hour cocktail receptions after the ceremony or dinner receptions at their on-site restaurants.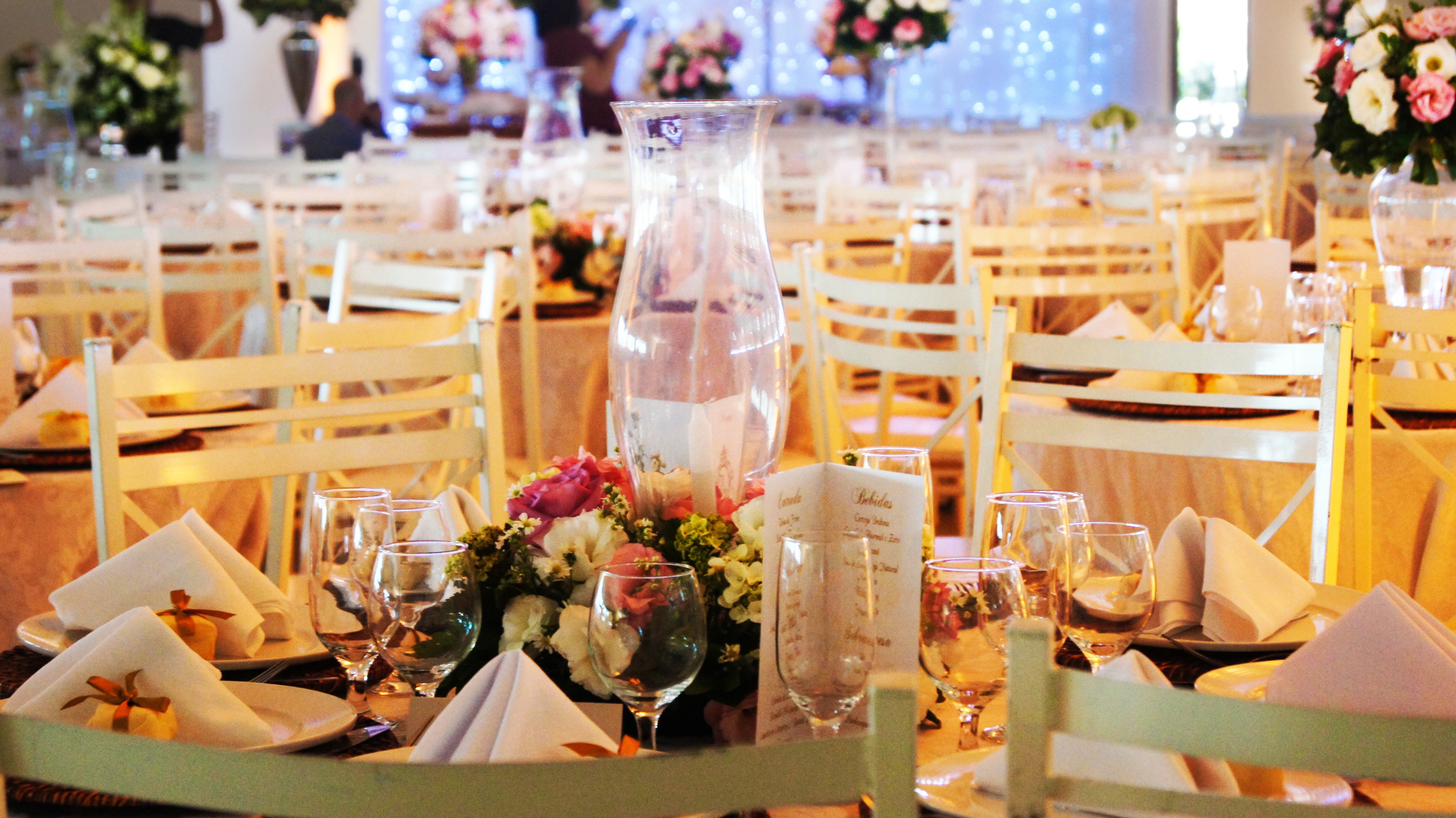 Most packages will include a semi-private dinner reception. This will be a sectioned part, or grouping of tables within a resort's restaurant, typically up to you to choose from. They may even include their own unique menus or desserts and are a great way to host a party for your entire group without any additional spending. Of course, you can book a private dinner reception at an additional cost, which will still be more budget friendly then catered food and venue costs for a local wedding. You can book private receptions across a smorgasbord of beautiful venues, from rooftop terraces to restaurant takeovers.
You can learn more about a sample wedding package breakdown in our handy tool here. Entry level packages will include minimal ceremony decor, non-denominational officiants, and a set amount of guests. Often these packages are already perfect fits for brides who want simple weddings or who are hosting intimate affairs with 20 or fewer guests. Resorts welcome customization and additions, so you can always invite more guests and add further flower and decorative touches on top of your chosen package. It's common for wedding packages to include several inclusions for the wedding couple in the initial costs, like complimentary room upgrades, sparkling wine toasts, and standard bouquets and boutonnieres.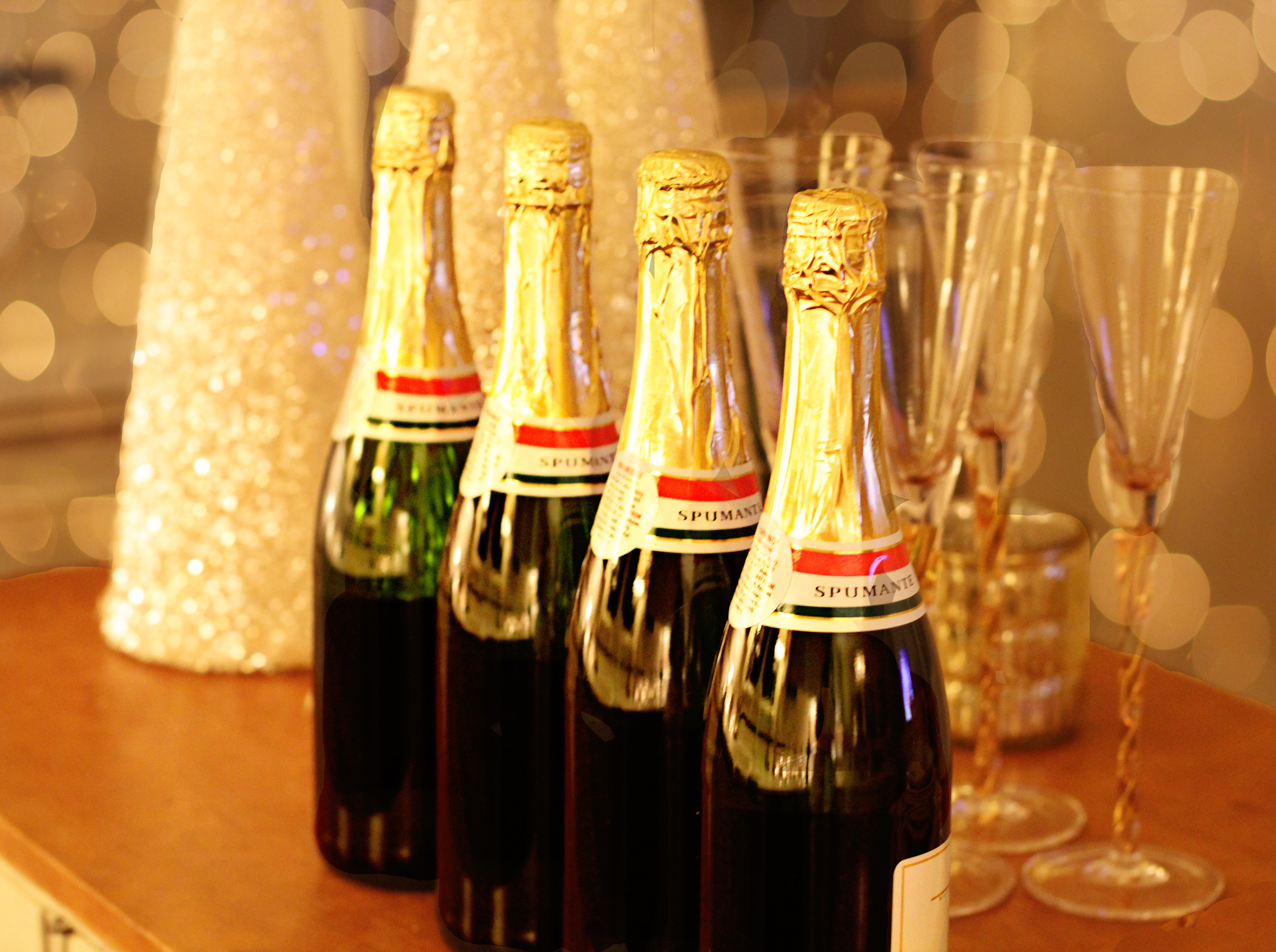 DIY Decor
Many of our brides choose to bring their own decor for their wedding, from place cards to centerpieces. This can add your own personal touch to your wedding and can be accommodated for both semi-private and private receptions, not to mention large savings. It depends on the resort you've chosen, but you may just pay a set-up fee at your resort in order to use your own decorations.
Flower packages and decorative customizations can add up, so it's important to break down the costs of doing it yourself in comparison. You also have to consider how those items will get there, as they can be scrutinized under customs, through both the mail or through airports. Your wedding department will be able to offer advice on the best actions to take, and can offer you a resort's correct address and handling procedures should you choose to mail items directly. Resorts can even help you hand out gift bags and goodies to your guests upon check-in, or by placing them in their rooms.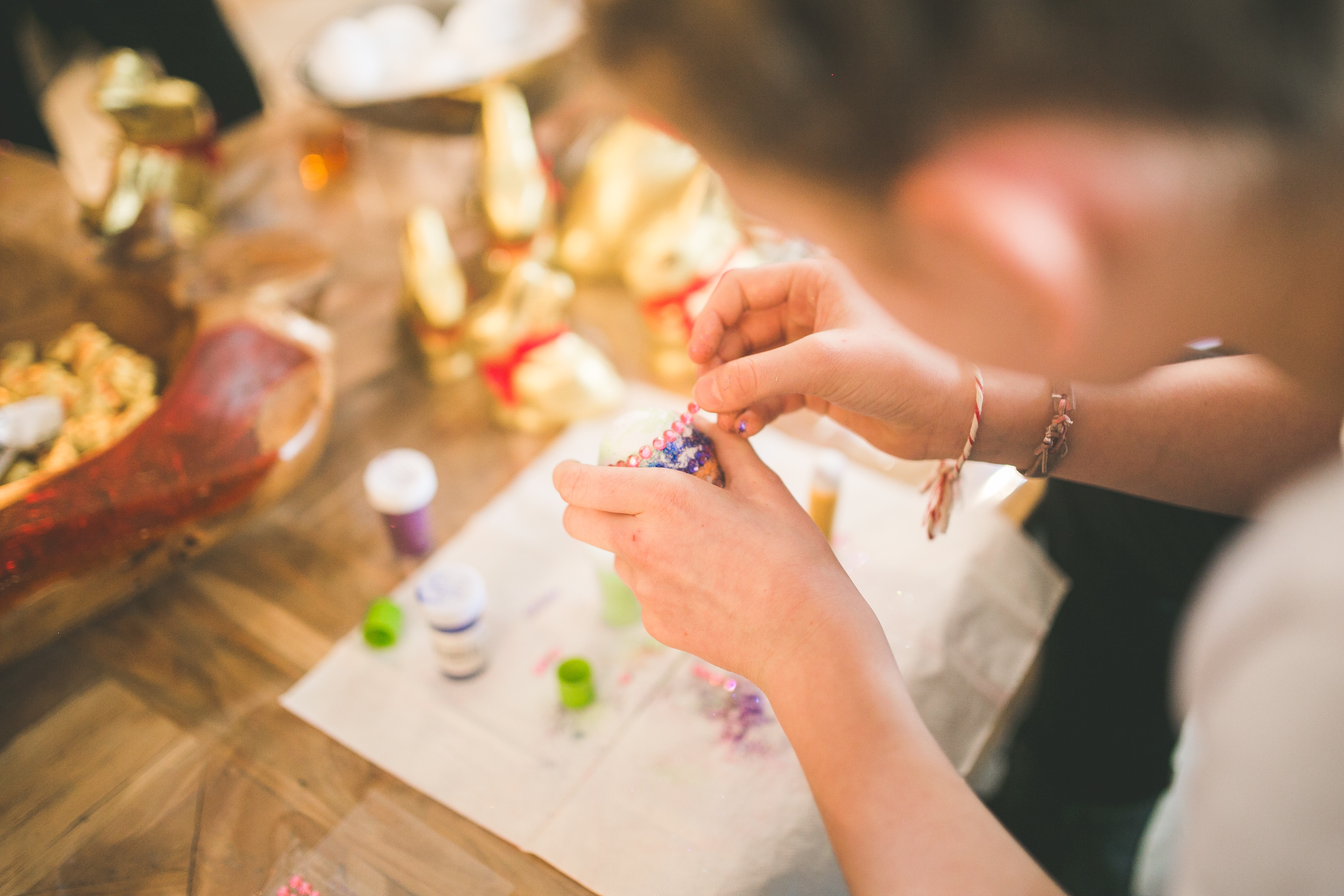 Flexibility with Your Date
A tried and true way to save money, for you and your guests, is to be flexible with your wedding date. Many resorts offer discounted package rates during their slower operating months. Commonly we see these discounted rates in August, September, and October, but it varies by resort and destination. Flexibility also offers you a better shot at getting your desired ceremony venue and time slot, as some of the most popular resorts will already have their special gazebos and oceanfront locations booked months in advance. Having open availability can translate to more personalized service at even the most in-demand resorts, and perhaps even a more private ceremony where you're the only wedding that day or even that week. We can always recommend resorts that only host one wedding per day, but again, open availability is key.
Flexibility is also great for your guests. If you book your wedding during a slower calendar month for operations, you're also likely to see cheaper travel and room costs for everyone attending. There's also the likelihood that rooms can be closer together, travel itineraries can be easier to select from, and the general vibes can be much more carefree. With our services, each wedding and their guests get their own personal travel agent, who can help direct you to the lowest rates and price matching. You can learn more about resort atmospheres throughout the year and "seasonality" here.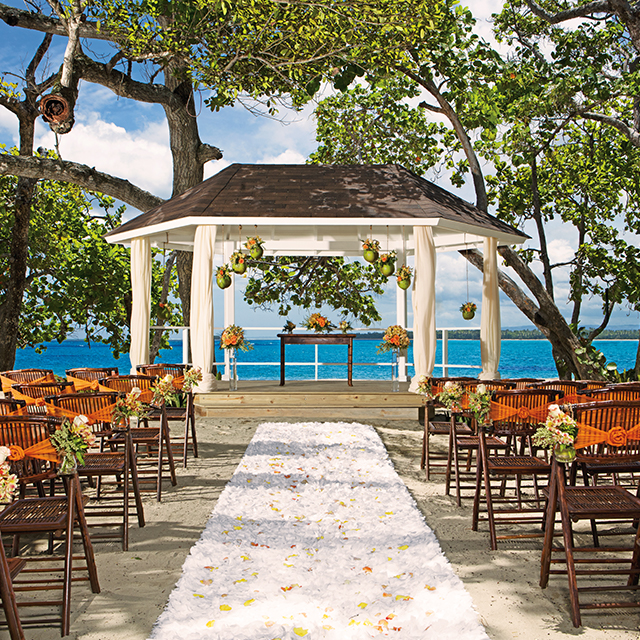 Sunscape Puerto Plata
Use Group Perks and Focus Your Guestlist
Another way to save money is to fully picture and realize your final guest list. If you're sure of your guest list and size you can better choose a wedding package that accommodates them all. As mentioned packages include a set amount of guests built in, which means that their food for your reception and chairs at your ceremony will all be accounted for. The more guests the better, and certain amounts could qualify for free wedding packages or a free room for the couple.
More importantly, knowing your guest list can help you acquire many group perks and comps for having them attend your wedding. Depending on your resort you may be eligible for free rooms, free events, and special wedding perks for reaching a set amount of guests in attendance. Let's use El Dorado resorts by the Karisma brand as an example. Based on your group size you can be eligible for private events across restaurants and other venues at each resort. Your wedding group could even qualify for free tequila tastings!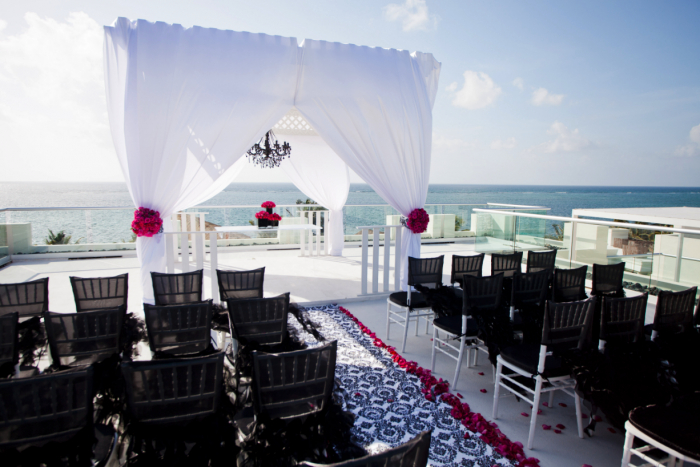 El Dorado Maroma
No matter what your budget, we specialize in hosting destination weddings for couples where they'll get the most bang for the buck. We price match and beat rates from competitors, and always offer our services for free!