Since its inception as a small family-owned holiday group in 1957, RIU Hotels & Resorts continues to deliver luxurious destination wedding resort experiences for customers worldwide. The international RIU chain features four types of products: Plaza, Palace, Adults Only, and All-Inclusive. In this brand spotlight, we will explore our top RIU Palace Resorts and their connected wedding benefits. With elevated perks and 24-hour all-inclusive service, RIU Palace Resorts are considered to be the cream of the crop when it comes to the company's various offered hotels.
RIU Palace Mexico Weddings
Riviera Maya, Mexico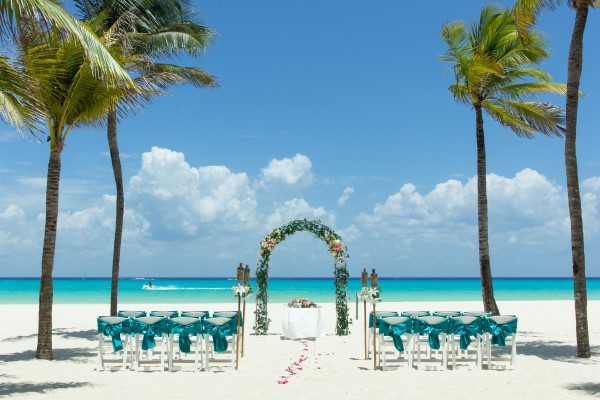 RIU Palace Mexico
Experience the height of luxury in your own Mexican estate-inspired suite when you stay at RIU Palace Mexico. A meticulously constructed resort, RIU Palace Mexico is the quintessential fusion of traditional and contemporary Mexican-Caribbean architecture, forming impeccable landscapes that can elevate your wedding ceremony. With a luxuriant garden, fine white sand beach, and an enchanting Spanish chapel, a RIU Palace Mexico wedding features stunning natural backdrops, as well as 24-hour all-inclusive wedding coordination. Offering a variety of personalizable wedding packages, the resort curates an unforgettable experience that is still uniquely yours.
RIU Palace Punta Cana Weddings
Punta Cana, Dominican Republic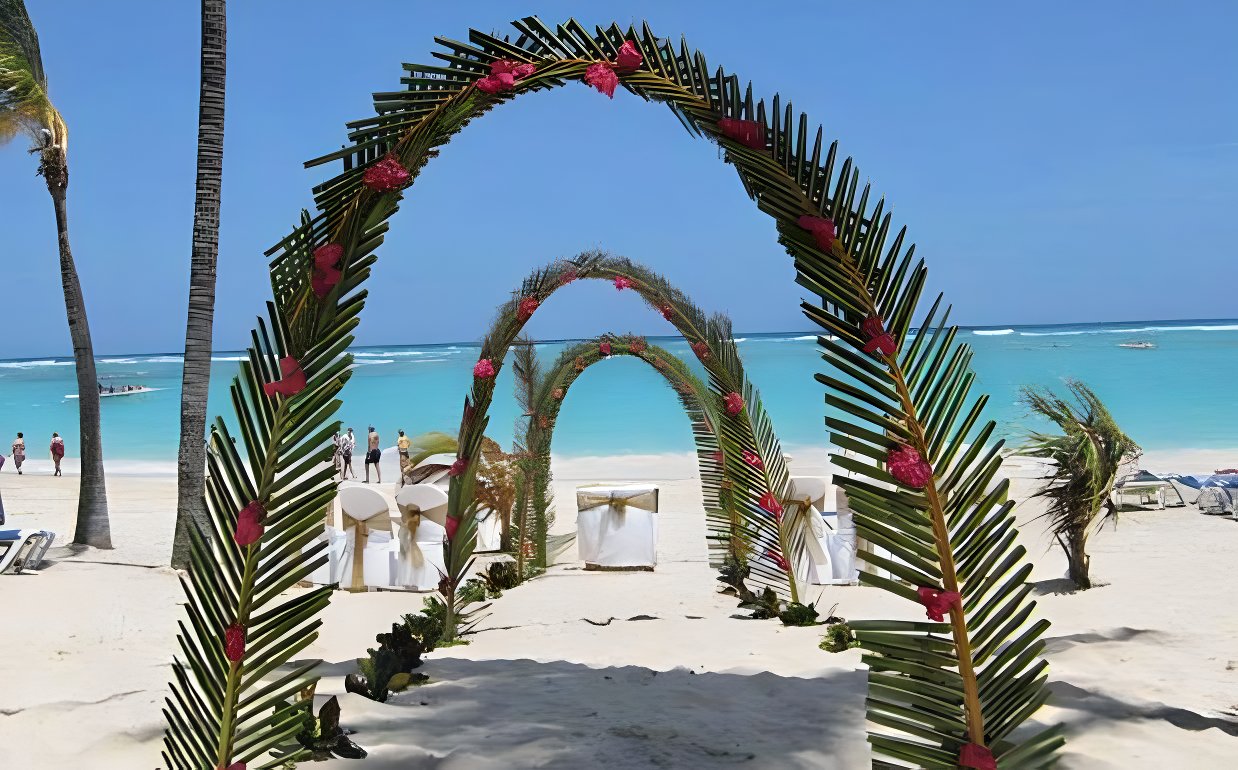 RIU Palace Punta Cana
Seeking a Punta Cana wedding that strays away from the Bavaro Beach trend? RIU Palace Punta Cana has the answer. Nestled on the scintillating beaches of Arena Gorda, a RIU Palace Punta Cana wedding delivers a British colonial-inspired ambiance fit for royalty. Every venue and inch of the complex is intricately groomed. A family-friendly resort with a plethora of exciting outdoor and indoor excursions, RIU Palace Punta Cana is idyllic for wedding guests of all ages. Considering its close proximity to treasured local landmarks such as the sugar fields of Higuey and the lush Isla Saona, the resort includes a variety of group and honeymoon outings to round out your Punta Cana wedding experience.
RIU Palace Aruba Weddings
Aruba, Caribbean Islands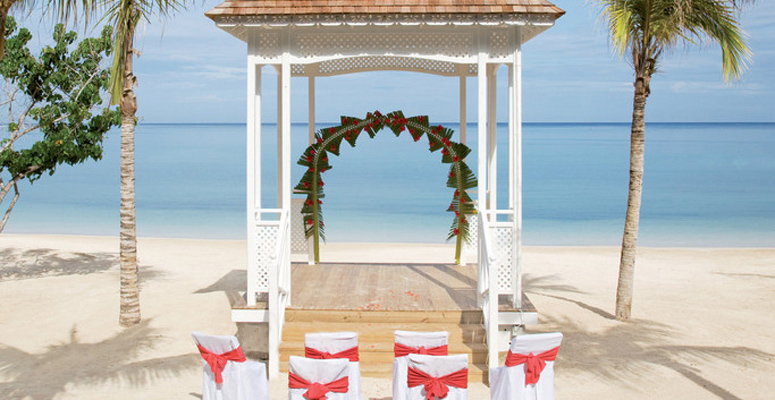 RIU Palace Aruba
Featuring extensive facilities with the best service that RIU has to offer, RIU Palace Aruba recently underwent massive renovations that have accentuated the beauty of the resort's surroundings and its ceremony spaces. Interwoven with its natural environment, a RIU Palace Aruba wedding provides three immaculate venues: the sun-kissed Palm Beach, a lush garden, and an intricately crafted gazebo, all of which will intensify your special day's romance. Only a few miles from Aruba's capital Oranjestad, the resort is optimal for wedding guests desiring a more adventurous destination wedding retreat. From the Cura di Tortuga natural pool to Arikok National Park, your family and friends will be comfortably immersed in Aruba's nature-enriched culture.
RIU Palace Costa Rica Weddings
Guanacaste, Costa Rica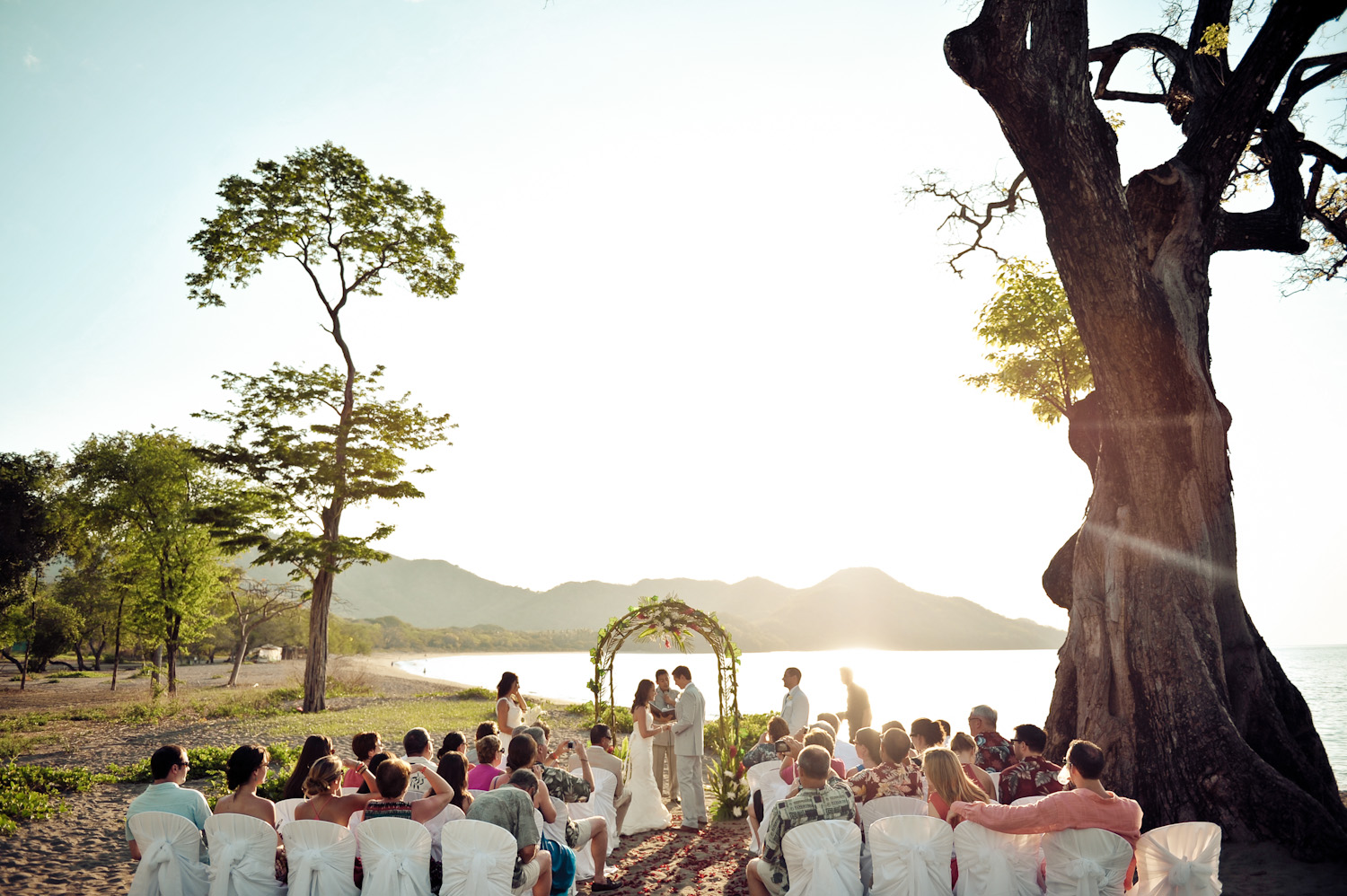 RIU Palace Costa Rica
A flora-infused gem prospering on the rich sands of Playa Matapalo, RIU Palace Costa Rica showcases the best that its surrounding nature has to offer. With the elegant beach and rooftop terrace ceremonies available to wedding couples, an RIU Palace Costa Rica wedding enables guests to bask in the soothing Caribbean sun while sharing your enchanting day of romance. Situated in the heart of Guanacaste, the resort possesses direct access to exhilarating activities. Whether you're soaring through the jungle canopy via zip-line or exploring the National Park Rincon de la Vieja, RIU Palace Costa Rica can accommodate you and your guests on resort-led tours.
RIU Palace Tropical Bay Weddings
Negril, Jamaica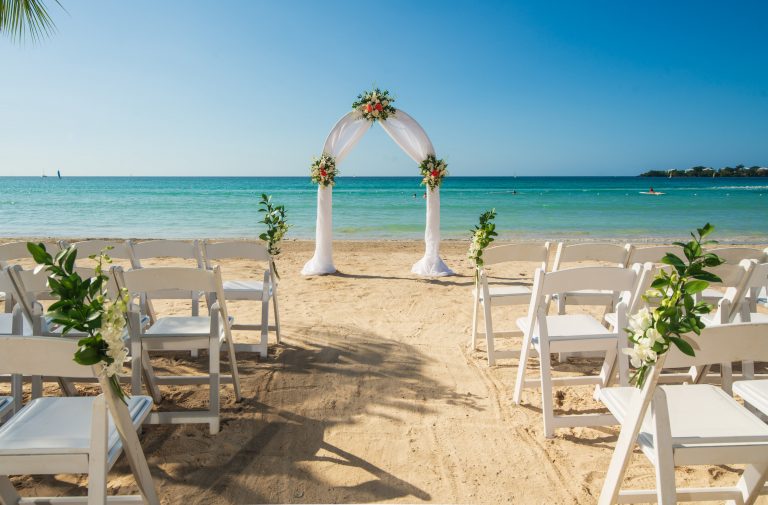 RIU Palace Tropical Bay
One of the more intimately structured RIU Palace wedding venues, RIU Palace Tropical Bay includes gorgeous wedding spaces that both overlook remarkable Bloody Bay and its surrounding natural landscapes. A RIU Palace Tropical Bay wedding features a customizable array of wedding packages that will accent your special day. Providing authentic gastronomic Jamaican cuisine, your guests will be clamoring for more at the flawlessly catered reception. Garnering palatial decor and a selection of tranquil freshwater pools, the resort is tailored for relaxation, desiring to help you achieve a calm, stress-free destination wedding.
Regardless of which RIU Palace you choose to host your special day, each resort promises and fulfills a wholesomely romantic experience for you and your guests. With an all-inclusive on-site wedding department and a bevy of other benefits showcased by the resorts, you will achieve a streamlined planning process and, most importantly, an unforgettable destination wedding.
Want to discover more RIU Palaces and their endless perks? Follow the button below and explore our featured properties: