These Dreams resorts are no fantasy. In fact, they are some of our couples' favorite resorts for destination weddings!
Dreams brand properties offer extremely affordable wedding packages, all-inclusive services, and fantastic locations.
Let's take a stroll through slumberland and discover our couples' favorite Dreams resorts for destination weddings!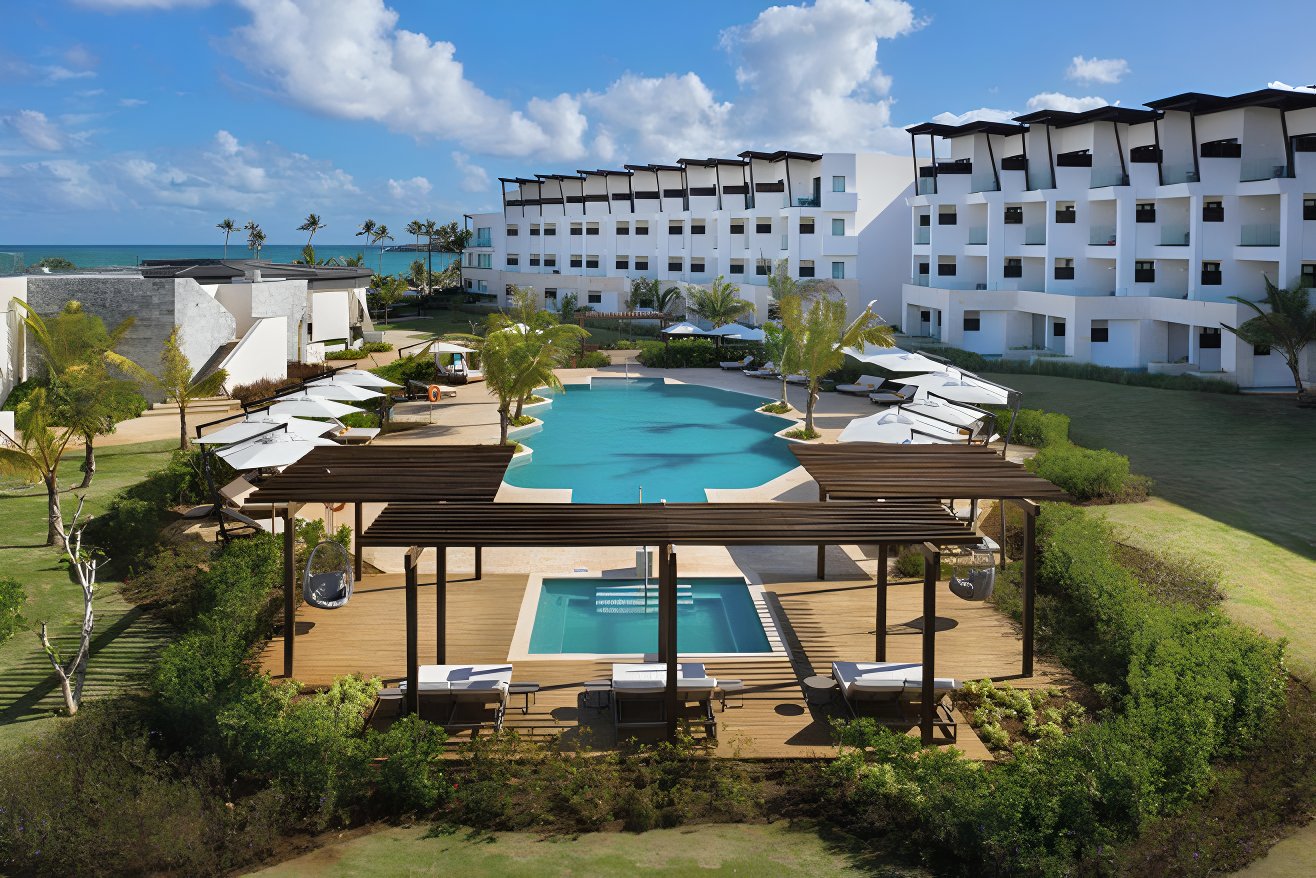 The gorgeous sights and sounds of Playa Macao are fused with modern amenities and all-inclusive delights to create the one-and-only Dreams Macao Beach.
This lavish resort is home to a state-of-the-art waterpark, a modern spa, 4 separate pools, 7 gourmet restaurants, and so much more.
Dreams Macao Beach couples its grand inclusions with highly affordable wedding packages, making it a favorite in the Dominican Republic for our couples. 
With wedding packages ranging in price from $999 to $3,799, Dreams Macao Beach prides itself on giving guests champagne tastes of a beer budget!
We recommend tying the knot at their 'Rooftop' venue. This open-air space can accommodate up to 60 guests and is a romantic, striking space for couples to say 'I do.'
Resort Features:
24/7 room service

7 Bars 

7 Restaurants

4 Pools

Fitness center

Pool and beach wait service

Theme parties, oceanfront bars and entertainment venues.
Wedding Date Availability Dreams Macao Beach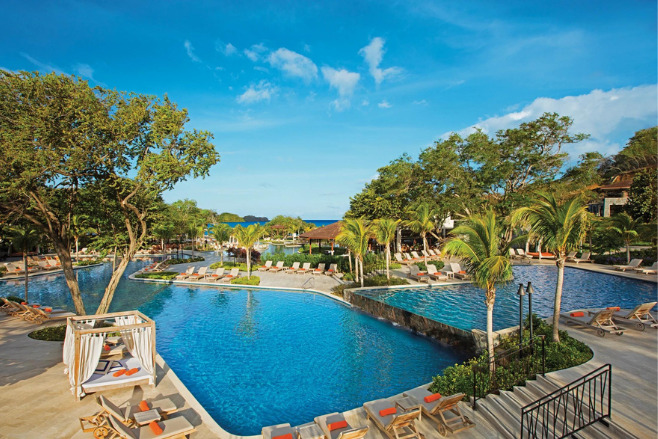 Dreams Las Mareas is one of our flagship Costa Rica properties. 
With inactive volcanoes, lush national parks with diverse animals and flora, islands, white sand beaches, crystal blue rivers, and dry tropical forests, booking a destination wedding at Dreams Las Mareas is worth it for the untamed natural beauty alone.
Beyond the magnificence of Guanacaste, Dreams Las Mareas offers a haven of all-inclusive luxuries. 
Our couples and their guest lists are treated to pampering from the dedicated onsite staff, unique eats at the 8 gourmet restaurants, and cheap wedding packages. 
Our favorite venue space for destination weddings is the Mirror Pool. 
This wonderful and unique swimming pool space is located at the resort's highest point. From there, a platform is installed on the water's surface. 
The lights and starlight refracted from the pool's surface create a magical and romantic atmosphere that you have to see to believe!
Resort Features:
24/7 room service

8 Bars 

8 Restaurants

3 Pools

Bike tours

Local wildlife watching

Ping-pong

Non-motorized water sports
Wedding Date Availability Dreams Las Mareas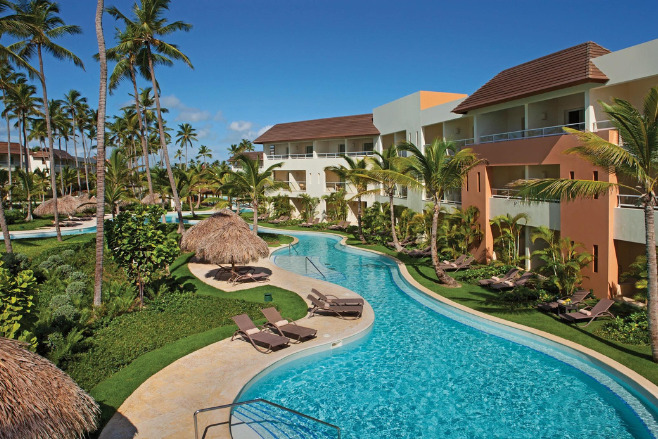 Dreams Royal Beach Punta Cana is another stellar Dominican Republic Dreams resort.
Situated only a 20-minute ride away from Punta Cana International Airport, Dreams Royal Beach Punta Cana is a playground for guests of all ages. 
With activities like snorkeling, sailing, golfing, volleyball, tennis, a kids and teens club, and tons more, everyone at Dreams Royal Beach Punta Cana feels like a playful child at heart.
Like the other Dreams properties highlighted here, Dreams Royal Beach Punta Cana offers affordable all-inclusive wedding packages and stylish venues. It's understandable that these Dreams properties have become some of our couples' favorites!
For a stylish space to get hitched, try the Garden View Pool! Flanked by manicured greens and crystal-clear pools, this elegant space is a great way to incorporate the beauty of Punta Cana with your big day ceremony.
Resort Features:
24/7 room service

9 Bars 

9 Restaurants

4 Pools

Fitness Center

Casino

Pool & Beach Wait Service

KidZ Club
Wedding Date Availability Dreams Royal Beach Punta Cana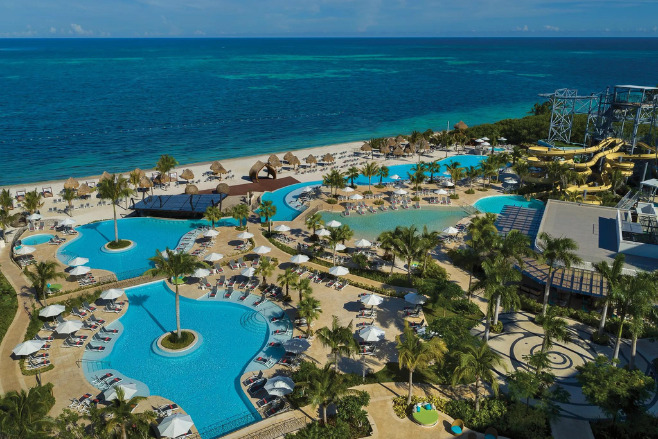 Dreams Natura lives up to its floral name, thanks to the lush Mayan jungles of Riviera Cancun surrounding the property. 
These verdant wilds are the perfect space for hiking, ziplining, or taking a dive at one of the region's mystical cenotes. The gorgeous setting makes this property one of our favorite Dreams resorts for destination weddings!
Back at the resort, Dreams Natura offers white sand beaches, modern luxuries, and first-class amenities. 
Couples and their guests enjoy swim-up bars, a la carte restaurants, satellite TV, walk-in showers, and tons more.
We recommend the aquatic delights of the Infinity Pool venue space.
This intimate, elegant venue can comfortably accommodate 200 guests and creates some striking wedding day pics!
Resort Features:
24/7 room service

6 Bars 

6 Restaurants

4 Pools

Pool & Beach Wait Service

Spa by Pevonia

Infinity pool

Kids Club

Splash Park Water park

Live Musical Performances
Wedding Date Availability Dreams Natura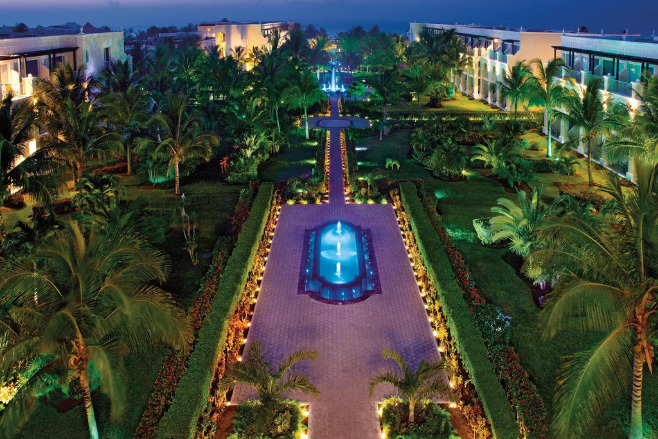 This magnificent property is loaded with features and extras that appeal to couples planning vacation weddings.
Dreams Tulum offers nine fine dining establishments, a glass-enclosed jungle spa, and more than 40 acres of gorgeous landscaping.
Their Secret Garden Gazebo is our favorite Dreams wedding venues. It combines the opulence and extras of an all-inclusive resort with breathtaking scenery.
Although it is vast and capable of hosting over 200 guests, this event space is encircled by the surrounding bush, creating a destination wedding that can be both intimate and grand simultaneously. 
Resort Features:
24/7 room service

6 Bars 

7 Restaurants

8 Pools

Large rooms with colonial decor and private balconies.

Marble bathrooms — some have large soaking tubs.

Tons of activities, including tennis and water sports.

Main pool is massive, offers ocean views.

Spacious spa with outdoor treatment rooms and many services.

Serene, white-sand beach, with snorkeling just offshore.

Bright, modern fitness center with plenty of equipment.

Kids' club with a play fountain, arcade, and rock climbing wall
Wedding Date Availability Dreams Tulum
Book Your Dream Destination Wedding Package Today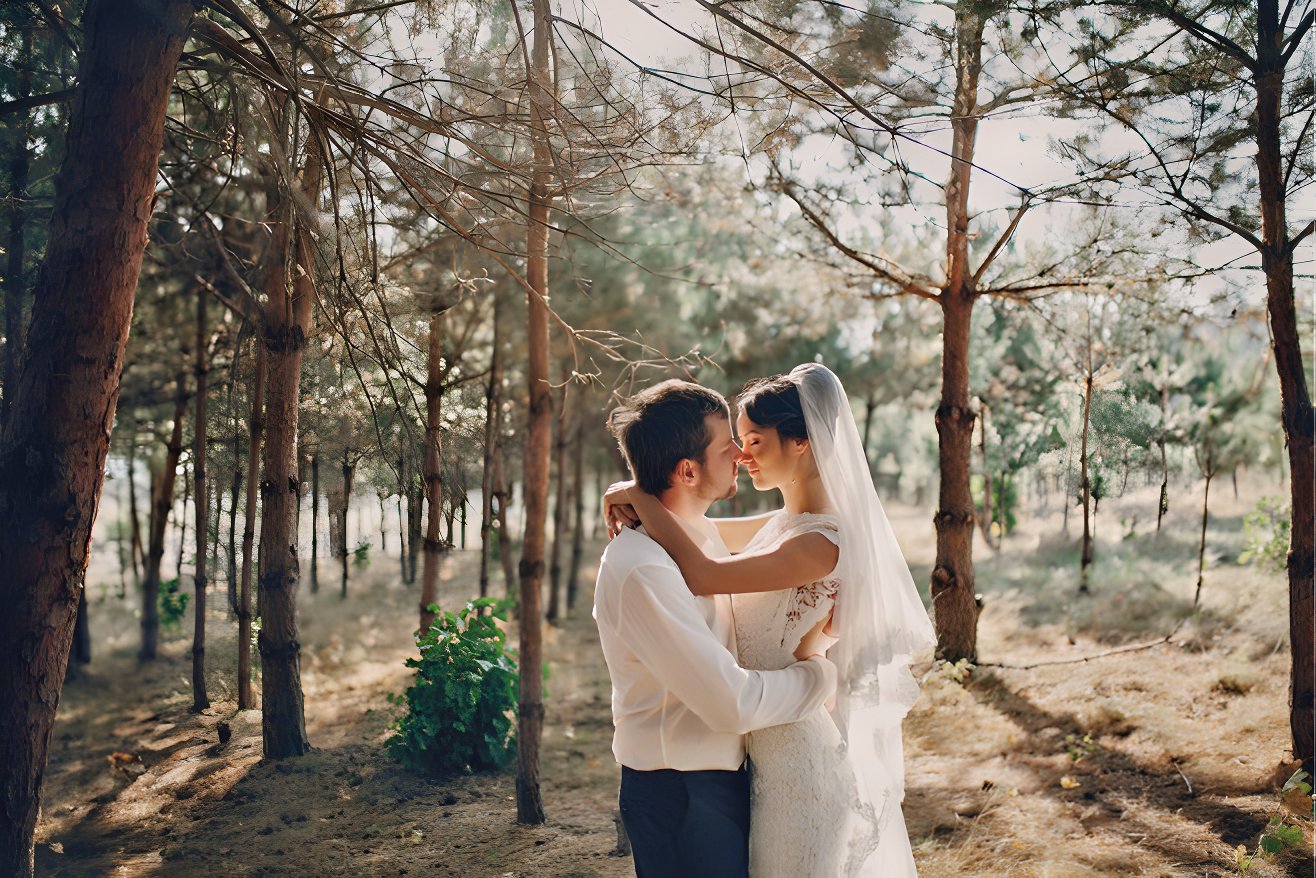 Ready to make your Dreams resorts destination wedding fantasies a reality?
We love to hear it!
Talk to one of our wedding experts and make those dreams come true today!