Experience the best wedding possible, with luxury destination weddings to some of our most elusive all-inclusive resorts. Our luxury wedding resorts are in exciting locations, like on some of the best beaches in all of Mexico, in private areas of the Dominican Republic, or on some of the most exclusive Caribbean Islands. Follow below as we show you just a few of the best resorts for your luxury destination wedding.
Le Blanc Cancun Luxury Wedding Resort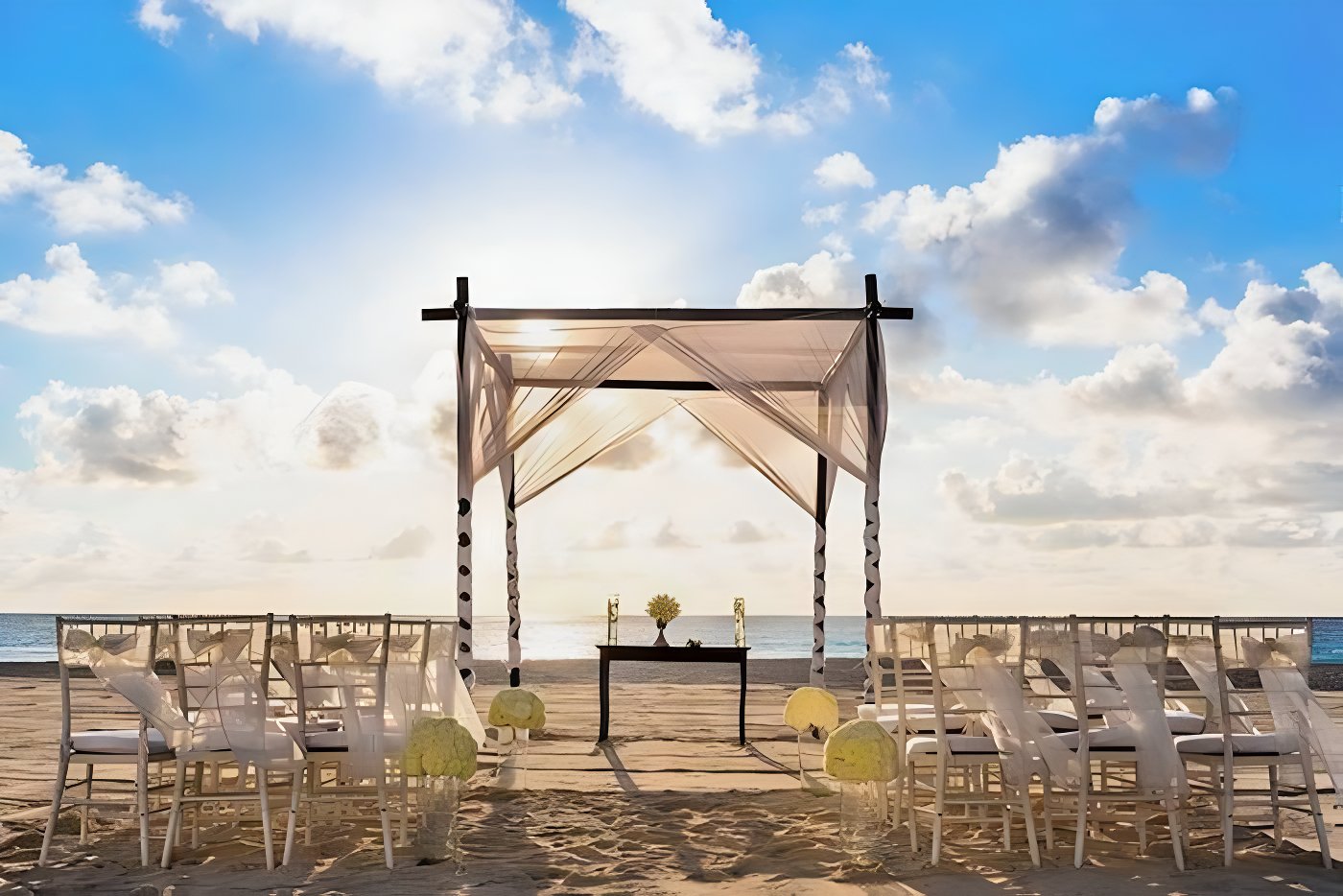 Le Blanc Cancun
Starting our list for luxury destination wedding resorts is the high-rise Le Blanc Cancun tower. Feel the attention to detail from the moment you enter your room, with custom rice art created on your bedding. Couples will love the purely white architecture, and elegant wedding packages that leave no stone unturned, and wedding guests will love the gourmet food and chic interior design.
Located on a pristine location in the hotel-zone, guests will have access to plenty of entertainment off-site, and the endless amount of luxury wedding venues available means you will have both the perfect ceremony and the perfect reception too.
Beloved Playa Mujeres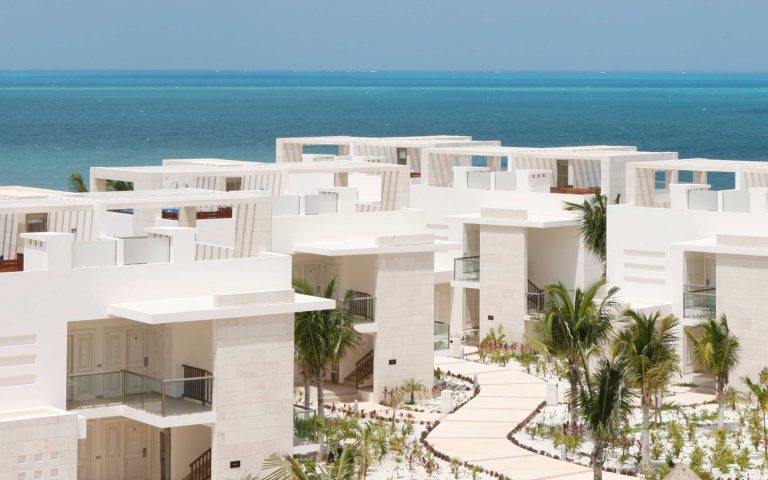 Beloved Playa Mujeres
Brought to you by the Excellence Hotel Group, guests will love this attentive all-inclusive boutique resort, where intimate details await around every corner. Beloved Playa Mujeres rooms are modern, large, and well-appointed. The atmosphere is quiet and romantic, and the beach and pools are truly lavish. Relax before your destination wedding at the world-class spa with hydrotherapy circuit, or on the day of your wedding book a unique coffee tasting for your entire wedding group to kickstart the day.
Couples can choose between unique luxury wedding venues, like the Lupita Lounge or El Mar Terrace, or of course, the beautiful beachfront. With only 109 rooms available, you can expect a small family affair, without unwanted outside noise. But book in advance as capacity fills quickly.
The Crane Barbados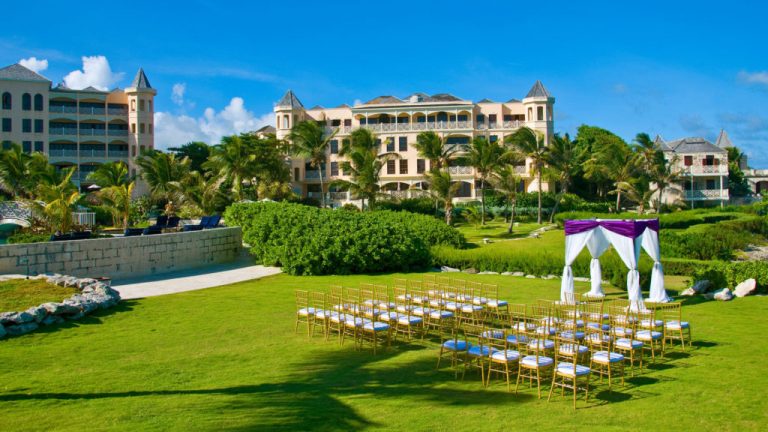 The Crane Barbados
For an elegant, classical feel, consider The Crane Barbados for your luxury destination wedding. The location is unbeatable, as Barbados is known for its signature beaches and crystal clear Caribbean waters. The Crane resort is a stunning example of luxury and enchantment, with four-poster beds and marble floors, chandeliers, and dark wood accents throughout the property.
Choose from jaw-dropping wedding venues, like the historic garden, with ocean views, or host your private reception at the cliff pool garden, where dragonflies may flit around. The resort often only hosts 1 wedding per day, meaning you'll have your special day all to yourself, and the wedding department is ready to make every desire and whim a reality.
El Dorado Casitas Royale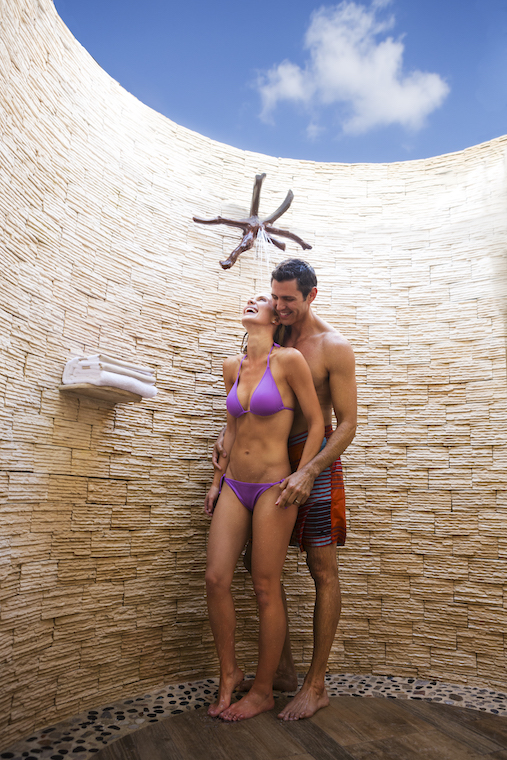 El Dorado Casitas Royale
The adults-only El Dorado Casitas Royale offers all the perks of a luxury destination wedding, and beyond, thanks in part to the endless amount of amenities and facilities available throughout the property. You can have it all; explore the coral reef just beyond the shore, enjoy luxury private pools, or order a drink from your very own beach butler. No matter where your room is, expect a vibrant stay, and thoughtful decor.
This luxurious resort can accommodate weddings of any size, and every single guest will get to soak up the finer inclusions. Brides will enjoy an entire floor devoted to getting ready before the big day, within the spa, and chapels are available for catholic ceremonies. Other wedding venues include beaches, ballrooms, terraces, gazebos, and over-water decks, amongst many more. Food is top-notch too, which is safe to say since the restaurants are curated by world-class chefs from across the globe.
Four Seasons Lanai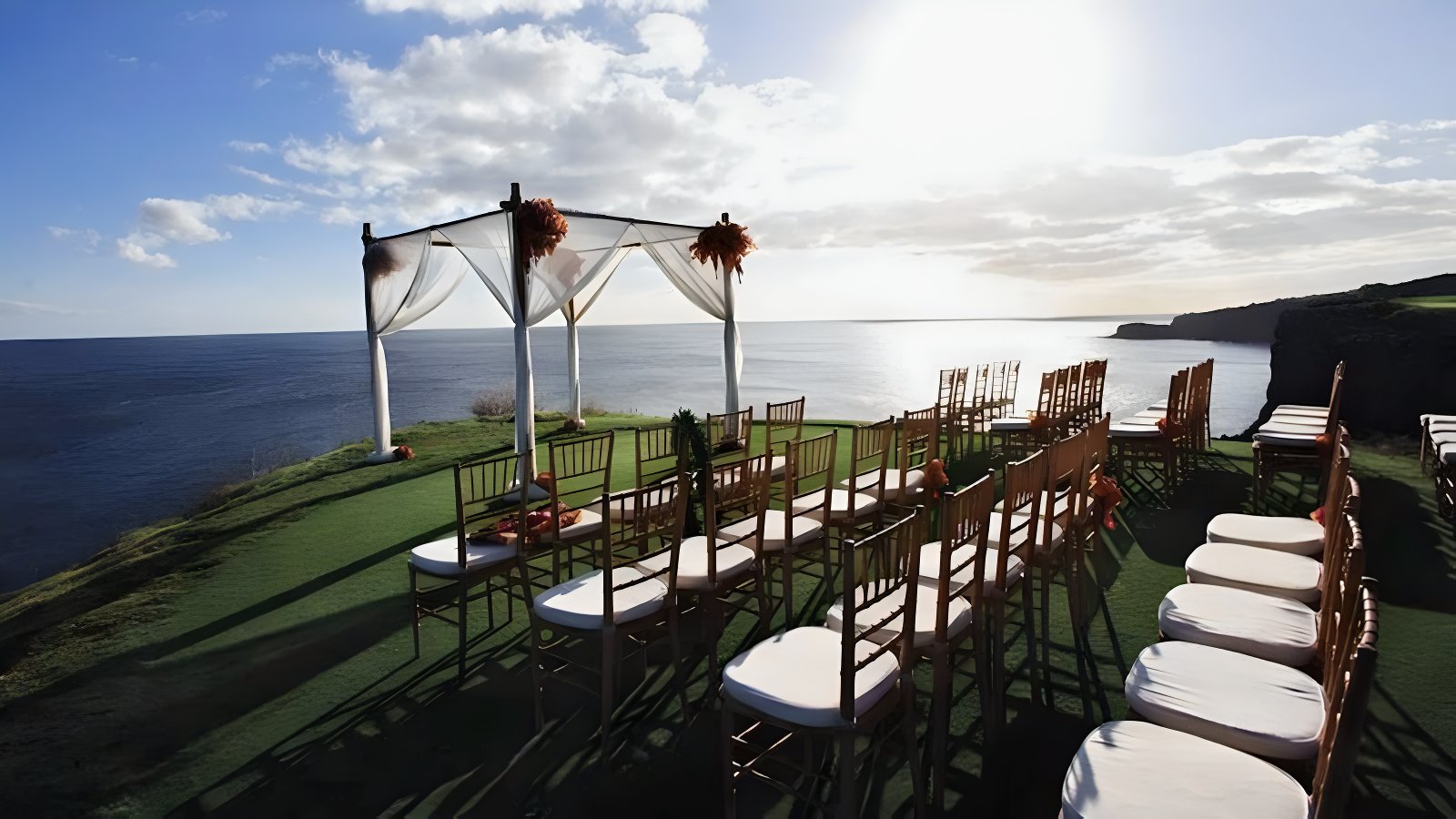 Four Seasons Lanai
For the bride who has no budget, consider the Four Seasons Resort Lanai for your destination wedding. It should be noted the resort is non-inclusive, so food and drinks must be purchased during your stay. Costs will add up too, and wedding packages here don't come cheap. But what you'll get is a remarkable destination wedding, on a part of Hawaii nicknamed the "last unspoiled island".
Your entire stay will be dripping head to toe in luxury, with turtle and dolphin sightings a common occurrence. Wedding venues are spectacular, from botanica gardens to Lanai terraces with sweeping ocean views. The event staff are prepared to make all of your gourmet menu fantasies possible, as anything can be created for your wedding menu (and let's not get started on cakes).
Are you considering a destination wedding? Learn more from our 2019 Planning Guide by clicking the button, or go ahead and call us below: