When you begin planning a Caribbean wedding, it is natural that one of your first thoughts is going to be about where you should hold your wedding. Wedding planning is a very exciting time, especially if you are one of the lucky ones to have a Curacao wedding. If you are going to have a destination wedding, you have already done most of the thinking about what you need from your location. Couples often have destination weddings because they don't want to have the big "to do list" of a 400 person wedding with a huge wedding party – but that doesn't mean that you can't have big Curacao weddings. too.
Why Have A Curacao Wedding?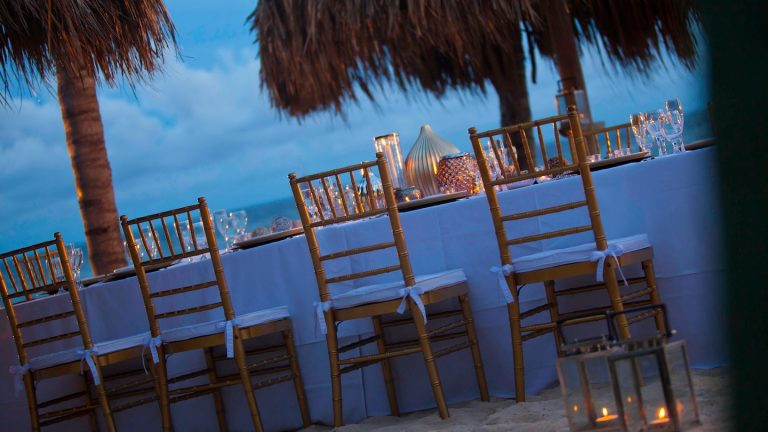 A reception setup in Curacao.
Once you have agreed that a destination wedding is one that you want, the next question should be where to have that wedding. Obviously, we think that Curacao is one of the best spots to do it. Why?
The weather isn't a challenge like some other islands. The beautiful weather for Curacao weddings is nearly always outstanding, with ocean breezes aplenty, and a hot tropical climate to enjoy. Fortunately, Curacao is outside of the hurricane belt, making it more likely you will have nicer weather.
You will have your choice of open-air venues. Whether you want to get married near the beach or in a beautiful garden, the wedding venues on Curacao can be among the most beautiful ones you've ever laid your eyes on. Whatever wedding theme you want to have, you can make it a reality.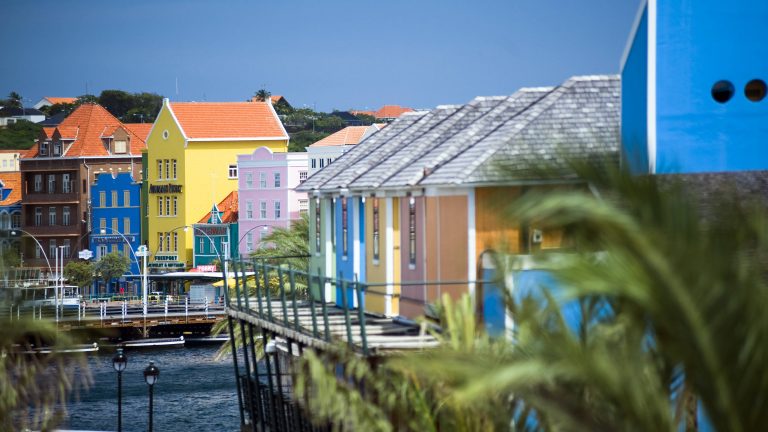 Some of the colorful architecture found in St. Martin.
The food is absolutely great. Even if you don't have a large wedding (or even if you do), you still want to make sure that your Curacao wedding guests are well taken care of. Food in Curacao is some of the most delicious food in the Caribbean. There are freshly caught fish, amazing stews, and of course tropical fruit. The resorts we recommend also have trained chefs that can make almost all the food you want – even if you have food allergies.
There is no better place to have a mini-vacation. Continuing the trend of treating your guests well, you will have a chance to give them the trip of a lifetime while you relax as well. There are so many opportunities to have fun, sit on the beach, and take part in adventures that it will always end up holding a special place in your wedding guest's hearts.
Renaissance Curacao Weddings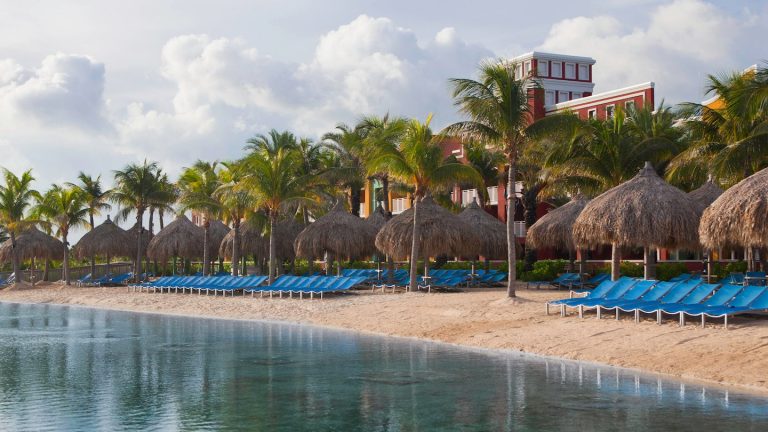 Renaissance Curacao
The Renaissance Curacao is a fantastic resort and a casino that is perfect for those younger couples and those young at heart. There is a certain amount of energy here that really captures the island. You will experience entertainment and history as you never have before.
Of course, the Renaissance Curacao is the perfect place for Curacao weddings because there is a great mixture of island style and European charm. This means that you get everything you want out of the resort. Your guests will have plenty of time and opportunity to explore the island. They can see the coral reef that is just off the waters or go to the downtown area for a more cultural experience.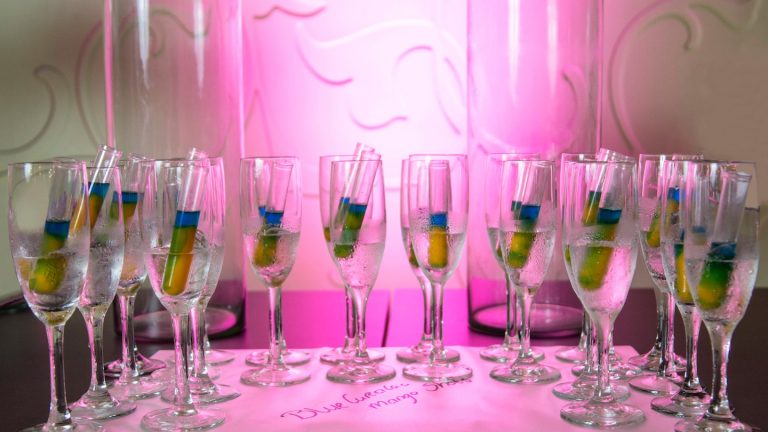 Some signature 'curacao' shots at Renaissance Curacao.
At the Renaissance Curacao, you can have your wedding above the waters, in the ballroom, on the atrium, near the fountain plaza, at Ocean Front Park, on Eternity Beach, or in the shadows of Rif Fort, which is a truly magical location.
This is a popular Curacao wedding choice for those who want to plan all the details of their weddings but aren't quite sure what they want – as much of what you get here is a-la-carte and the menus offer everything you could dream of. Also, every wedding has a planner to help you. You will also get a champagne toast, 4 hors-d'oeuvres per person, a wedding cake, open bar for one hour, location rental, and set up as the basic package for twenty guests. Of course, there is only 1 wedding here per day so you get all of the attention too.
Sunscape Curacao Weddings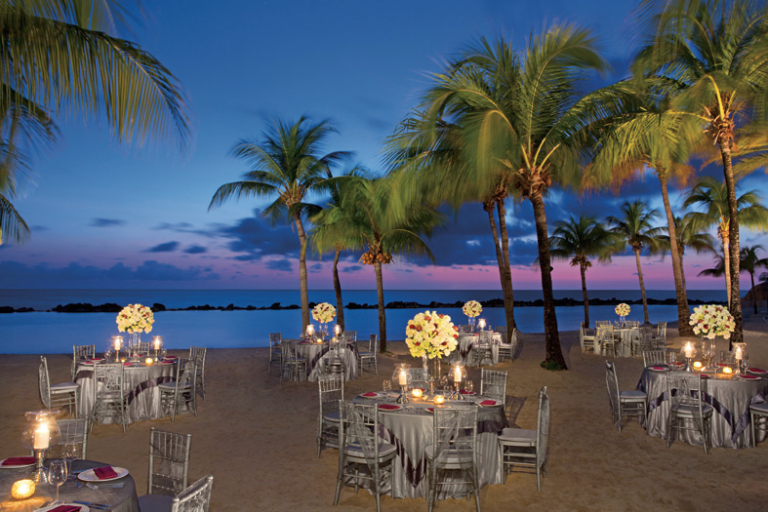 Sunscape Curacao
Another great option for Curacao weddings is Sunscape Curacao, set amidst the beautiful beaches in private coves. This resort is so popular for weddings because it has the largest beach of all the resorts on the island, giving you the chance to have a wedding that you want. You can have your ceremony on the pristine beaches or inside.
This is the perfect resort option for those that have a lot of guests of varying ages. There is something for everyone here, with budget-friendly room rates, and including protected areas to swim and snorkel in, 3 different pool areas with ocean views and hot tubs too. There is a rich Dutch heritage for guests to explore. For the adults, there is a very large casino and a complimentary shuttle to Willemstad twice a day. As an added bonus, there is a National Geographic and PADI certified Dive Center on-site, with functional facilities along the pier.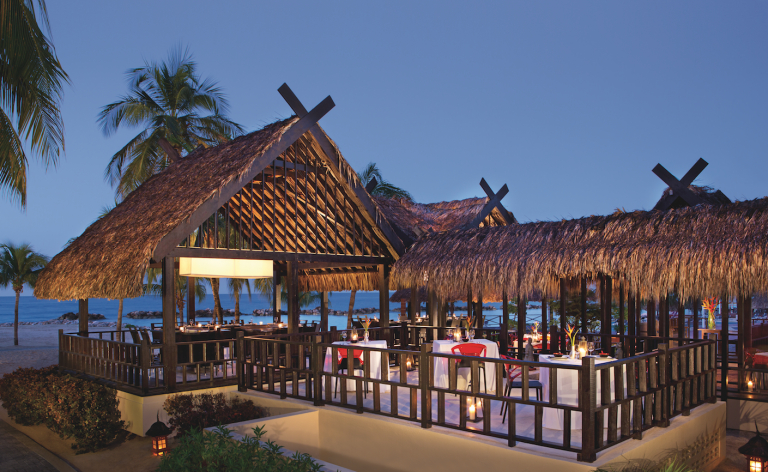 A fabulous restaurant you could host your reception at, on-site at Sunscape.
Don't think it is just about your guests – this resort offers up quite a bit for the Curacao wedding couple as well. You can get romantic continental breakfasts in bed, spa treatment discounts, and free romantic dinners, among other great treats. Since the resort only holds one wedding per day, you will truly be treated special.
The wedding comes with some great perks, including a wedding coordinator, a bouquet and boutonniere, a wedding cake, sparkling wine, turndown services, late checkout for the couple, and more.
Curacao is a magical place that is surrounded by immaculate, private beaches and small coves protecting amazing coral reefs and other natural formations. This somewhat unknown but beloved island is home to the famous Blue Edge drop-off where you can snorkel and experience the Caribbean marine life in a safe and monitored environment. The buildings and resorts are all painted with vibrant colors, making them a great and unique place to take your wedding photos. This destination offers a unique backdrop for your destination wedding in paradise, no matter where you choose to hold it.
For more information about Curacao weddings, click the button below to explore more of the destination: