Destination weddings provide the perfect picturesque backdrop for your ceremony, with unforgettable views of the ocean, or lush tropical foliage. Although a destination wedding is so much more stress-free then your typical stateside wedding, there can still be some stress involved in the preparation before the ceremony. Follow along for 5 tips to enhance your bridal suite experience so you'll have a calm and relaxing day up until you say, "I do".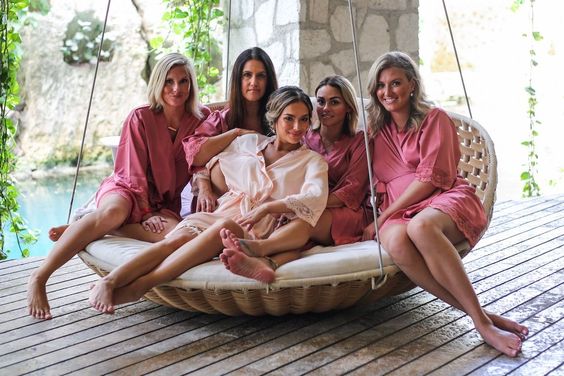 Book A Bridal Suite
Many brides choose to get ready in their room before their wedding ceremony, however, what you may not know is that many of our beautiful all-inclusive resorts feature bridal suites at their properties, often attached to the spa. This will be a private place where you and your wedding party can get ready. Plus, depending on your selected wedding package, the bridal suite may already be included with your wedding!
Hair, Make-up, and Spa Treatments
Your bridal suite will likely be attached to your resort's spa, and you'll have full access to a hair and make-up team, along with the spa department as well. Consider booking some relaxing treatments. It'll be hard to be stressed getting ready after a 60-minute Swedish massage. The bridal suite will allow for your own hair and make-up team to set up, or you can utilize their trained professionals who are sure to style you expertly based on your inspiration and direction.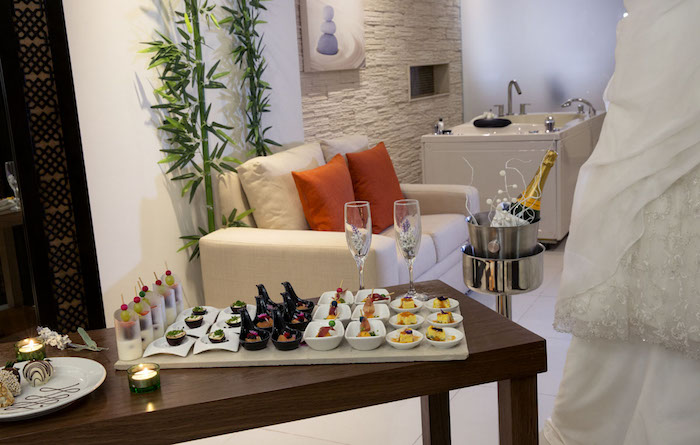 Champagne and Food
With a bridal suite, you can enhance the getting-ready process with food, drinks, champagne, you name it. By booking the suite you'll have access to delicious food, and both adult and non-alcoholic beverages while you get dressed. Food is often an afterthought for many brides, so this is the ideal way to stay energized and prepared for the wedding ceremony.
Emergency Kits
Expect the best, but prepare for the worse. A great idea for your bridal suite is to bring a medical kit and a sewing kit. Hopefully neither will be needed. But you'll never know if there may be a last-minute sewing emergency, or if any over-the-counter medicines or band-aids will be needed.
Chargers and Electronics
The last tip to enhance your bridal suite is to bring any electronics or chargers you may need for the day. Depending on your schedule, you may be going directly from your bridal suite to the ceremony, to your reception. Make sure your phone is charged (or your bridal party's phones are charged) cause there are sure to be lots of photos taken. You also may need your electronics for communications with some of your other wedding guests while you get ready.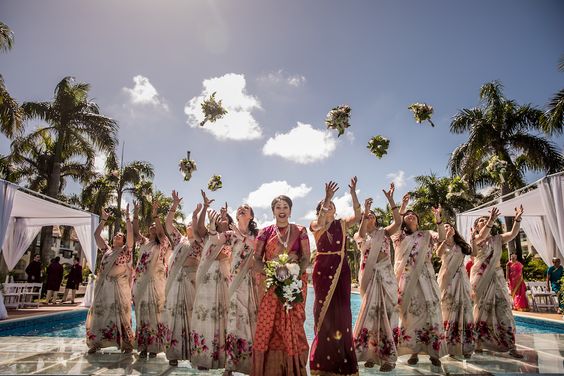 Want more bridal suite inspiration? Follow the button below to visit our favorite all-inclusive bridal suites: