Expect the unexpected when it comes to these 5 Mexico wedding garden venues, spanning both the Caribbean and the Pacific coasts. From secret gardens to desert surroundings, our selection of 5 destination wedding garden venues in Mexico will feature lush foliage that will entice a variety of groups. Follow below, and get those green thumbs out.
Dreams Tulum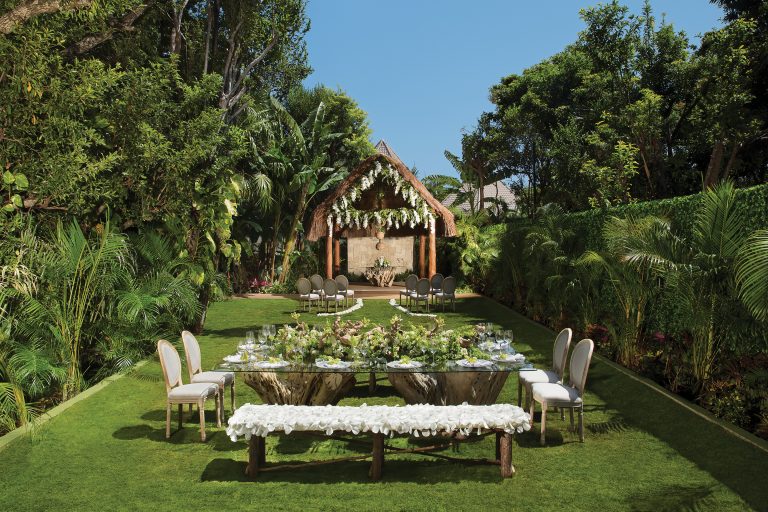 Dreams Tulum
The lush and full jungles of Tulum surround this beautiful oceanfront resort, which utilizes colonial architecture and rests on powdery fresh sand. Nearby guests can explore Mayan ruins, or enjoy the balcony hammock that comes standard with each room. Recently added is the Dreams Tulum secret garden, a fully enclosed space that can house everything from ceremonies to cocktail hours and receptions.
Sandos Finisterra Los Cabos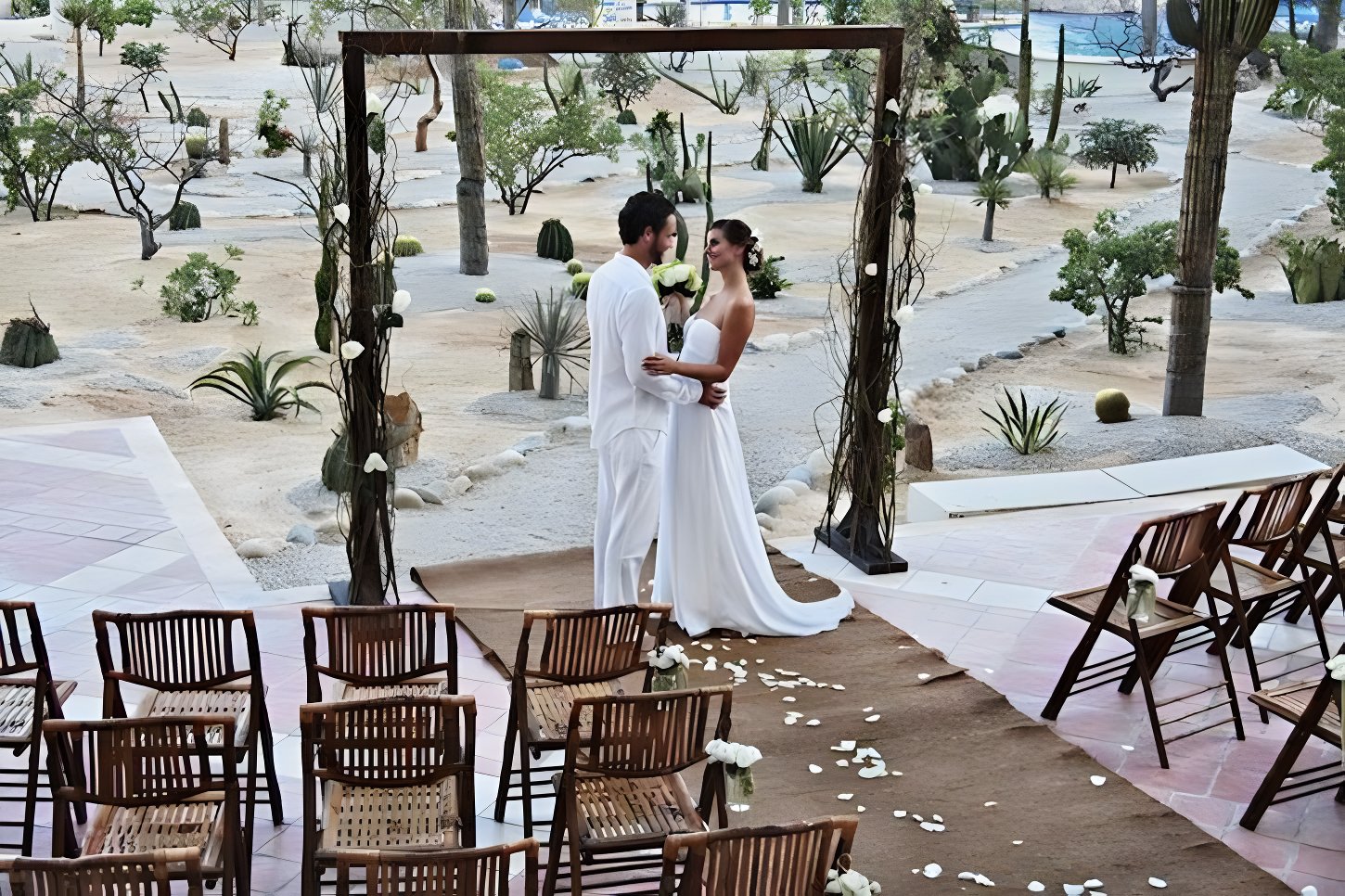 Sandos Finisterra
This cliffside resort along the Baja Peninsula raises the stakes for destination weddings, literally. The resort is famously home to Keith Richard's ceremony spot in the 80's but has seen major upgrades and renovations since. Sandos Finisterra rooms either face the ocean from a truly high vantage point or look down upon a lavish marina. Once down near the beach, there is an outstanding desert garden venue, featuring cacti and further otherworldly fauna. Your guests will be delighted by the unexpected.
Hyatt Ziva Puerto Vallarta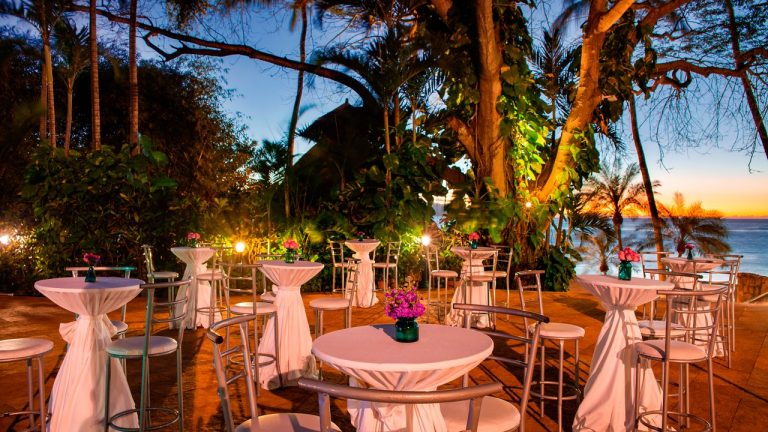 Hyatt Ziva Puerto Vallarta
Hidden amongst a private cove on the coast of Puerto Vallarta rests the all-inclusive Hyatt Ziva resort, ideal for scenic destination weddings. Guests will be treated to a secluded beach and vibrant resort grounds, and couples will adore the devoted wedding department. Think unique for your destination wedding when it comes to this garden venue, placed between drooping mangrove trees, with ocean views secretly popping out through the foliage.
Dreams Huatulco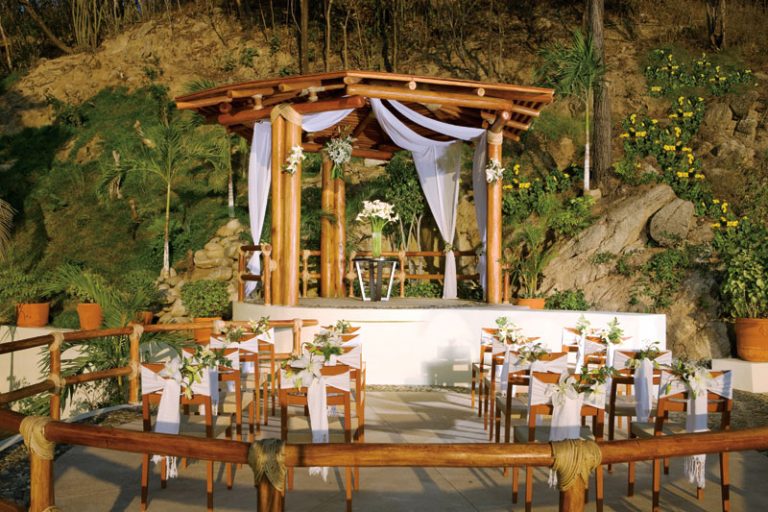 Dreams Huatulco
For a unique Mexico wedding garden venue amongst a unique resort selection, consider the Dreams Huatulco resort. The resort is nestled between soaring mountains on picturesque Tangolunda Bay, away from the hullabaloo of most touristy destinations in the country. Travel time may be extended for guests, but it can all be worth it thanks to the stunning garden venue placed against a cliffside and featuring a wooden pergola.
Sandos Playacar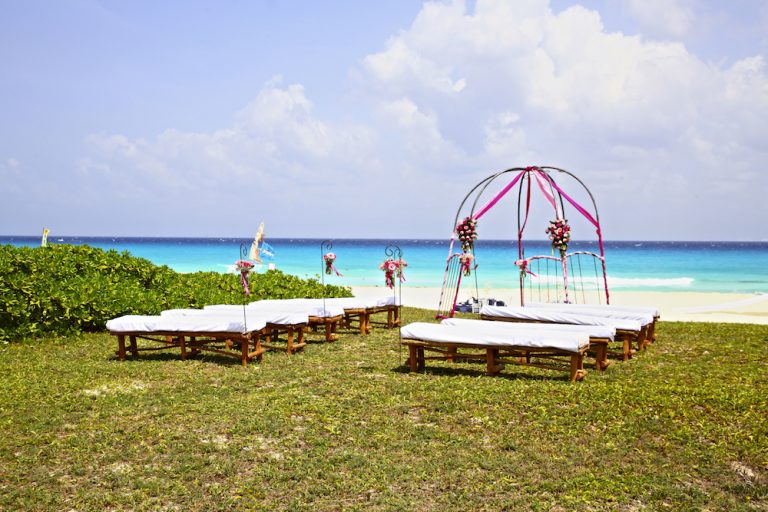 Sandos Playacar
Rounding out our list of 5 Mexico wedding garden venues is the Sandos Playacar resort, in Playa del Carmen. Located within a gated community, this resort is situated on a breathtaking white-sandy beach. All across the resort, you'll find wedding venues, and you'll also find cat hotels, a-la-carte restaurants, discos, and so much more. Check the garden venue above, which leads directly to the beach and features turquoise ocean views.
Want to see more Mexico wedding garden venues or more garden venues in general? Click the button below to begin exploring: