With all-inclusive resorts, not only do couples have the luxury of a wedding department completely built into the cost of their wedding, but they also have access to beauty salons and bridal suites across the Caribbean and Mexico. At many of our beautiful resorts, brides will have access to stunning preparation suites where hair and makeup can be completed by professionals while the bridal party dines on delicious hors-d'oeuvres and champagne. Follow the list for some of our favorite resort recommendations which feature truly gorgeous bridal suites.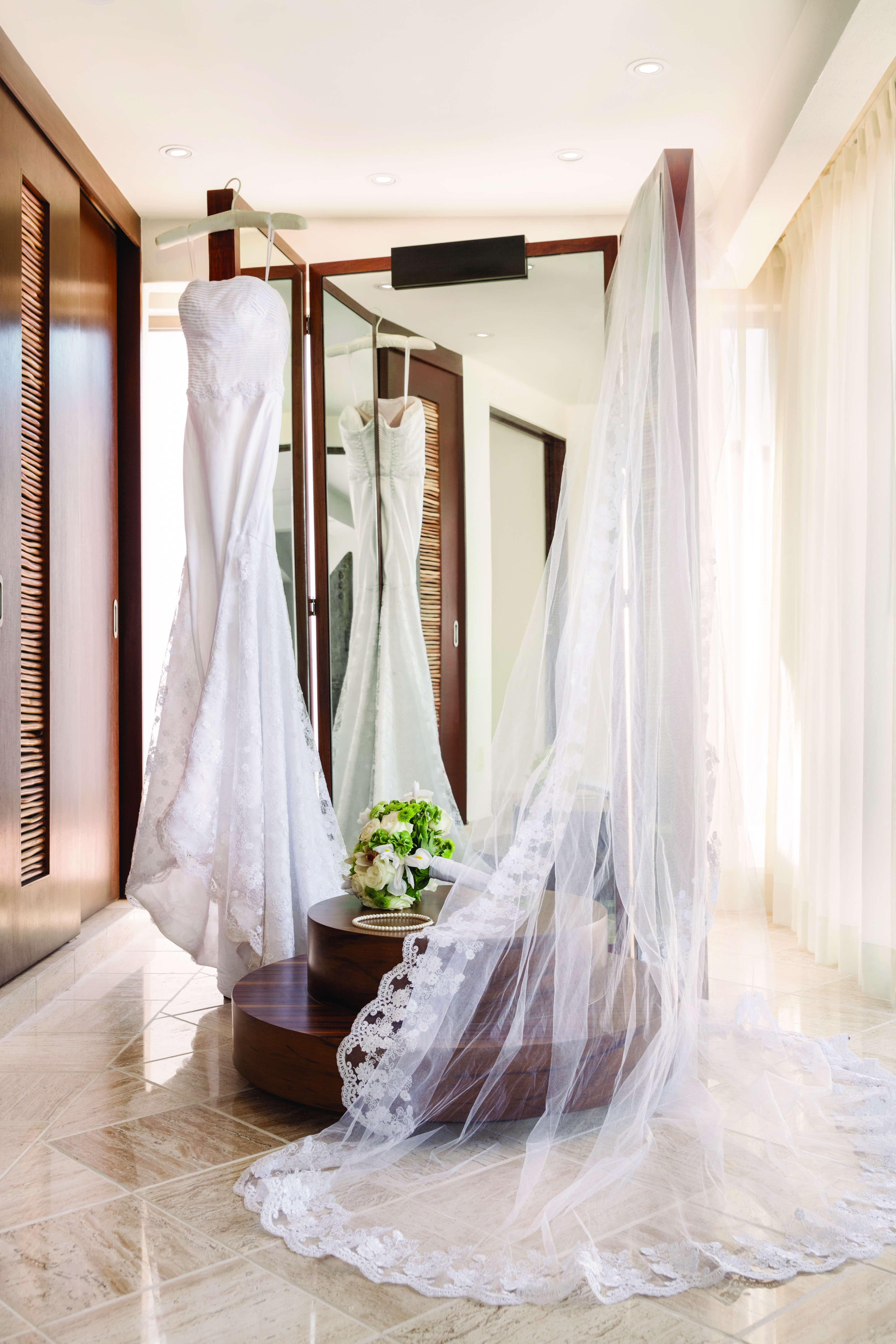 Royalton Negril
– Negril, Jamaica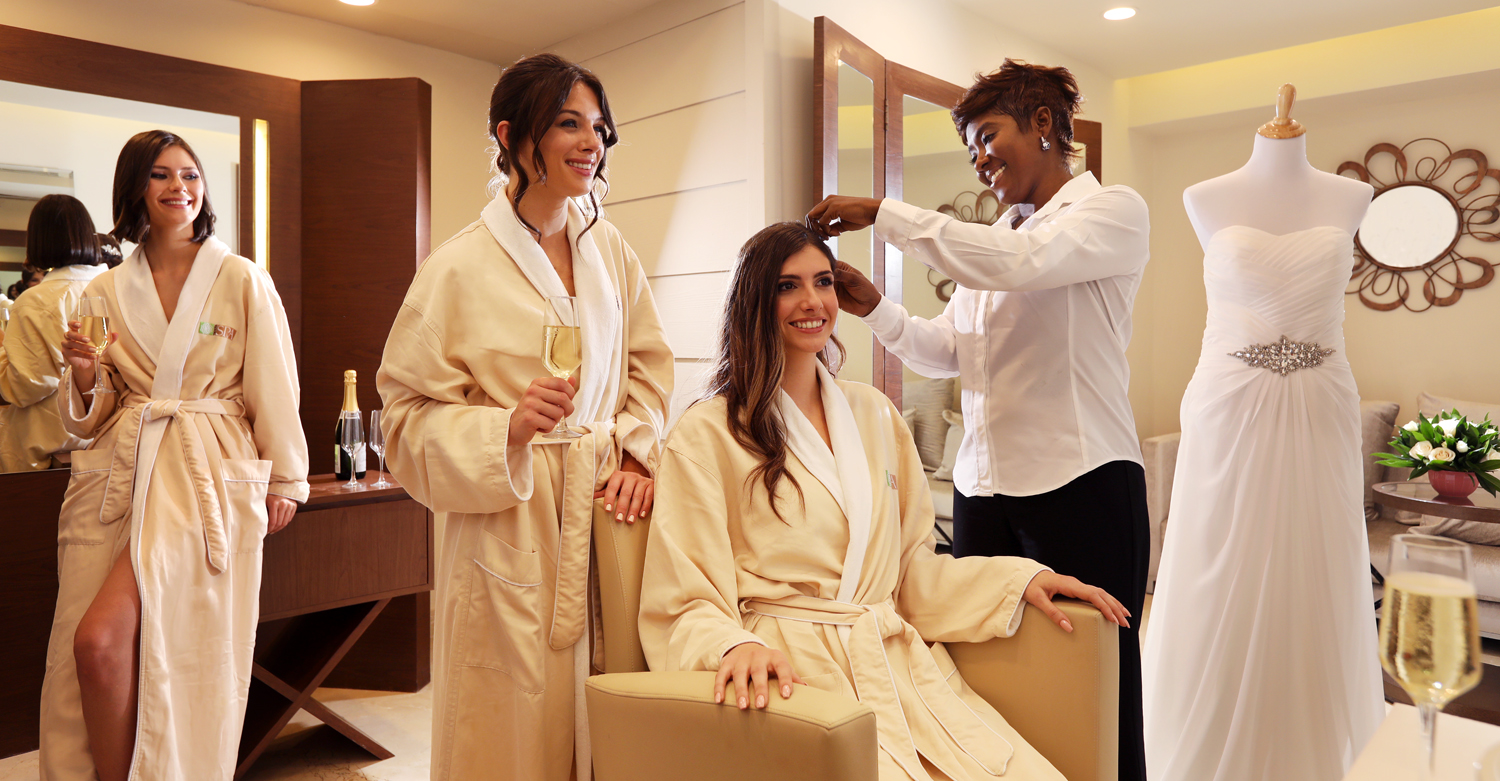 Royalton Negril
The luxurious Royalton Negril all-inclusive resort is an ideal location, set atop tranquil and clear Caribbean waters. There are numerous ceremony venues for brides to book, from an over-water boardwalk to an admirable sky terrace. Every decorative detail of the resort has been thoughtfully curated, from the lavish restaurants to the modern architecture. The same goes for the splendid bridal suite at the resort, where there are full-length mirrors to finalize your look and a dedicated hair and makeup team who will make sure every detail from the dress to your accessories are picture perfect.
Secrets Cap Cana
– Punta Cana, Dominican Republic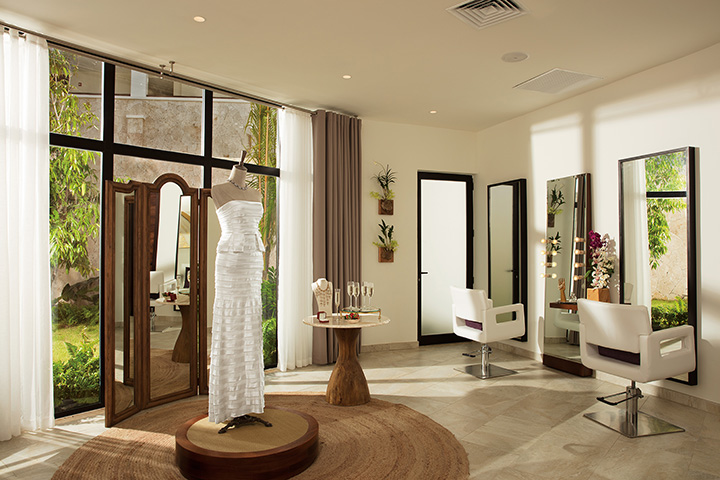 Secrets Cap Cana
The Secrets brand name stands for elegance and romance, and the Secrets Cap Cana resort is a standout resort amongst a portfolio of brilliant properties. All across the resort, you'll find unbeatable ocean views and romantic nooks and crannies to enjoy quality time together. The bridal suite takes full advantage of the exquisite location, with large windows overlooking a selection of private fauna, so you can soak up the tropical sunshine while you prepare to walk down the aisle.
Dreams Villamagna
– Puerto Vallarta, Mexico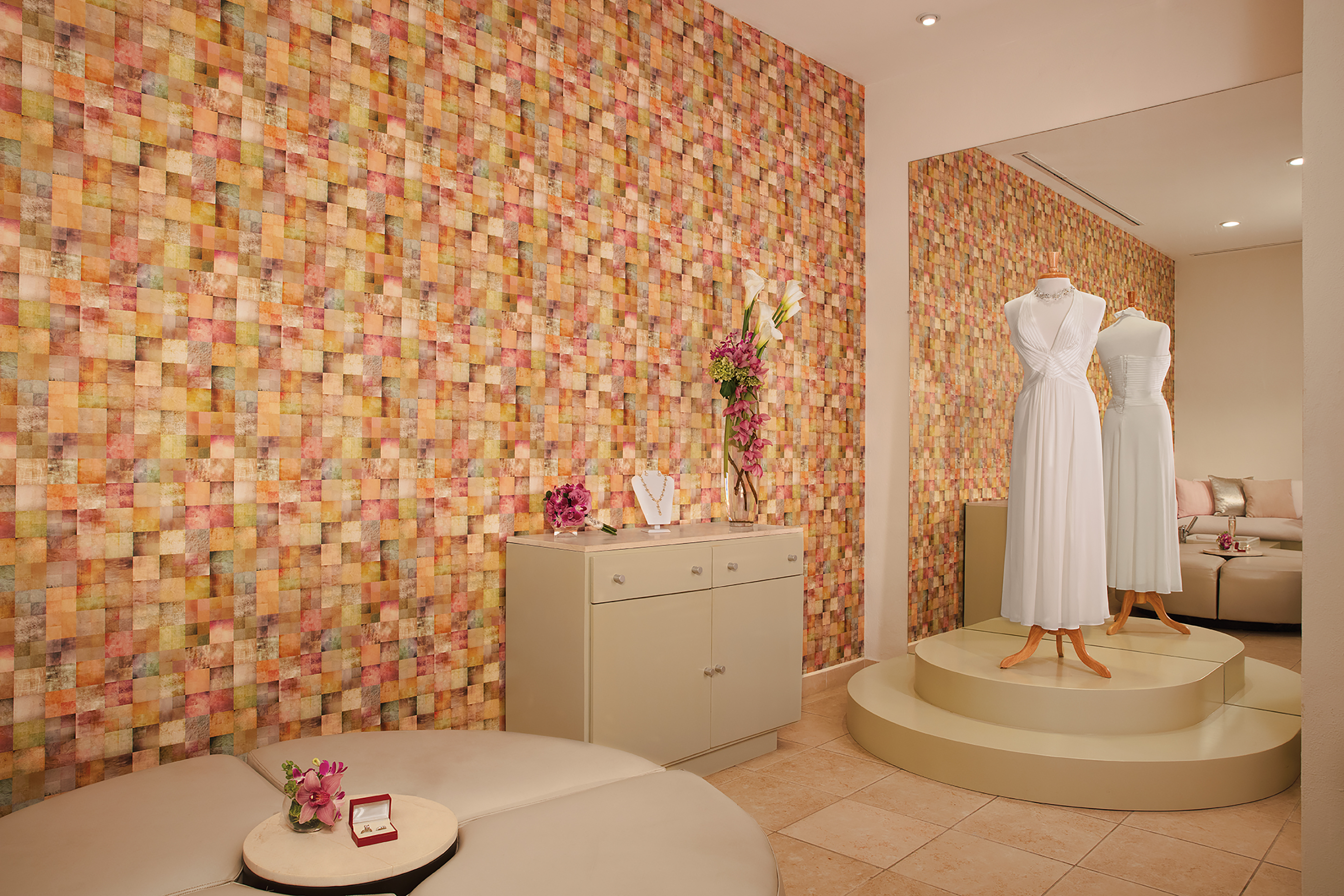 Dreams Villamagna
The brightly colored Dreams Villamagna resort in Nuevo Vallarta, Mexico is the place to share wedding vows amongst a vibrantly exciting setting. The twin 10-story towers that house many of the rooms offer dazzling views of the Pacific waters or the Sierra Madre Mountain Range. The bridal suite is also an illuminated retreat, with mauve lounge chairs ready for reprieves, and a brightly pastel covered wallpaper that will make getting ready for your big day an energizing experience.
Hyatt Zilara Cancun
– Cancun, Mexico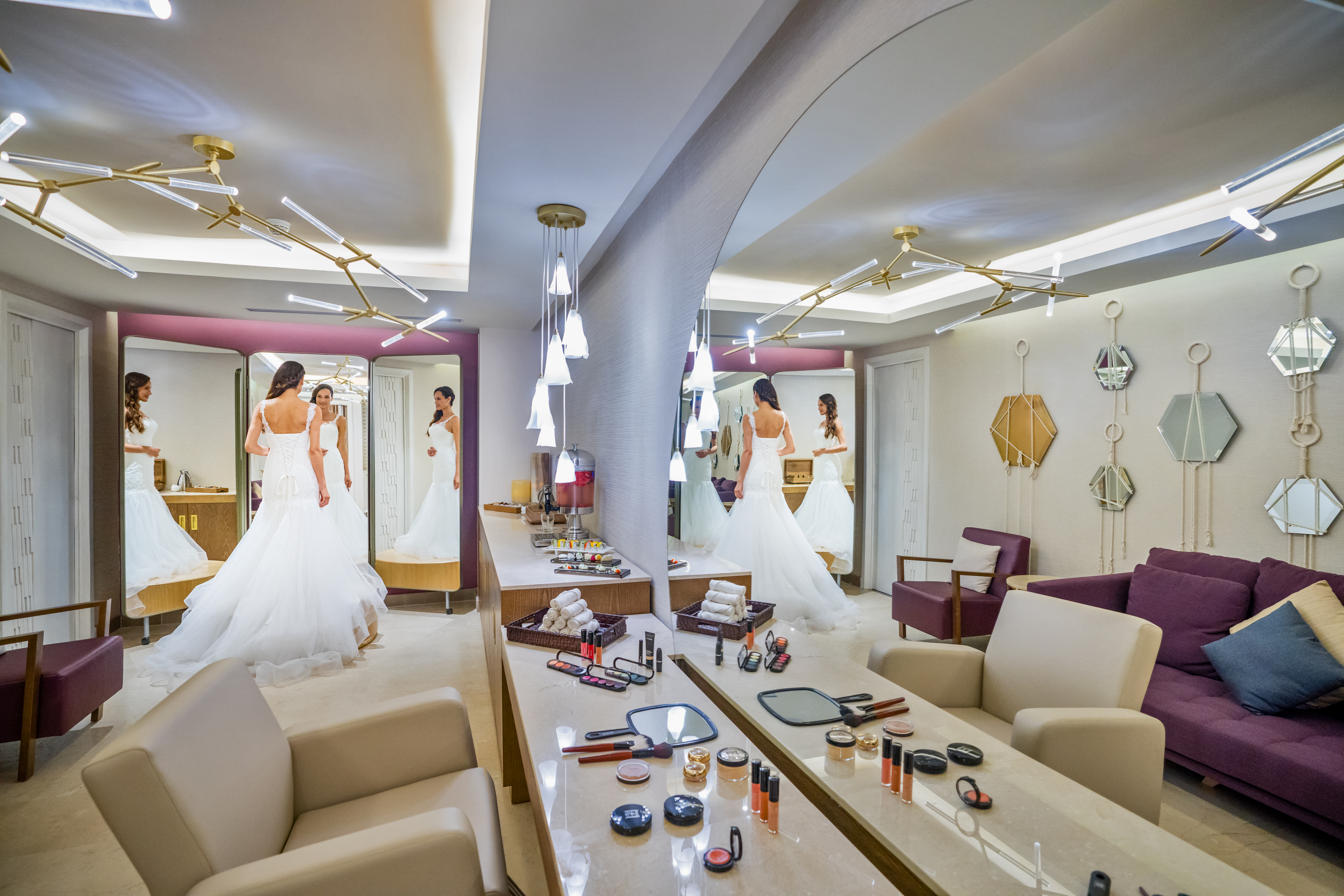 Hyatt Zilara Cancun
The opulent Hyatt Zilara resort in Cancun features an unbelievable number of stylish bars and delectable dining to explore, capped off by infinity pools that span the length of the beach, and sweeping panoramic views of the ocean that surrounds the complex. A destination wedding here is one of sophistication and world-class service. The bridal suite is no different, featuring contemporary lighting fixtures that elevate the getting-ready process, and a full wall-length bar to house all the necessities, from makeup and hair equipment to delicacies and a mimosa station.
Excellence El Carmen
– Punta Cana, Dominican Republic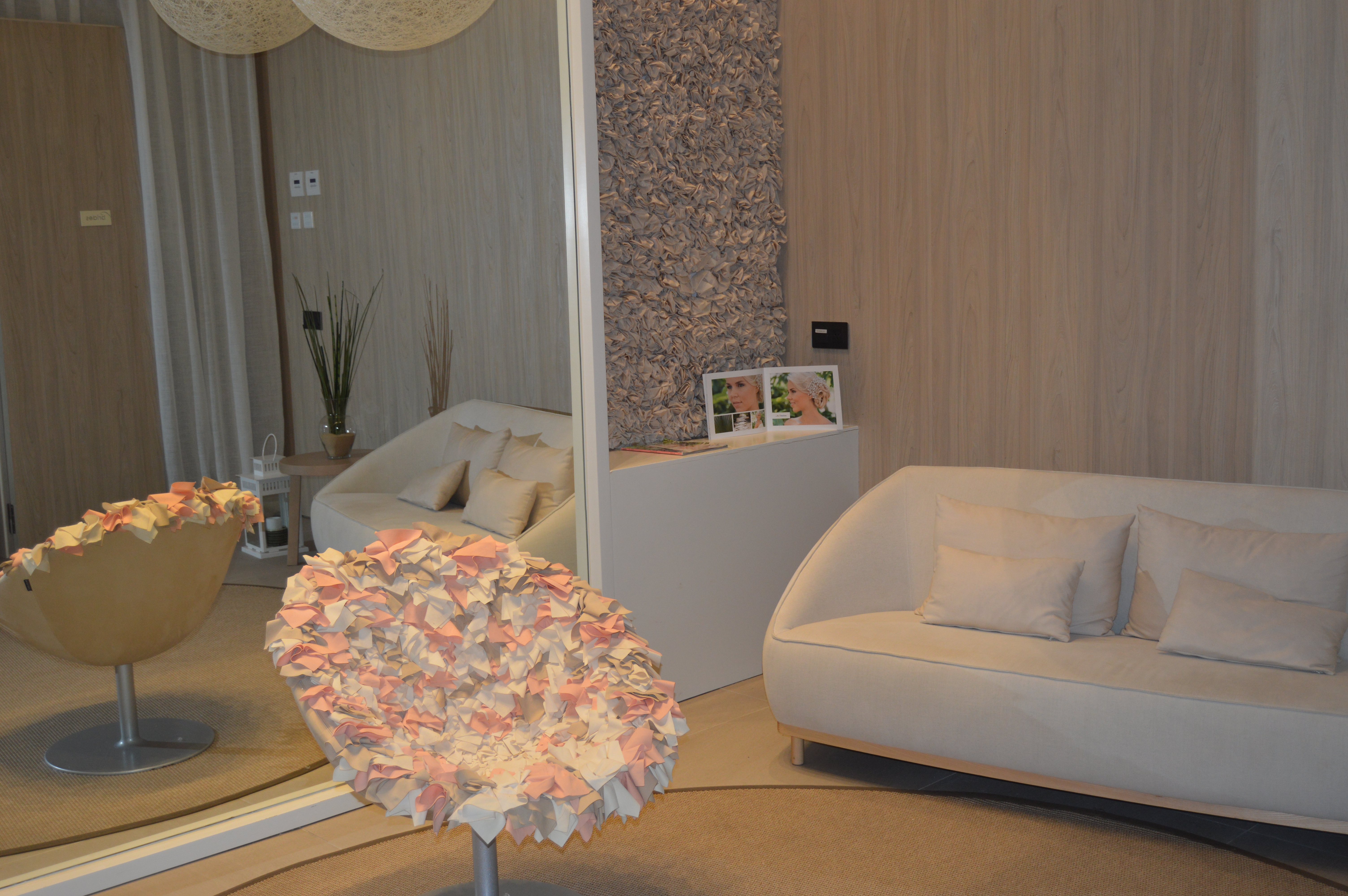 Excellence El Carmen
The sparkling new Excellence El Carmen ups the ante for just how luxurious an all-inclusive resort can be. It's the perfect spot for an adults-only wedding that demands contemporary decor, and across the resort, you'll find glistening marble floors and a half-mile long wooden boardwalk that stretches the duration of the beach. The bridal suite takes cues from the modern room accommodations and stylish lobby, presenting a minimalist-designed area where brides and bridesmaids will feel comfortable and chic as they get ready for the ceremony.
Royalton Riviera Cancun
– Riviera Maya, Mexico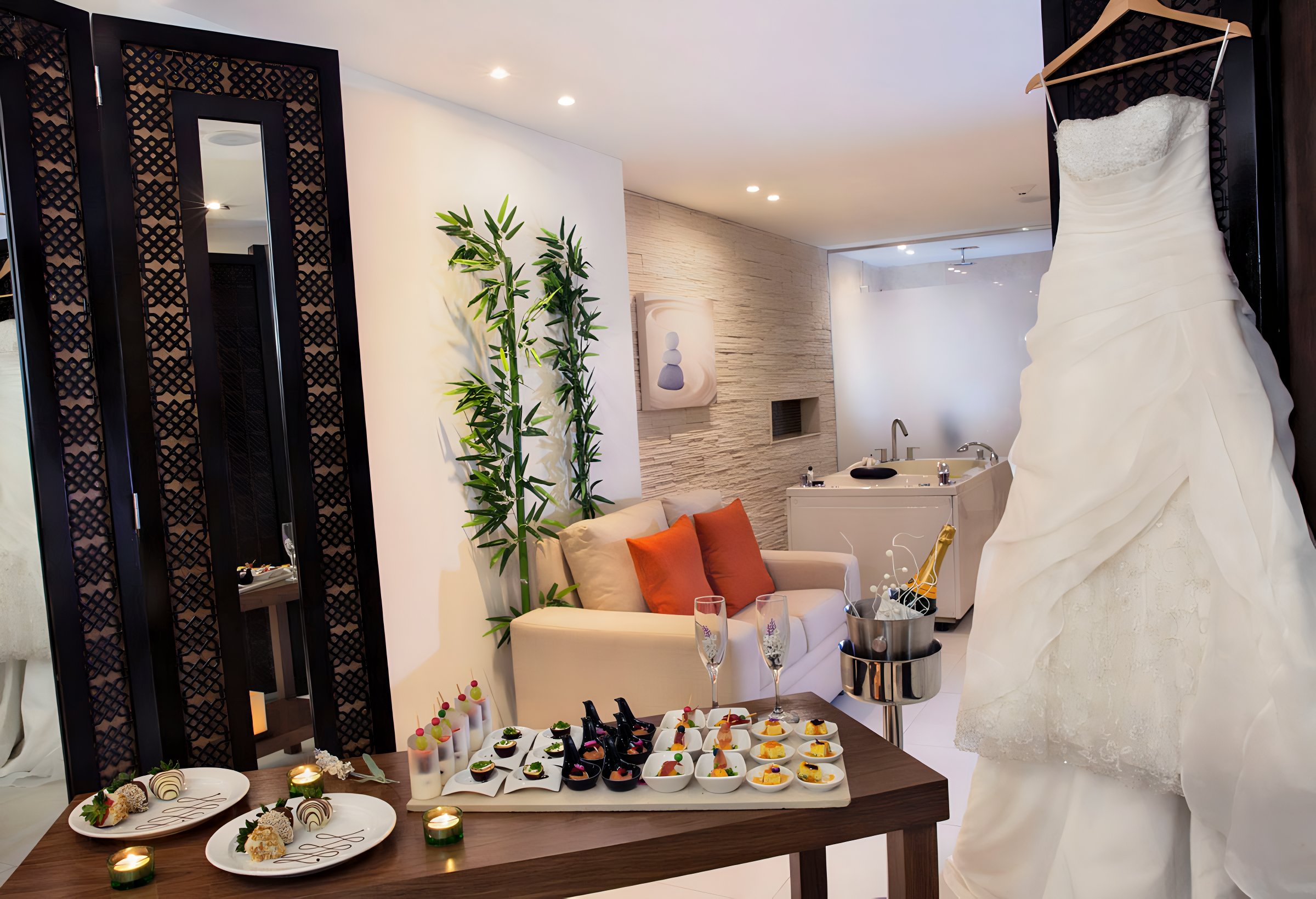 Royalton Riviera Cancun
The Royalton Riviera Cancun bridal suite is tucked within the resort's Royal Spa, where you and your bridesmaids can spend the day enjoying delicious appetizers, champagne, and facial and holistic treatments before you begin getting ready. No detail is left untouched, with a team of professionals who can nail any hairstyle you desire, to your own selection of wait staff who will provide whatever you need to stay relaxed and comfortable as you prepare last-minute vows or focus on your final dress fitting.
NOW Amber
Puerto Vallarta, Mexico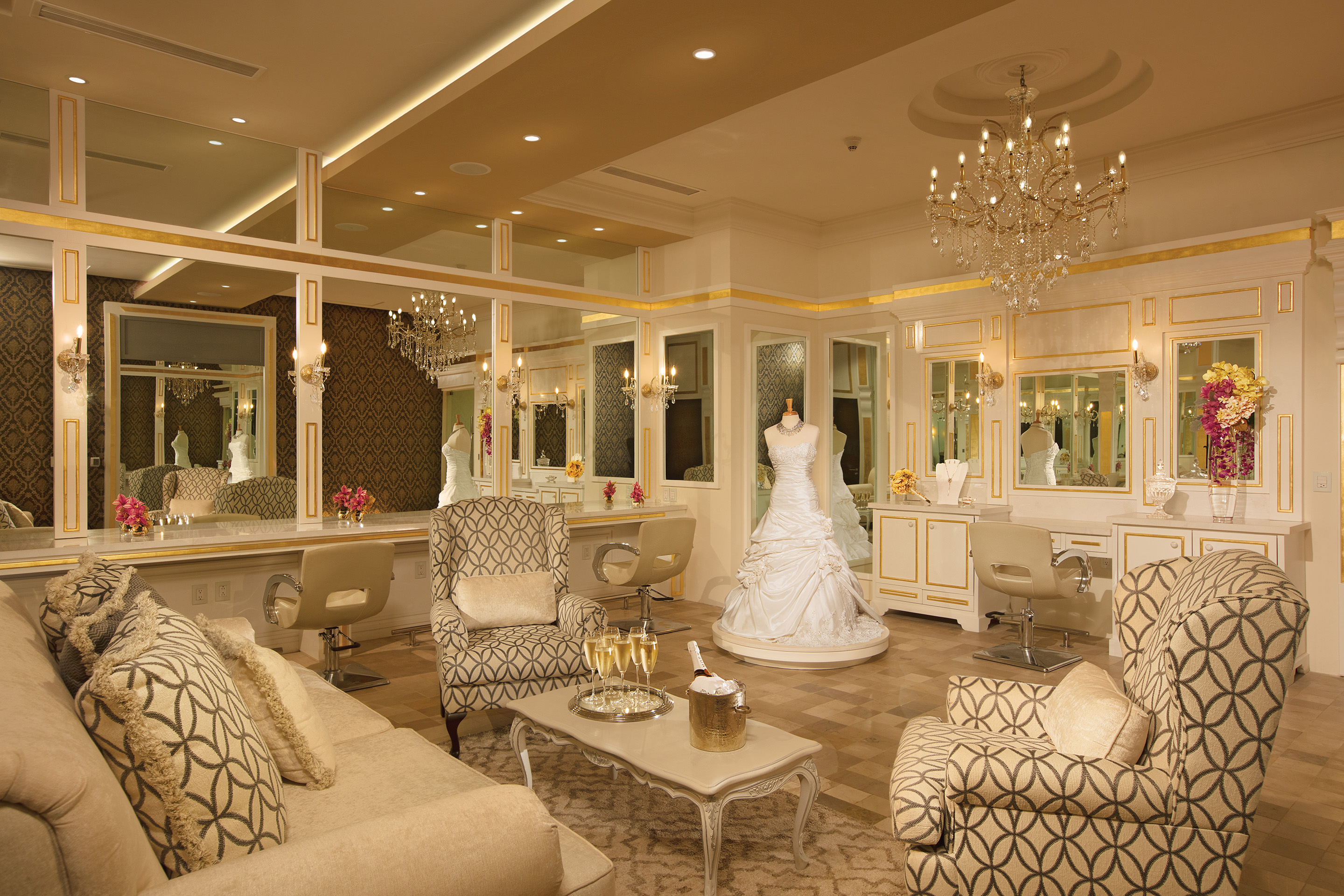 NOW Amber
The high-rise NOW Amber resort in Puerto Vallarta rivals the height of its mountain surroundings, overlooking the golden sands and crashing waves of Banderas Bay. Wedding guests will enjoy the humongous list of activities and dining available, as many of the facilities and restaurants are shared with the neighboring Secrets Vallarta Bay resort. The bridal suite may have brides lingering just a tad longer then expected though, as the chandeliers, elegant mirrors, and Victorian-like digs will leave every member of the bridal party feeling like royalty.
Dreams Punta Cana
Punta Cana, Mexico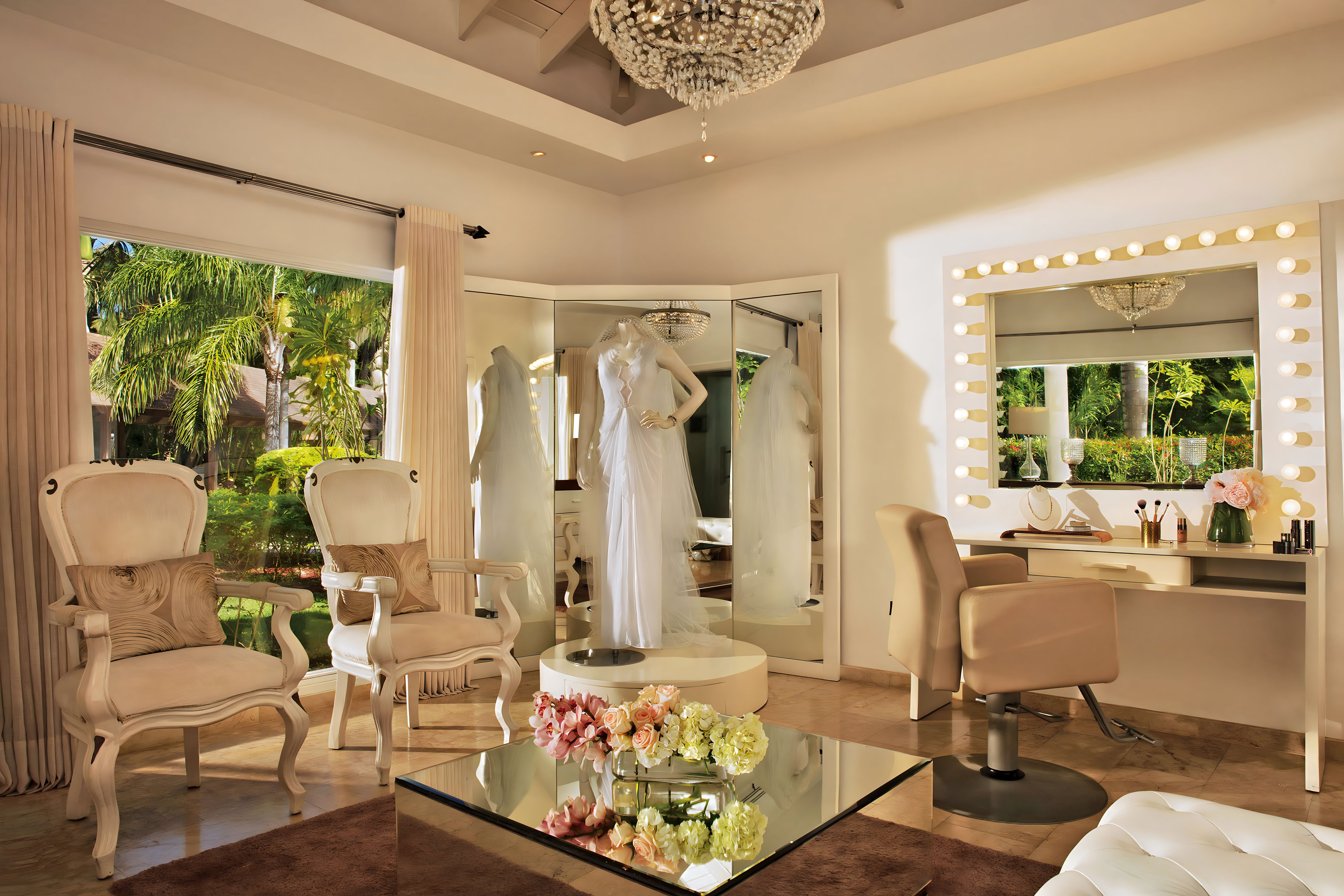 Dreams Punta Cana
So nice, they made the list twice, the tropical Dreams Punta Cana resort in the Dominican Republic features a bridal suite that will make anyone green with envy. Literally. The attractive suite uses muted and tan furniture and decor, as the true show-stopping features are the large windows utilizing gorgeous garden views. Brides will feel like Hollywood stars as they put on their makeup in front of the light bulb adjourned vanity. And of course, there's plenty of other opportunities to feel like a celebrity, amongst the elegant wedding gazebo or the perfectly groomed beach once you're ready for your wedding.
Ready to find your perfect resort? Click the button below to contact us.