There's a lot of planning that goes into a destination wedding, but typically our wedding couples find the planning process much less stressful than with coordinating your common stateside wedding (and a lot cheaper too). The reason being, because our all-inclusive resorts have wedding departments built into your package, and all of the reception and decor planning can be from one source. So with all that free time, we're featuring 5 exciting wedding activities you could host during your destination wedding.
We've got you covered for every style of wedding, from a group of couples looking for adventure, to family-friendly resorts that offer fullscale waterparks. After you're done planning your reception and ceremony, consider some of these options to maximize your fun. Remember, a destination wedding is more than one day of wedding celebrations, it can also be a full-blown vacation too! Not only will you have an unforgettable journey, but so too will your guests with these 5 exciting wedding activities.
Snorkeling and Watersports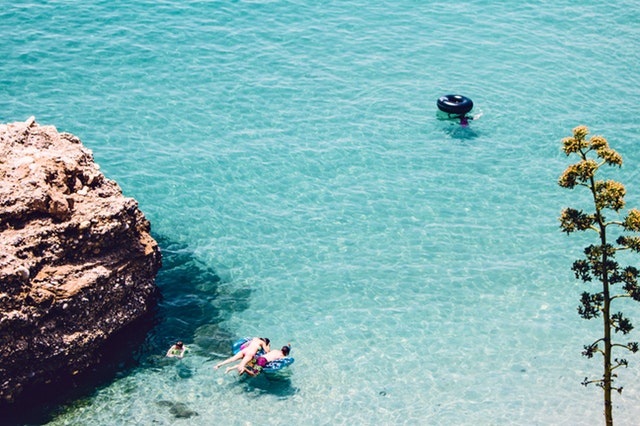 Many of our all-inclusive wedding resorts are situated along some of the most beautiful beaches in the world. Expect pristine sands, and long beachfront perfect for long walks or water activities. Many of them also include watersports for free, so that means you and your guests can rent paddleboards, kayaks and more, directly from your resort's beach. What better way to start your day than a peaceful kayaking trip as the sun shines on the Caribbean waters, a truly remarkable wedding activity.
Even better, many of our resorts offer snorkeling expeditions, which you can arrange with guest services. In Punta Cana, guests can visit the Marinarium, to swim with stingrays and tropical fish, and you can arrange to be picked up right from the lobby of your hotel. The world-famous island of Cozumel in Mexico's Caribbean coast is known as one of the top snorkeling destinations in the world, and at resorts like Fiesta Americana Cozumel, you can jump directly into the waters to swim amongst the coral reefs.
Hard Rock Riviera Maya's Activities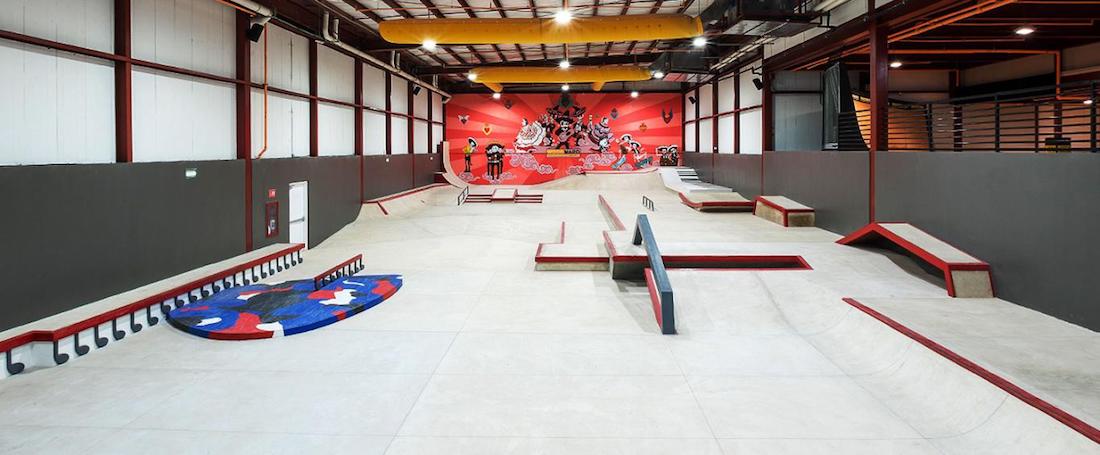 Woodward Skatepark at Hard Rock Riviera Maya
The Hard Rock Riviera Maya all-inclusive wedding resort allows guests to live the rockstar lifestyle, and there are numerous exciting wedding activities you can do without even leaving the resort. Guests of every age will be enthralled. At night, there's the Heaven nightclub, a Las Vegas-style club that has a pool literally inside of the nightclub, so you can swim and dance to the DJs at the same time.
Wedding guests that are young, or young at heart will love all of the thrilling amenities on offer. Like the full-size waterpark free to any staying guest. There are mat-racer slides, body slides, and a full kid's park with a multi-gallon bucket that dumps water on guests every few minutes. Recently the resort has also added the Woodward Skatepark, with ramps and halfpipes, along with full lessons available, for skateboarders and rollerbladers of any skill level.
Catamaran Cruises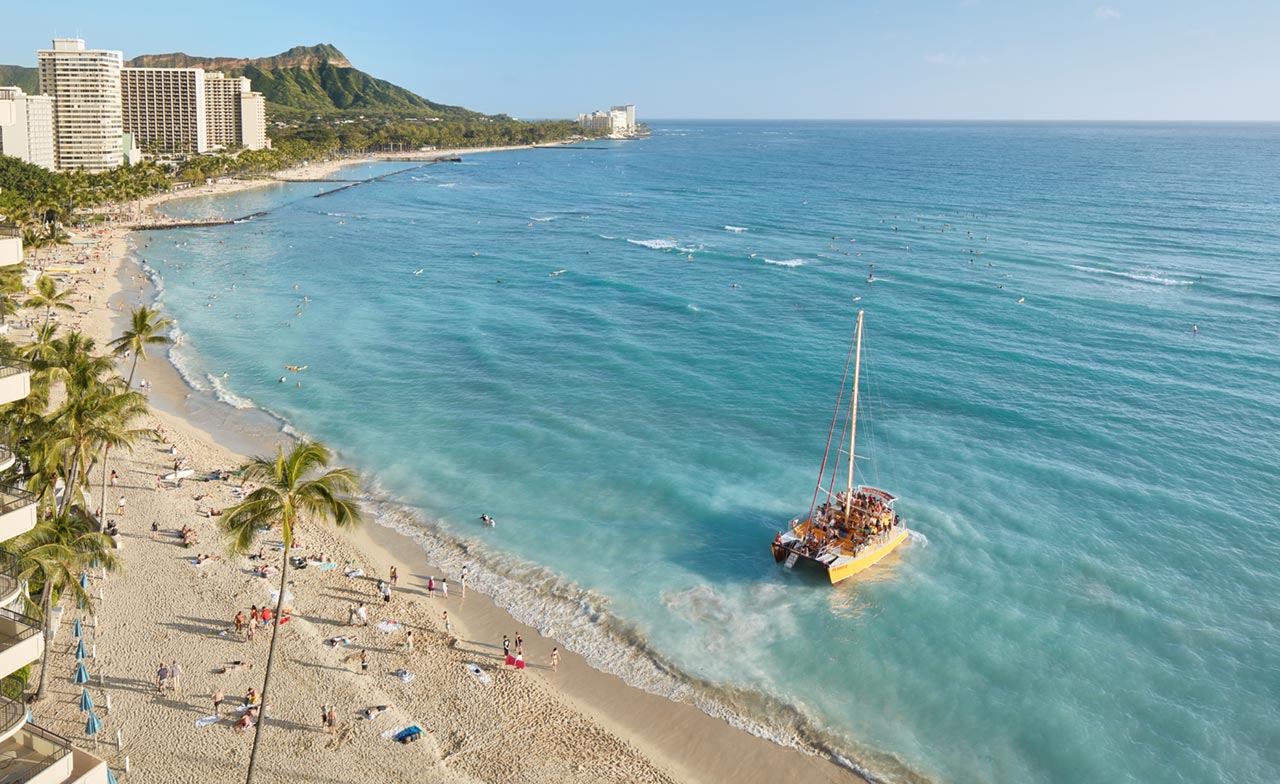 One of the most popular wedding activities our parties take part in is catamaran cruises, on offer at all of our destinations. They vary in price and inclusions but rest assured there is a cruise for every group type. Catamaran cruises may lead to private islands perfect for snorkeling, and many of the longer catamaran trips offer free lunches at your beach destination, where you'll also stop for watersports, swimming and relaxing.
Wedding groups can rent out entire catamaran cruises for their guests, or offer it as an optional excursion and guests can sign up to join if they'd like. There are romantic sunset catamaran cruises too. Take for example in the destination of Puerto Vallarta, where your wine and appetizers will be included, as you take in one of the most vividly orange sunsets seen across the globe.
Ziplining and Jungle Tours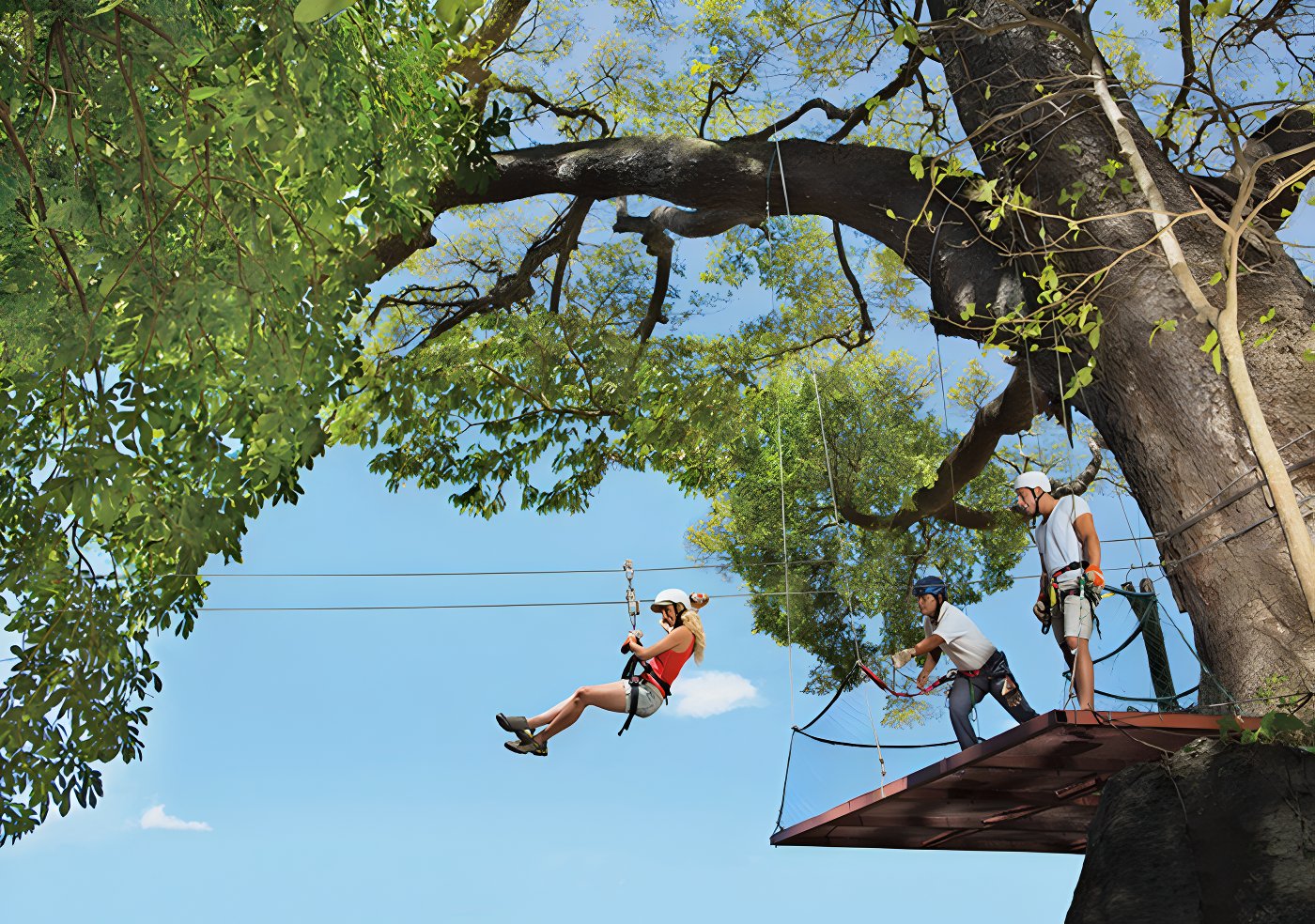 A cenote at Xcaret Park.
One of the most exciting wedding activities that you can find from Mexico to Jamaica is jungle and ziplining tours. Guests can book these straight from the guest service desk, and they'll take you high into the jungle, only to go back down to the ground level on a thrilling zipline adventure. In more expensive destinations, like the Bahamas, you can even zip line overhead the Caribbean beaches.
Zipline tours offer you an immersive experience to see the tropical surroundings that many of our destinations feature. In Riviera Maya, you may get birdseye views of the ocean, or even Mayan ruins. The Occidental at Xcaret resort is right next door to exciting Xcaret Park, home of more ziplining routes then you can count, along with cenotes and underwater rivers to explore too.
Welcome Parties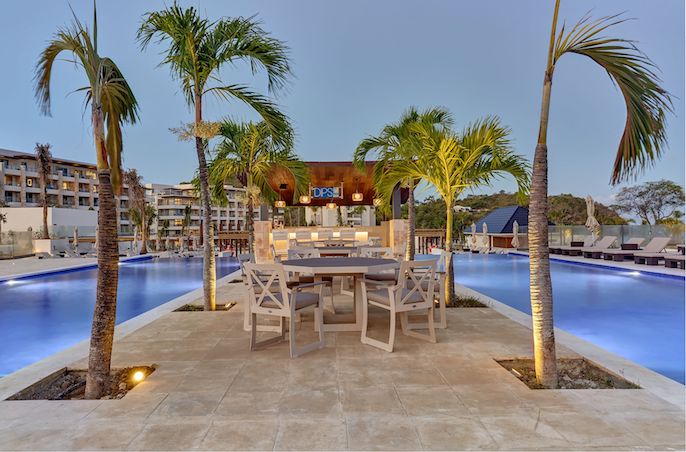 A cenote at Xcaret Park.
Why not start the party off right by hosting a welcome party on the night most of your guests arrive? This is the perfect way to welcome your guests to your destination of choice, and it serves as an introductory function where your wedding party can get to know each other. Our couples have hosted welcome parties in many beautiful venues, from private areas of a-la-carte restaurants to garden soirees.
Your chosen resort will be happy to accommodate a welcome party, and some wedding packages even feature them as an inclusion. We've seen such events at resorts like Dreams Tulum , and Royalton White Sands. You can have a full-blown dinner if you'd like, with plated seating or a buffet, or opt for a cocktail hour with drinks and appetizers served. A welcome party is a great way to utilize special venues your resort has if you feel your wedding ceremony or reception isn't enough. They also are a great way to say Thank You to your guests for traveling so far.
Want to learn more about planning your destination wedding? Use our Complete Planning Guide for further research.