Wedding vacations to Mexico and the Caribbean are becoming increasingly popular for various reasons. These dreamy destinations are known for their long beaches, crystal clear waters, lush tropical landscapes, and vibrant cities and cultures. With so many perfect destinations to choose from, couples can find the dream venue for their wedding, or honeymoon and enjoy quality time together.
Whether it's a beachfront ceremony, a lavish reception at a seaside resort or a honeymoon following the ceremony full of adventure, Mexico and the Caribbean provide the perfect backdrop for an amazing event. Additionally, the affordability of these paradise destinations makes them an ideal choice for couples searching for a luxurious wedding getaway without breaking their budgets.
Why Couples Choose to Host Wedding Vacations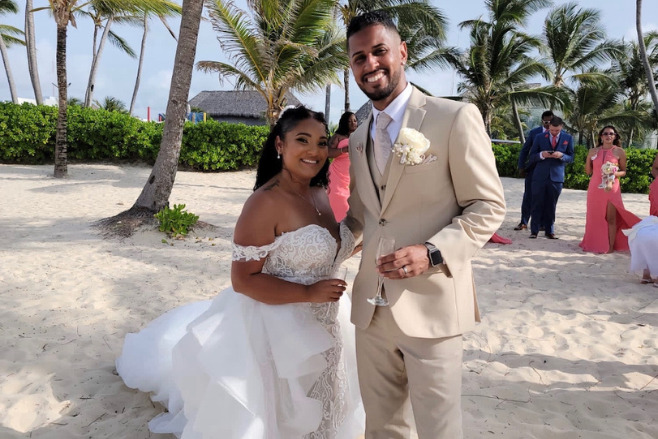 Destination weddings are becoming increasingly popular for couples as it allows them to have a more meaningful, personalized experience, while still enjoying a trip with their closest loved ones. Destination weddings allow couples to go to a place that may be exciting for a multitude of reasons, such as the place they got engaged, or a place they've always wanted to visit.
Wedding vacations also provides a way for couples to experience a location far away from their hometown and create memories at a place that is special and unique for them. A destination wedding also often allows for a smaller, more intimate wedding than what a traditional stateside wedding could allow, with less stress and less disruption to everyday lives.
Destination weddings can also give you some of the advantages of a traditional stateside wedding, such as a wedding planner or catering and lodging options, while still being able to experience the beauty and culture of a new location. You get all of these amazing benefits packaged into one deal, making coordination all that much easier.
Some Couples Think Stateside Weddings Are Too Traditional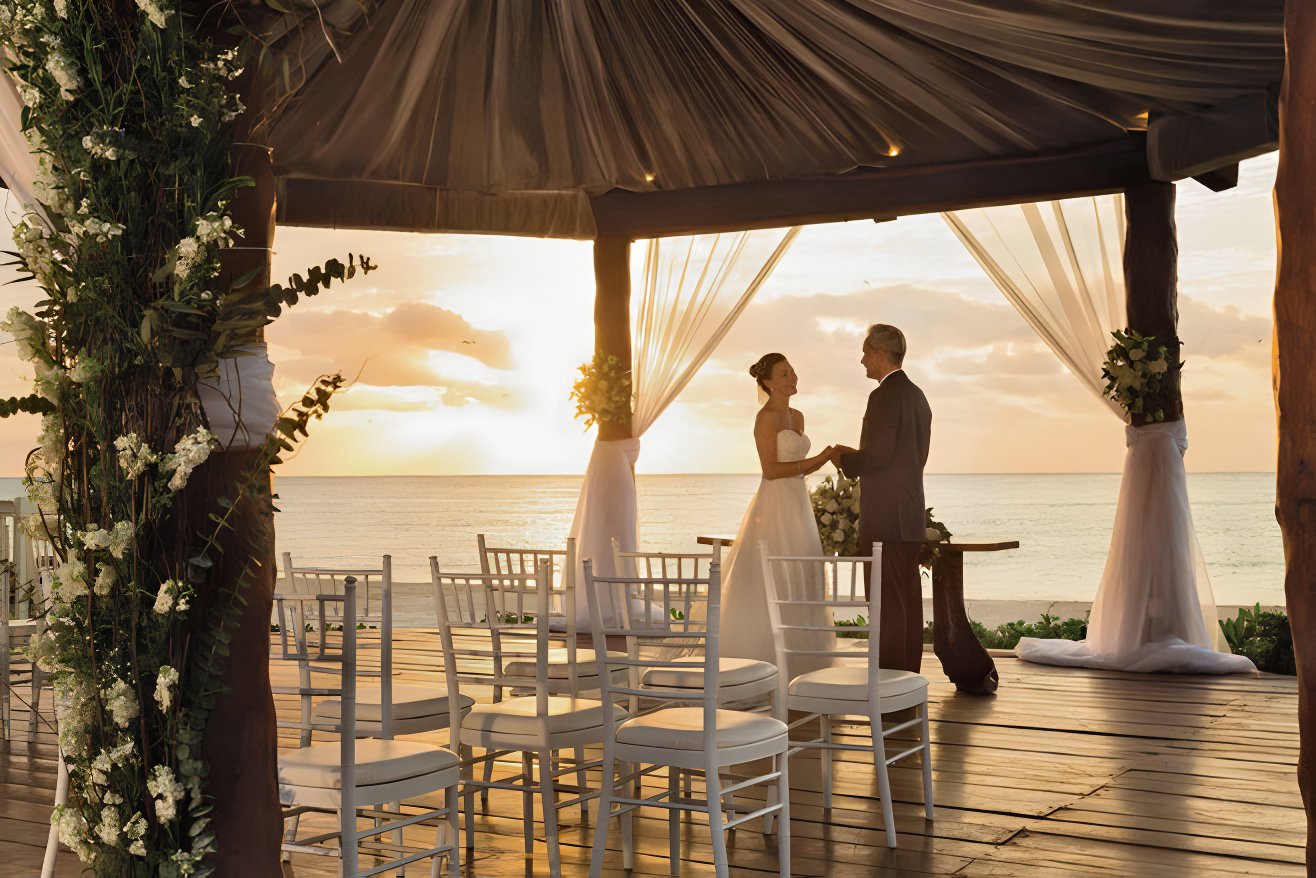 Some of today's couples see stateside weddings as too traditional because they want the wedding to reflect their own personal style and be something that stands out from the ordinary. A vacation venue gives them an opportunity to customize the wedding, especially if it is a destination wedding.
Some couples also choose to have a wedding away from home because it gives them the opportunity to save money on wedding expenses as well as make it a vacation for family and friends. It also allows them to explore a new area and enjoy the scenery while celebrating their marriage in a tropical setting. Plus, who doesn't agree that sunset pictures along the beach are truly magical?
Mexico and the Caribbean Make Hosting Your Destination Wedding Easy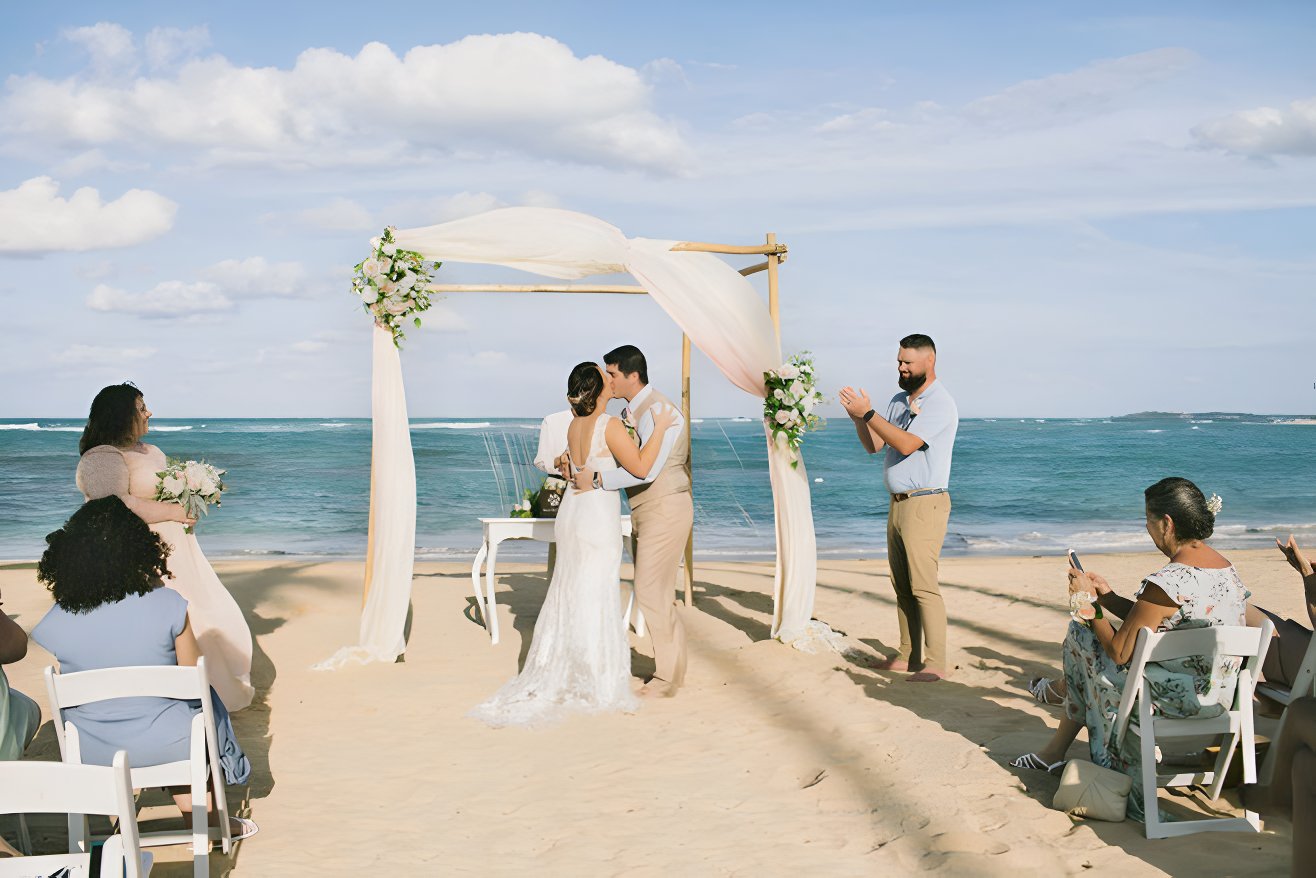 Mexico and the Caribbean are easy to host your wedding at an all-inclusive for several reasons. Most resorts offer wedding packages that make planning easier and more affordable. Both destinations have stunning beaches and beautiful tropical weather, providing a perfect, romantic atmosphere for your special day.
All-inclusive packages usually provide an array of extras such as photography and decorations, making your wedding a lavish event. Finally, the costs of hosting at an all-inclusive resort tend to be lower than a traditional wedding venue, providing you with excellent value for money.
How Does All-inclusive Wedding Planning Work?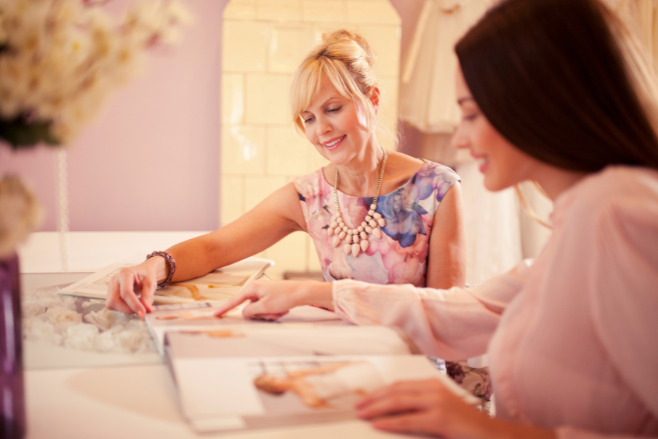 All-inclusive wedding planners work by helping couples plan every aspect of their wedding from start to finish. This can include helping with decisions on the venue, vendors, decorations, invitations, food, and other details.
The planner can provide advice on all of these aspects, as well as handle any outside vendor negotiations, create timelines and budgets, and ultimately ensure that the day goes as smoothly as possible. Many planners also offer other services such as floral design, photography, and music to further complete the wedding package.
Here at Destify, we help couples plan their dream wedding by providing them with a range of services, from finding the perfect venue to managing all of the day's details. In addition to helping couples plan the details of their wedding, Destify also offers budgeting advice, access to discounts on suppliers, and a free-style wedding planner to make sure your day goes off without a hitch. With Destify, couples have a stress-free and affordable way to plan their vacation wedding.
Steps for Choosing Your Wedding Resort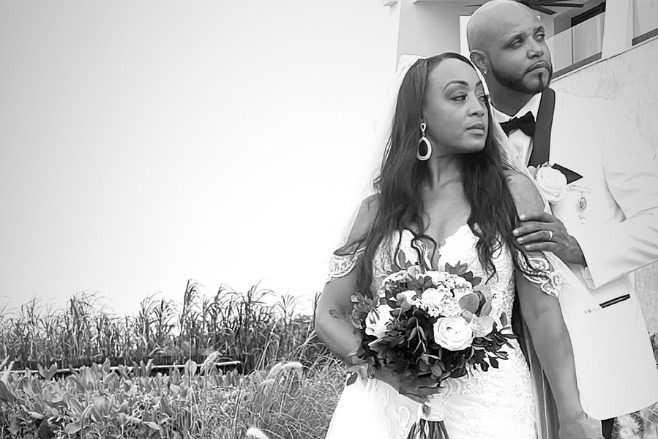 Research: Research the different wedding resort options in your desired destination. Look at reviews from recent wedding couples to get a good idea of the level of service, the quality of the food, and any specials that the venue may offer. Ask your travel expert for their advice!
Book a Visit (optional): If it's within your budget, you can book a visit to your resort beforehand, which may even include discounts prior to your stay. Before you go, make sure you have all the right questions such as wedding packages, inclusive services, and any additional activities that the destination may offer.
Consider Your Guests: Consider your guest list when choosing the perfect destination wedding resort, as guests will be staying at the resort for an extended period of time. Focus on resorts that meet your must have's (ex: adults-only, family-friendly). Some resorts even offer additional perks based on your guest list size, like complimentary room upgrades or free nights.
Make a Budget: Make a realistic wedding budget, and look for resorts that will fit into your budget. Many resorts offer wedding packages that can save you money and make planning easier.
Some of our top picks for wedding vacation resorts include the family-friendly Dreams Resorts & Spas, the adults-only offerings of Hyatt Zilara spread across Mexico and beyond, and the always luxurious Palladium group of resorts that extend all the way to Jamaica.
Young people are increasingly looking to Caribbean destination weddings as an alternative to traditional stateside weddings. Caribbean destination weddings offer a perfect excuse to get away and enjoy a tropical paradise, surrounded by friends and family.
Caribbean destination weddings are typically more budget-friendly, with many resorts and hotels providing all-inclusive packages that make it easier for couples to plan the perfect wedding. The unique setting is also an excellent way to create a more personalized and memorable experience for those attending the wedding.
Want to learn more about hosting your own destination wedding? Click here to learn more about Destify's Path to I Do.