Vow renewals are a couples' way of reaffirming their love and commitment for each other. More and more often we're booking vow renewals in many of our beautiful locations. There are many reasons a couple may want to renew their vowels. Maybe it's the ultimate celebration of their anniversary. Maybe it's hosting the ceremony they had always dreamed of, but couldn't have, when they first tied the knot. In today's post, we're going to cover some tips and suggestions so you can make your (second) big day absolutely perfect.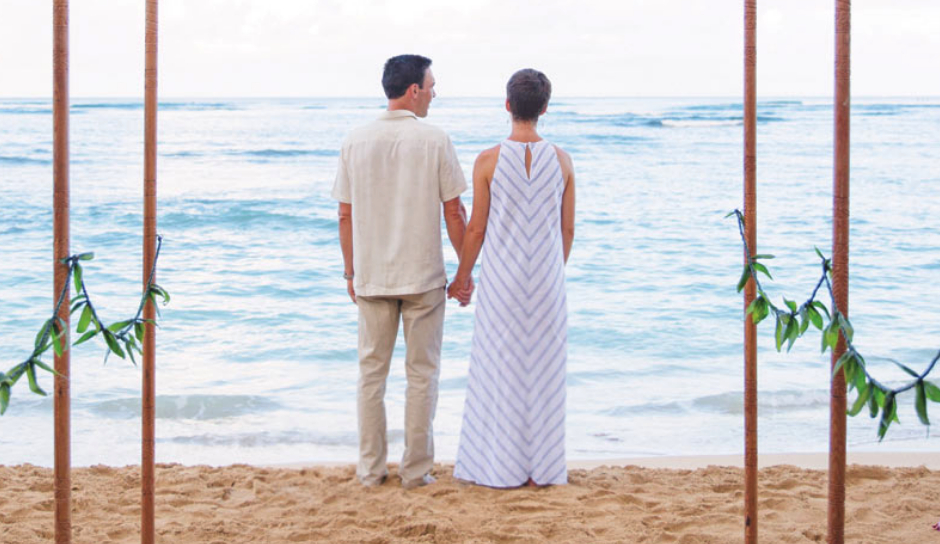 A vow renewal in Hawaii
Why do you want to do it?
Vow renewals can be large, with a full guest list, or just the two of you. There are no rules for a vow renewal! Some couples had chosen a courthouse wedding originally, for various reasons, from budget constraints to wanting marriage to start sooner. The key component of a vow renewal is that you want to celebrate your love for each other again. You want to commemorate what you've already shared together, and to kickstart a new chapter and refocused commitment for the future.
Consider how you want your ceremony to go. Are you going to create new vows or use your original vows? Will you wear a bridal dress or something more casual? If you're inviting guests, they may question why you want to do it before RSVP'ing. You don't have to give an answer, but just beware, there may be less attendance than for a wedding. That's not necessarily a bad thing. Don't be offended if those you invite can't make it, after all the vow renewal is about you, not them.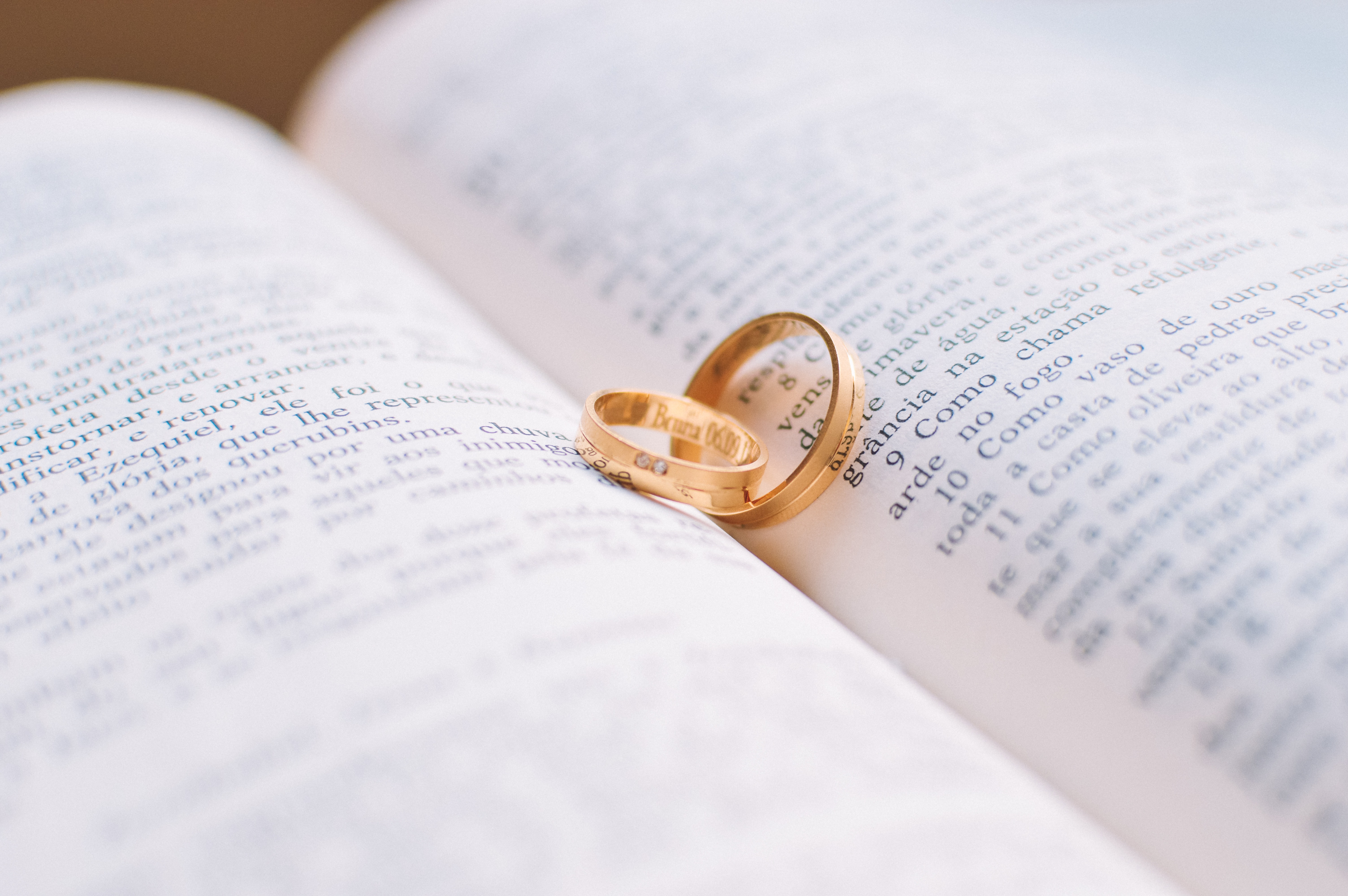 Where do you want to have it?
For many couples, hosting a vow renewal in Mexico or the Caribbean is their way of finally achieving the original fantasy wedding they had always envisioned. It doesn't matter if you've been together a year or 30 years, it's still your ceremony to reaffirm how much you mean to each other. Sometimes couples choose a vow renewal because they never got a honeymoon, so this is their chance to celebrate their love like newlyweds in paradise.
Consider not just romantic beachfront locations, but also destinations that appeal to the two of you as a couple. If you like adventure book a resort in the Riviera Maya where you can explore Mayan ruins or underwater cave systems. Consider a stay in Costa Rica where you can visit active volcanoes or explore the sky bridges high in the rainforests. If you want a quaint location where you simply enjoy your resort, look into the Dominican Republic with its leisurely island atmosphere, and pristine white sand beaches, or Jamaica with its Reggae vibes and tangerine sunsets.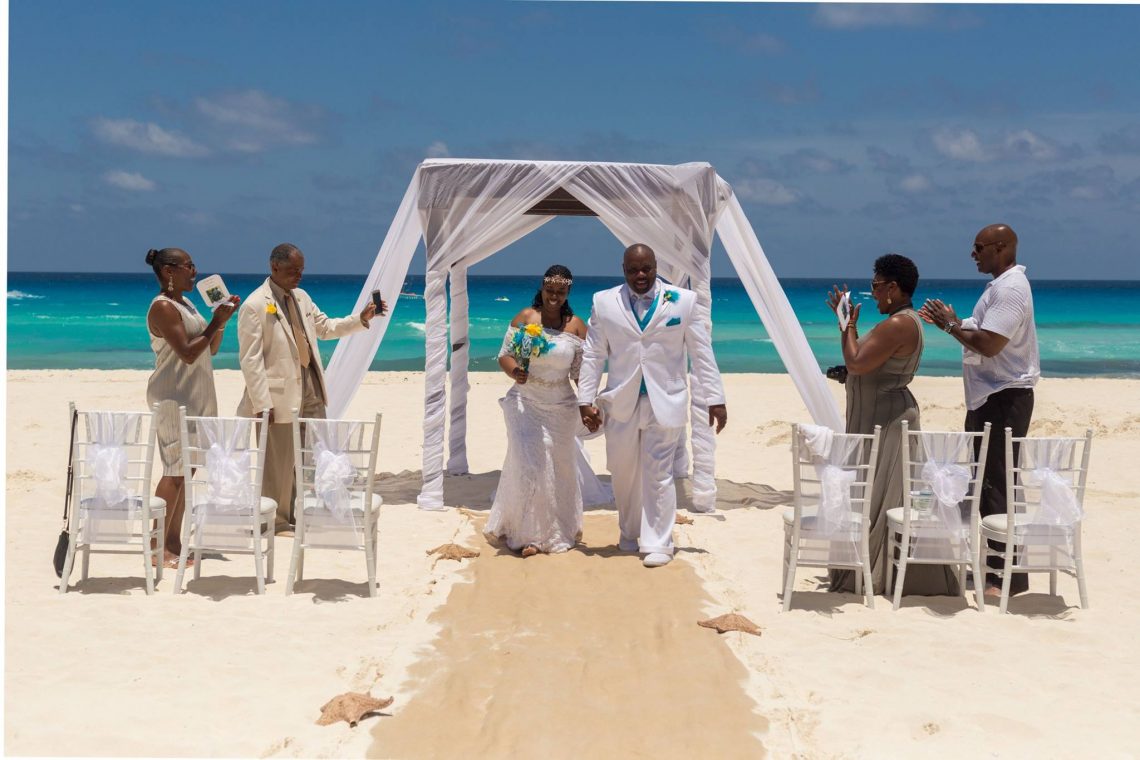 Tiffanie and Troy renewing their vowels in Cancun.
Renewal Packages and Resort Recommendations
Many of the resorts we feature have exclusive vow renewal packages that offer everything you'll need to host a magical ceremony. They're designed with vow renewals in mind too, and not just a copycat list of inclusions similar to their wedding packages. Resorts will pull out all the stops if you choose them, and your ceremony could include a picturesque beachfront location, a dinner reception, and romantic turndown service including rose petals, and champagne.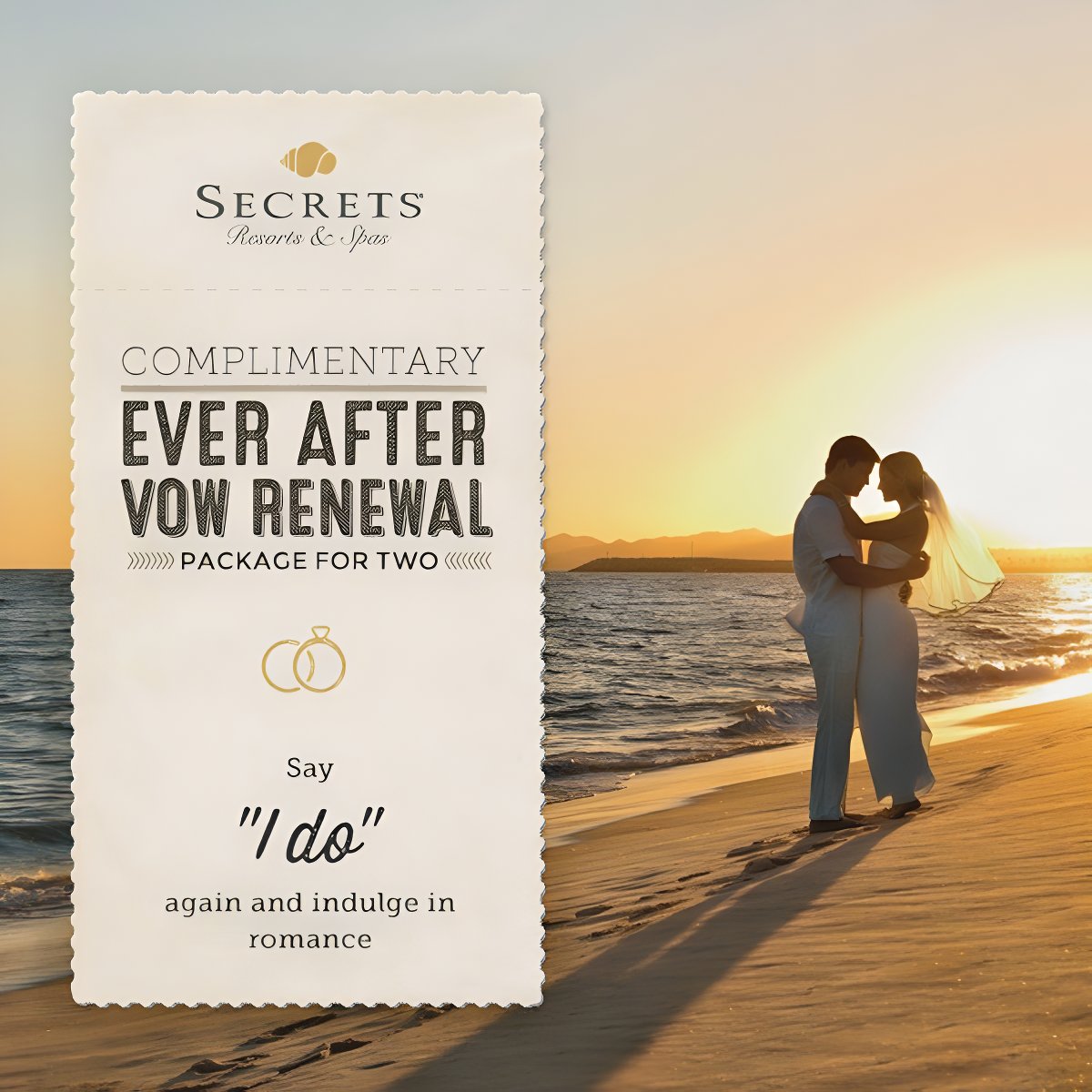 A promotional flyer for Secrets' Vow Renewal packages.
Firstly consider your budget, and if you're inviting guests, their budgets too. Together with a Destify agent we can find a centrally located resort, in a perfect destination, that will meet the needs of everyone attending. Not only will your vow renewal happen in a tropical location, everyone will get to have a splendid beach vacation too!
From any budget big or small, here are some beautiful resort recommendations around the world, sure to feature an unforgettable vow renewal: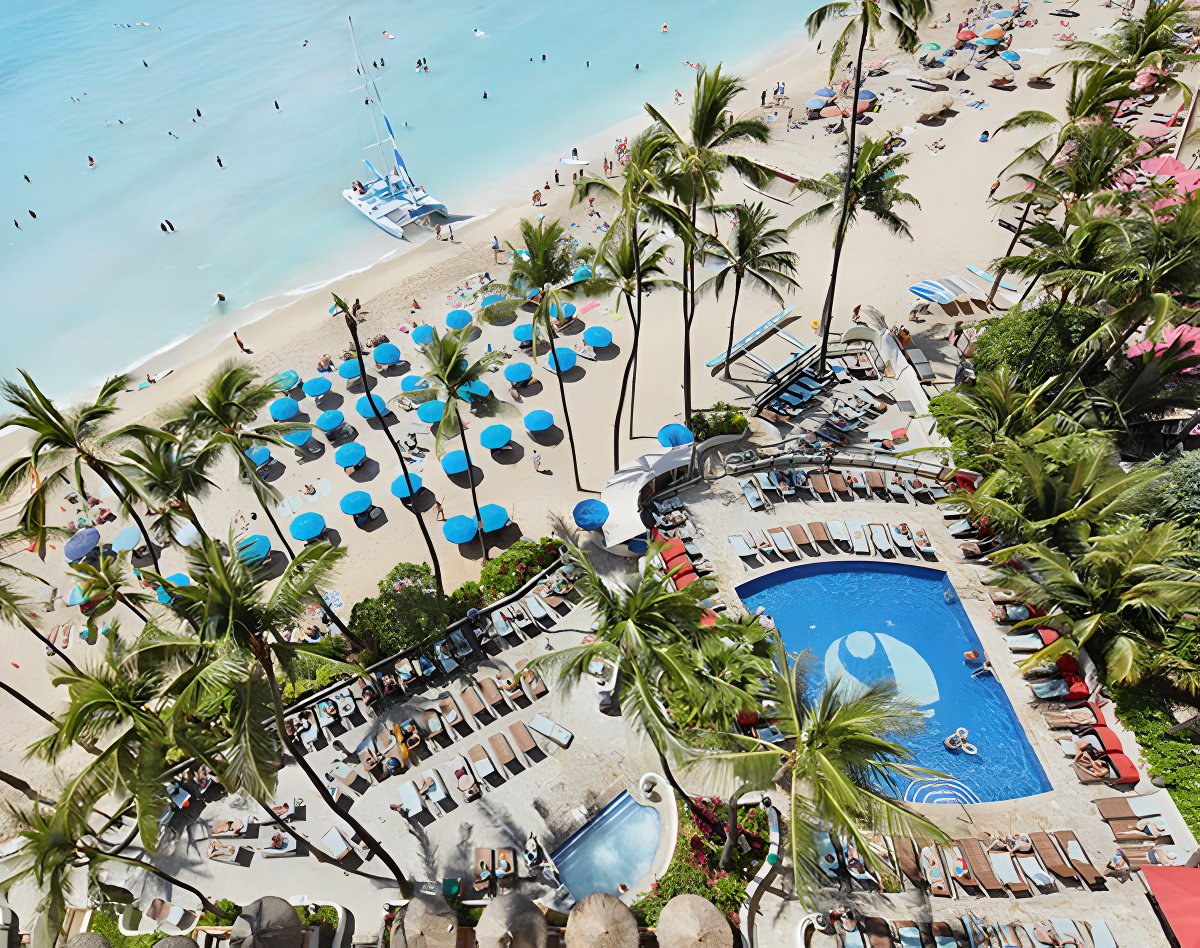 Outrigger Waikiki Beach
Complimentary vow renewals are offered weekly at the majestic Outrigger Resort, in stunning O'ahu, Hawaii. Guests of the resort can participate in a unique Hawaiian ceremony, with the rising sun and the beach as your witness. And after the ceremony, there's plenty to do in the area, from the signature Duke's Canoe Club restaurant and grill, to the exciting nightlife and shopping in the area, and of course the iconic Waikiki beachfront always just seconds away.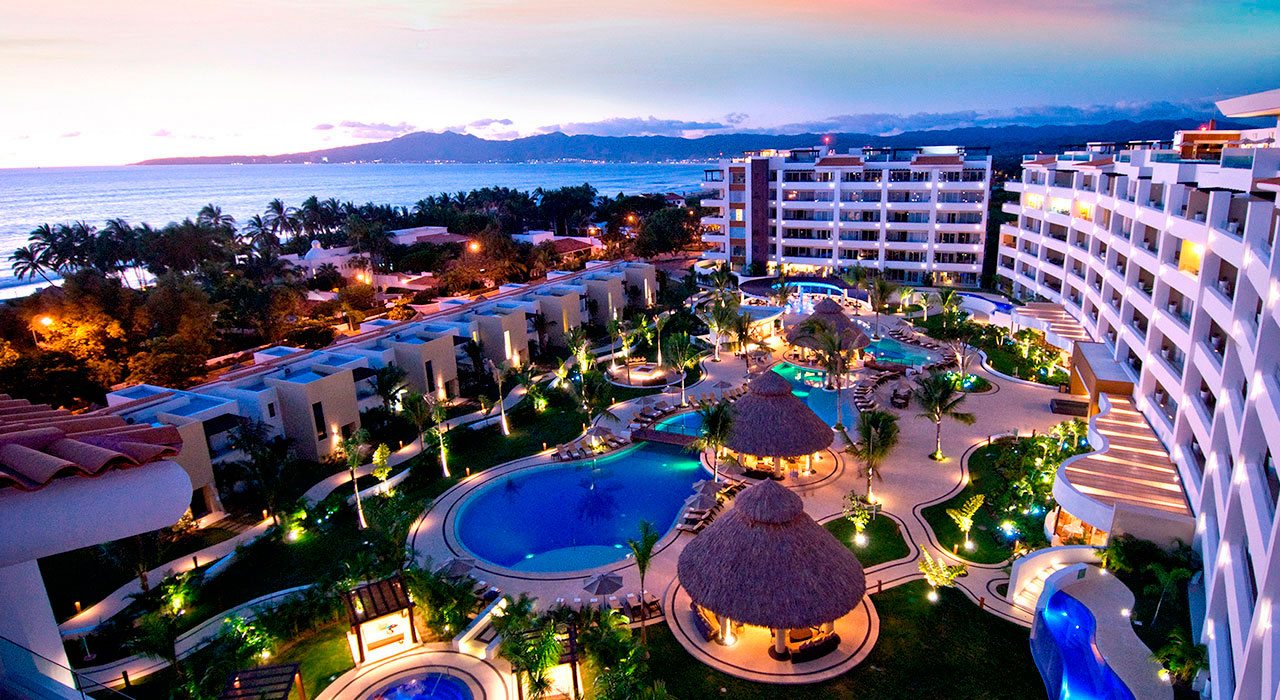 Marival Nuevo Vallarta
In Nuevo Vallarta, Mexico at the beautiful Marival all-inclusive resort, your vow renewal can feature up to 30 guests. You'll receive a matching bouquet and boutonniere, and a sound system during your ceremony to play music special to you as a couple. The perks don't stop there, your entire group will be treated to a 3-course dinner at one of the resort's specialty restaurants too.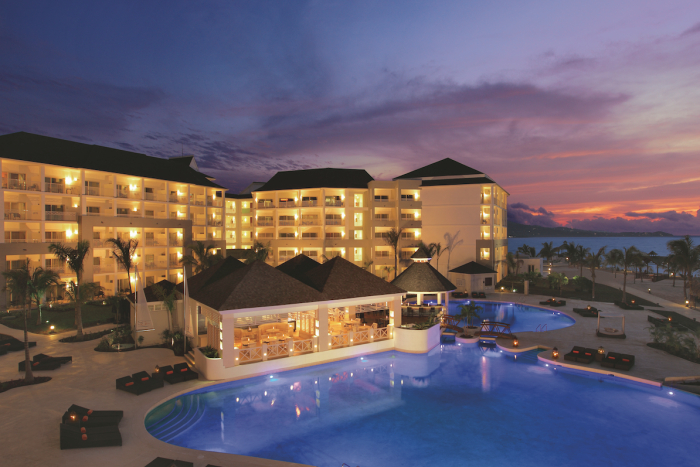 Secrets Wild Orchid
At any Secrets Resorts, receive a complimentary vow renewal package simply by booking 5 nights in a specific room category, which varies by your chosen resort. Your ceremony will include a dedicated on-site coordinator, a full ceremony, a sparkling wine toast for the couple, and special dining arrangements for the evening. We recommend the Secrets Wild Orchid resort in Jamaica, resting on its own private stretch of a beautiful beachfront peninsula.
Who is invited?
Who you want to invite to your vow renewal is up to you. Since more couples are treating their vow renewal like their wedding ceremony, for various reasons, we're seeing guests of 30 and more attend these special trips to celebrate the couple. Of course, you can do it as just the couple too, and many packages are designed with just the two of you in mind. Most often, we find that guests who are invited to a vow renewal are the most intimate of loved ones, the best friends and closest family members of the couple, whom really care about celebrating your love and commitment with you.
Want to learn more about booking a vow renewal? Reach out to an agent today to learn more about vow renewals by clicking the button below.