Picture this: you're getting married to the love of your life. You feel the soft, crystalline white sand beneath your feet as you walk the aisle. Opening your eyes, you catch a glimpse of the breathtaking beach, surrounded by lush nature and foliage. You've made it to your Jamaica wedding…in the fall! Bursting with lavish amenities and all-inclusive wedding packages, these top Jamaica fall wedding resorts will ensure your immaculate seafront getaway:
Hyatt Ziva Rose Hall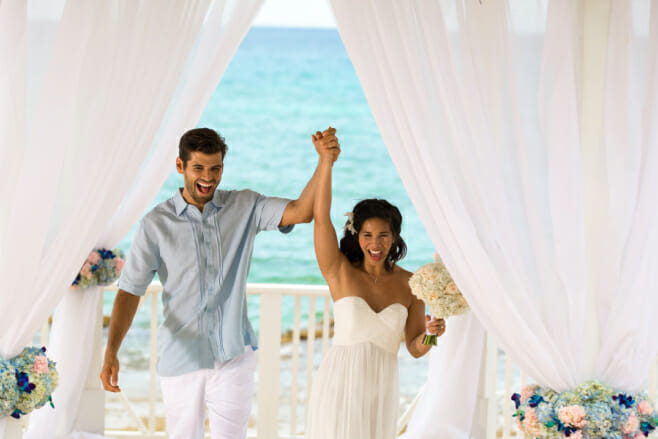 Hyatt Ziva Rose Hall, which is located on Montego Bay, provides a beautiful setting for couples to take their first steps into marriage. This venue can make any couple's wedding into an amazing celebration with their all-inclusive packages and several event rooms to pick from.
Outdoor venues of the hotel, such as the beach, Ocean Gazebo, and Sky Lounge, provide stunning ocean vistas and sunsets as a background for nuptials. Hundreds of guest rooms with modern amenities are available at the hotel, ensuring a peaceful nuptial weekend.
RIU Ocho Rios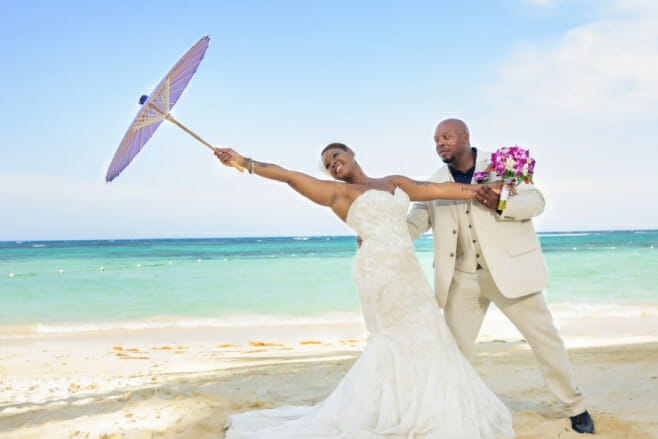 This Jamaica beauty offers glistening Caribbean waters, lush tropical woods, and breathtaking waterfalls. You'll be treated to a destination wedding you'll want to remember forever, with island architecture and sandy white Jamaican beaches, and one your guests will be talking about nonstop. The RIU Ocho Rios offers the ideal resort setting for a quiet elopement or a huge beach soirée, with a maximum capacity of 120. There's something suited in the all-inclusive wedding packages for every couple here at RIU Ocho Rios, from limitless beaches for your outdoor festivities to numerous indoor locations.
Royalton Blue Waters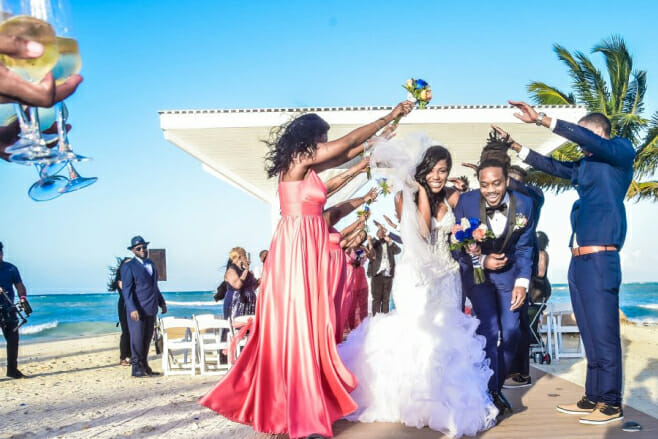 At Royalton Blue Waters, you'll find yourself in the midst of a tropical paradise, stylish architecture, and great attention to detail. The resort, which is family-friendly, takes pleasure in delivering individualized treatment to its guests so that they have not only a pleasant stay but also a memorable experience filled with absolute luxury and gourmet cuisine, and your wedding will be treated with the same care. Weddings at Royalton Blue Waters are designed to be amazing and stress-free, whether you're planning an intimate gathering or a huge banquet.
Grand Palladium Jamaica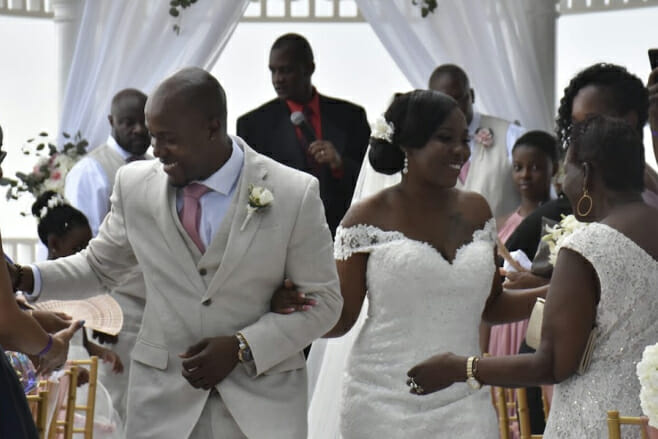 Say "I do" at the gorgeous Grand Palladium Jamaica. This 5-star all-inclusive resort provides the ideal blend of romance and elegance for that once-in-a-lifetime occasion. Its customized wedding packages make it simple to design the wedding of your dreams; from small, intimate ceremonies to large, elaborate celebrations, the options at this tropical Caribbean resort are unlimited.
When you're not preoccupied with wedding preparations, treat yourself to a great lunch at one of the resort's gourmet restaurants, a visit to the resort's world-class spa, or a swim in Jamaica's largest pool. The Grand Palladium Jamaica Resort & Spa is a great spot to host your destination wedding, with magnificent views, luxurious rooms, unsurpassed service, and a pristine beach!
Hilton Rose Hall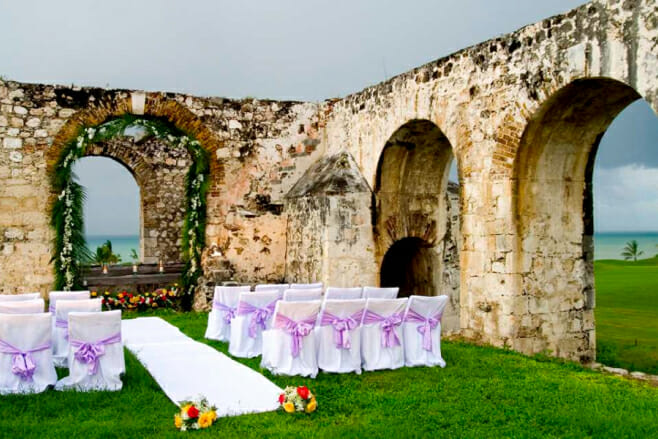 Welcome to Hilton Rose Hall, a historically elegant wedding resort on the coast of Montego Bay. This tropical oasis's hotel specializes in hosting spectacular destination weddings. The Hilton Rose Hall Resort & Spa not only offers services for hosting weddings and other events, but also has an immense resort that your visitors can use during their stay. Engagement parties, rehearsal dinners, ceremonies, receptions, and other events can all be held at this resort.
Want to explore more of our five-star wedding properties? Follow the button below to discover our Destify Top Resorts: