The window for Chicago-area first responders to enter for a Free Trip to Royalton Riviera Cancun has just ended, and today we'll be notifying the winner. Together with Royalton Luxury Resorts, we're giving away a 3-night stay, at a gorgeous resort that includes a large beachfront, gourmet a-la-carte dining, premier accommodations, and contemporary decor throughout.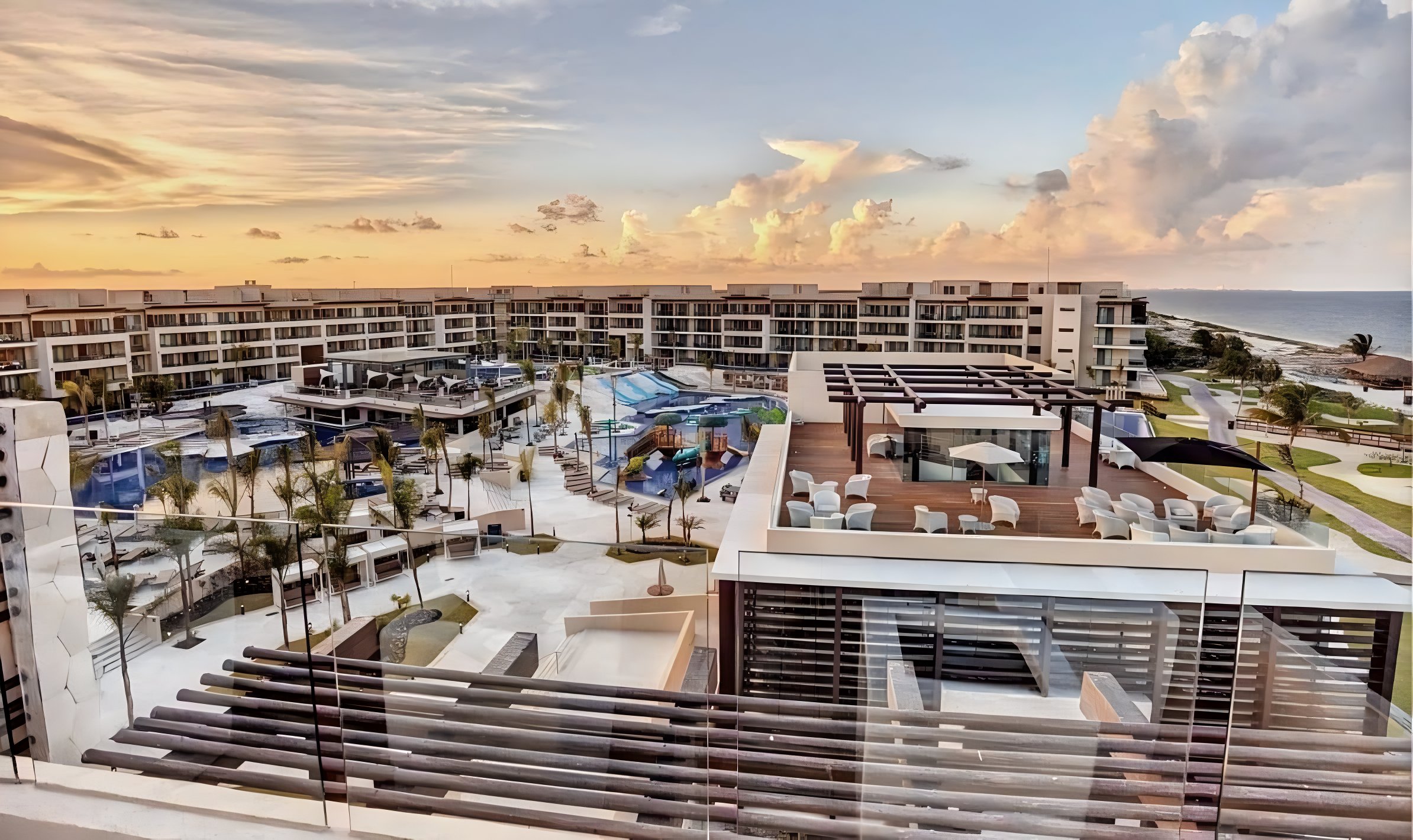 To enter, our first responders had to share what it's been like working in fields or communities directly affected by COVID-19. Our winner will be randomized after we make sure each entry is properly qualified and meet the submission criteria.
These are some of the most heartfelt quotes we've read so far:
"I was always passionate about working in healthcare, especially working among patients who suffer cardiac illnesses, such as stroke. Thus, I was hired to work on the cardiac unit, but it eventually turned into a COVID unit due to the increased number of cases in Illinois. Yet, my love and passion to care for patients have not changed. Still, I strive to care for my patients with the same love and compassion."
"My story is a bit different. I work full time as a flight attendant and part-time as a nurse. With both positions the level of uncertainty every day was frightening. In aviation, every day we face the threat of not having a job… wanting people to fly but also knowing that it's safer at home for us and them. As a nurse, my unit was closed and designated as a COVID unit, meaning all the nurses on my floor were displaced… being strong while also being afraid for your suffering patients is the mark of a nurse, but this was different. We are still in the middle of a global pandemic and every day is still filled with uncertainty, but we continue to press on!"
"We opened up a tent that helped with the massive COVID testing hysteria, which saved our ER rooms for seriously ill COVID patients and non-COVID related emergencies such as chest pain, abdominal pain, and so forth. It's been a journey but we have such an amazing staff of nurses."
"I work at UofC Comer children's hospital and took care of the kids who contracted the horrible systemic inflammatory disease that is linked to COVID and supported my adult colleagues to care for critically ill COVID infected patients on our COVID cohort units. I have always put others before myself, it is just who I am. It is the reason why I do what I do."
"I worked overtime almost every week during the first few months of COVID, working 50+ hours a week. I couldn't see my family. I couldn't see my boyfriend. I couldn't see my friends. I could only see my roommate, who is also a nurse but at a pediatric hospital, but even she didn't understand. On my day off during the week, I would sit on my couch, unable to move, my body ached from being on my feet all week. But I would get up the next day and do it all over again because people needed me."
"Working in the emergency department can be stressful enough, and that was only exemplified during COVID. Seeing people, young people, coming in so sick and needing to be intimated. We had a traumatic cardiac arrest come in during COVID who unfortunately passed. Being a social worker, it was my responsibility to assist in notifying the family of the passing. Due to visitation restrictions, we could only let one family member come back at a time. I sat with a total of 10 family members and processed this grief and unexpected news. This is something I've done before, but having to tell someone they couldn't see their loved one, one last time really ripped my heart out."
"During the COVID-19 pandemic, I worked For an assisting living home for the elderly. We had to go into work every day with short supplies for protection. I manage to pick up many shifts as I could to help out my amazing working family. I tried my best to provide comfort, safety, and a loving environment for my elderly patients."
"It has been a tough, stressing, and tiring season/year. But we as medical professionals know we can not give up on our self nor our patients. The world needs our help right now and that's what we are here to do. Yes! it is very hard to stay away from our families but I do want to keep them safe. It is not easy to NOT see or be able to hug them every day after a tiring day from work but were in this together! we can do this!"
——
Royalton Luxury Resorts by Blue Diamond features a variety of properties in Mexico, Jamaica, the Dominican Republic, and amongst some of the smaller Caribbean Islands like Saint Lucia and Antigua. The resorts are known for delectable cuisine, family-friendly and adults-only accommodations, stunning beaches, and modern design details. You can see more of the resorts here.
We can't thank those enough who took the time to enter or nominate a worthy first-responder. It has been absolutely humbling to read your submissions, and we look forward to announcing a winner tomorrow.
Stay tuned for future contests and giveaways!