Un-shrug your shoulders, take a deep breath. Yes, we're talking about COVID, again. No, you don't need to panic. As we approach year two of the pandemic, resorts have been able to adapt to make destination weddings safer than ever.
As researchers continue to update us about the progress of vaccinations and case drops, we've put together this handy resource to keep you updated and in the know about the latest developments in resort safety as you plan your destination wedding. It's time to take the plunge, again; let's plan safely!
Is it still safe to host destination weddings during the pandemic?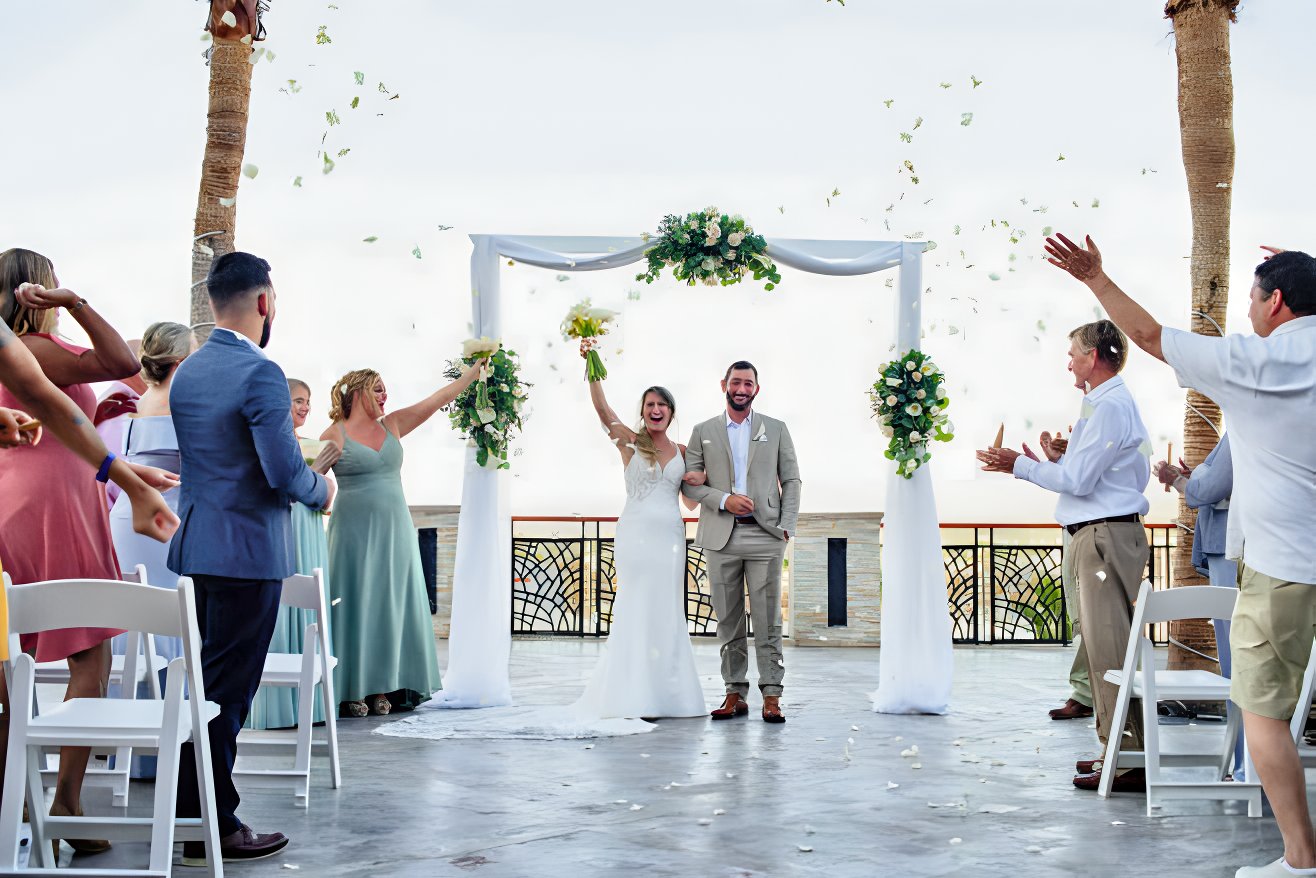 Yes! As we've all learned from this pandemic so far, what you choose to attend, participate in, and travel to depends on your comfort level. We've all had to say "no" to dinners and spending time with loved ones out of safety. However, under the right circumstances, we've been able to say "yes."
The same goes for destination weddings. Recently, experts and researchers have announced that the Omicron Variant has peaked in several large US cities. Which is exciting news for all you lovebirds out there. There are still precautions that you and your guests can take to make your flight and wedding aisle as safe as possible, however. Shocker: you don't have to wear a hazmat suit! Here are a few ways you can ensure a lower risk destination wedding:
Take weekly COVID tests leading up to your travel date: While this might seem incessant, it's the best way to minimize the possibility of a positive test result right before traveling.
Be extra cautious leading up to your travel date: When it comes to avoiding COVID, the name of the game is to decrease exposure as much as possible to the public. Yes, you can still go out to the market or pharmacy, but for the lowest chance of exposure? We recommend opting for DoorDash or Instacart instead.
Vax and Mask Up: It's a simple math problem. Masks + All 3 Vaccines = Lower Chance of Contracting COVID. Want to make sure your guests are on the same page? Send out vaccination status cards with your wedding invitations to confirm their COVID immunization records.
>How are resorts keeping guests safe from COVID?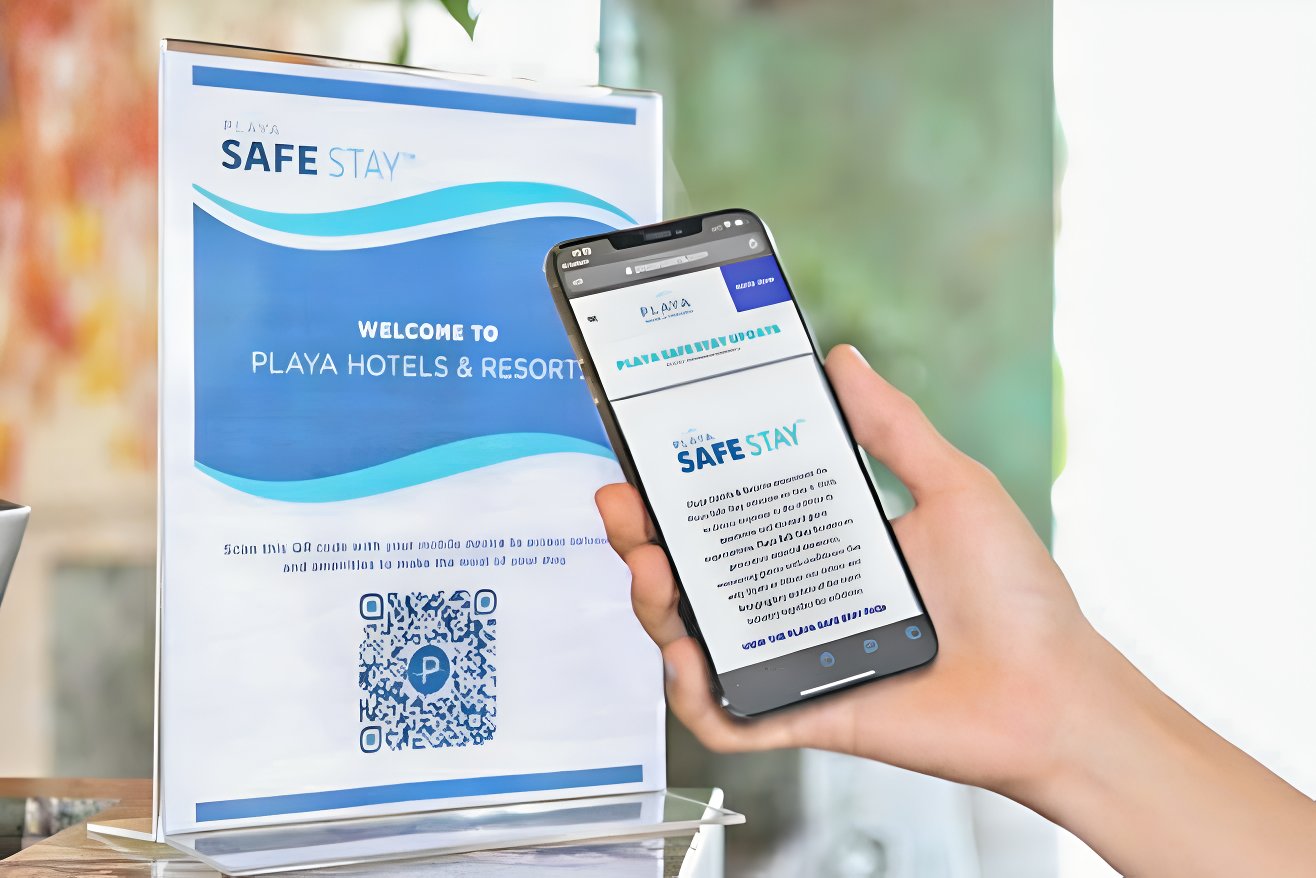 Good news, we're about to talk about silver linings (yes, in a COVID article). As top-tier resorts adjusted to mid-pandemic travel, oceanfront properties now offer a hotel experience that delivers both updated safety guidelines and luxury fulfillment at the same time. From check-in to check-out, poolside bridal photoshoots to reception splendor, let's explore a few ways resorts are keeping you and your guests safe from COVID:
Contactless check-in, payment, digital menus, and digital key via mobile app
Spacing measures, signage, and capacity protocols
Plexiglass partitions at high engagement areas
Guests required to wear face masks or coverings in indoor hotel public areas and when moving around in outdoor areas
Rigorous cleaning with hospital-grade disinfectants in suites and high contact areas
Door secured with a seal to confirm guestroom sanitization
Enhanced food safety and hygiene protocols
Increased utilization of linen less tables whenever possible
Care Stations that include PPE, sanitizer, and comfort supplies
How does COVID testing at resorts work?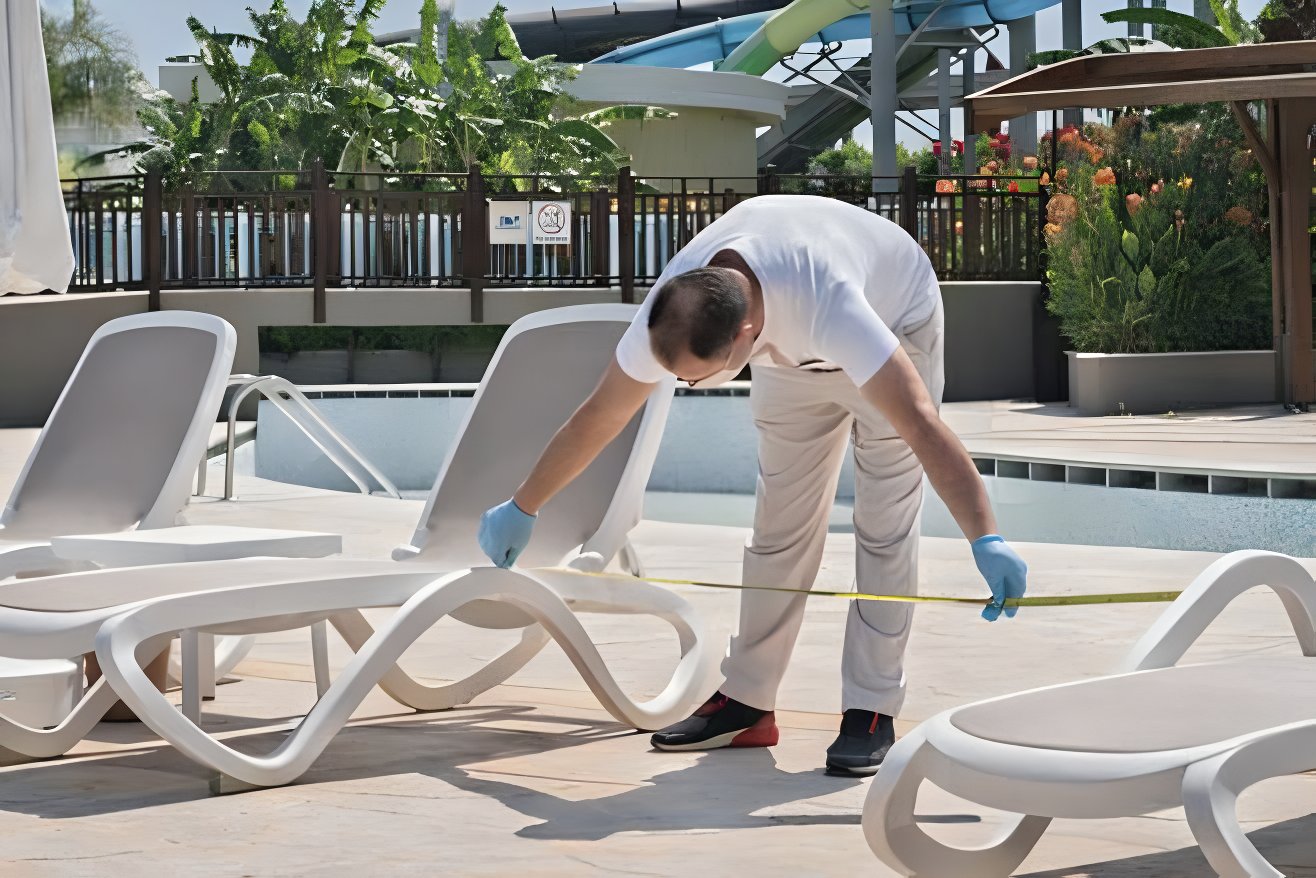 In response to the ever-changing pandemic, our top resort groups have updated their COVID-19 policies, unveiling benefits such as:
Complimentary COVID-19 antigen testing
Complimentary or Discounted PCR testing
Access to top-notch health facilities
For more information on each of our resort groups' COVID-19 protocols, check out our expanded Resort Safety Guide!
Tip of the Day: Bring antigen test kits just in case there is limited availability of tests in your destination. It's virtually proctored, so it's accepted as a formal antigen test.
What if I test positive at my destination and/or resort?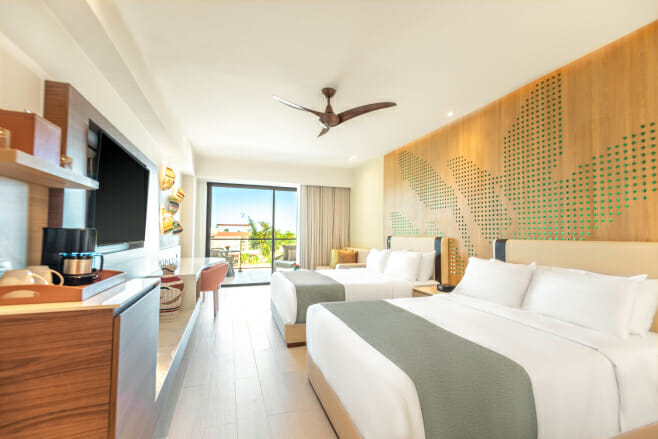 Every Destify wedding resort takes positive COVID cases seriously. Guests who test positive during their reservation can receive "extended stay" privileges. Providing peace-of-mind in the event of testing positive for COVID-19, most resorts offer on-site quarantine. In terms of cost, extended stays can range from free to optional insurance at check-in to discounted nightly rates.
In case I test positive before my travel date, what is Destify's cancellation policy?
If you test positive for COVID right before travel, we always try our best to help you and your guests navigate the refunds and cancellations. While refunds aren't a guarantee, Destify will make sure to assist you in any way possible to deliver a collective solution. This is why we strongly recommend investing in traveler's insurance.
Should I buy travel insurance just in case?
Absolutely. In order to avoid any of the above fees, we strongly encourage the purchase of "Cancel For Any Reason" travel insurance through one of our affiliates, which is available to purchase when you're submitting your initial deposit.