Decisions, decisions, decisions. Choosing a wedding resort is like shopping for candy. How do you choose one option over the rest when there are *so* many perfect options? It's not easy, but no matter which candy you choose, you'll satisfy your sweet tooth. Pinpointing where to host luxury destination weddings is quite similar. With five-star resorts available everywhere you scroll, it's certainly a task to sort through the hundreds of tantalizing options. That's where this article steps in. From our lexicon of all-inclusive resorts, we've selected four elegant properties that ensure exclusive and budget-friendly destination wedding amenities. Let's dive in:
Hyatt Ziva Cancun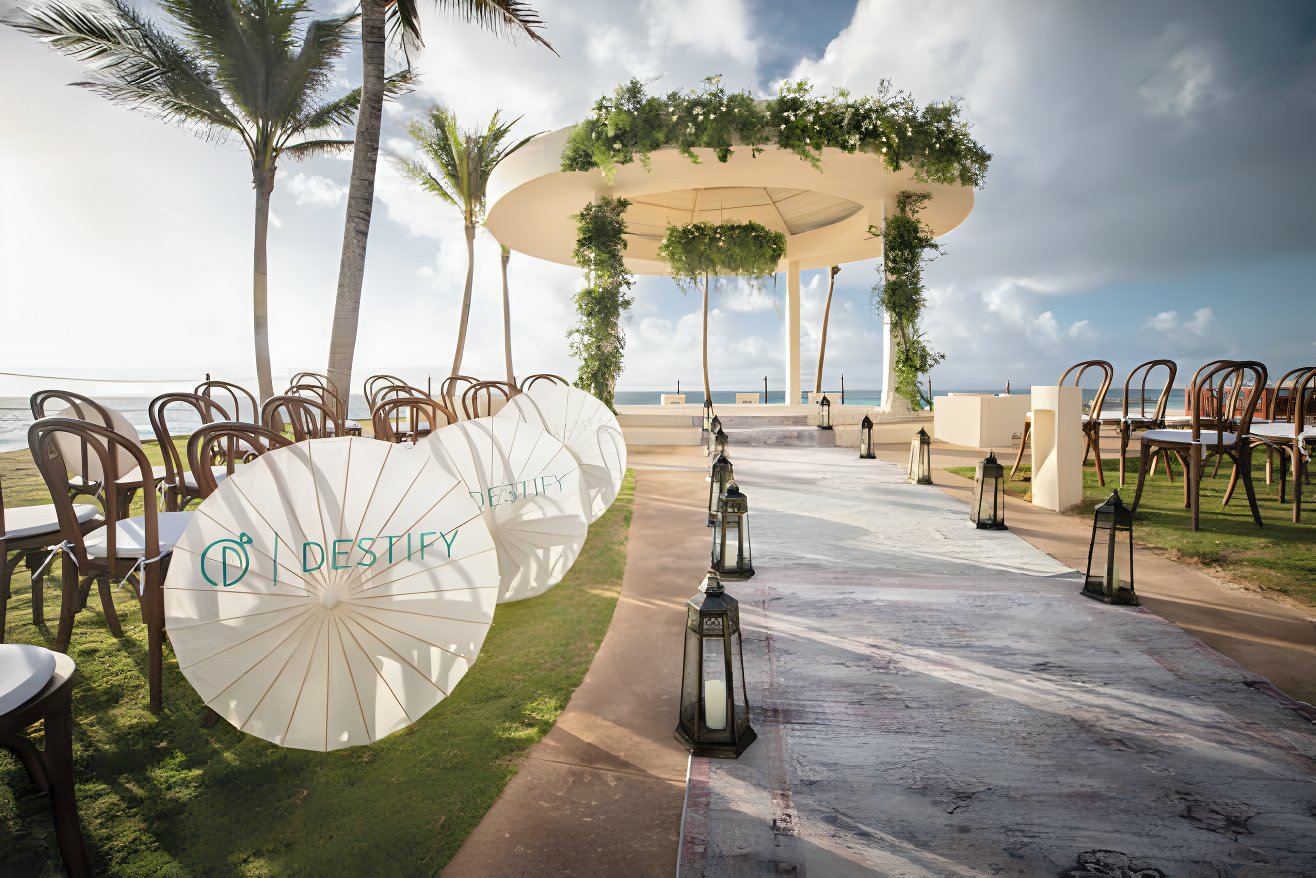 Set on the best stretch of the Hotel Zone, Hyatt Ziva Cancun distinguishes itself from the rest of the wedding resort pack. Dip your toes into shimmering infinity pools while sipping on top-shelf cocktails at this pristine Cancun destination wedding resort. Featuring spacious halls and elegant oceanfront suites, Hyatt Ziva Cancun is the perfect setting for your Mexico ceremony. Let the property's lighthouse illuminate the way to the altar, or take your wedding to new heights at the Cliffside Gazebo.
From a craft microbrewery to water sports, everyone on the guest list will enjoy an unforgettable getaway. Just steps from all-inclusive cocktail spaces and downtown Cancun, you can host a classy wedding from start to finish.
Hard Rock Punta Cana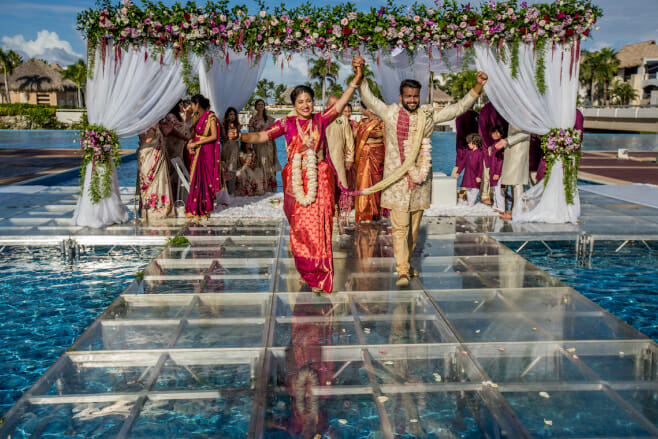 Ever wanted to bust out a guitar solo while walking the aisle? No really, that's a thing. And it's possible at the lavish Hard Rock Punta Cana. Prospering on Punta Cana's gorgeous Bavaro Beach, the resort's luxury destination weddings offer dazzling amenities that'll instantly elevate your ceremony. Infused with contemporary sophistication, every one of the property's 12 venues features unique music-inspired decor and atmospheres. Take the Eclipse Canal for example. You can literally "walk on water" to the altar via an expansive plexiglass stage overlooking the Caribbean.
Speaking of expansive, Hard Rock Punta Cana boasts a collection of 1,784 ocean view suites, all complete with the finest all-inclusive luxuries. Let's circle back around to that guitar solo. Along with a 24/7 casino, the resort features the Music Lab, a complimentary production studio that allows travelers to channel their inner rock star. With professional instructors and state-of-the-art equipment, you and your guests can jam out and craft a Grammy-worthy single.
Panama Jack Cancun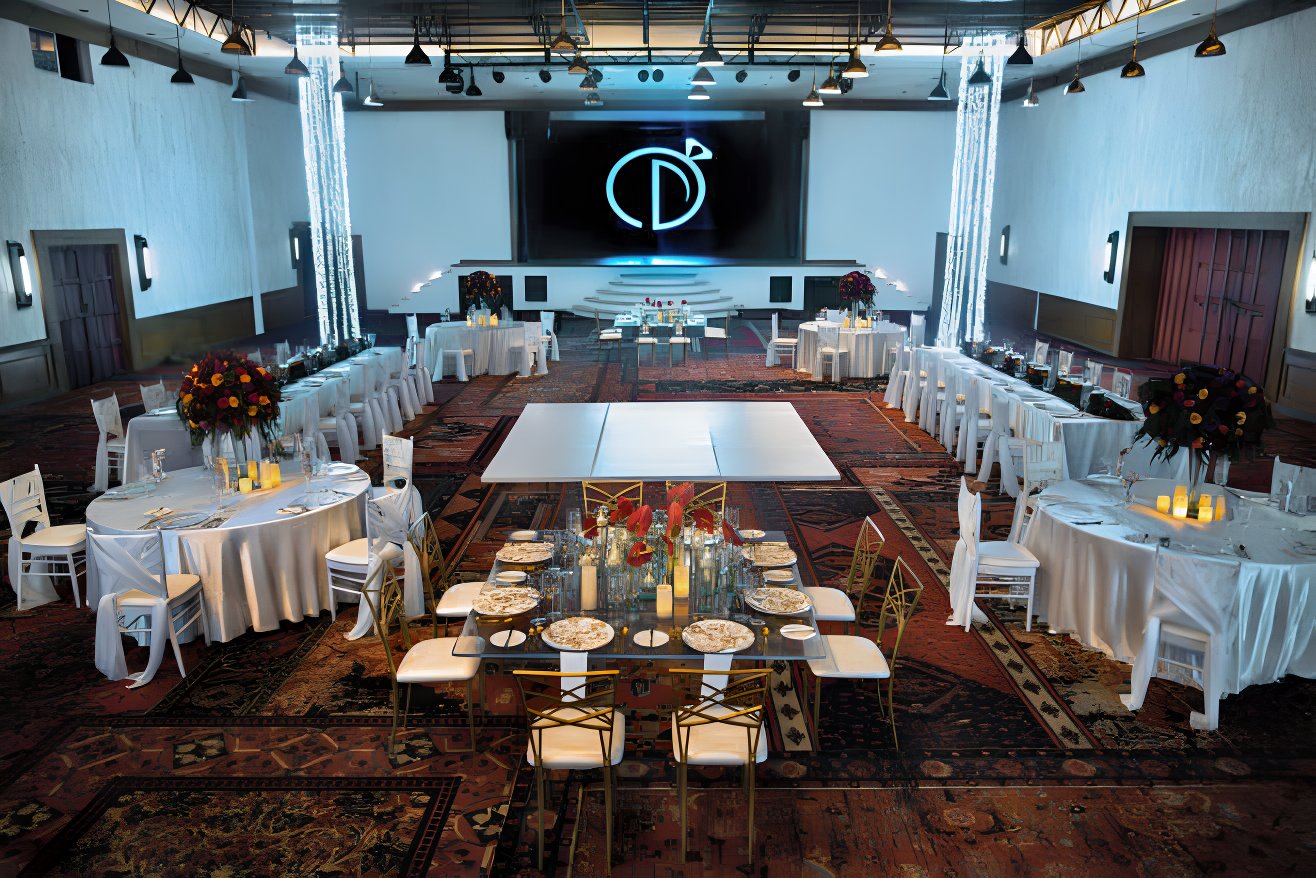 Welcome to the family-friendly destination wedding experience of a lifetime. Panama Jack Cancun's luxury destination weddings cater to your every need, ensuring affordable budgeting and pristine venues. Tie the knot overlooking crystal clear waters at the Ocean View Terrace, or host a stunning reception in the Ballroom.
On Panama Jack Cancun's shores, you can expect to leverage a seemingly endless array of tropical benefits. From complimentary mini golf to indulgent spa treatments, this slice of Mexico paradise is the perfect choice for newlyweds with large guest lists.
Royalton Blue Waters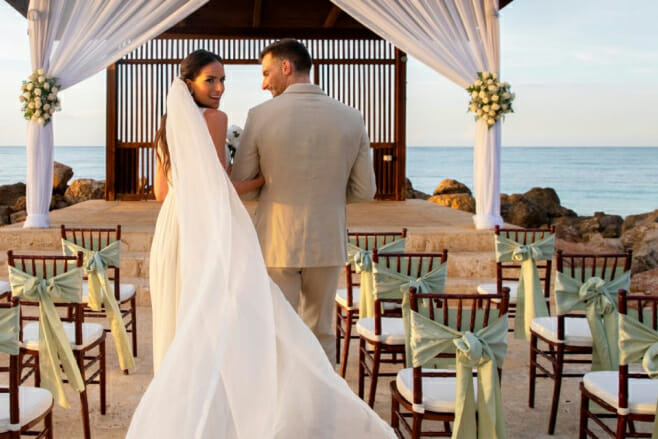 Perhaps the finest wedding resort in Jamaica, Royalton Blue Waters constantly delivers luxury destination weddings equipped with flawless architecture and fruitful wedding packages. Let's address the picture above. Yes, that's a man-made island built specifically for destination weddings. And yes, it comes with incredible perks such as customizable aisle themes, discounted spa treatments, and even suite upgrades. The best part? The Beach Gazebo is one of a trio of gazebos, crafted with Jamaica excellence and natural beauty.
If you're looking for a relaxing Jamaica retreat, you've come to the right place. One of the most popular on-site attractions isn't actually the golden-sand beach; rather, it's the sprawling lazy river perfect for perpetual lounging. That's not all. Just steps from your suite, bask poolside with attentive butler service on standby and ready to serve refreshing cocktails and mouthwatering eats.
Want to view more elegant destination wedding resorts? Follow the button below and explore our Destify Top Resorts: