We'll let you in on a little secret: you can register for almost anything when it comes to wedding gifts. Today's wedding registries are more extensive and personalized than ever before, allowing you and your significant other to request anything from patio furniture to a margarita machine to Airbnb gift cards or even money for your next date night.
Previously, asking for money instead of gifts for your wedding was frowned upon, but that is no longer the case. Cash funds and honeymoon contributions are among the most popular registry entries. Your guests want to buy things that they'll use for a long time, and there's no doubting that cash is an excellent gift to give to a newlywed couple.
So, if you're wondering if you can utilize money from your wedding registry, the quick answer is yes. But how can you make a nice request for money?
Don't stress. We've included all you need to know about asking money instead of gifts for your wedding in the sections below. There are six simple methods to properly ask for money for your big day.
How to Ask for Money Instead of Wedding Gifts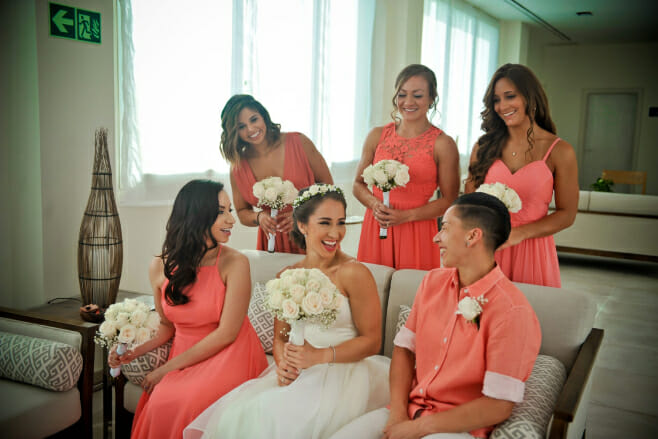 So, instead of typical wedding gifts, how do you ask for money? We've got your back. We've detailed six simple methods to cash in on your wedding registry below. These suggestions are nice and courteous, and they will let guests know that money is at the top of your wedding gift list.
Register for Cash Funds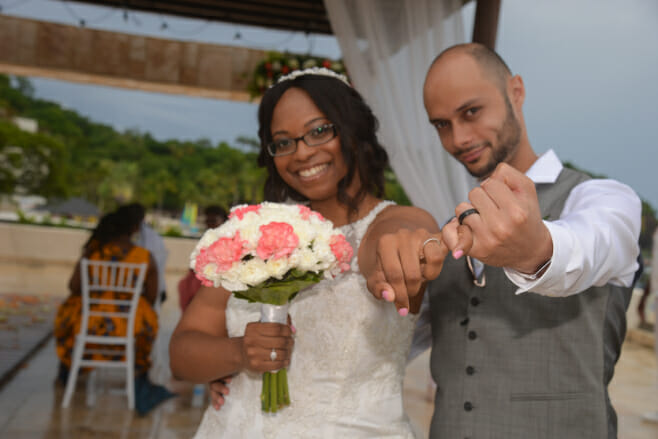 Setting up a specific cash fund on your gift registry is the best—and most polite—way to ask for money for your wedding. Cash registries give couples purchasing power and money that they can pool and use to fund larger ambitions and experiences, such as buying a property or sponsoring their honeymoon.
Even if you have physical items on your wish list, if you have different funds set up with descriptions, guests will be more willing to offer cash wedding gifts.
Your wedding website is a valuable resource for your guests. Creating a bespoke site is a vital aspect of the wedding planning process because it will include all of the important day-of data guests will need to know, as well as provide them with an easy point of reference to answer their often asked questions. You can utilize your website to expand on your monetary gift requests in addition to sharing things like wedding day transportation logistics and dress code instructions.
Avoid Putting Gift Requests on Formal Invites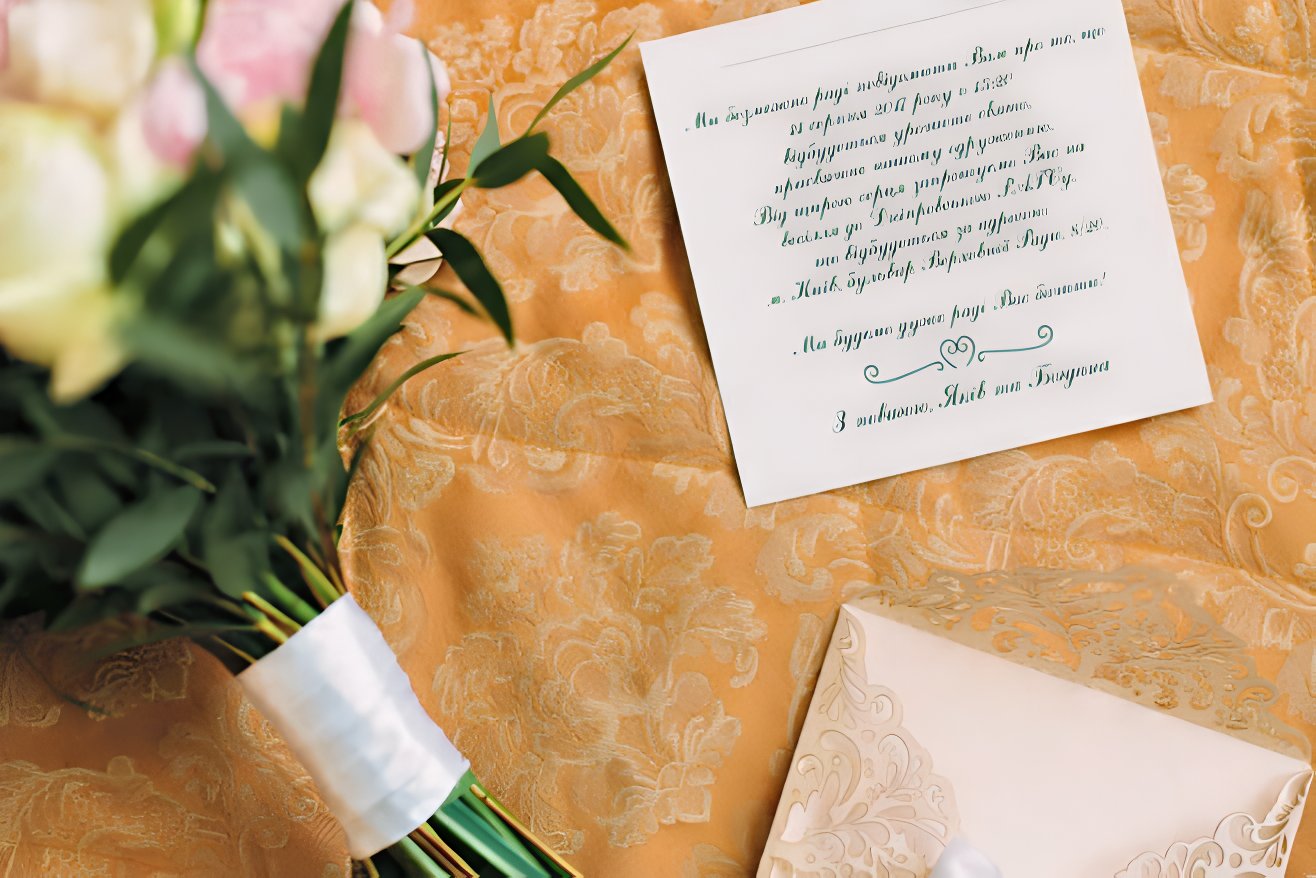 This is one of the most important destination wedding etiquette rules to observe nowadays. Your register information can be used on your wedding website and bridal shower invitations, but not on formal wedding invitations.
Because wedding presents aren't needed, including your gift details on your wedding invitations can come across as impolite. Instead, include an insert with your wedding website address in the card. This will lead them to your registry, where they will be able to see that you have requested monetary presents.
Register for Gift Cards
Are you looking for a clever approach to ask for money instead of gifts for your wedding? Adding gift cards to your register is a good idea. This covert method of requesting money will allow you and your significant other to stock up on dollars for your favorite restaurants, stores, and internet retailers. Don't ignore the convenience of adding a few gift cards to your wish list because we've collaborated with dozens of terrific brands to help you obtain gifts you'll actually use.
Ask Your Parents and Wedding Party to Spread the Word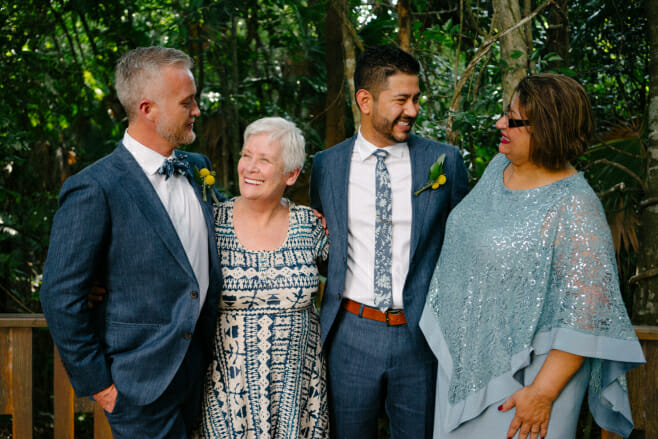 If your guests are stumped for a wedding gift, they're likely to seek advice from the mother of the bride and the father of the bride or maid of honor and wedding party. If monetary donations or honeymoon contributions are important to you, tell your parents, siblings, and close friends after you set up your registry. Then, if wedding guests ask for gift ideas, they'll be able to spread the news and assist you in getting exactly what you want for your wedding.
Place a Box for Cards at the Wedding Reception
While some guests will buy items through your wedding registry, others may prefer to bring a check on the big day. Set up a card contribution box at the front desk to accept monetary payments in person. This cash gift concept, often known as a wishing well, is an excellent method to keep track of all the monetary donations made on your wedding day. Additionally, having a central location to collect cards and financial presents will make drafting thank-you notes a lot easier.
Now you've learned how to ask for money instead of gifts for your wedding, are you ready to plan your dream "I Do"? Or need inspiration on some of the best father's day gifts out there? Follow the button below to learn more about Destify's streamlined destination wedding planning process: