Destination weddings and US-based weddings are inherently different. With a plethora of sun-soaked resorts and majestic venues at your fingertips, there are many available options to elevate your wedding ceremony. However, with extra factors such as airfare and travel accommodations, what is the proper etiquette for a destination wedding in comparison to a local wedding? Here are our answers to achieving high-quality courtesy:
Who pays for what at a destination wedding?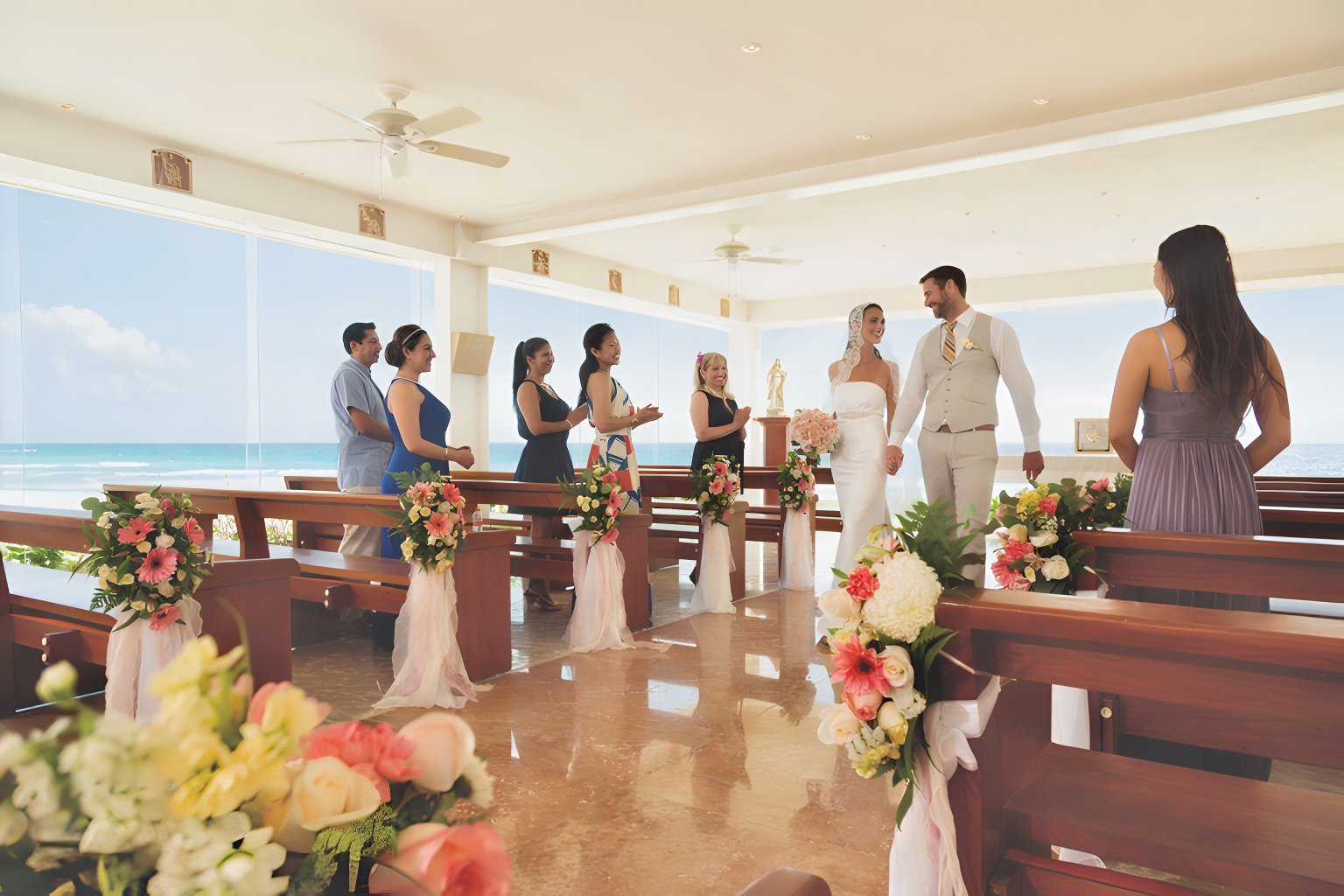 Panama Jack Cancun Weddings
Ah yes, the age-old question. Whether you're walking the aisle in Mexico or Jamaica, someone has to pay for this. Between the flower arrangements and airfare, there are plenty of important costs to keep track of. Let's simplify the list:
The Parents
The Wedding: Both parental sides of the aisle usually pitch in, but they are not obligated to.
Rehearsal Dinner: Rehearsal dinners are typically covered by the parents, with food, drinks, and reservation space included in their bill.
The Couple
The Wedding: Many couples choose to pay for a destination wedding over their parents, but parents can still pay for a portion of the cost.
Hotel and Airfare: You are more than welcome to pay for your friends' and family's hotel and airfare, but are not required to. If you have the money, great! If not, don't feel obligated to scrape the bank account.
If a guest needs financial assistance due to recent major expenses or other financial stress, you can pick up the bill and keep it private.
Pre/Post-Wedding Activities: Looking into hosting a dazzling sunset cruise or delectable private brunch? You might have to foot the bill. On the bright side, hosting a major group event will allow your guests to mingle and get to know each other before the week of a lifetime. However, many deluxe wedding packages will include a welcome party as an inclusion in the upfront charge.
The Guests
Travel: As mentioned above, guests will most likely be required to pay for their own airfare and for their room, which will include all of their food and drinks.
Extra Accommodations: Perhaps your guests desire a late-night steak and lobster dinner, or even a private wine tasting. Since these activities aren't directly connected to your wedding week, it'll be up to them to pay for the expenses.
Who gets invited to a destination wedding?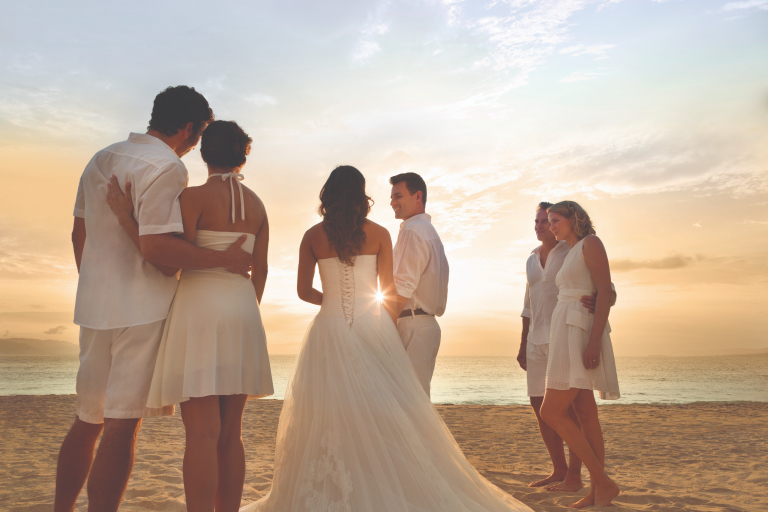 Hyatt Ziva Cap Cana
We recommend close friends and family. That means your bridal party, parents, and any close relatives. Because of the uniqueness of your destination wedding celebration, smaller guest lists are actually common. While it would be nice to invite the entirety of your extended family, it would be costly for most parties.
Do you give a gift at a destination wedding?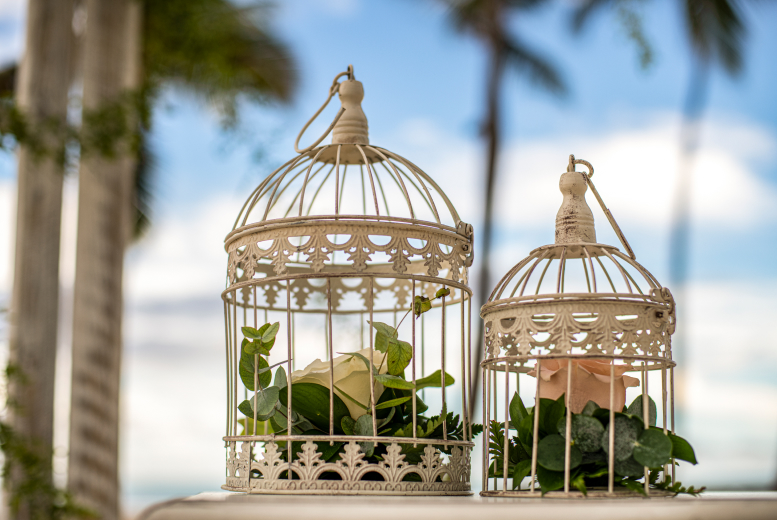 Guest Post with Honeyfund: Should You Bring Gifts to the Destination Wedding?
Considering the expenses that guests spend to attend the ceremony, gift-giving is optional. According to our friends at Honeyfund, however, the process is straightforward. Through their online registry, you can shop through thousands of heartwarming wedding gifts. The best part? You can mail the item without having to take it with you to the destination.
Here are some simple, yet elegant recommended gift options:
Personalized Decanter and Whiskey Glasses
High-Quality Towel
Customized Candles
Do you have to give wedding favors to guests?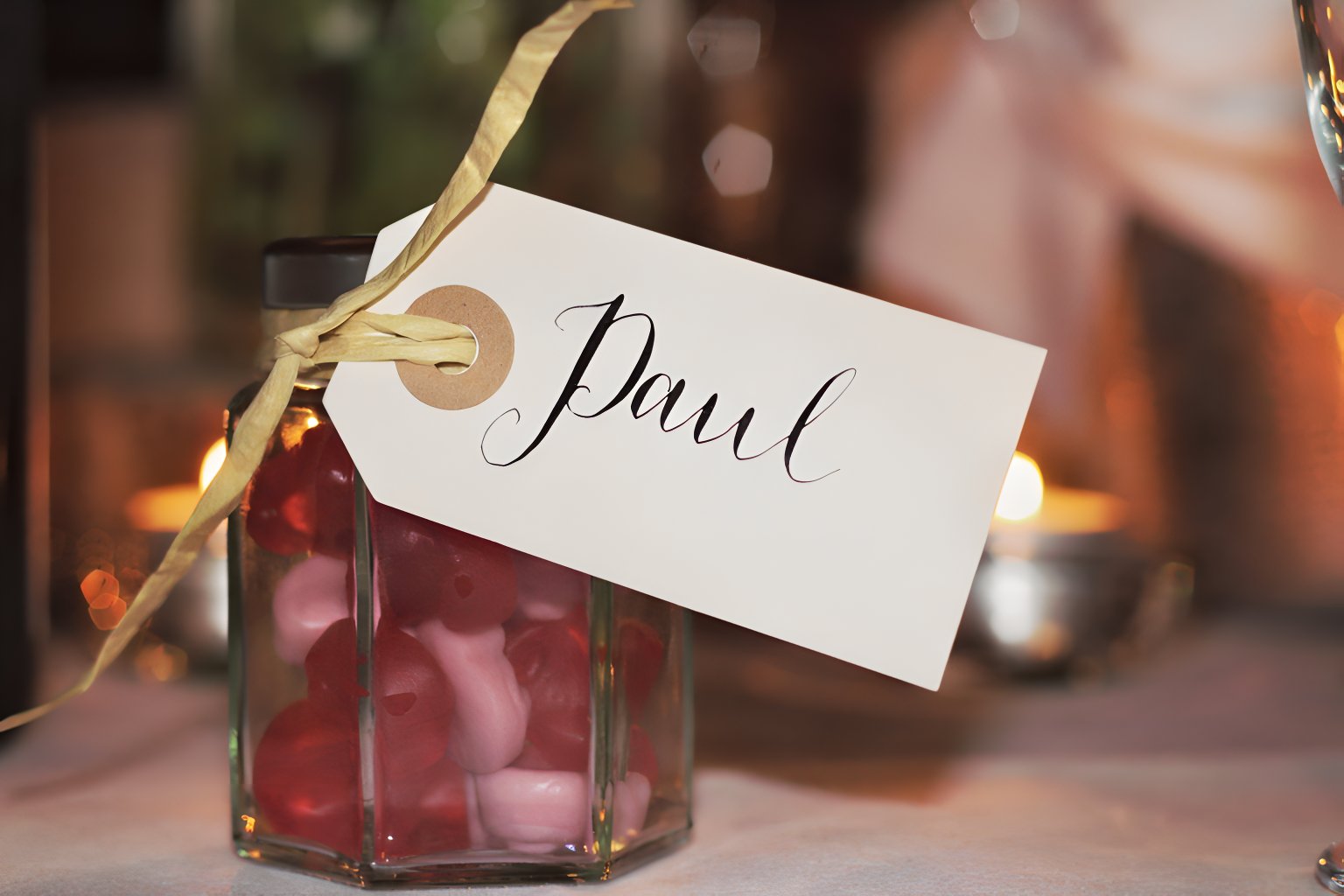 Again, you aren't required to but many couples spring for welcome bags to greet guests upon arrival. In fact, many all-inclusive resorts and their wedding packages offer greeting gifts. Recently, couples have gotten creative with wedding favors, adding personalized surgical masks and hand sanitizer to encourage a safe vacation during the pandemic.
Whether you're tying the knot or throwing the rice, basic destination wedding etiquette goes a long way. Following the above tips, though optional, will calm the tides of planning and help you enjoy your enchanting wedding week. Because in these times, we all deserve a seamless celebration.
Want to learn more about how to plan an unforgettable destination wedding? Follow the button below to access our 2020 How to Plan a Destination Wedding Guide: